Dapper Signs: Sign Painter, Human, Legend
James Cooper, aka Dapper Signs, 1981–2023. RIP.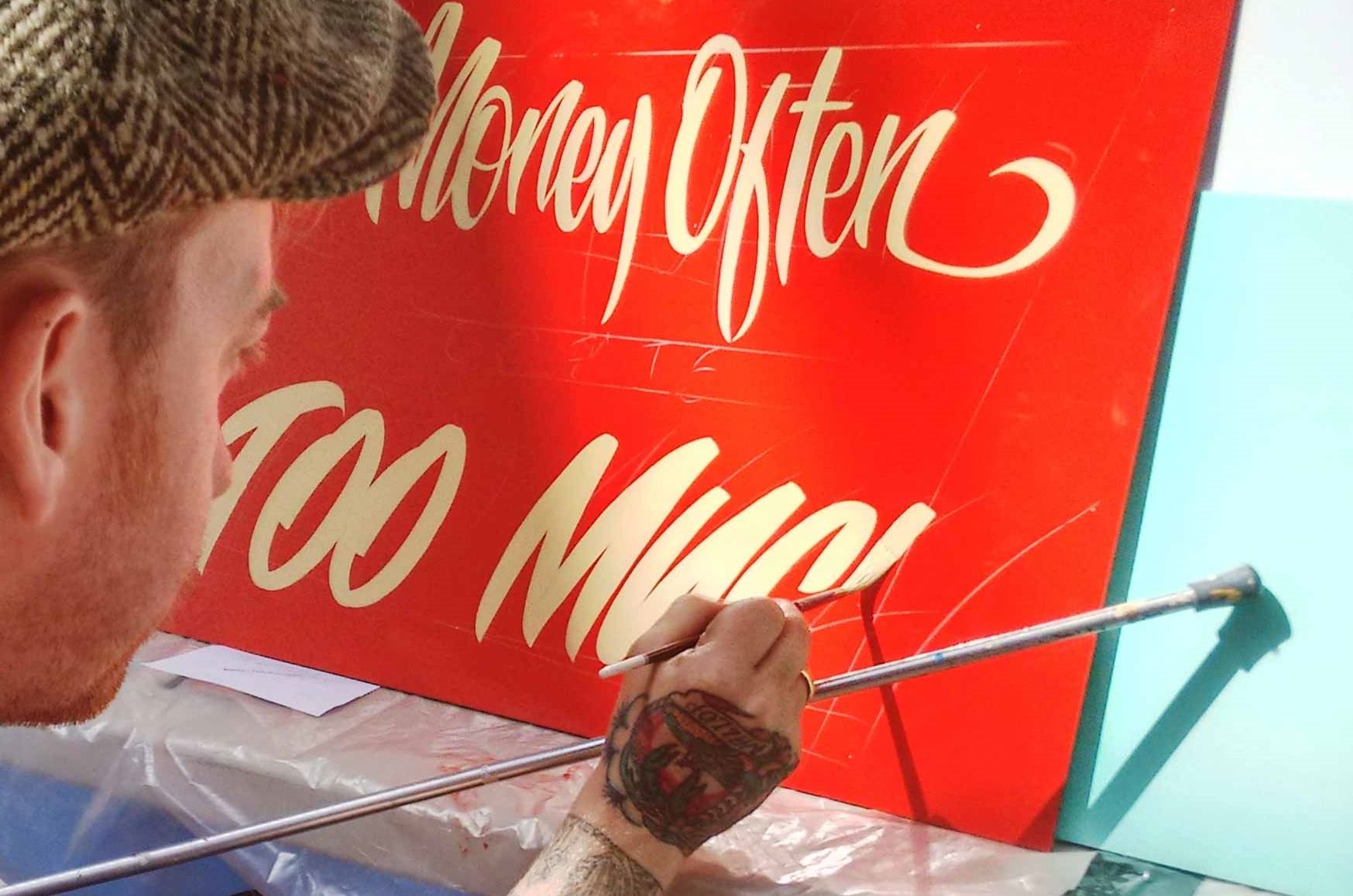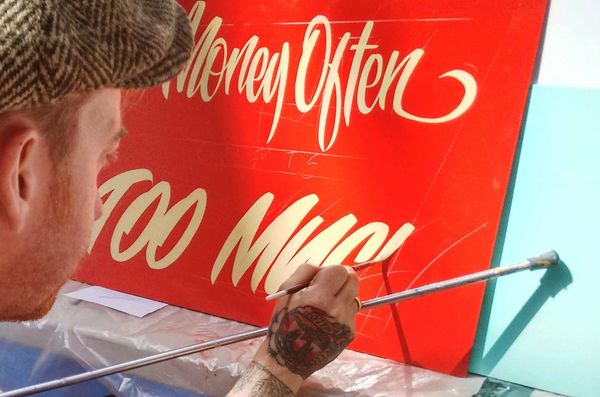 While I was away last week, I received the heart-breaking news that Dapper Signs (aka James Cooper) died following this year's health problems. The tributes flooding Instagram are testimony to the legend that he is, and the impact he made on so many inside, and outside, the world of sign painting. Including me.
I have been struggling to process what has happened, and thought that writing something down might help. These are just some of my memories of a man that supported and encouraged me in all my endeavours, and who so many others aspired to, and admired.
I think I first came across Cooper and his work via this 2013 film. Watching it again, I realise he was ahead of the game, at least in Europe, with an electro-pounce wired up. Was this also a precursor to the Instagram reel format so common today?
I can't recall how we then came to be in touch, but from very early on Cooper was a part of all things Better Letters, and subsequently BLAG. Our first small project together was a publication called Hand Jobs, where he painted two of the booklet's 36 letters and numerals. (He was one of those that enjoyed the double entendre in the title...)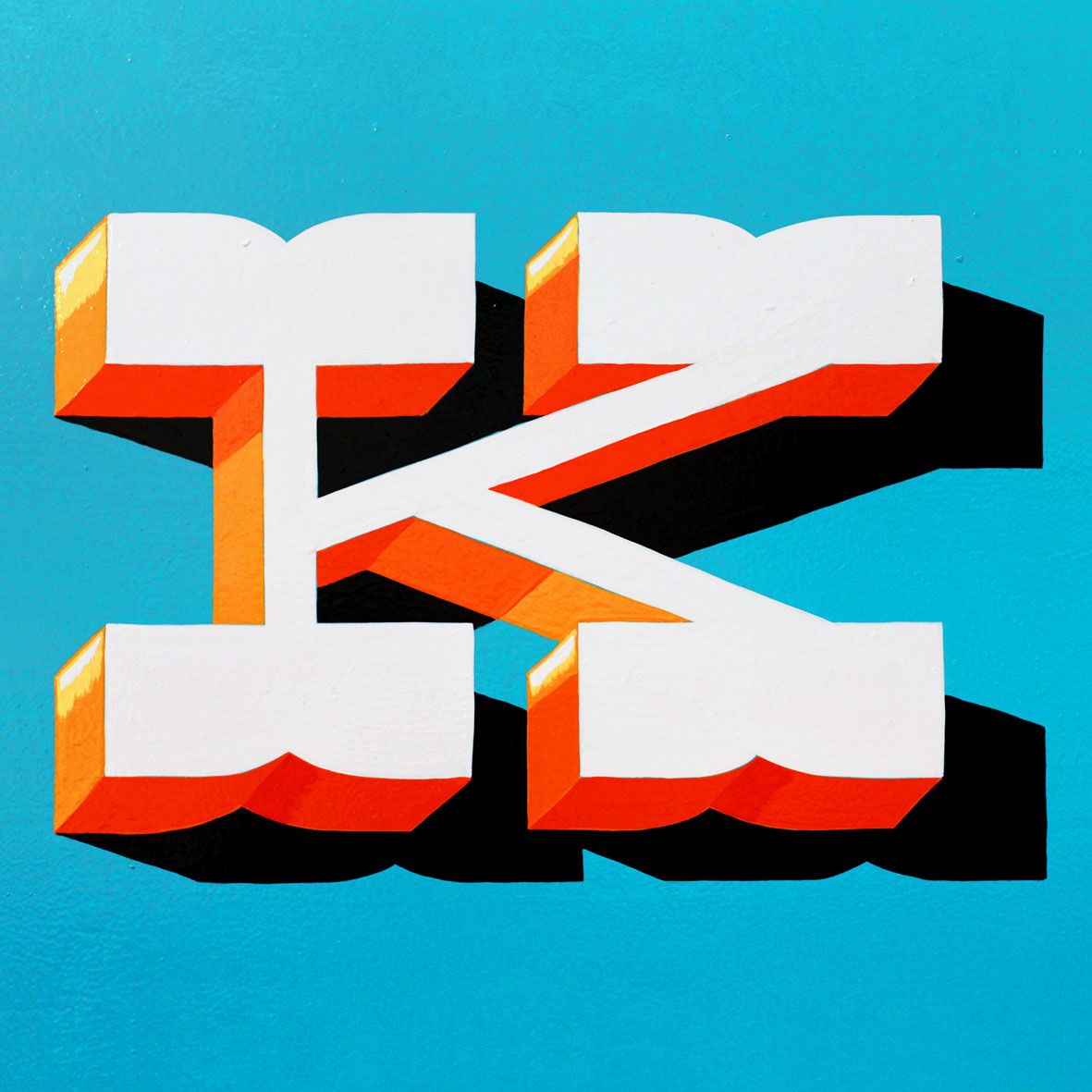 He also painted these two panels in 2017 for the old Better Letters website, with all the pieces displayed that that year's Summer Showcase.
While Cooper was the creative force behind Dapper Signs, the business was very much a partnership with his wife, Katie. They were a joy to work with, and together they hosted three sign painting workshops with Mike Meyer between 2016–19. I got to drop in on one of these, and they knew exactly how to create a good vibe in a cosy space.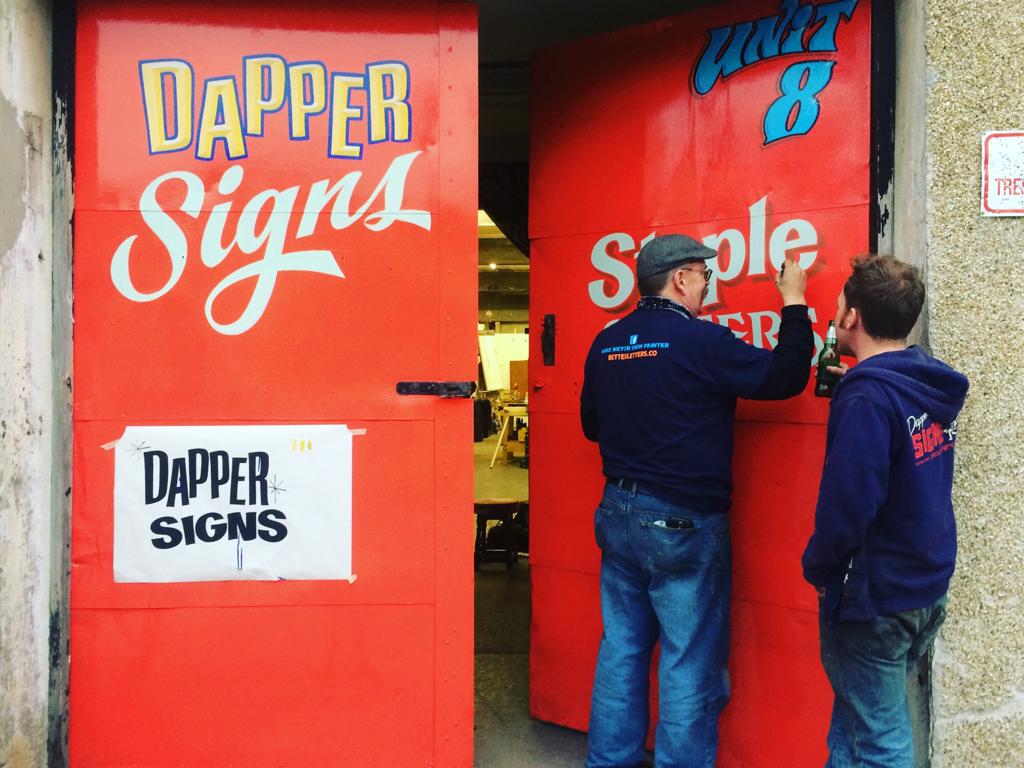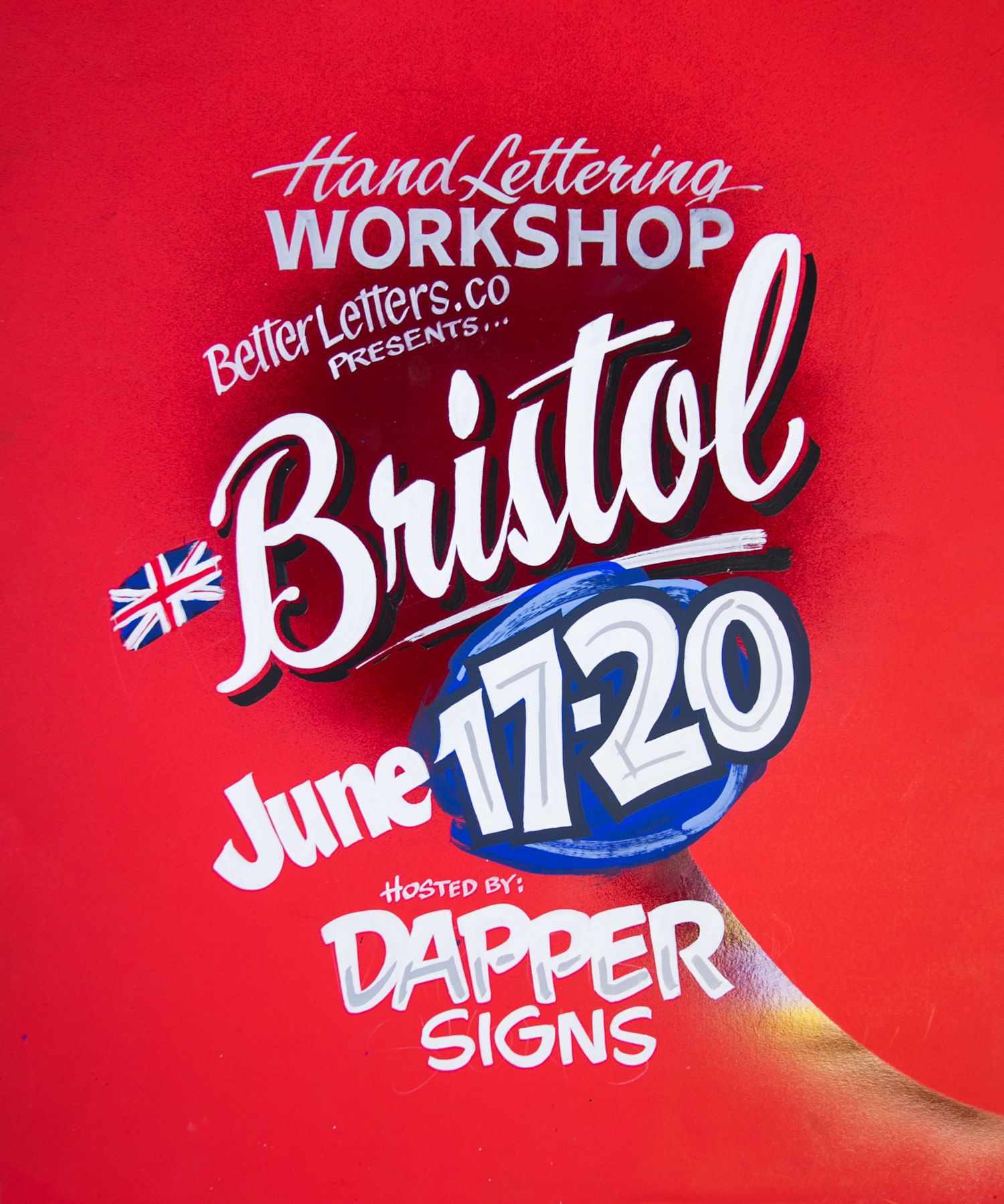 Cooper also taught classes himself, inspiring people to try the craft that he had so much talent and passion for. He was a mentor to countless others, and a huge influence among today's generation of sign painters across the globe.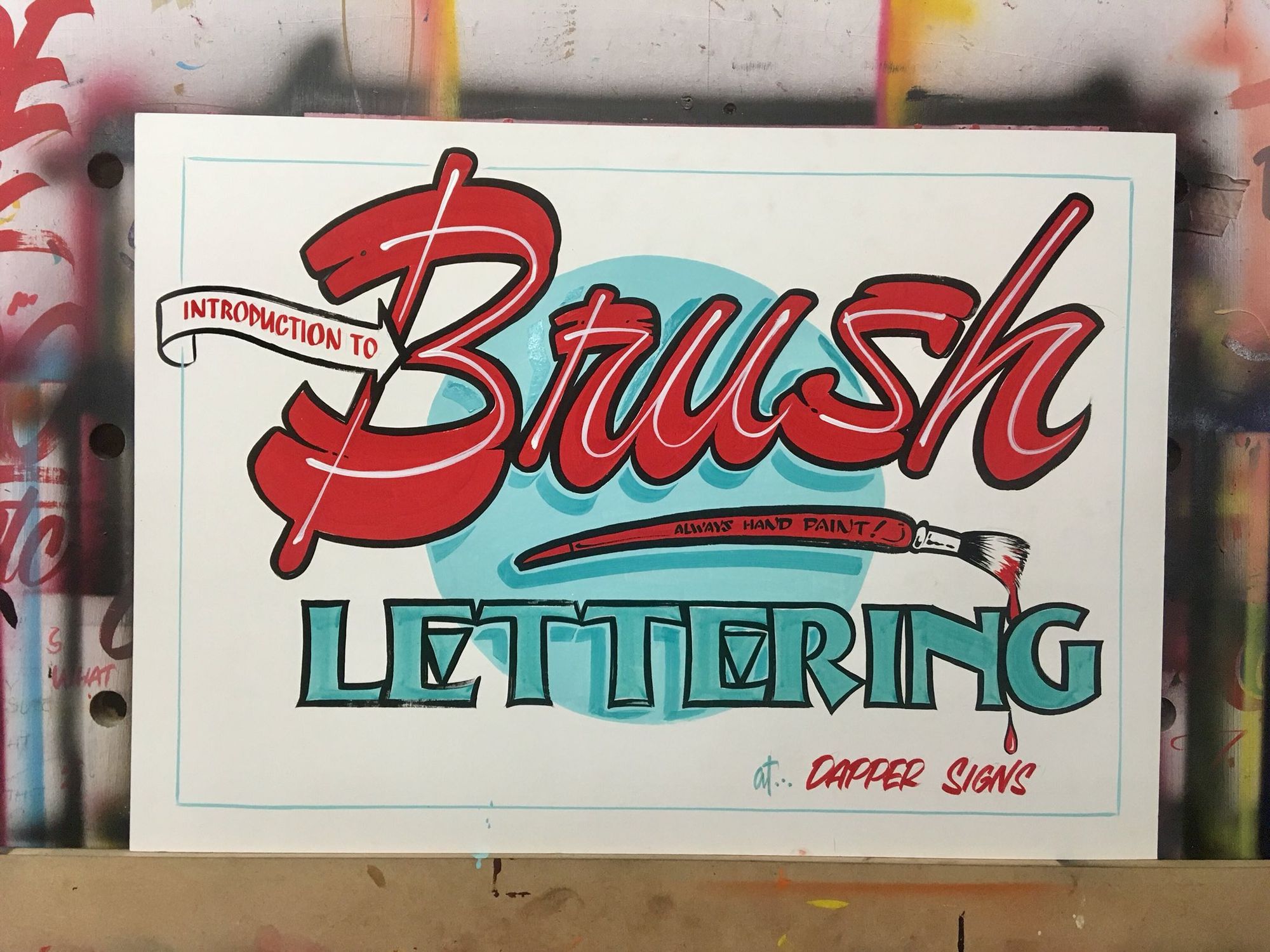 Cooper and Katie were instrumental in the work that led up to producing the short film, When Better Letters Met Cliff Headford (2017). They befriended Cliff in Bristol, which put him at ease when we turned up with cameras and microphones for the interview. That film, and the three that followed, would never have happened without them.
More recently, Cooper shared the secrets of his faux neon style with readers of this site, and we were on the cusp of following this up with a chrome lettering tutorial in BLAG 04. Cooper had so much more to bring to the world of sign painting and the trade has lost something irreplaceable.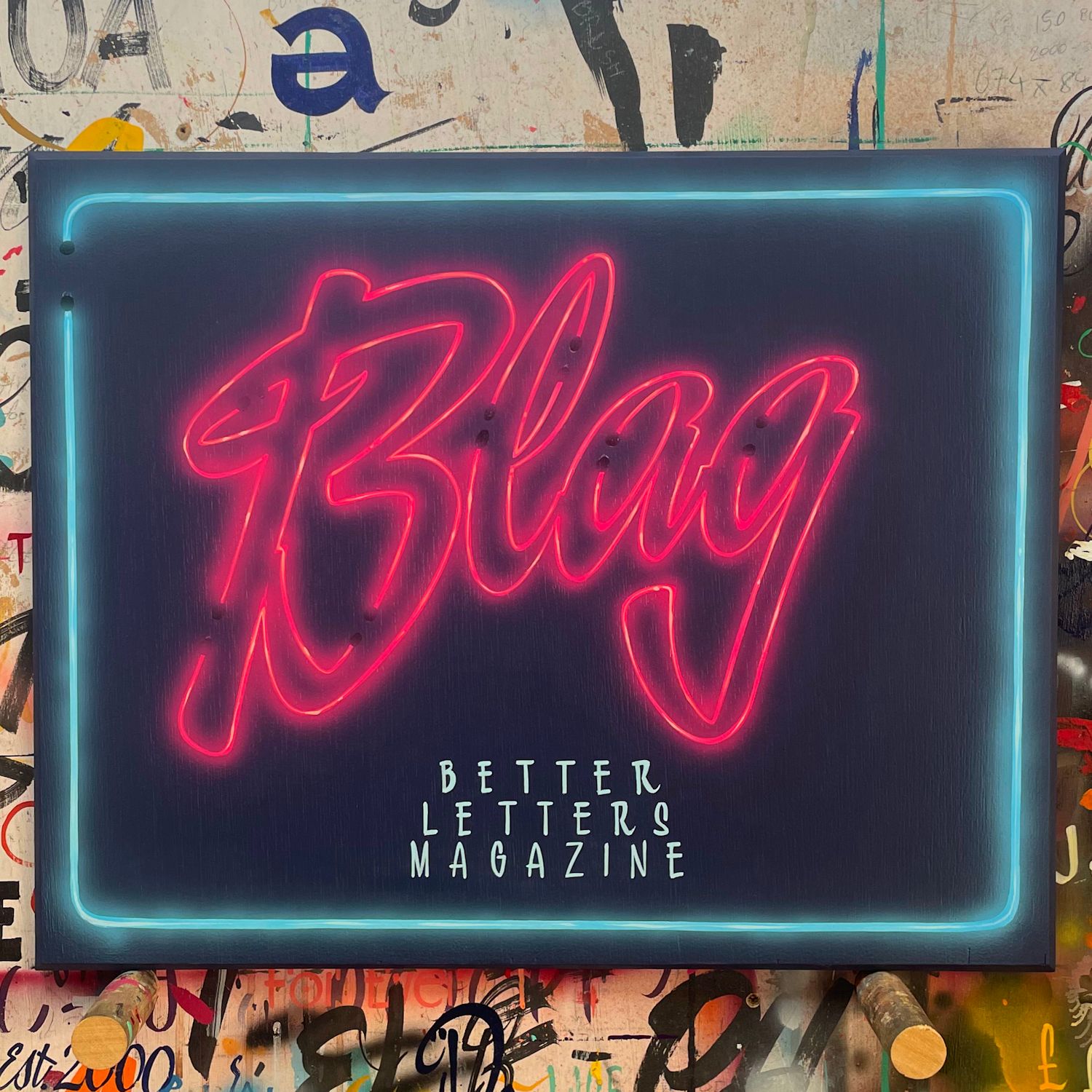 Cooper's kindness and sense of fun were endless, and he was a consistently positive presence at Letterheads events. It was lovely to see him and Katie at last year's Signwriting Festival in West Wycombe, camping as a family with their daughter Billie.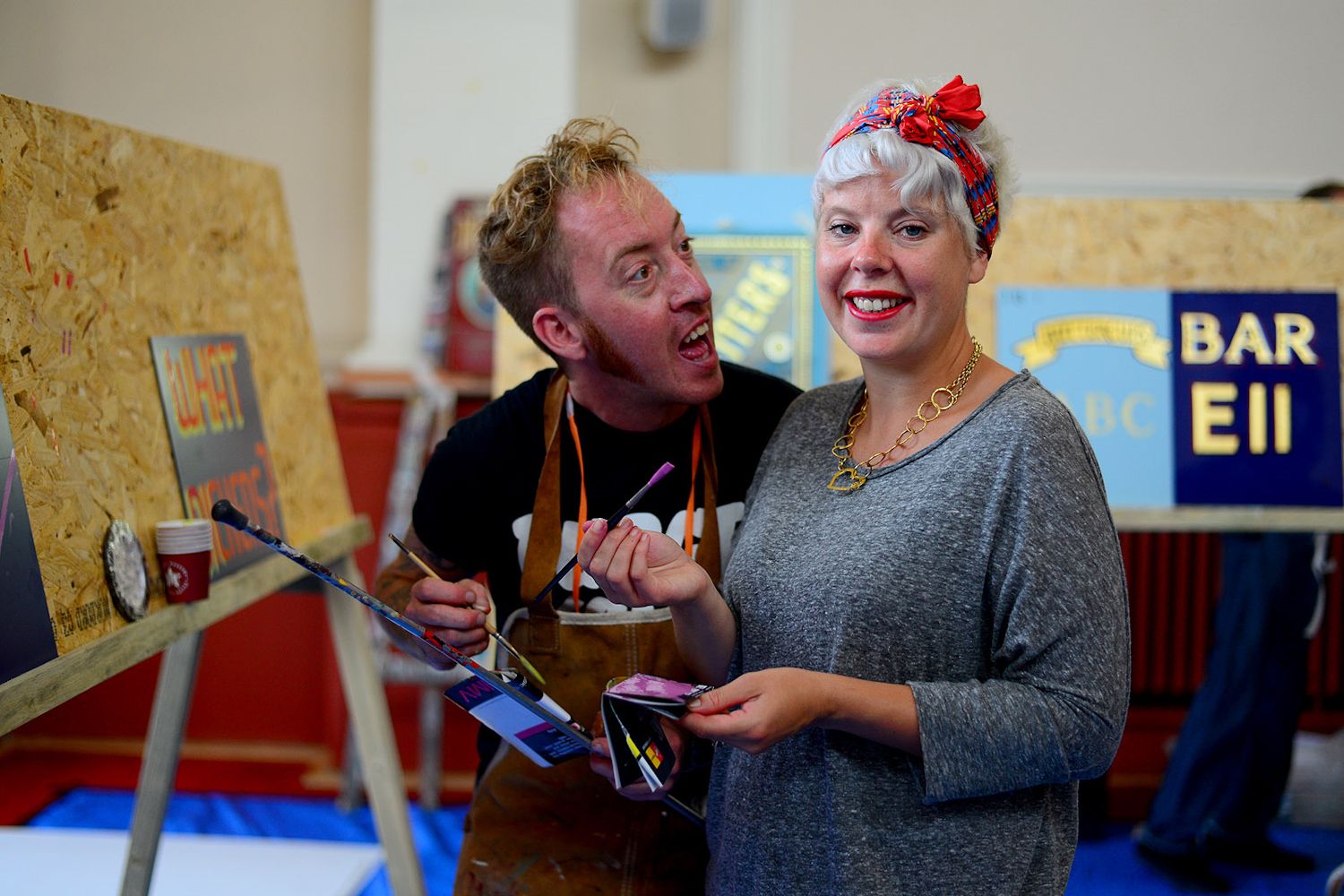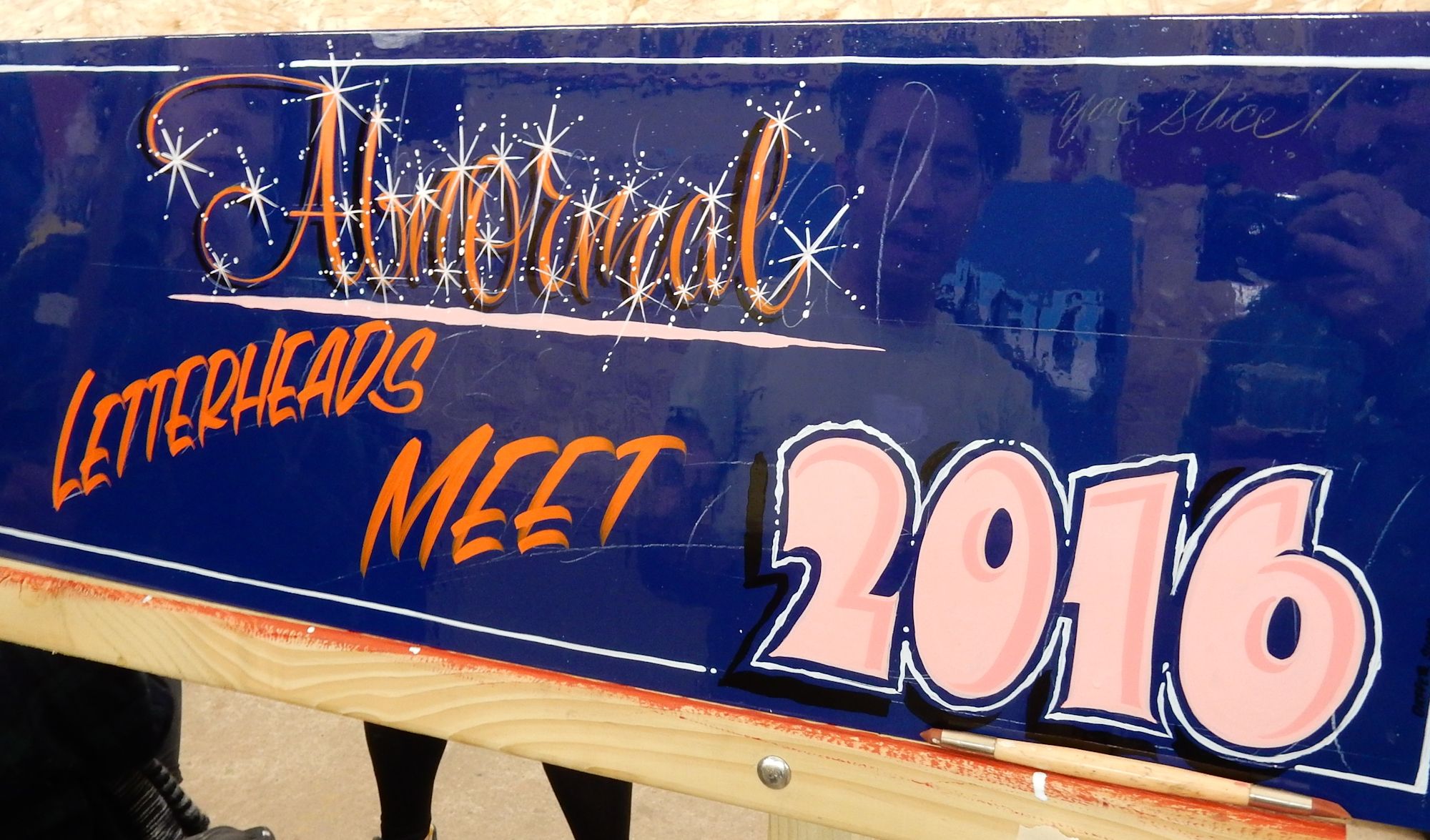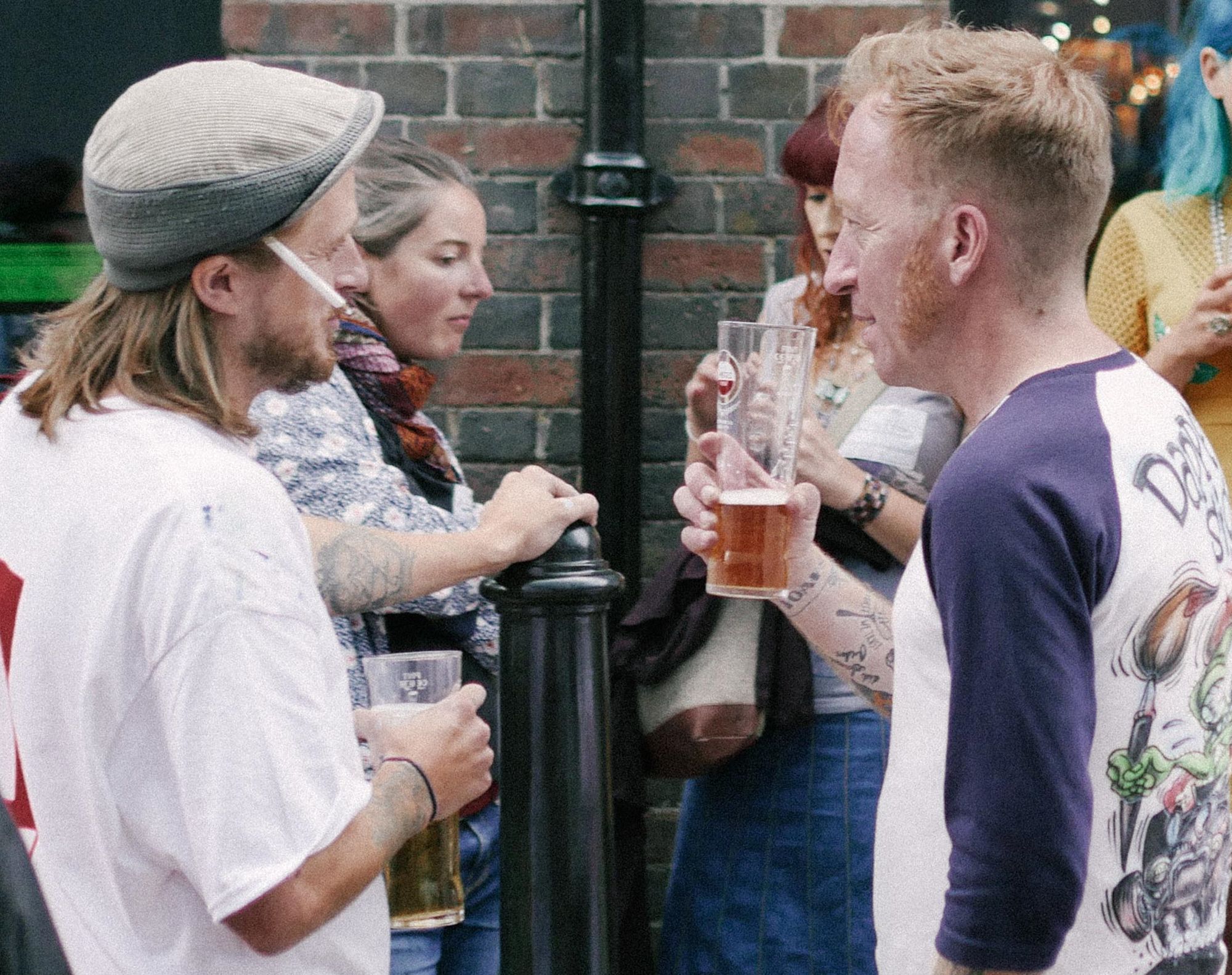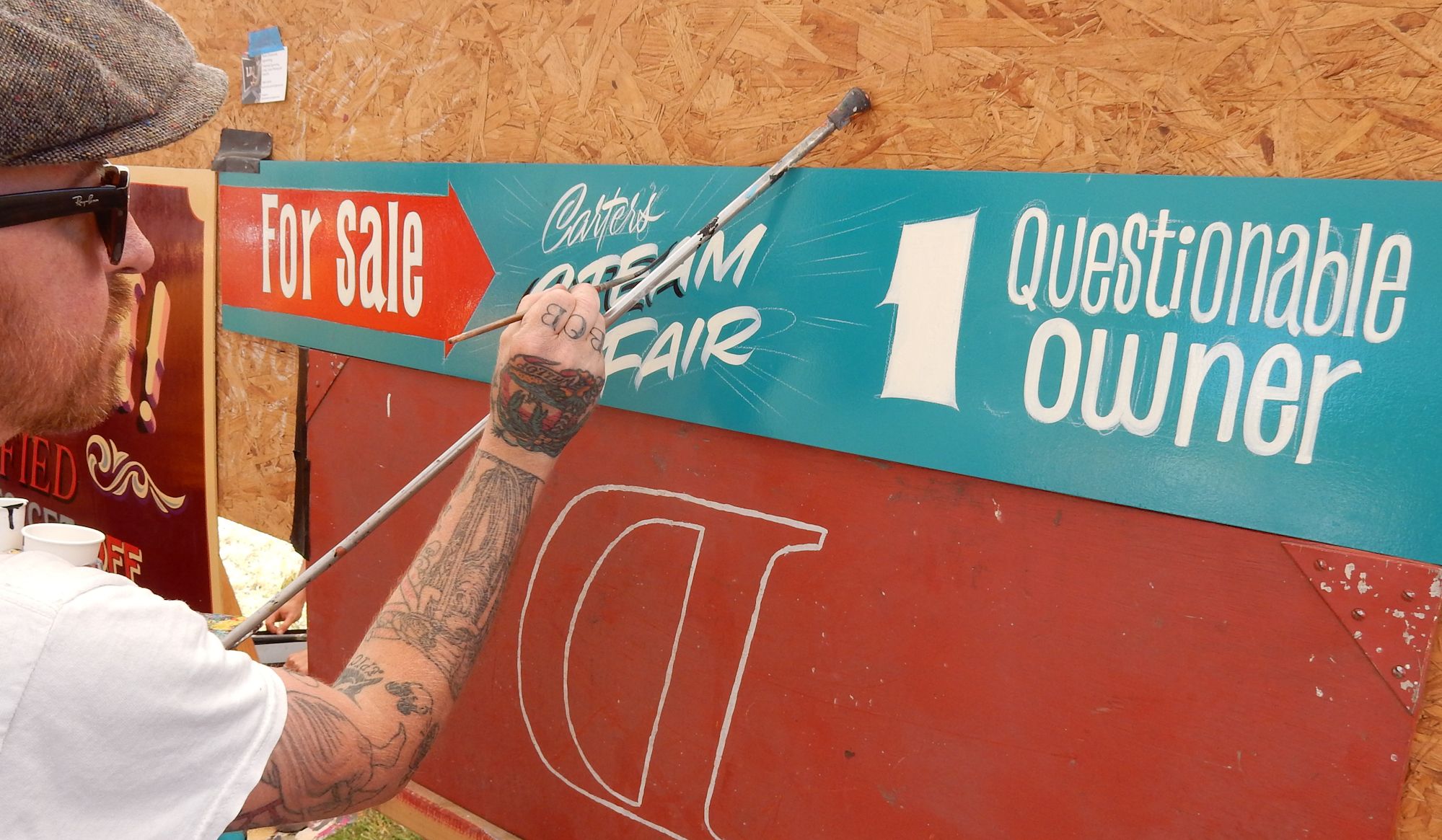 I still can't wrap my head around the fact that I won't see Cooper at a meet again. Or that we'll never speak on the phone, or via WhatsApp. He was the embodiment of living every day like it's your last, and we should all take a (gold?) leaf out of his book.
Cooper's presence will be missed by everyone that had the pleasure of meeting him, and I am honoured to count myself among them.
Rest in peace Coops.
"It's because stuff isn't done in a common computer font. It's done by somebody with their hands, and that's what makes it human." — James Cooper, Dapper Signs
Instagram Tributes
Below are just a handful of the recent posts to Instagram, and if you click/tap them you should also be able to read the comments.
This is then the Dapper Signs Instagram, where you can browse his inspiring work, and his own commentary on it.
Giggsys Barber Shop
Ged Palmer, Luminor Sign Co.
Best Dressed Signs
Huaihai Signs
Hana Sunny Whaler
John Dozier
Tozer Signs
Joby Carter
Dave Smith
Kenji Nakayama
Alphabetics Anonymous
Mike Meyer
Mr Finbar
Brighton Tattoo Convention