Better Letters Summer Showcase
Exhibition of hand-painted work at DesignSpaceLondon to launch the new Better Letters website.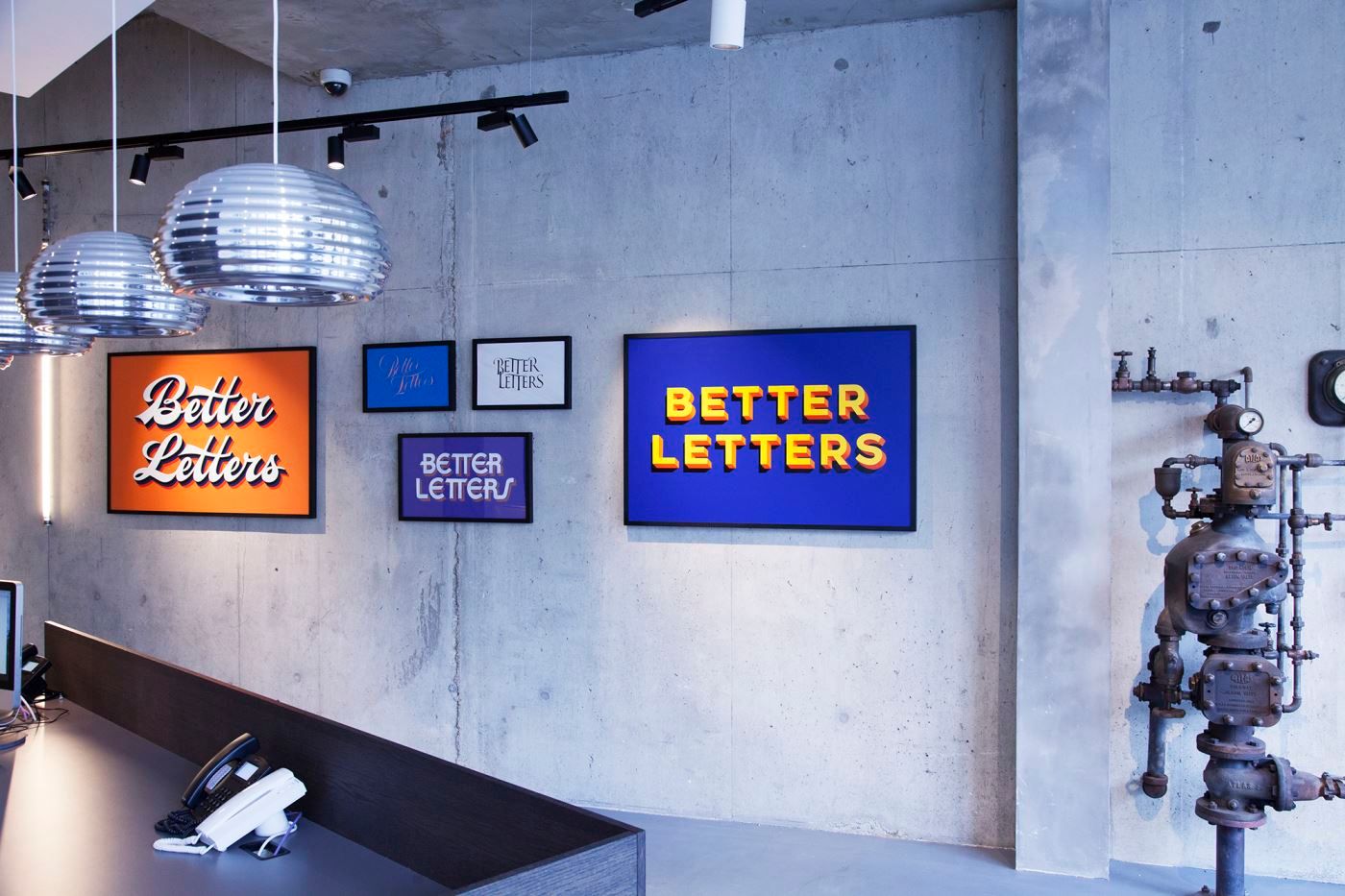 Last week saw the opening and private view of the Better Letters 'Summer Showcase' at DesignSpaceLondon, with food by Miele. The exhibition is free to visit and runs until the end of July.
The showcase features a series of 12 original artworks from four talented lettering artists and signwriters: James Cooper; Harry Fieber; David Kynaston; and Mike Meyer. Each of these offers a different interpretation of the phrase Better Letters, with one standing alone as the first in a series of 404 pages for those that get lost on the website. They were originally painted to be photographed and profiled on the home page, but once produced it was obvious that they should be put on show.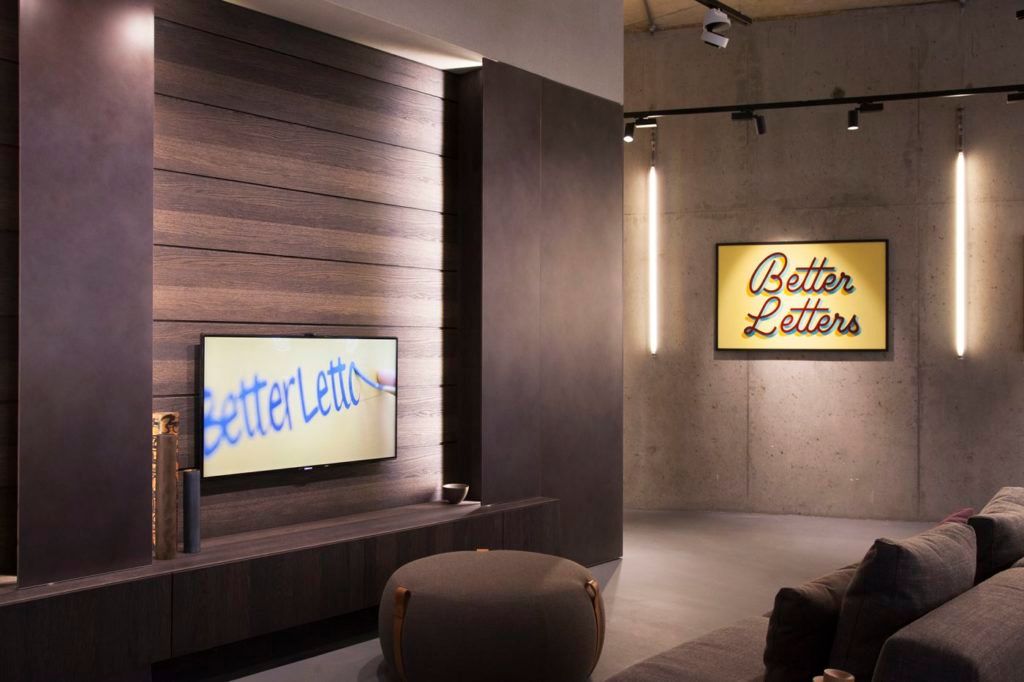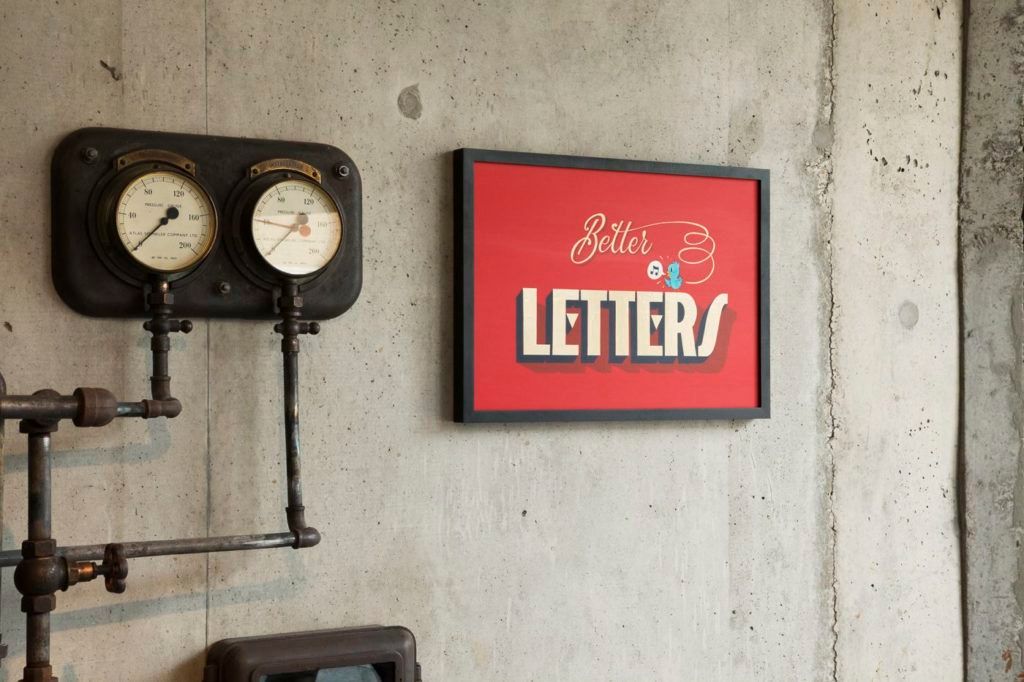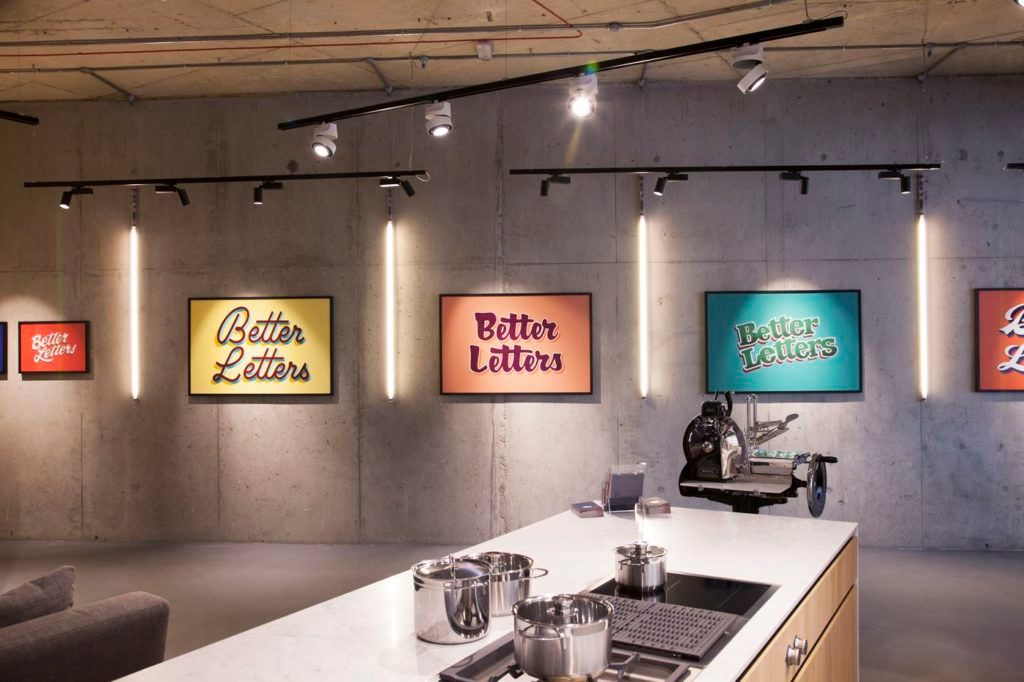 The exhibition has since been profiled on Grafik, Type Room and the ARC blog.
In addition to the hand-painted pieces, the new Better Letters Showreel was on display, highlighting projects and workshops that we have been running. This, and the new website, was compiled and created by Utile Studio.