Joby Carter's Abnormal Letterheads
Joby Carter hosts (and attends) his first ever Letterheads, with sign painters from around the world.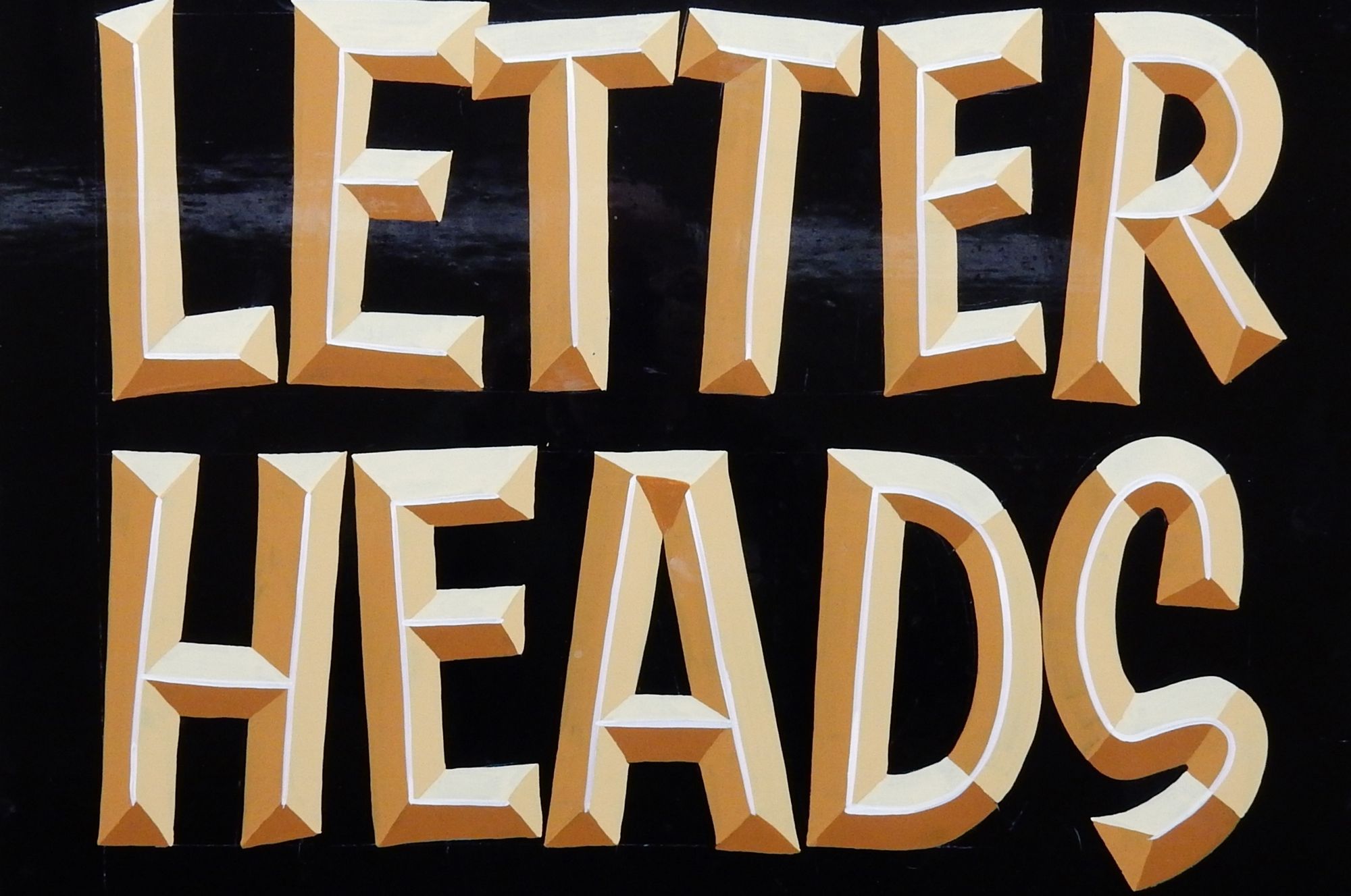 Joby Carter, showman and signwriter, runs Carters Steam Fair (see photos here). Due to his touring schedule has never been able to attend a Letterheads event before, but that didn't stop him from deciding to host one last month. Egged on by Mike Meyer, Ash Bishop and various others that fancied getting let loose with brushes and paint in his famous Maidenhead yard, the result was 'Abnormal Letterheads'. The November weekender was attended by 77 guests, including Joby's original teacher, Stan Wilkinson, and others from as far afield as the Netherlands, Singapore, the USA and Germany.
Most of the work produced across the weekend was auctioned off at the end. This, and proceeds from the bar, raised over £6,300 the Teenage Cancer Trust. (More lettering for good!) Unfortunately I could only attend the first day, but the photos below capture some of the action. Joby is so fired up after hosting his first meet that he's already planning another for November 2017!