BLAG Meet: Inside Issue 03
Book now for this BLAG Meet, and visit bl.ag/events for more BLAG events. Ticket sales will close one hour before the event start time.
Inside Issue 03 of BLAG
Meet the contributors from Issue 03 of BLAG across a series of talks, interviews, demonstrations, and more.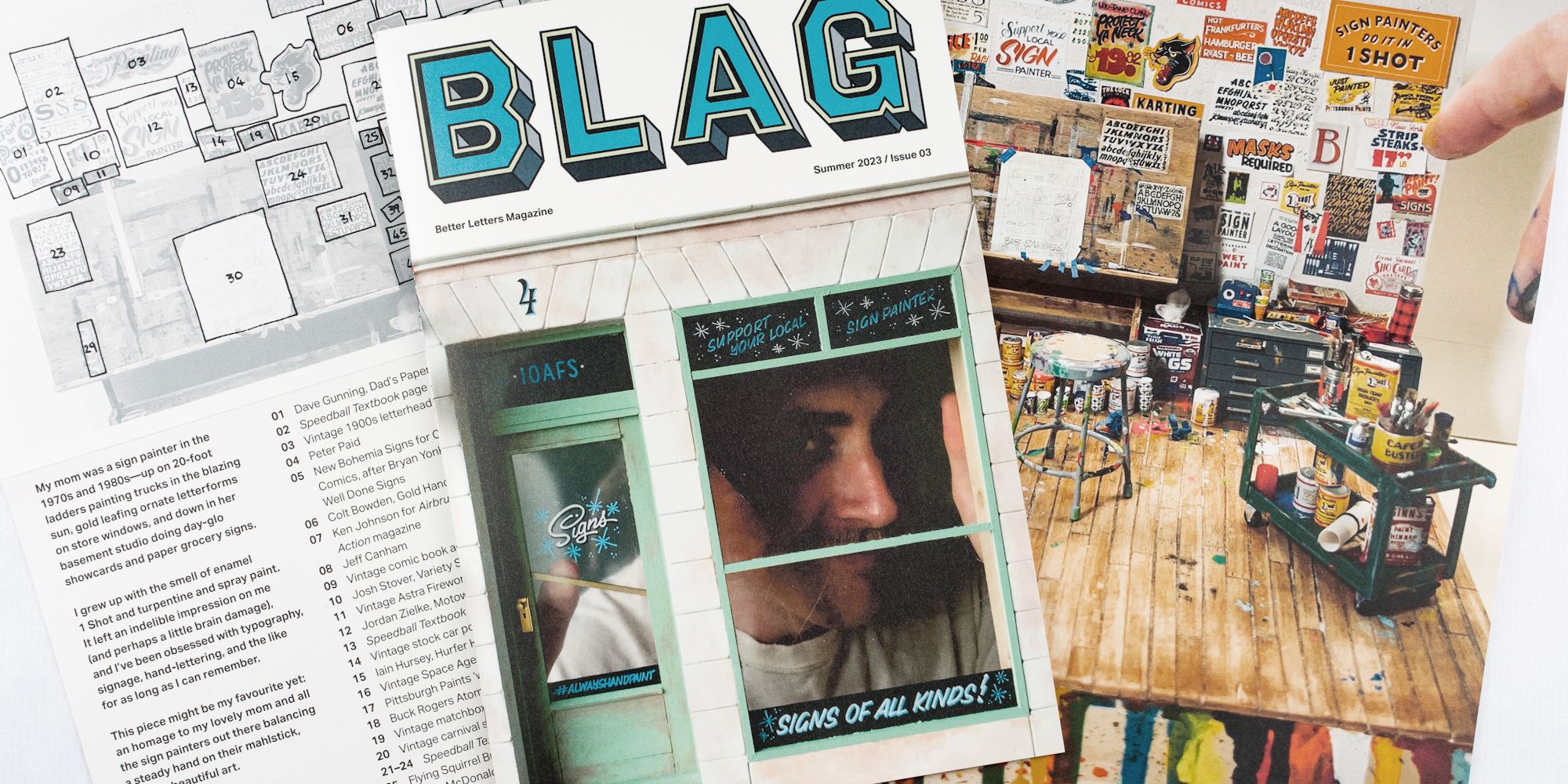 Practical Details
Date/Time: 07 October, from 16:00 GMT (ticket sales close one hour before the start time)
Duration: 5–6 hours
Tickets: Free / Donation
Location/Format: Hosted online via Zoom (account required)
Session Outline
Across this free online event, we'll be hearing from the following, and more:
Chris Raley at Route 9 Signs on his miniature signs and process.
Tiny Things from a Tiny Closet, studio tour and process peek, with Danielle McGurran at City Folk Studio.
A studio visit and interview with Halfstudio.
Gustavo Ferrari giving a demonstration on advanced acanthus leaf variations.
Bob Dewhurst sharing his thoughts on signs and the business of signs.
More of Ross F. George's Speedball work with Stephen Coles at Letterform Archive.
Georgina Tozer showcasing her Secret Santa project, with tips on how to run your own.
Justin Burns with more of his work on the typographic vernacular of the English seaside.
Jill Strong sharing her journey into the trade, and finding her niche within it.
More sessions and a timings schedule to follow...
---
More BLAG Events