BLAG Meet: Inside Issue 03
This event was an opportunity to meet contributors to Issue 03 of BLAG across a series of talks, interviews, studio visits, and demonstrations. For more BLAG Events, visit bl.ag/events.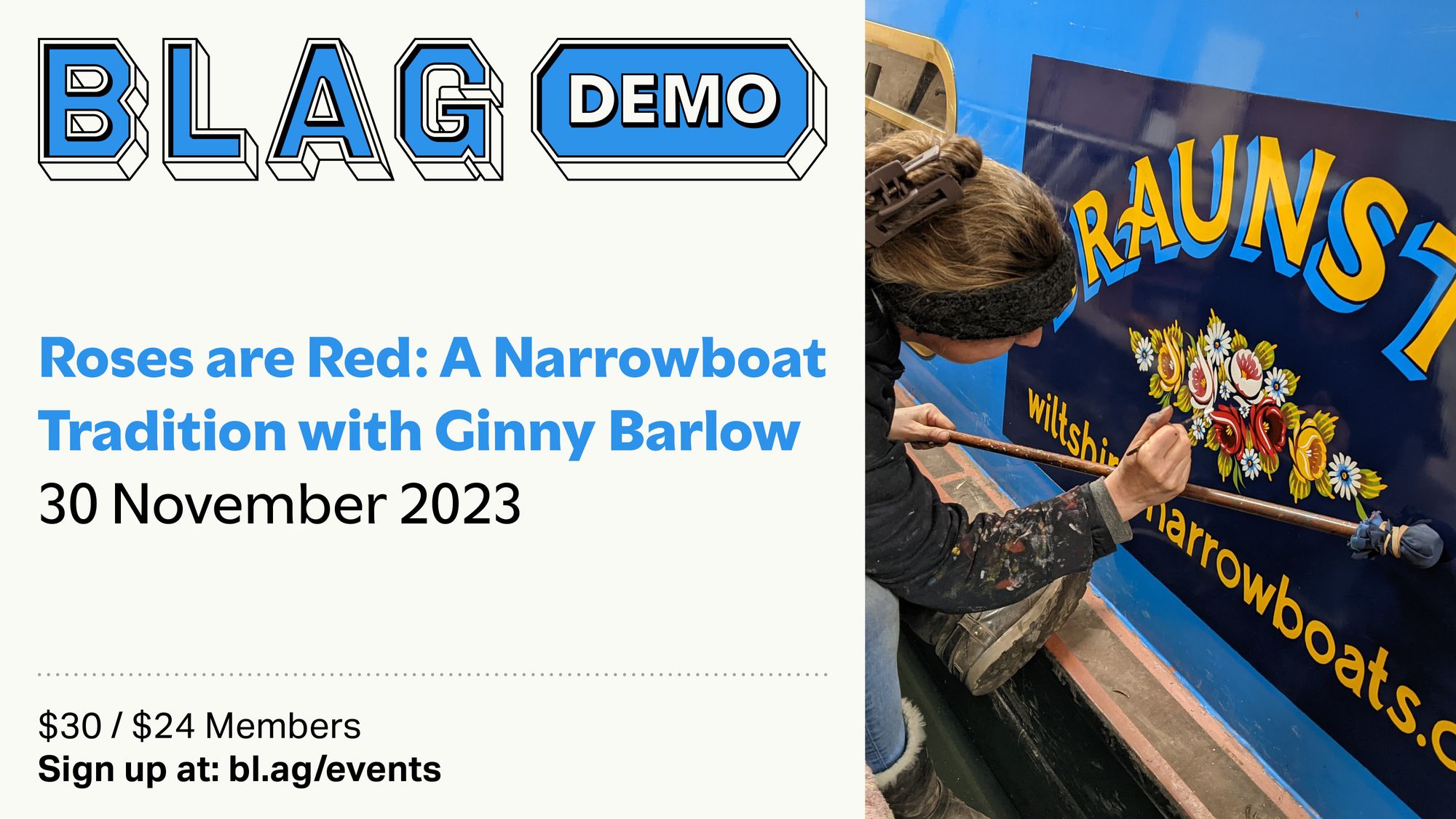 The majority of the recordings are now posted below for you to catch up.
The event was completely free, but you can leave a tip to support the technical running costs, and the video hosting for the recordings.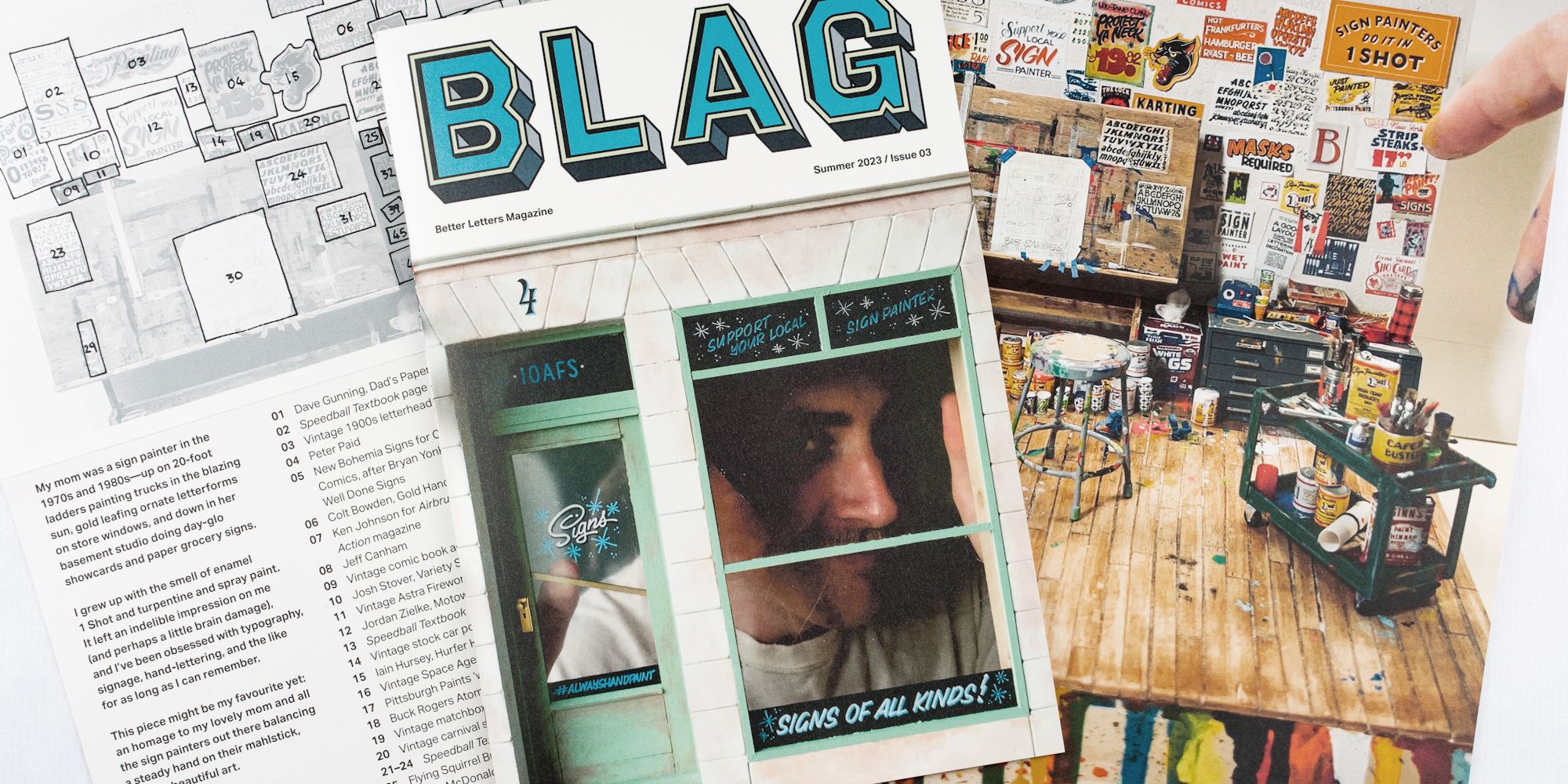 Sessions
Across this free online event, these were the ten sessions from contributors to BLAG 03.
Signs at the Seaside
Justin Burns (@jburnsdesign) shared more of his adventures in the typographic vernacular of the English seaside.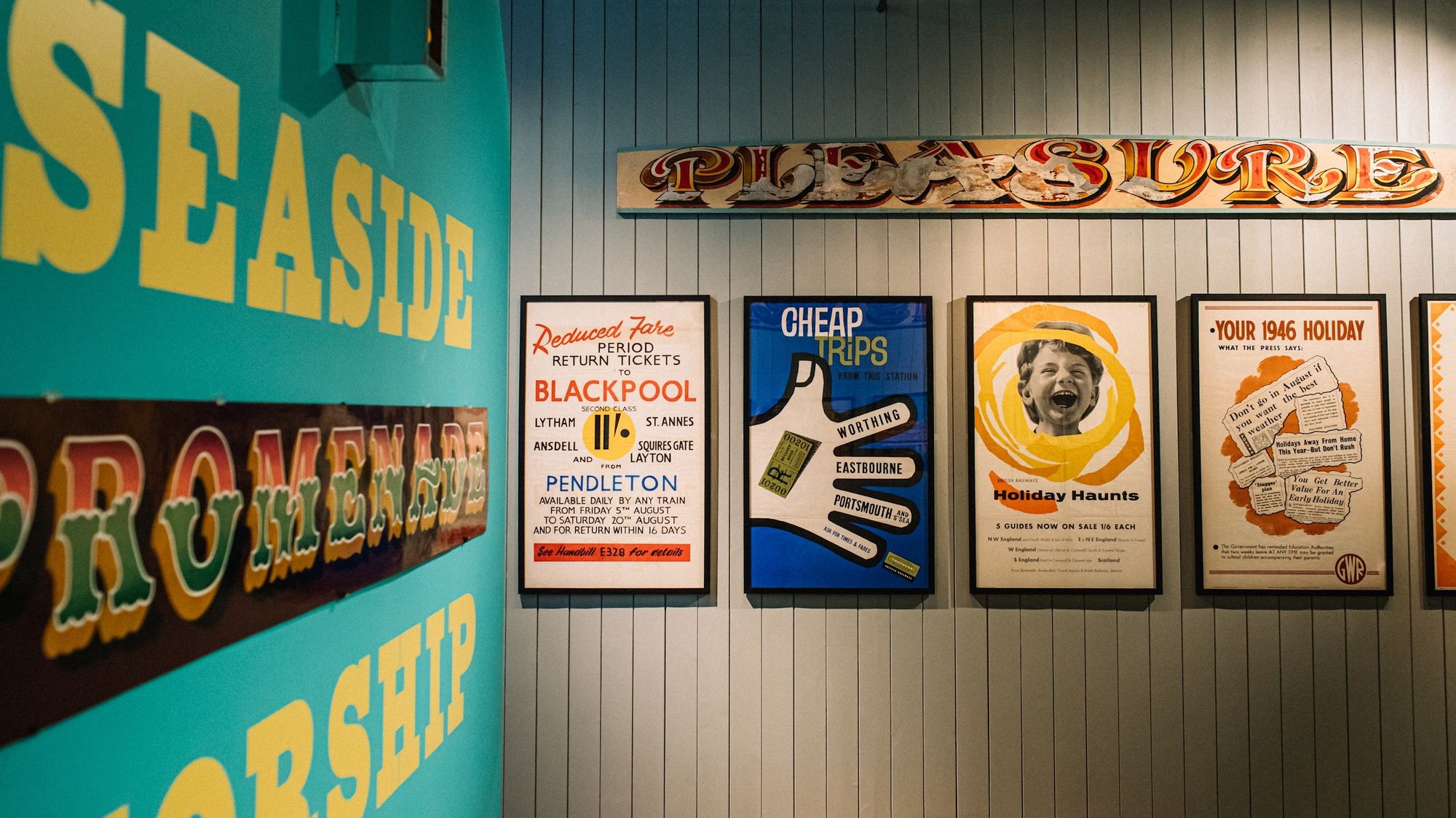 Tiny Things from a Tiny Closet
Danielle McGurran from City Folk Studio (@cityfolkstudio) took us inside her closet-based studio (aka The Cludio), which is the tiny space from which her tiny creations are brought to life.
Interowriting: Writing from Rhythm
Regular BLAG columnist Alice Mazzilli (@alicemazzilli) explored her Interowriting concept, including the role of rhythm.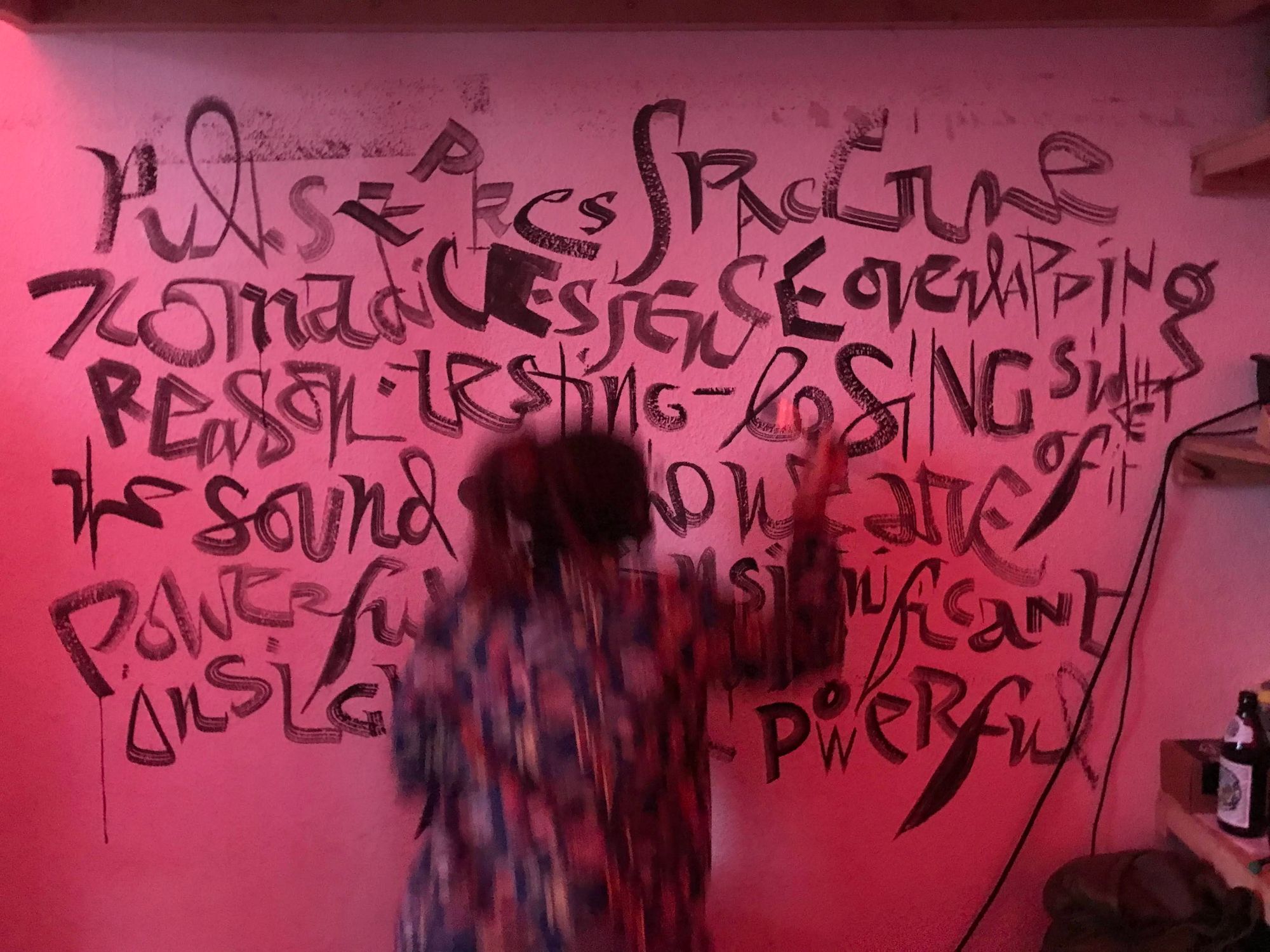 Starting Out and Finding a Niche
Jill Strong (@jill.strong.signs) shared her journey into the trade, and finding her niche within it, offering a host of practical tips along the way.
Towards the end of the conversation, Jill talked about flamboyant paints, to which she adds:
"Pebéo make a range of transparent paints called 'Vitrail' which will work like flamboyants. They're not enamels—so they're for indoor work only—but painted over silver leaf they give a similar effect to flamboyants."
Jill is happy to be contacted via her Instagram above for any follow-up questions about her work and flamboyant paints.
Halfstudio Visit & Interview
Mariana Branca and Emanuel Barreira, the duo behind Portugal's Halfstudio (@halfstudiosigns), took us around their (full) studio talked about how their work has evolved over time, including the recent move into three dimensions.
Painting Acanthus Leaves
In his regular BLAG column, Gustavo Ferrari (@ferrarifileteados) is revealing the secrets of Fileteado Porteño. This session built on the third in the series with some more advanced acanthus leaf painting techniques.
Between about 07:30 and 16:30, I hadn't 'spotlit' the correct camera, and so you may wish to skip this part and watch the bulk of the demonstration that had the right set-up.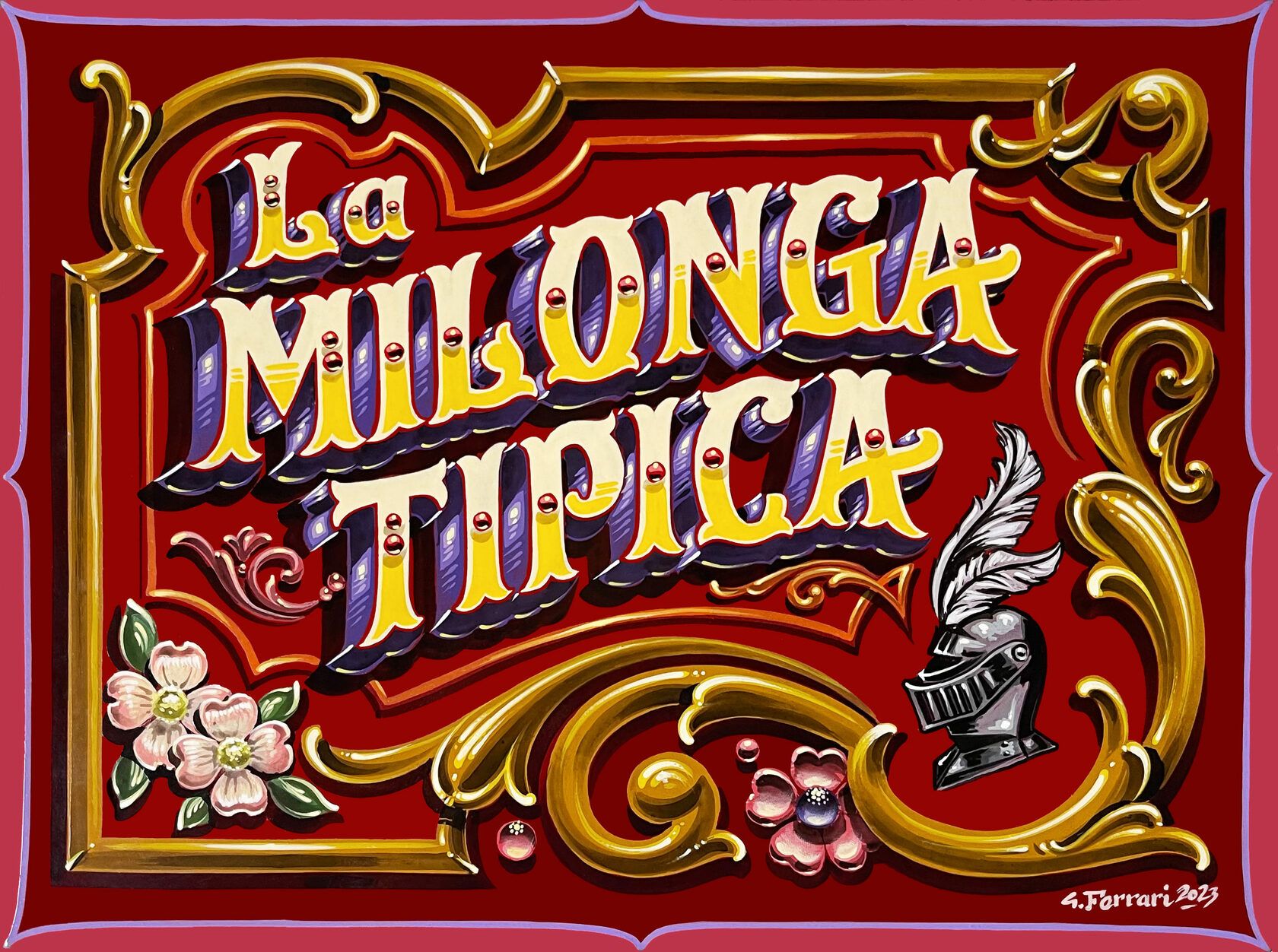 Tozer's Secret Santa
Bristol's Tozer Signs (@tozersigns) showcased her Secret Santa project, with tips on how to run your own.
I'm Only A Fucking Sign Painter
Bob Dewhurst (@nevadahandpainted) talked about trying to make a living as a freelance sign painter, and some of the basics he's learned over the last 47 years.
Ross F. George at Letterform Archive
Stephen Coles (@stewf) and Kel Throughton (@keltroughton) opened up Letterform Archive's (@letterformarchive) incredible Ross F. George collection. This included numerous gems that aren't shown online, from his own show cards, to prototype pens, to a rare glimpse of his studio.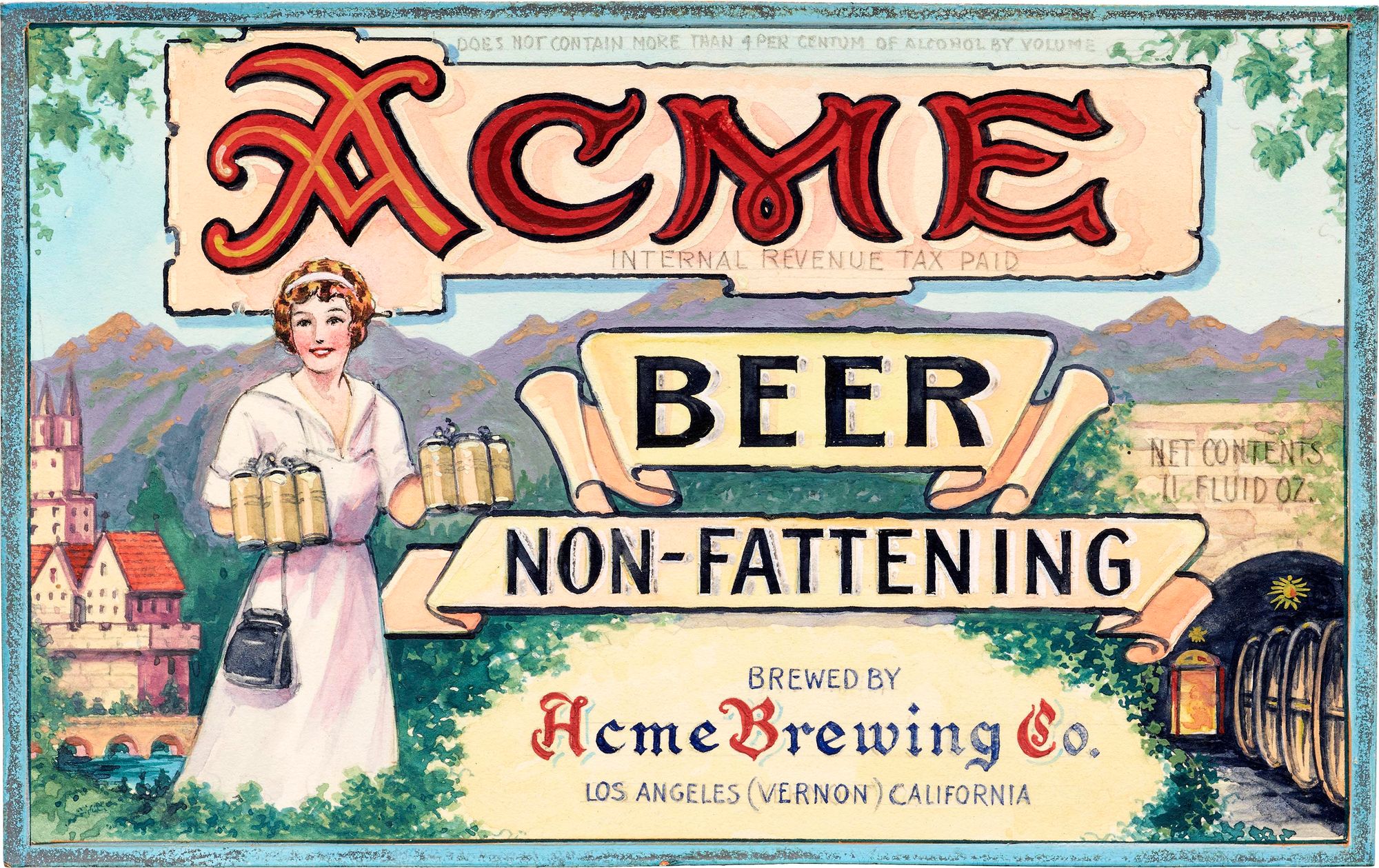 Making Miniatures
Get up close and personal with Chris Raley at Route 9 Signs (@route9signs) as he shares his miniature signs and process.
Thanks again to all the contributors that made this event possible. Join the free email list today so that you don't miss out on the next one which will be in March 2024.
If you haven't already got a copy of BLAG 03, then join today to have one shipped to you anywhere in the world.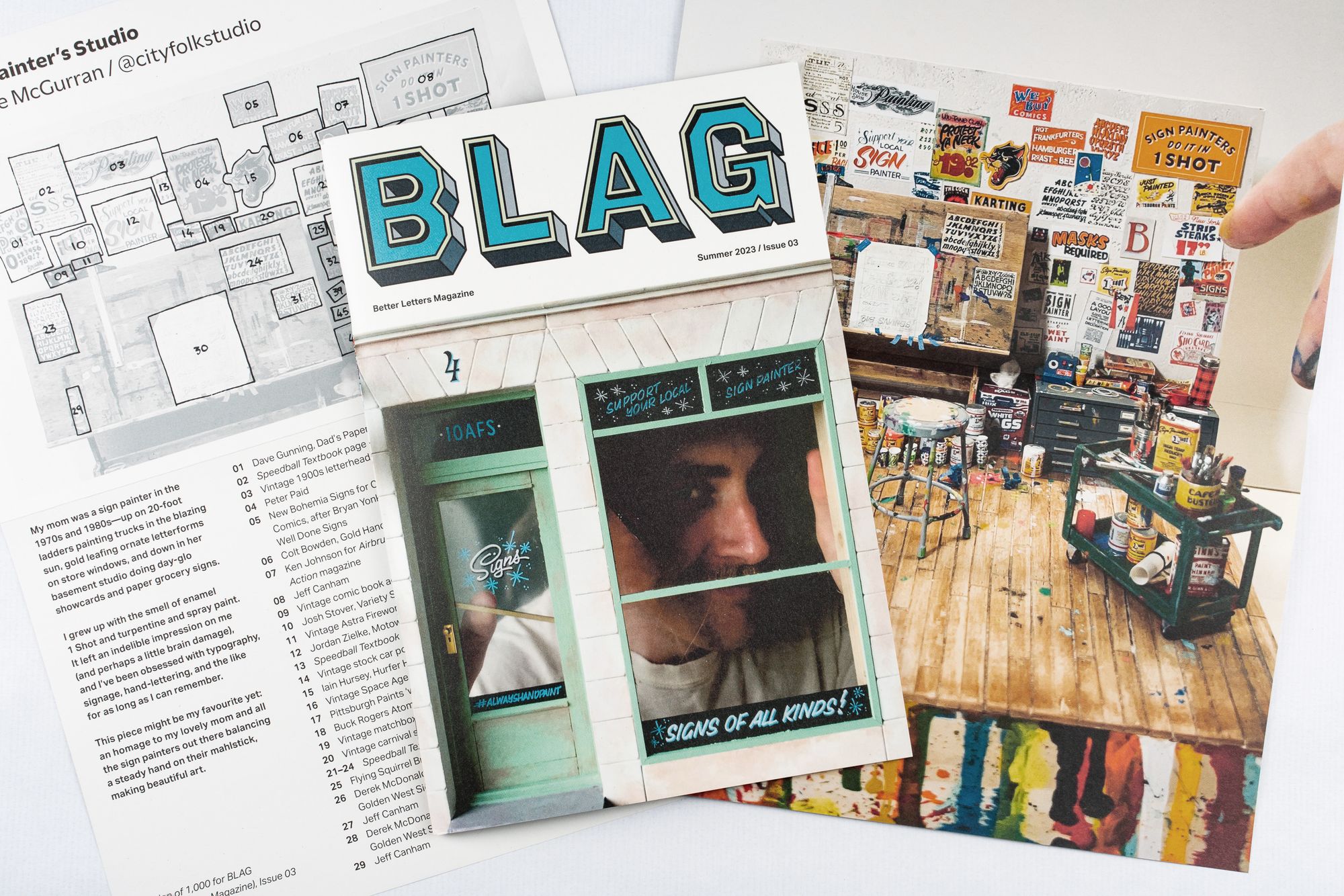 ---
More BLAG Events