BLAG Events
BLAG Events are hosted online, bringing a world of sign painting experience and expertise directly to your screen.
Forthcoming Events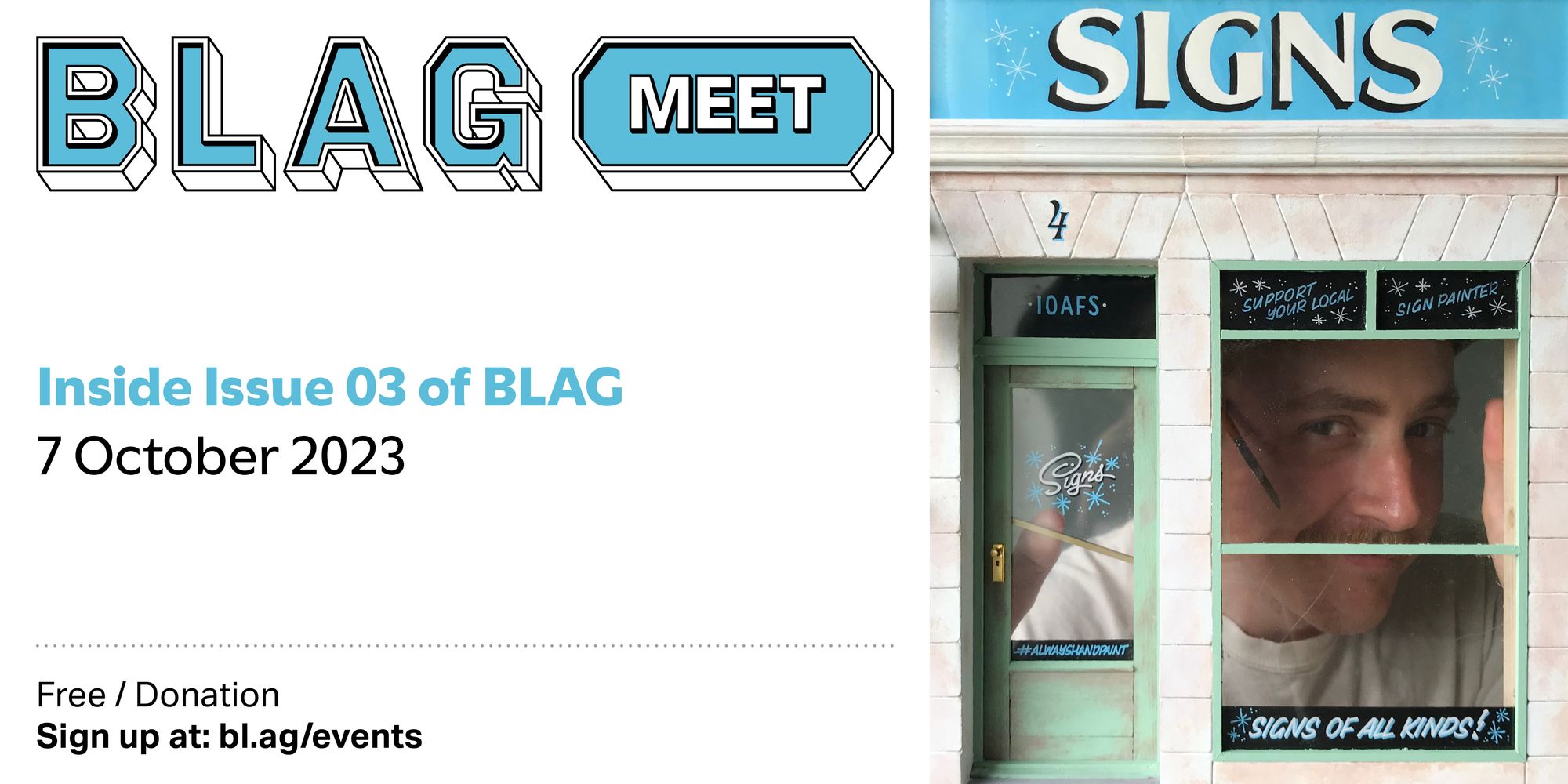 Follow the links below for more information about these events, or book now to sign up straight away.
Saturday, 7 October from 16:00 GMT, Free / Donation
Friday, 10 November at 21:00 GMT, $30 / $24 members*
Thursday, 30 November at 19:00 GMT, $30 / $24 members*
*Access the member discount codes below.
---
Recordings
Recordings from BLAG Chats are usually made available to members after the event. Those from BLAG Demos are shared with participants for two weeks after the demonstration.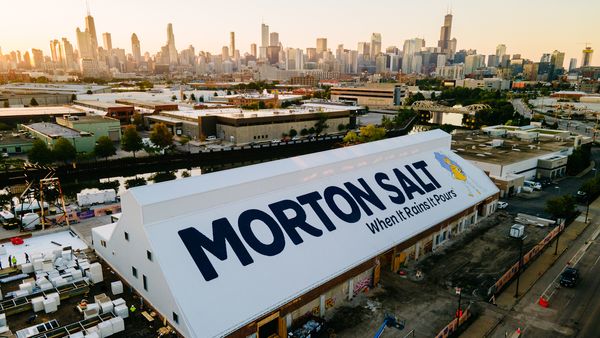 ---
External Events
BLAG maintains an event listings page with happenings more widely in the worlds of sign painting, lettering and typography.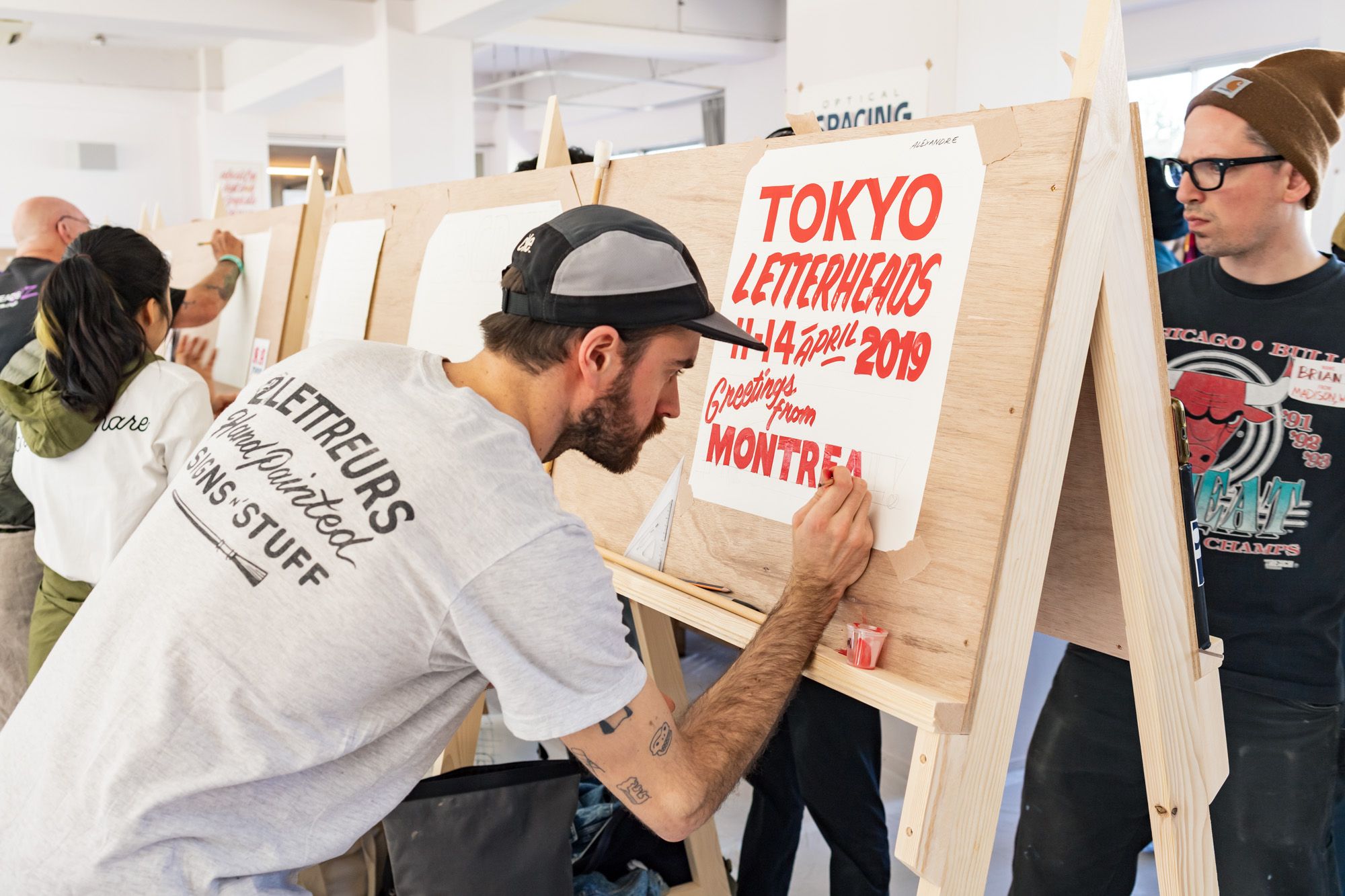 ---
Member Discounts
BLAG members receive discounts on BLAG Demo events. You will need to be logged in to access the codes below.
If you are not already a member, then plans start from $5/month.