BLAG Events
BLAG Events are hosted online, bringing a world of sign painting experience and expertise directly to your screen.
Members receive a 20% discount on BLAG Demo events. Scroll to the end of this page to access this.
Forthcoming Events
BLAG Meet: Inside Issue 04
Saturday, 2 March, timings to be confirmed.
An opportunity to meet contributors to BLAG 04. Check out the recordings from BLAG Meet: Inside Issue 03 here.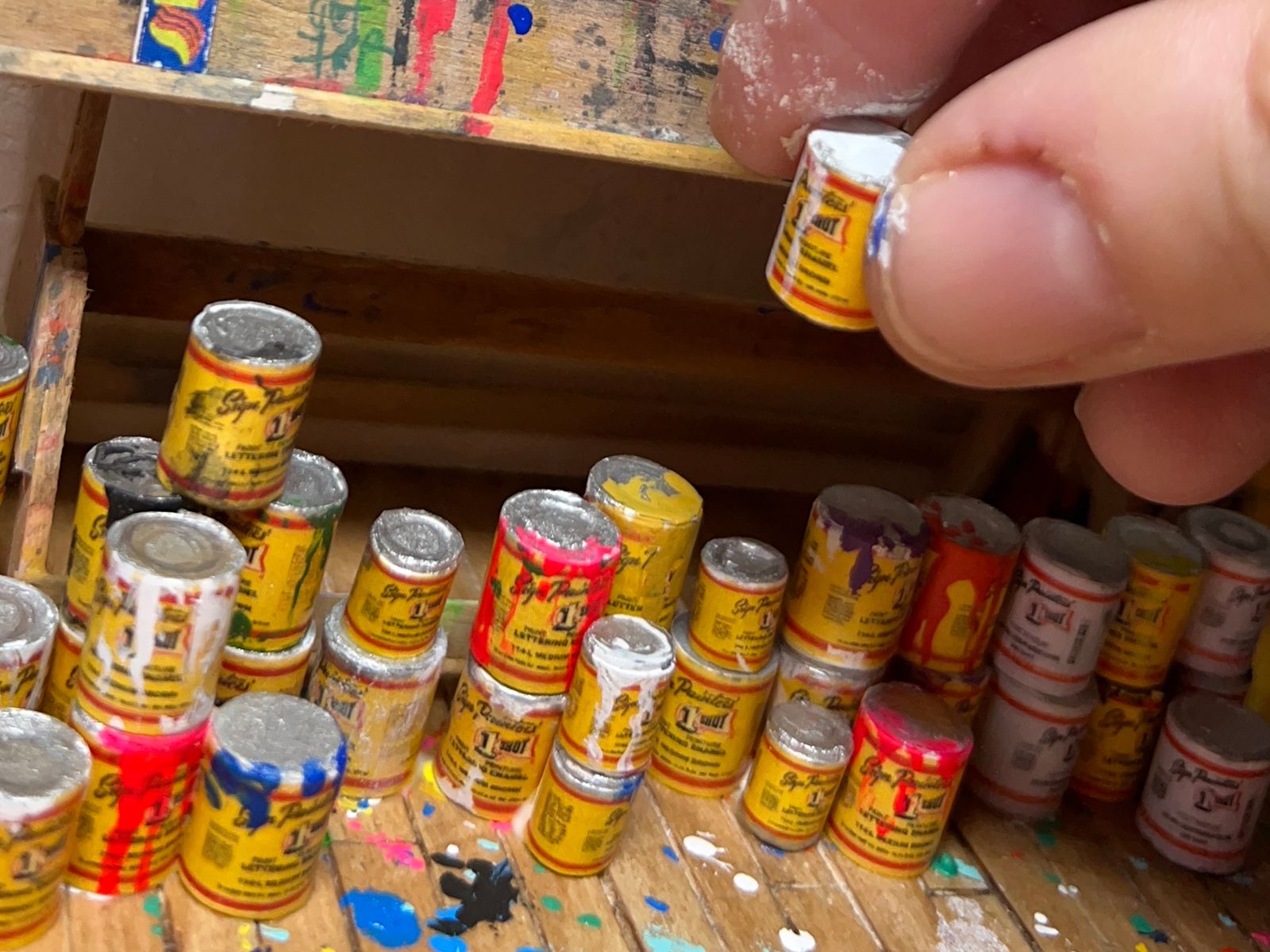 ---
Recordings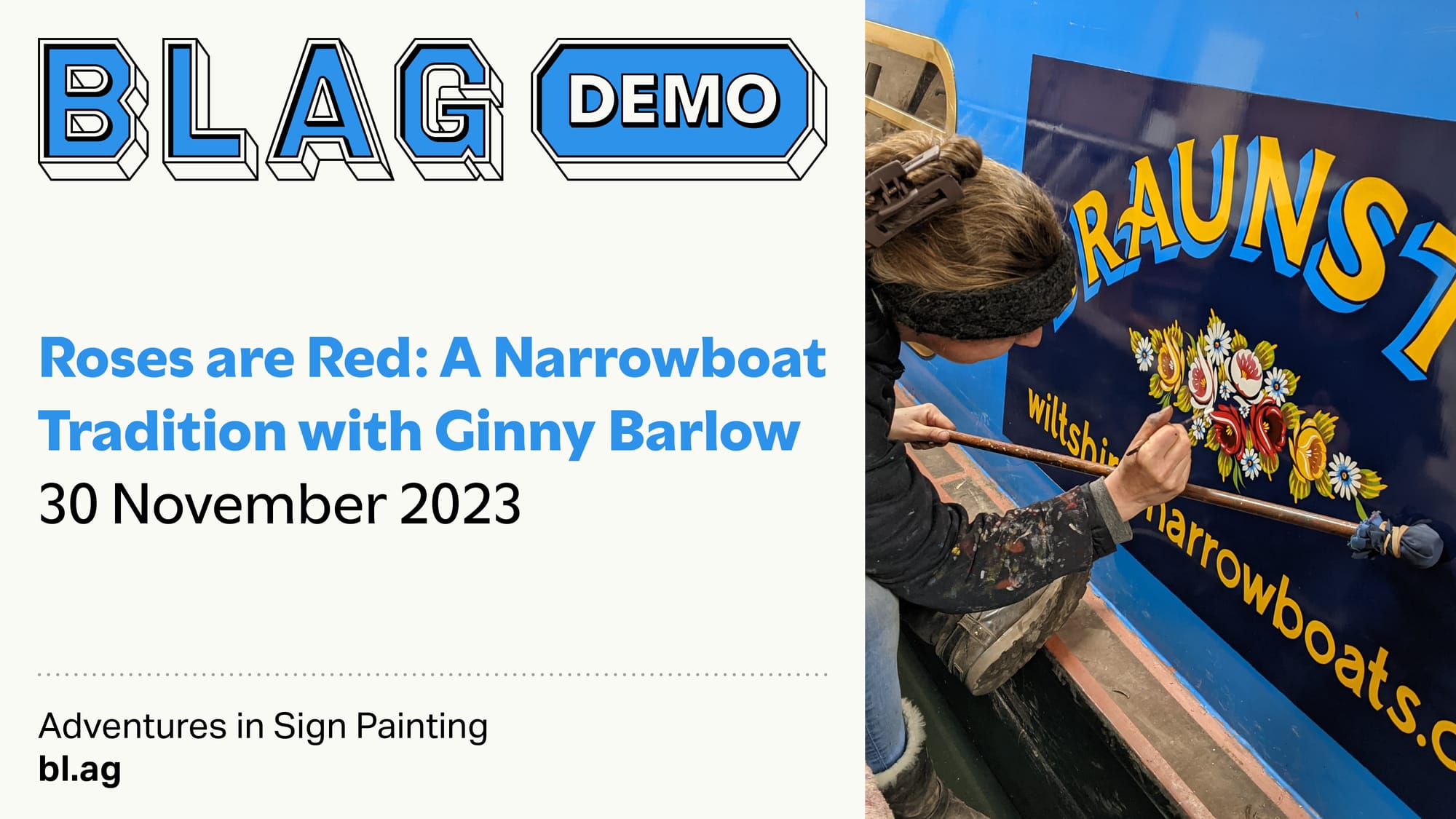 Roses are Red: A Narrowboat Tradition
The recording of this BLAG Demo is available to purchase and watch until 22 December 2023. It is just over two hours long, and includes the chance to watch and learn as a full panel of decorative roses and flowers is painted. In the middle, while the first round of paint dries, Ginny Barlow takes some time to place the work in context with a history of the craft and some of its influential practitioners.
Members receive 20% off, and you can find the coupon code at the bottom of this page if you are logged in.
BLAG Chats
Recordings from BLAG Chats are usually made available to members after the event. Those from BLAG Demos are shared with participants for two weeks after the demonstration.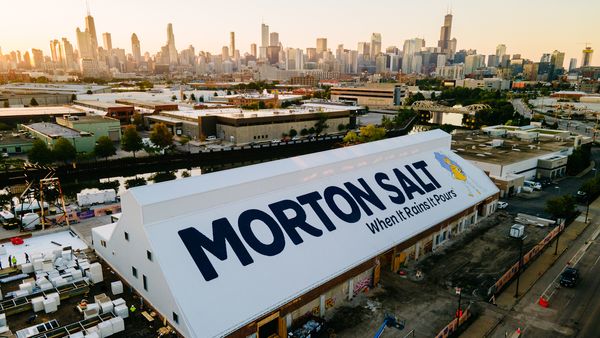 ---
External Events
BLAG maintains an event listings page with happenings more widely in the worlds of sign painting, lettering and typography.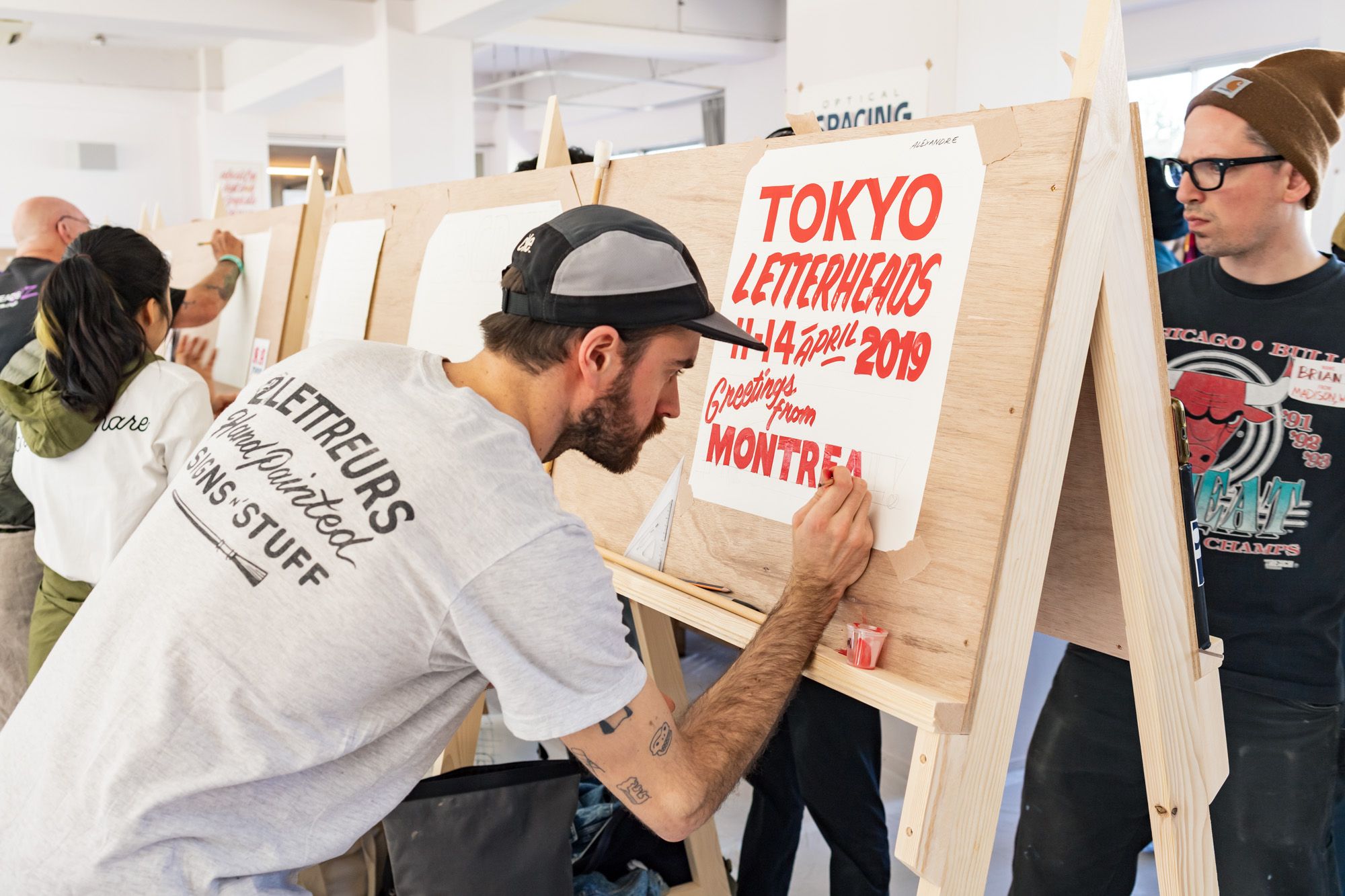 ---
Member Discounts
BLAG members receive discounts on BLAG Demo events. You will need to be logged in to access the codes below.
If you are not already a member, then plans start from $5/month.