New Sign Painting Brushes of Note
A.S. Handover's synthetic sable Series K chisel-edge writers, and the 'Snapper' quill from Mike Meyer.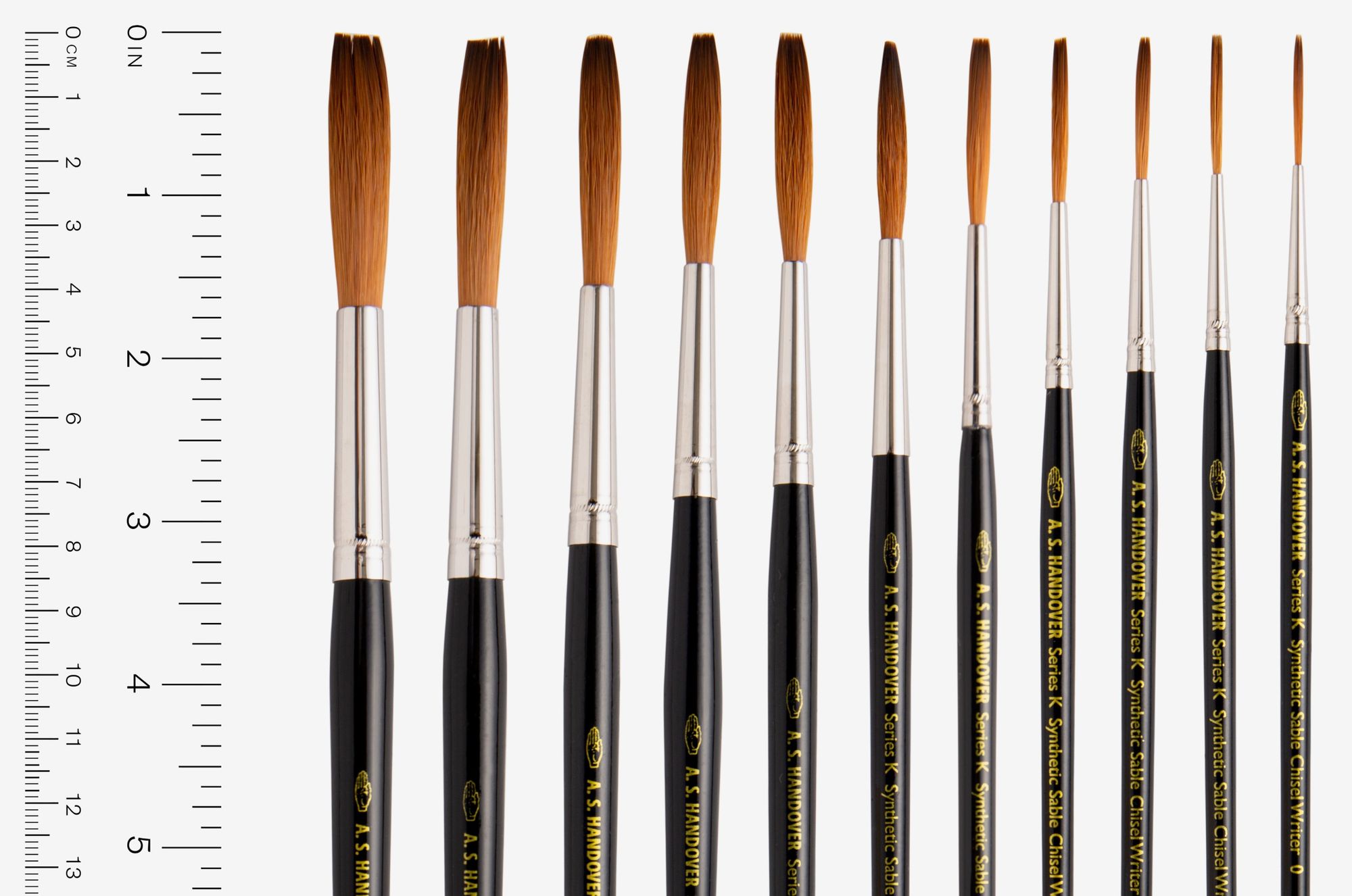 It's been an exciting start to the year in terms of new sign painting brushes on the market, with releases from A.S. Handover and Mike Meyer.
Following its debut in the goodie bags at London Calling in 2018, A.S. Handover have been refining their 'synthetic sable' Series K chisel-edge writer. This vegan-friendly brush is made without the use of any animal products, bringing the working properties of the pure sable 2112 at a price point close to that of the synthetic 333. It is available in sizes 00–10 and 12 and we recommend a test drive.
Next up is Mike Meyer's new 'Snapper,' manufactured by Mack Brush, adding a quill to his earlier collaboration on the metal-ferruled 'Mack & Meyer Mop'. The series is named after the old-timers that used to travel from town to town, snapping a line and painting a sign to earn their keep. It is a tribute to their endeavour, and the longevity of their work.
The brush has a pure squirrel filling, holds plenty of paint and, as the name suggests, has plenty of snap. It's available in sizes all the way up to a whopping #24, and is being sold exclusively through A.S. Handover, with shipping worldwide.