Behind the Panel: Alf Becker at Lockdown Letterheads
Alf R. Becker's alphabets and the inspiration for Mark Oatis' Lockdown Letterheads panel.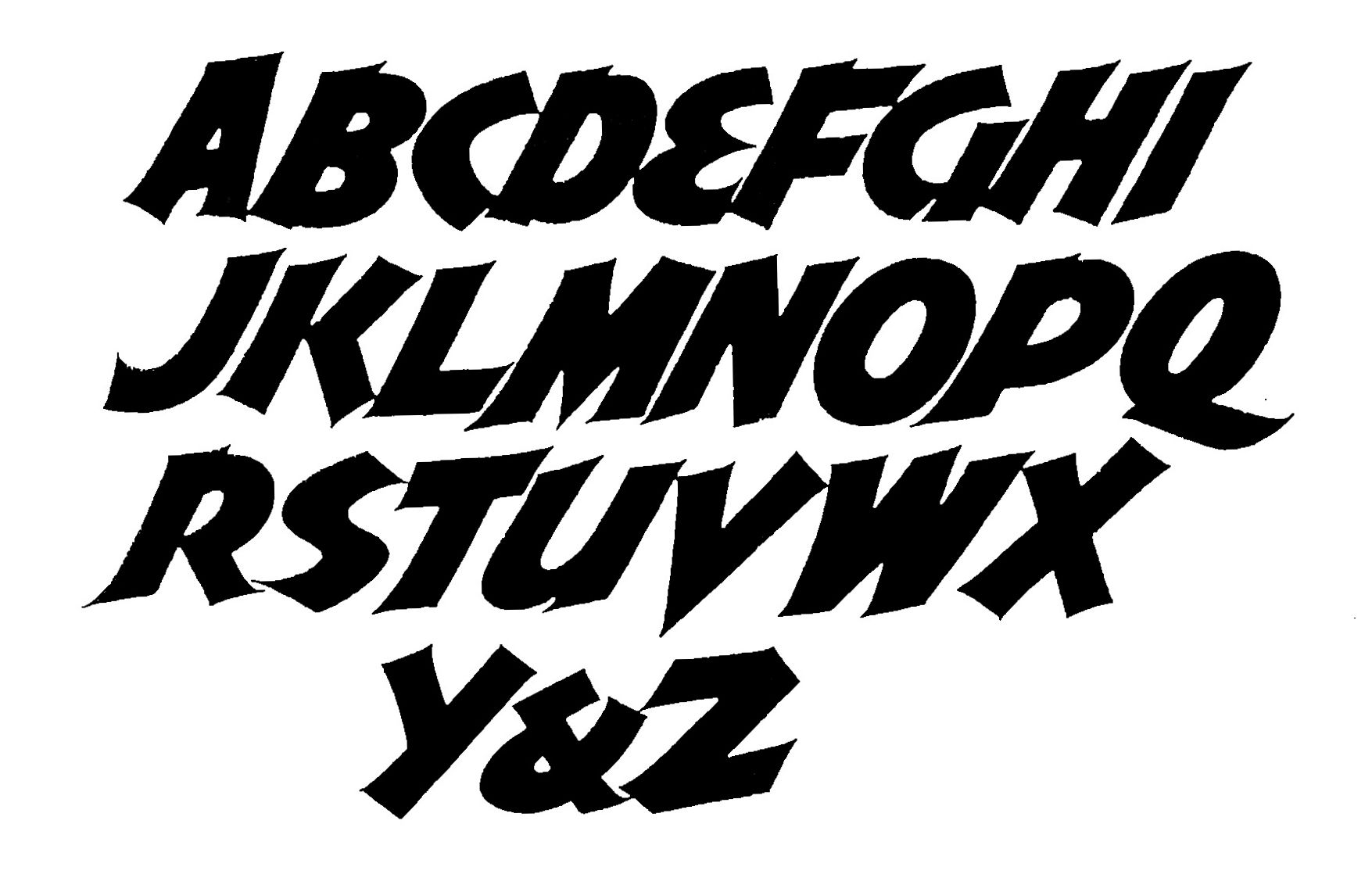 One of the great honours of hosting the 2020 Lockdown Letterheads event was the panel painted and given to me by original Letterhead Mark Oatis.
After the event I asked Mark about the development of the piece, and his sources of inspiration. This led to a discussion of Alf R. Becker's work for Signs of the Times magazine creating 320 unique alphabets over a period of 27 years. Here I share Mark's work, and some of the Becker story that sits behind it.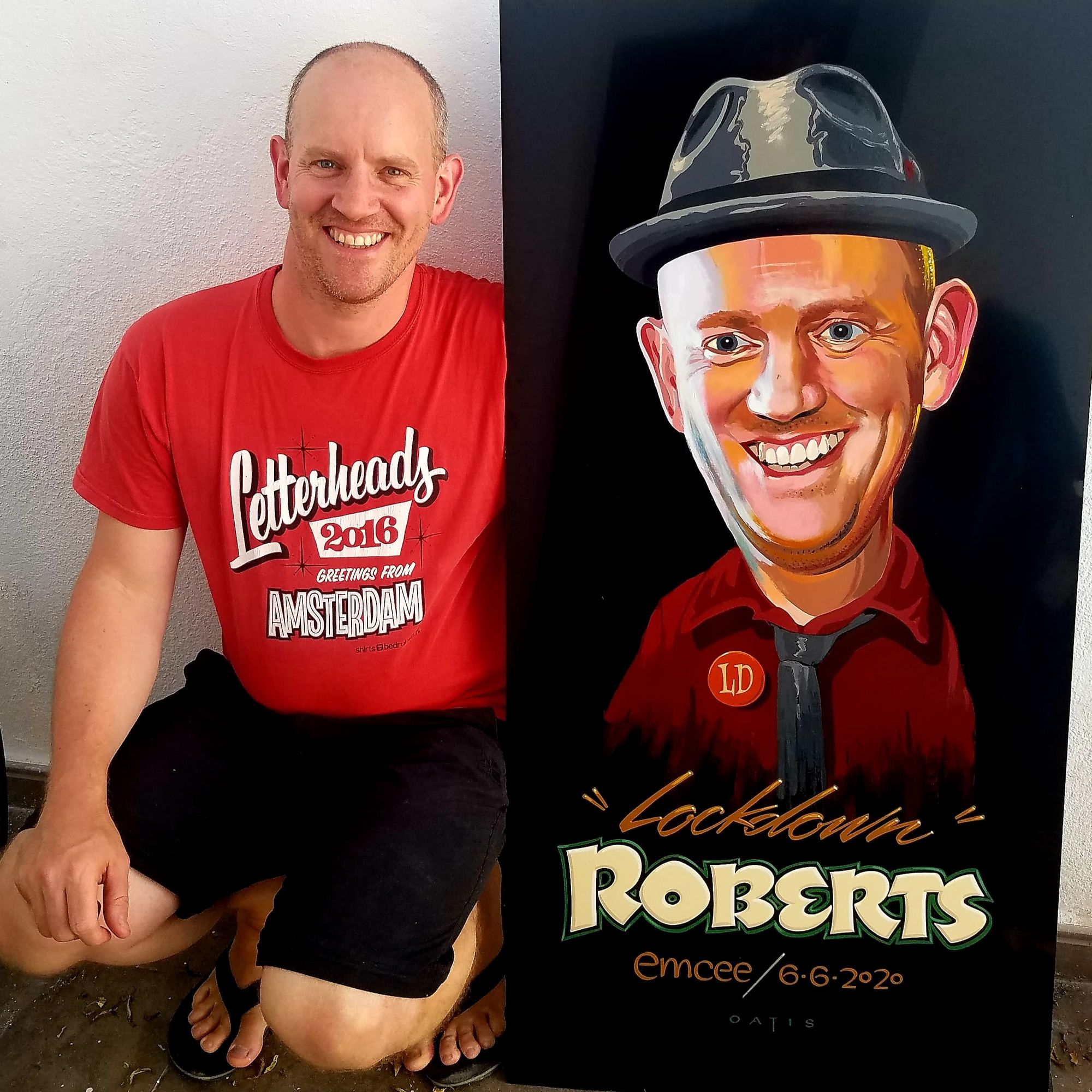 Conceptual Thinking
Mark was mulling over ideas for his panel, and thought that something related to the 45th anniversary of the Letterheads movement could work. This got him thinking about 45rpm records and the sort of person that might play them. The 24-hour nature of the online Letterheads event then brought this all together in the form of "Lockdown" Roberts, a late-night DJ and "emcee".
Painting the Portrait
I was initially amazed that Mark had been able to produce such a good likeness after only meeting him a couple of times at Letterheads 40 in Cincinnati and the London Calling meet in 2018. Little did I know that he'd been doing his research and found these two photographs from the launch of Tom Koch's Ghostletters Vienna book.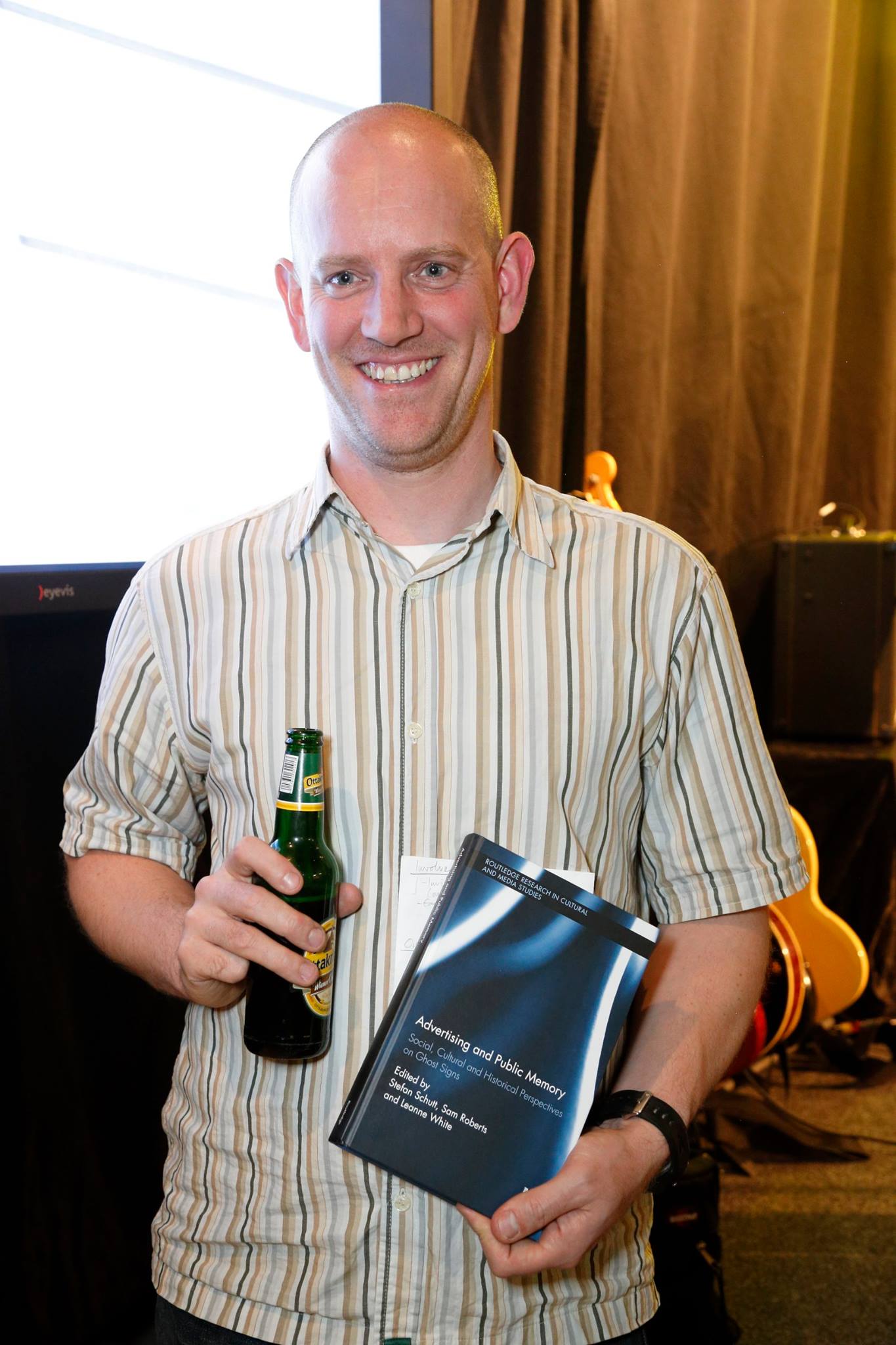 Mark's study of the images resulted in some of the features on the final portrait, as he told me:
"The neon sign at your left is the source of the hot yellow glow on the shadow side, and daylight from the window accounts for the hard highlights on your right."
The porkpie hat was Mark's own addition, in keeping with the DJ/MC persona: I should probably buy one now. I'm also working on the double chin!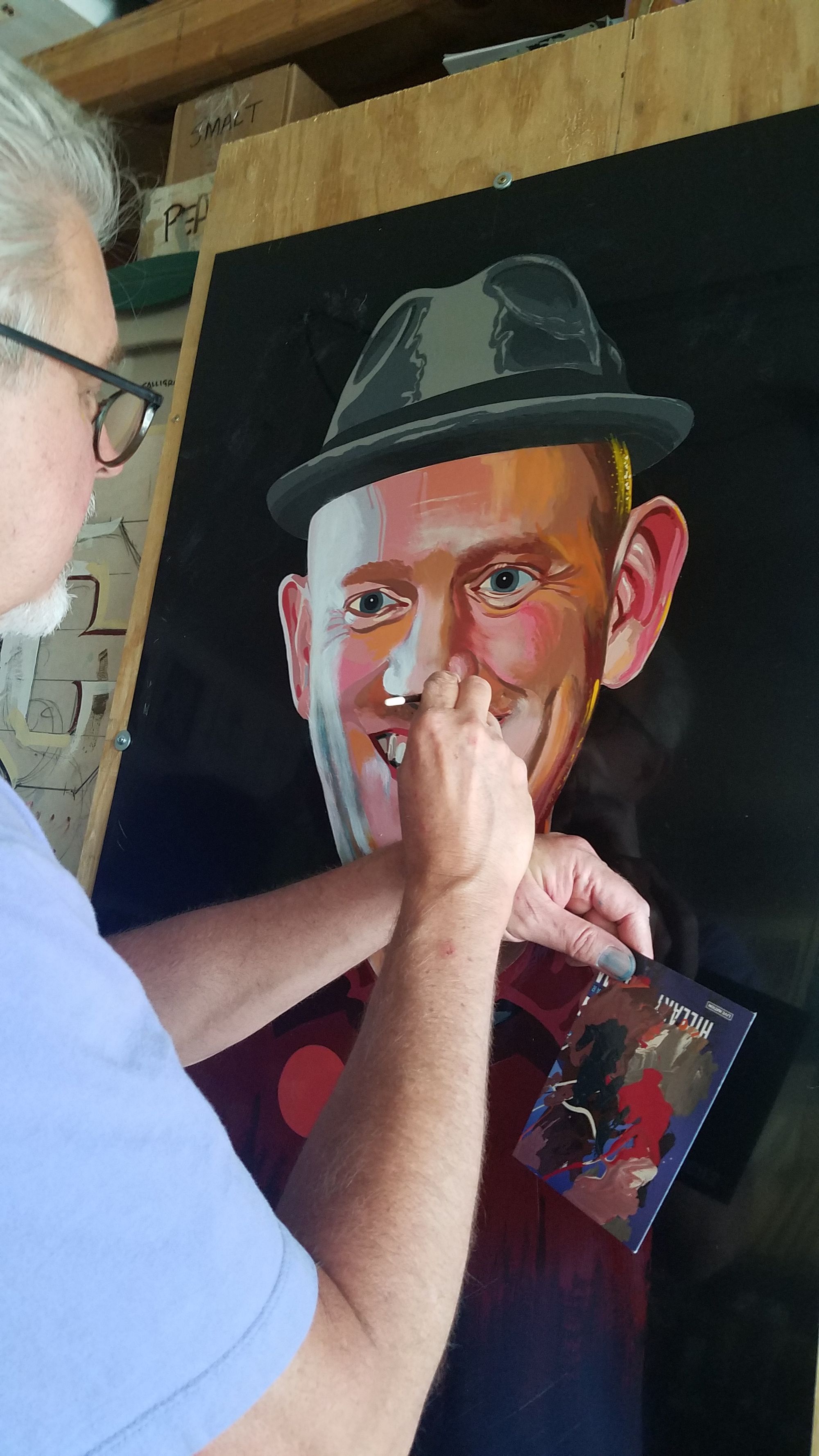 The portrait reminded me of the busts in the game of Cluedo but these weren't a source of inspiration despite the game being a favourite in the Oatis house.
Enter Alf R. Becker
Alf R. Becker was a sign painter working out of St Louis, Illinois during the 1930s and 1940s. In 1932, Signs of the Times editor E. Thomas Kelly commissioned him to produce an original alphabet for each issue of the monthly publication. The deal was initially for a couple of years, but its popularity resulted in the feature running to 320 alphabets over 27 years. It was only Becker's failing health, and eventual death in 1959, that brought this run to an end.