Better Letters Circus' Northeast Tour
After Letterheads 40 at the American Sign Museum, Better Letters head East on the original circus tour.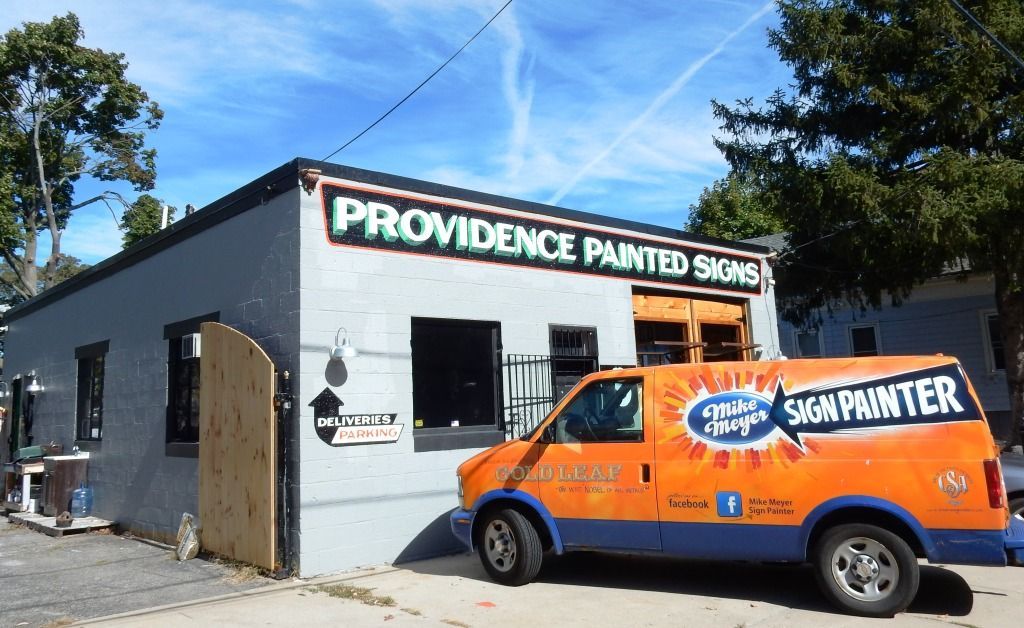 We've just finished the tour, taking our hand-lettering workshops to four American cities in three weeks. It all kicked off in Cincinnati with the Letterheads 40th anniversary meet, with Philadelphia, New York and Providence also hosting workshops. There were stops along the way in Pittsburgh and Boston, and plenty of time on the road in the Northeastern states of the USA. Labeled the Better Letters Circus for the non-stop fun and lettering it promised, here is a collection of photos with captions to show how it lived up to its billing.
Massive thanks to everyone that made it possible, and such an unforgettable experience. In no particular order (please tell me if I've forgotten anyone!): All the participants that signed up and got their brushes wet; Mike & Ayleen Meyer; Tim Meyer; David Kynaston; Cheryl McLean; American Sign Museum; Gibbs Connors; Colossal Media; Providence Painted Signs; All the Letterheads 40 organisers; Naomi Lipsky; Society of Gilders; A.S. Handover; W&B Gold Leaf; Franklin Trailers; Overall Murals; Van Zee Sign Co; Jeff Lang; Frank Jump; Best Dressed Signs; Pre-Vinylite Society; Providence Journal; Amsterdam Sign Painters; Caetano Calomino; Herb Lubalin Study Centre; Cooper Union; Paul Shaw; The Typophiles; Cam Bortz; Molly Woodward; Vernacular Typography; Scott Menke; Pronk Festival; And everyone that signed my copy of the Sign Painters book, and Gilly and Nika who held the fort back home while I was on the road.