The Pre-Vinylettes' Suffragette Centennial
The Pre-Vinylettes' Suffragette Centennial sign painting show marks 100 years of American women voting.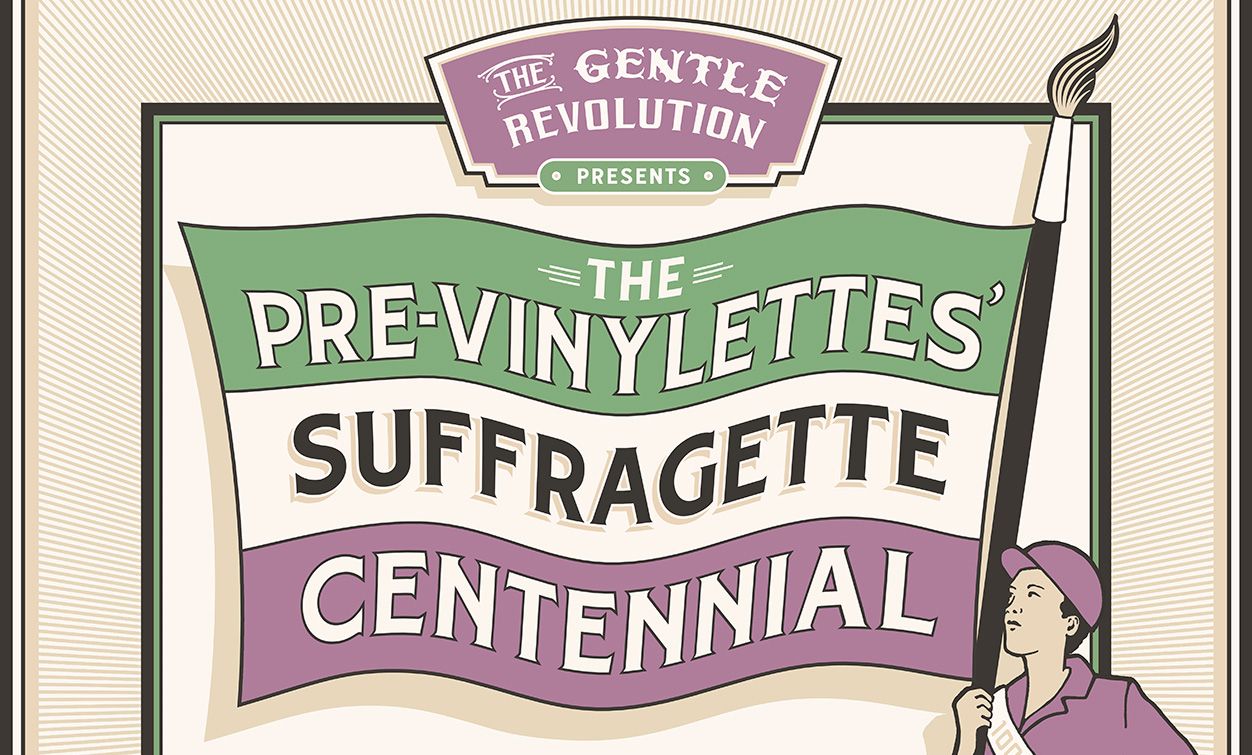 The Pre-Vinylettes are back, this time on the West Coast, for their second group show.
Presented by The Gentle Revolution, The Pre-Vinylettes' Suffragette Centennial celebrates the passing of 100 years since women got the vote in the USA. Dozens of hand-painted signs from women around the world feature, exploring "political topics, topics of women's, trans', and post-binary empowerment, and themes of positive change for the world". These have added poignancy in this, an election year.
The show is curated by Shelby Rodeffer, Meredith Kasabian, and Remedios Rapoport, and was originally inspired by Remedios' 'Gentle Revolution Mobile', a "kinetic sign sculpture" from the 2017 show in Chicago.
In their curatorial statement, the team recognise "how far women and nonmen have come in the last century and how far we have yet to go", also stating that the show,
"is intended as both a celebration and a critique of the Nineteenth Amendment to the United States Constitution, which granted American women the right to vote in 1920. While this feminist achievement is universally lauded as a success, many of the Pre-Vinylette artists use this occasion to address the marginalization and suppression of suffrage that continues to this day for many women of color in America."
The show ran from Saturday September 26th to Sunday October 25th 2020 at the Ford Gallery in Portland, OR and
a virtual visitor simulator
remains available. The 64-page exhibition catalogue with an essay by co-curator Meredith Kasabian can be purchased via
Big Cartel
.
PS. British Suffragette Sylvia Pankhurst also turned her hand to signwriting, and is one of our 'Celebrity' Signwriters.