The 'Brush Master' of Indianapolis
New Half Letter Press book profiling work of Indianapolis sign painter Jasper Travis, aka Brush Master.
Jasper Travis, aka Mississippi, aka Brush Master is a prolific Indianapolis sign painter whose long career has seen him stamp his signature across huge swathes of the city. After gaining recognition through the documentary photography of Kyle Long, Mississippi's work is now celebrated in a 48-page book/zine edited by Stuart Hyatt and published on Risograph by Chicago's Half Letter Press.
Read on for a look inside the book which is available to buy here in the BLAG shop.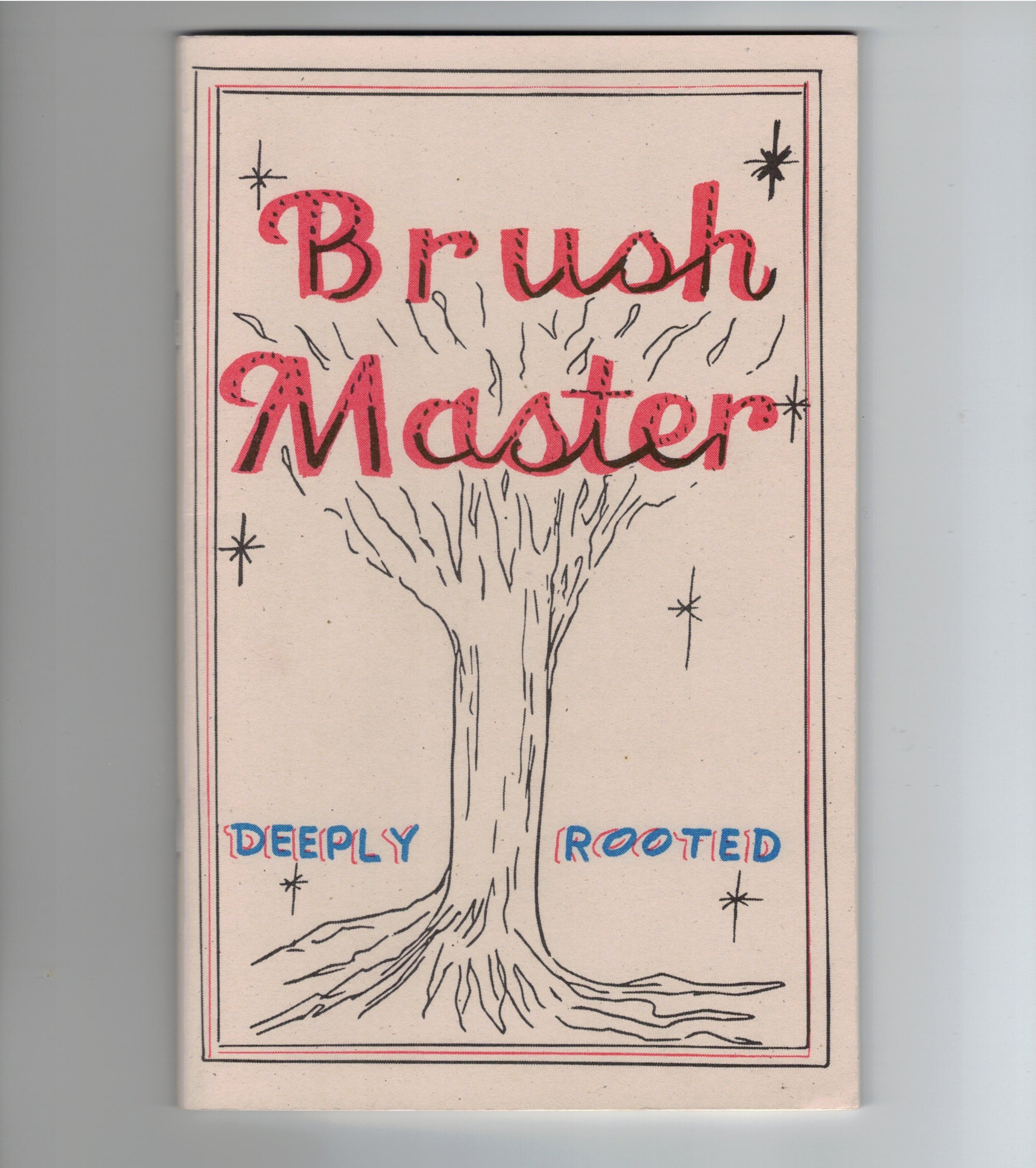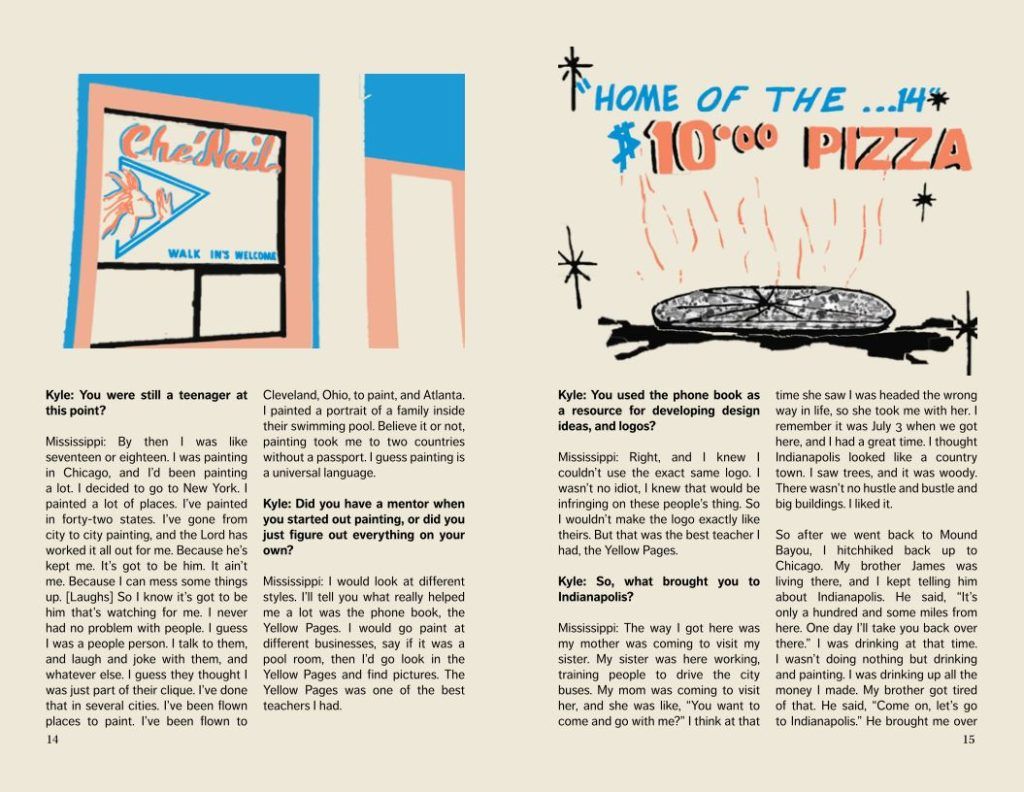 The book features a number of written pieces, alongside graphic interpretations of Mississippi's work. I was invited to contribute a short article, the title of which references Nick Barber's memorable line in Sign Painters. It can be downloaded below.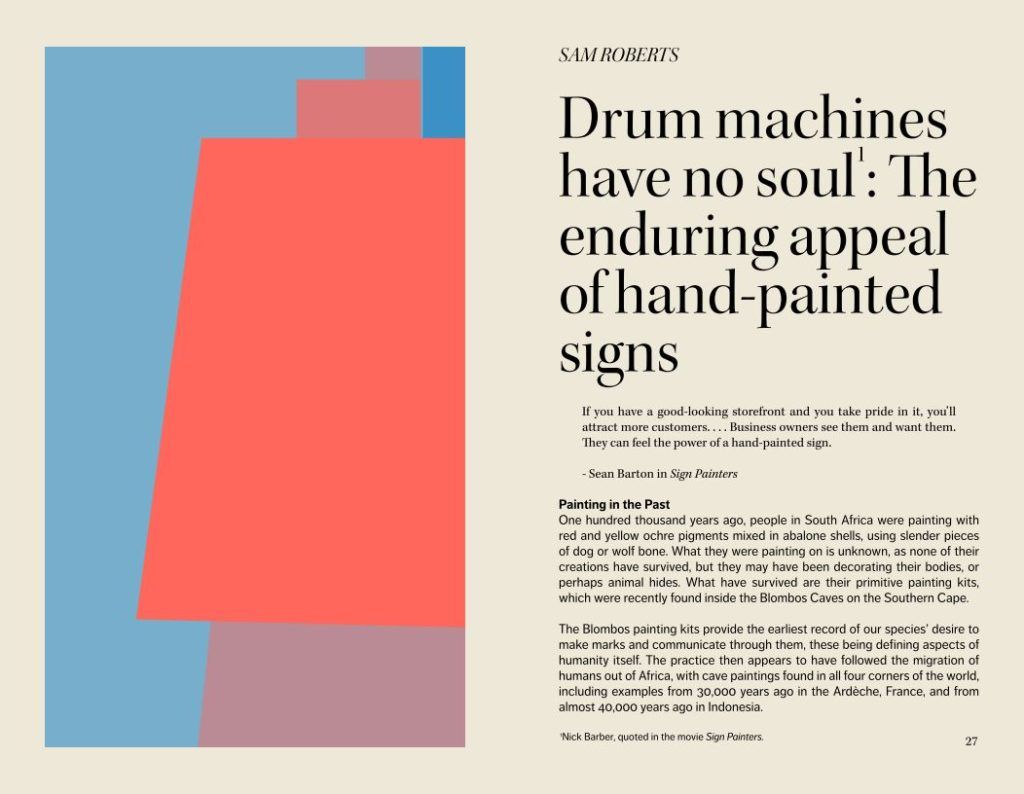 Other contributions include an interview with Mississippi, Kyle Long's personal story of discovery, an original work by poet and artist Douglas Kearney, and poetic responses to Mississippi's work from Tatjana Rebelle.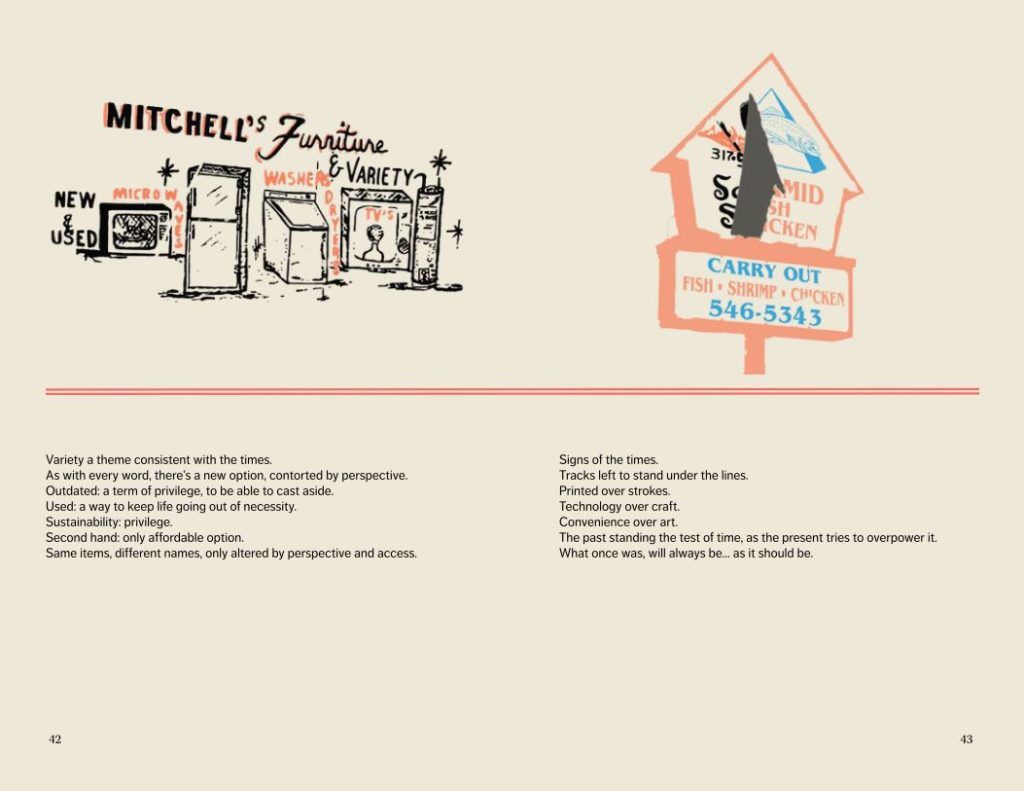 The book can be purchased in the BLAG shop, or directly from Half Letter Press.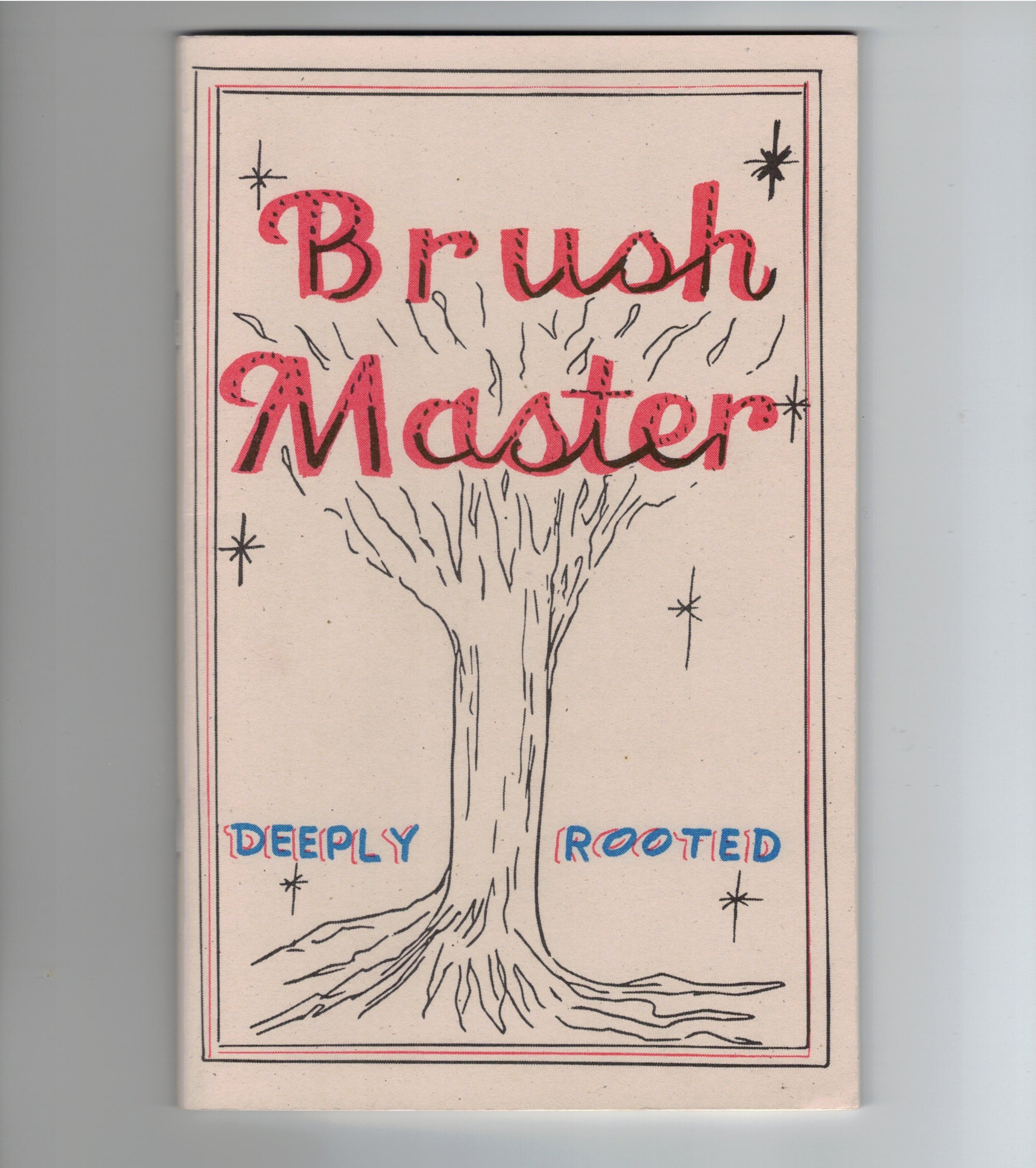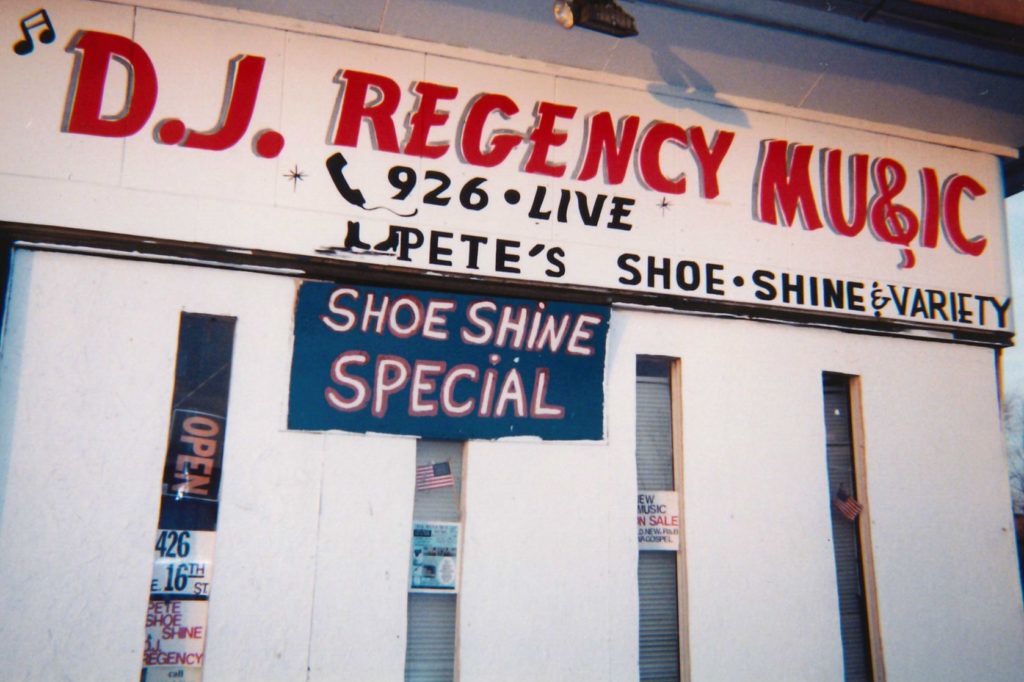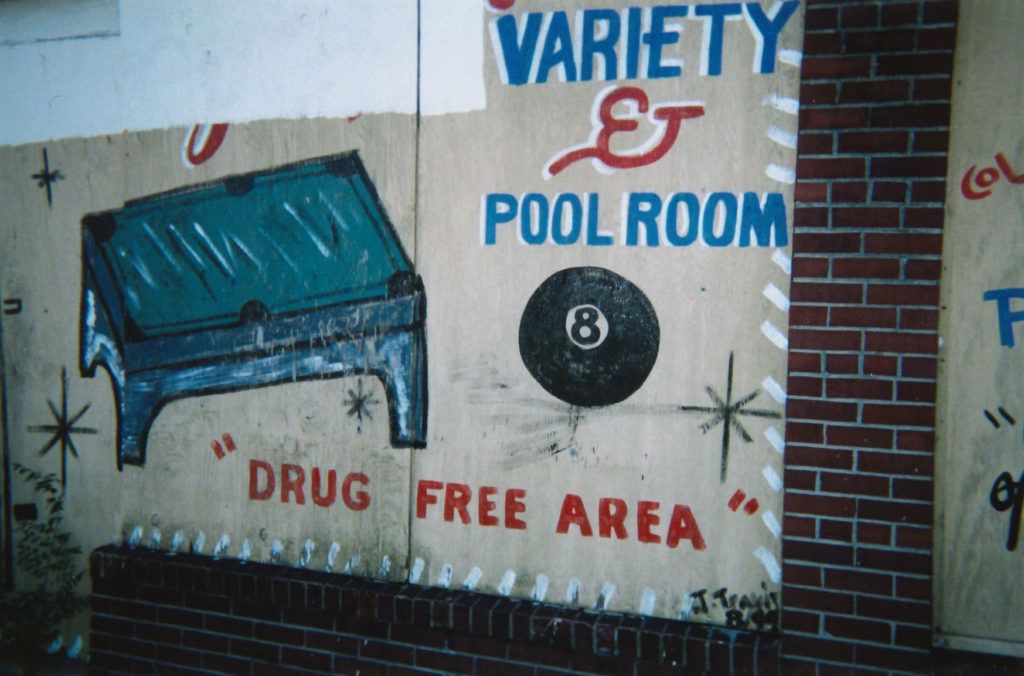 More Books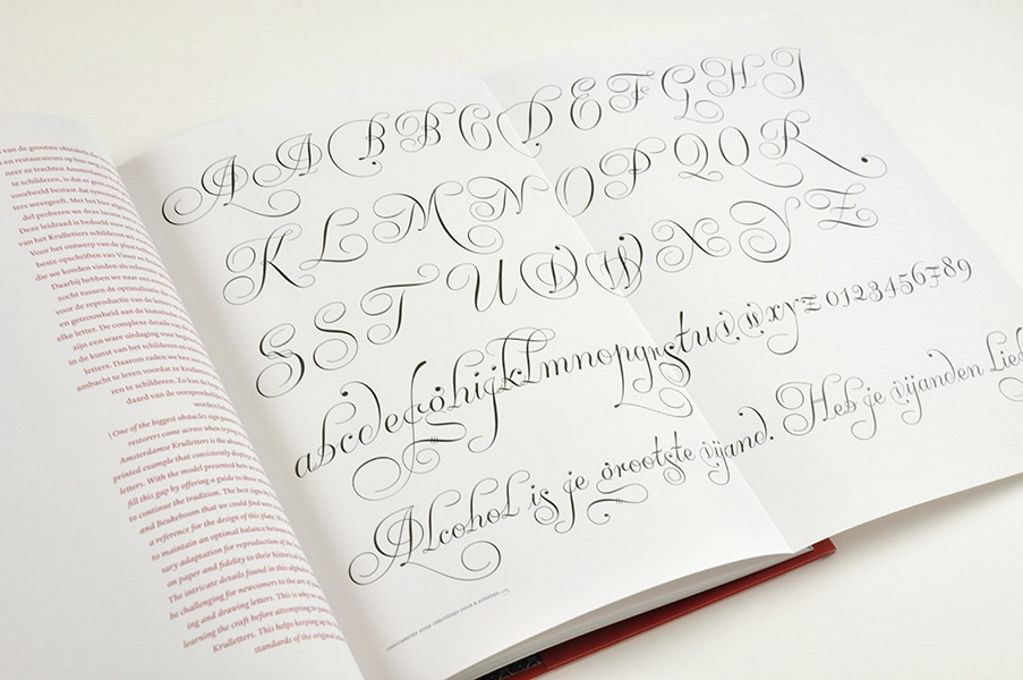 More Sign Folk