The Better Letters Glowing Alphabet Peep Show
Better Letters' glow-in-the-dark painted alphabet inside a peep show cabinet for London Design Festival.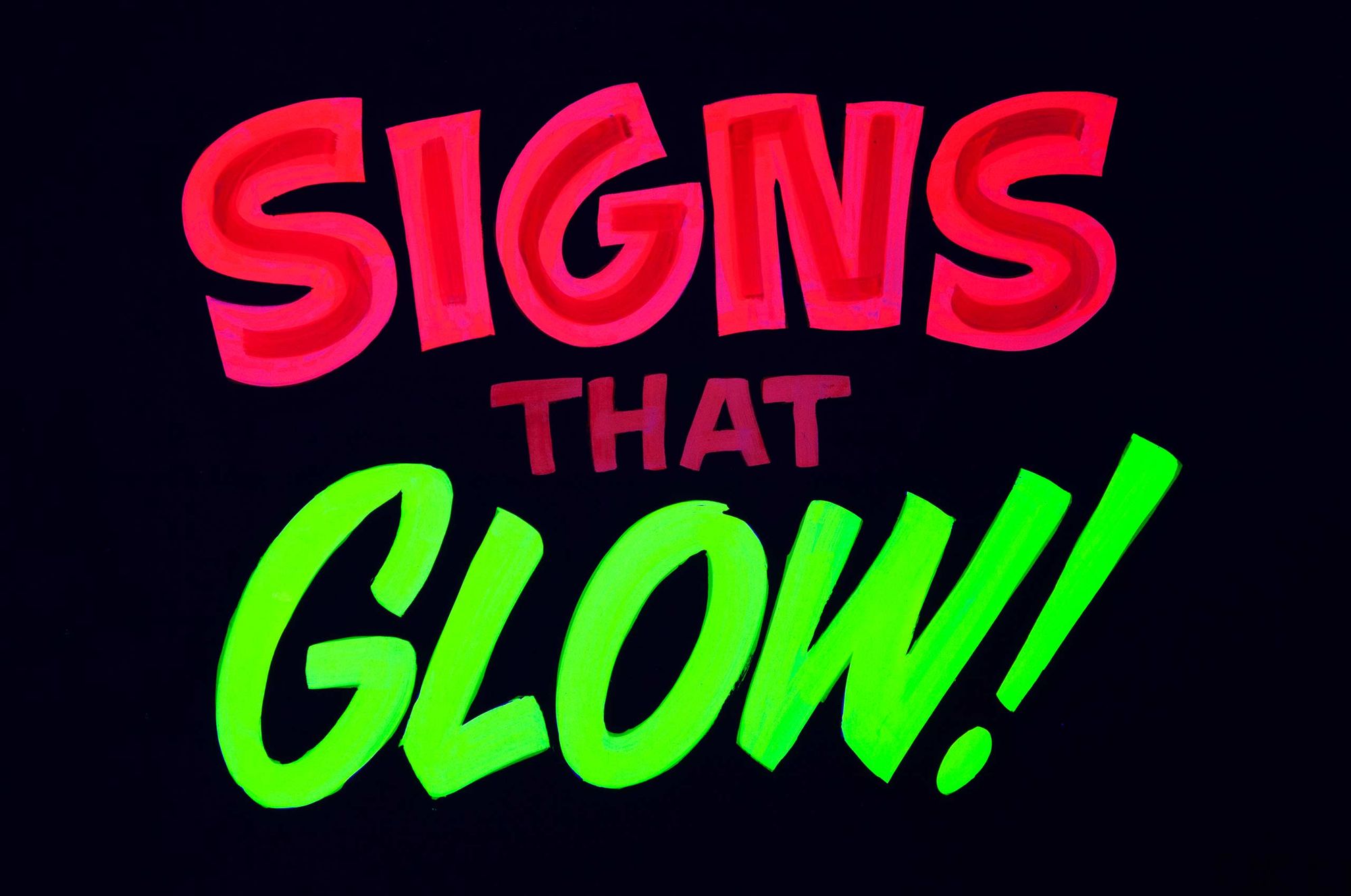 The Better Letters Glowing Alphabet Peep Show started as an idea for a glow-in-the-dark exhibition room, and evolved into a modern curiosity cabinet installation that debuted at the 2017 London Design Festival.
After much experimentation, and testing of new materials and processes (see work-in-progress photos below), the peep show since been installed at Hilton Bankside in London, the Manchester Design Festival, G . F Smith, Craft London and London Letterheads.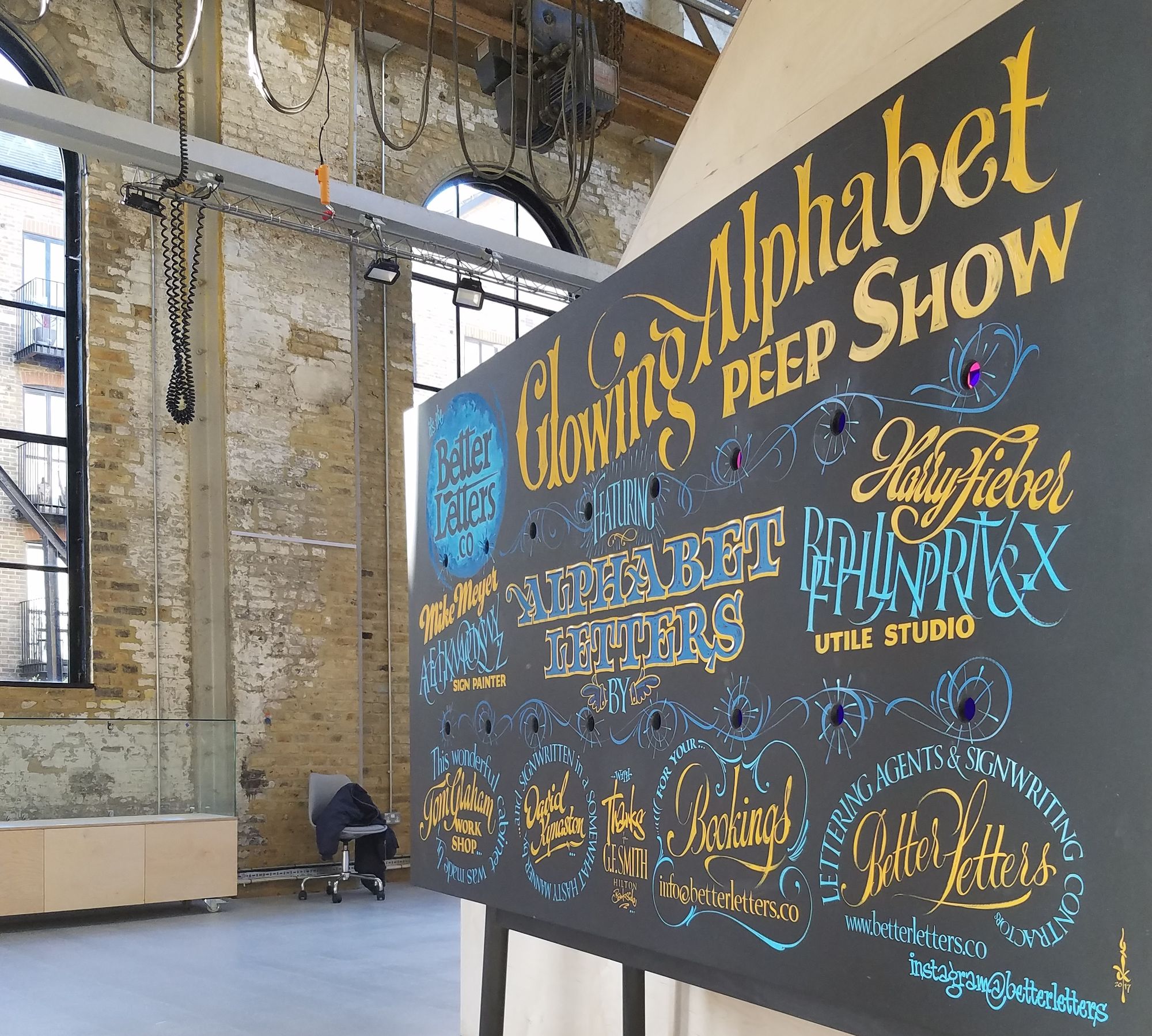 Here are 16 of the final 27 pieces inside the peep show. These have been selected to create a little word search which credits those that were pivotal in bringing the peep show together.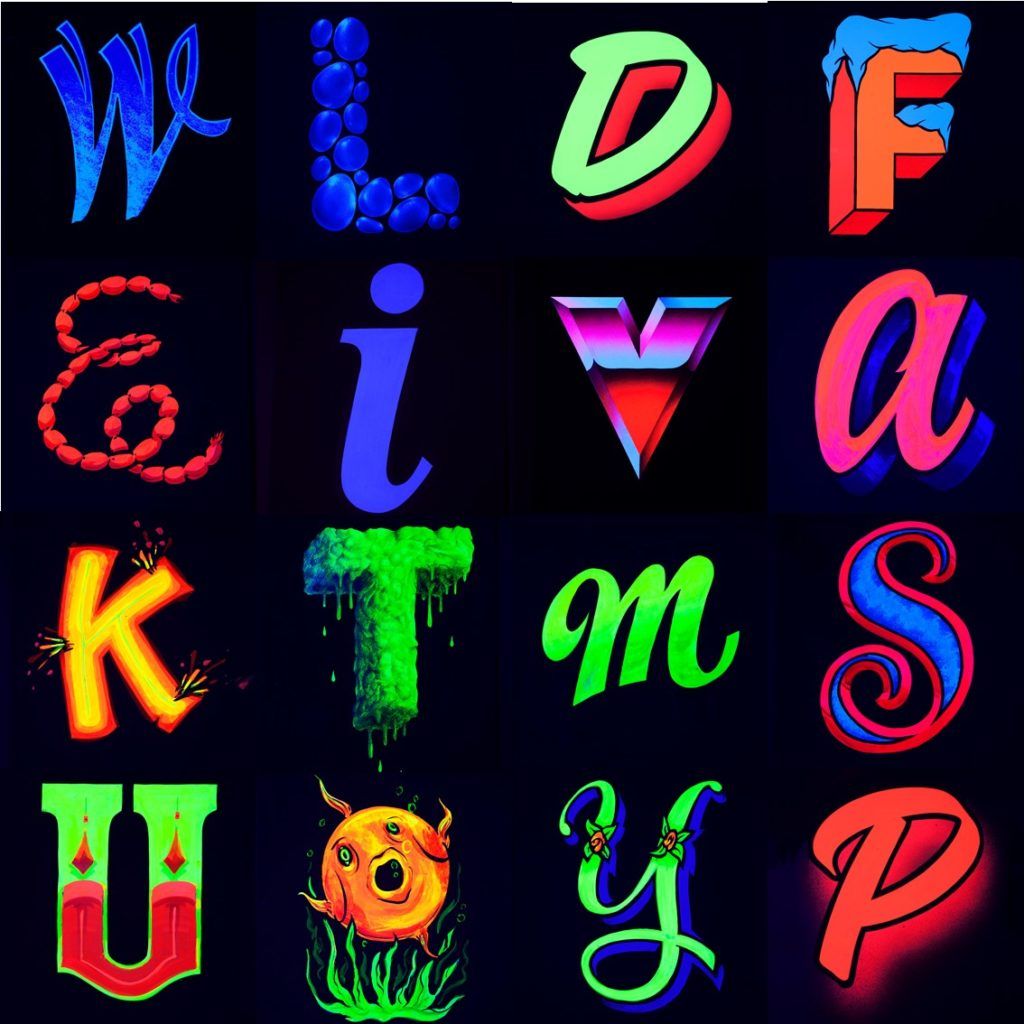 Words to find (move around the grid in any direction, including using the same letter twice).
Mike (Meyer, letters A, C, E, G, I, K, M, O, Q, S, U, W, Y, Z)
Utile (Studio, letters B, D, F, H, J, L, N, P, R, T, V, X, &)
David (Kynaston, exterior signwriting)
Tom (Graham Workshop, cabinet making)
Sam (Roberts, producer)
LDF (London Design Festival)
And, just for fun: View; Lit; Smut; Spy
Finally, here are some research & development/work-in-progress photos documenting the path to the final installation. We worked with a variety of materials to produce the works inside the cabinet, including Plike paper from G .F Smith, 1 Shot poster paint, Coo-var Glocote and Montana aerosols. The cabinet was made of Valchromat and lettered in 1 Shot enamel.