The Inspiring World of Vintage French Reference Alphabets
Bruno Durand guides his practise with reference to alphabets in vintage French sign painting books.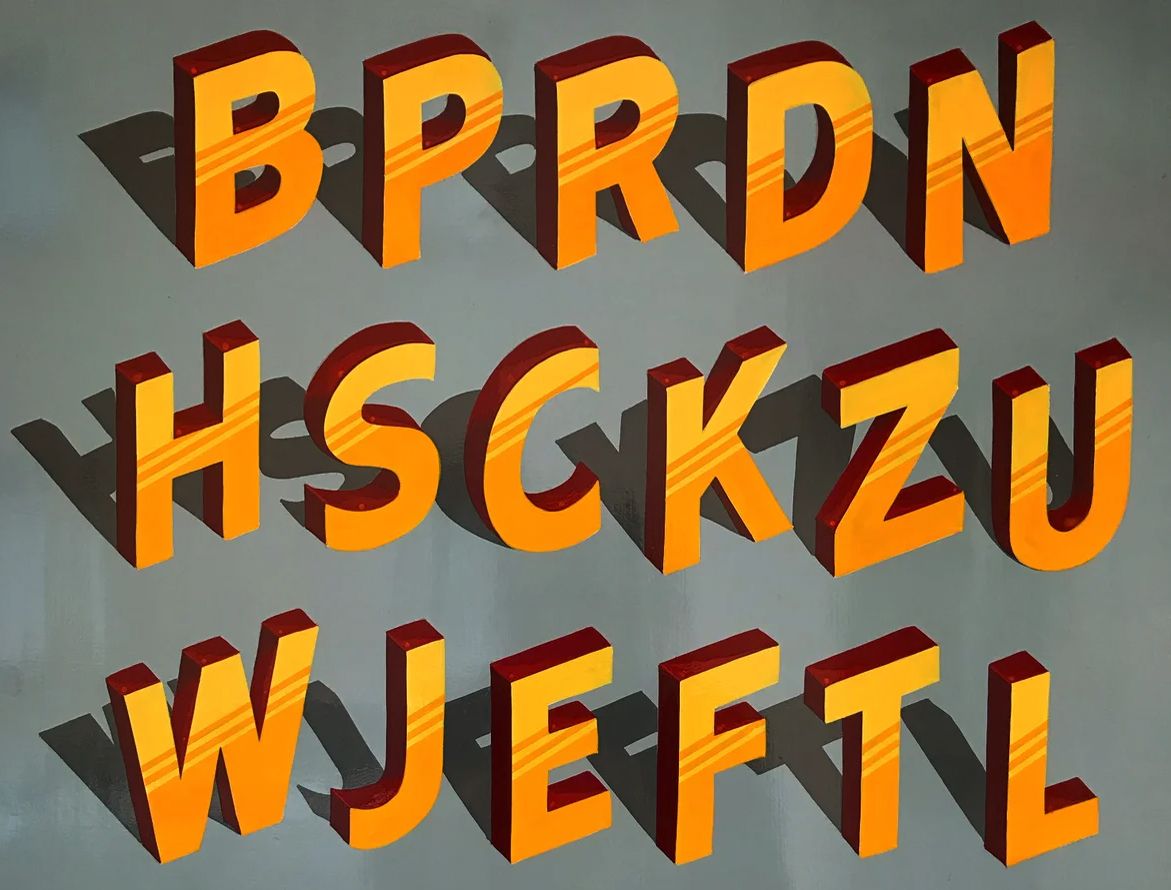 In the days of widespread apprenticeships, trainee sign painters would spend time double coating, and otherwise copying the work of their seniors. This allowed the experienced painters to 'only do what only you can do', and gave the apprentices plenty of practise following their strokes.
Given that we learn everything from language to behaviour by copying, it's no surprise that it's a time-honoured learning method in the sign painting trade. (Stan Wilkinson briefly mentions it in his biopic.)
I was recently in contact with Bruno Durand, a graphic designer from Toulouse, France, who has been putting this idea into practice for his own personal development. He's been into sign painting for about seven years, with this and lettering now making up the majority of his work. Although he was initially inspired by videos on YouTube, his painting history goes back to his father who was a decorator, expert in graining and marbling.
"I could spend hours sitting and looking at him work—and smelling turps, a smell that I've always loved... I never intended to play with brushes myself, but when I decided it would be a good investment to go back to proper drawing and lettering, he gave me his lettering brushes and that's when I became obsessed with it."