Vintage Sign Painter Kits at the American Sign Museum
Sign painter kits on show at the American Sign Museum, including a new late-19th century acquisition.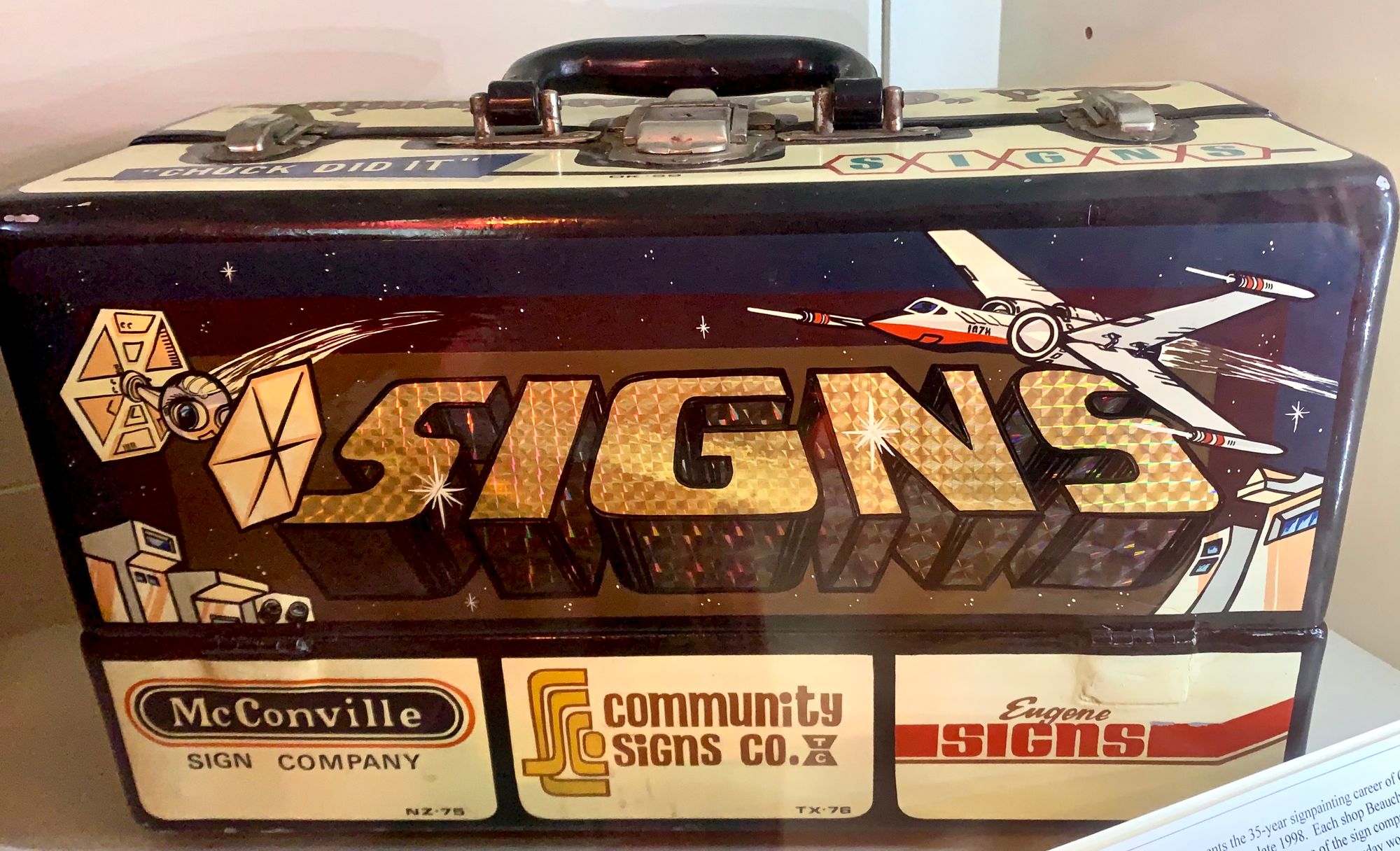 Tod Swormstedt has added two sign painter kits to the existing collection at the incredible American Sign Museum in Cincinnati. (Some of these have previously featured.) Here is Tod's report from the show where he got them, and a look at some others from the museum.
Tod at the Indy Ad Show
For almost 50 years, the Indy (Indianapolis) Ad Show has been one of the premier shows for antique advertising. In the last five years, there has been, shall we say, competition for the claim of being THE Indy show, but I have generally attended all of them, and stayed out of 'the politics'.
I did attend the most recent Lebanon, IN show and acquired a number of new pieces for the Museum's collection spanning from the late 1800s through the 1960s.
The oldest piece was an exquisitely lettered sign kit for Central Advertiseing Sign Co.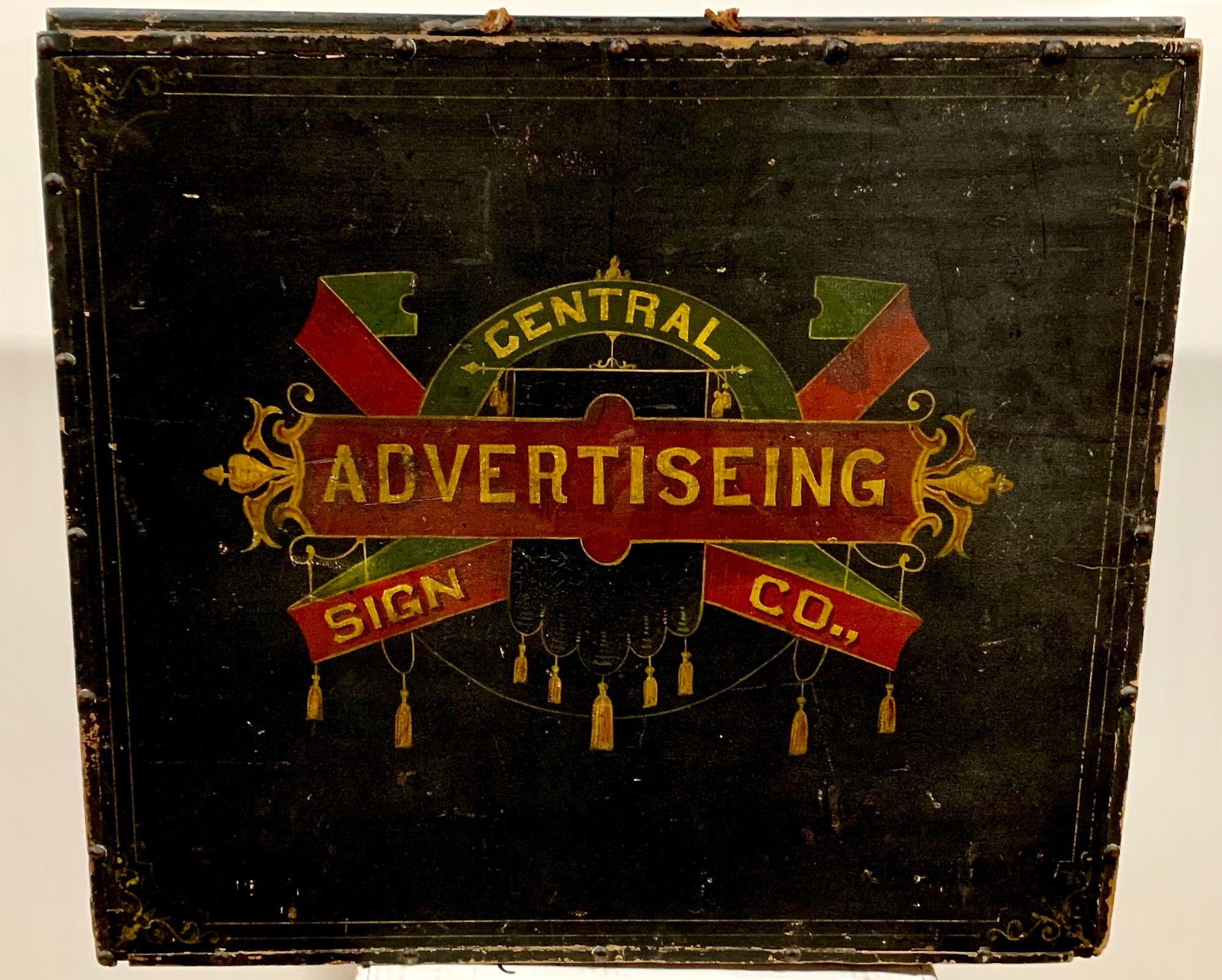 'Advertiseing' may look like it has been misspelled, as it is not usually spelled with an 'e' before the 'ing,' but one must take into account the context in which the kit was created.
Webster didn't publish the American Dictionary of the English Language until 1828, and the more standardized spelling that we see today didn't happen overnight. Inconsistent access to education in combination with different educational standards throughout the country meant that the more standardized spelling we know today took decades to become common knowledge.
Three other pieces I brought home are shown below.