Karl Blaschke: Sign Man of Munich
Book documenting (and mapping) the life and work of Munich's all-round sign man Karl Blaschke.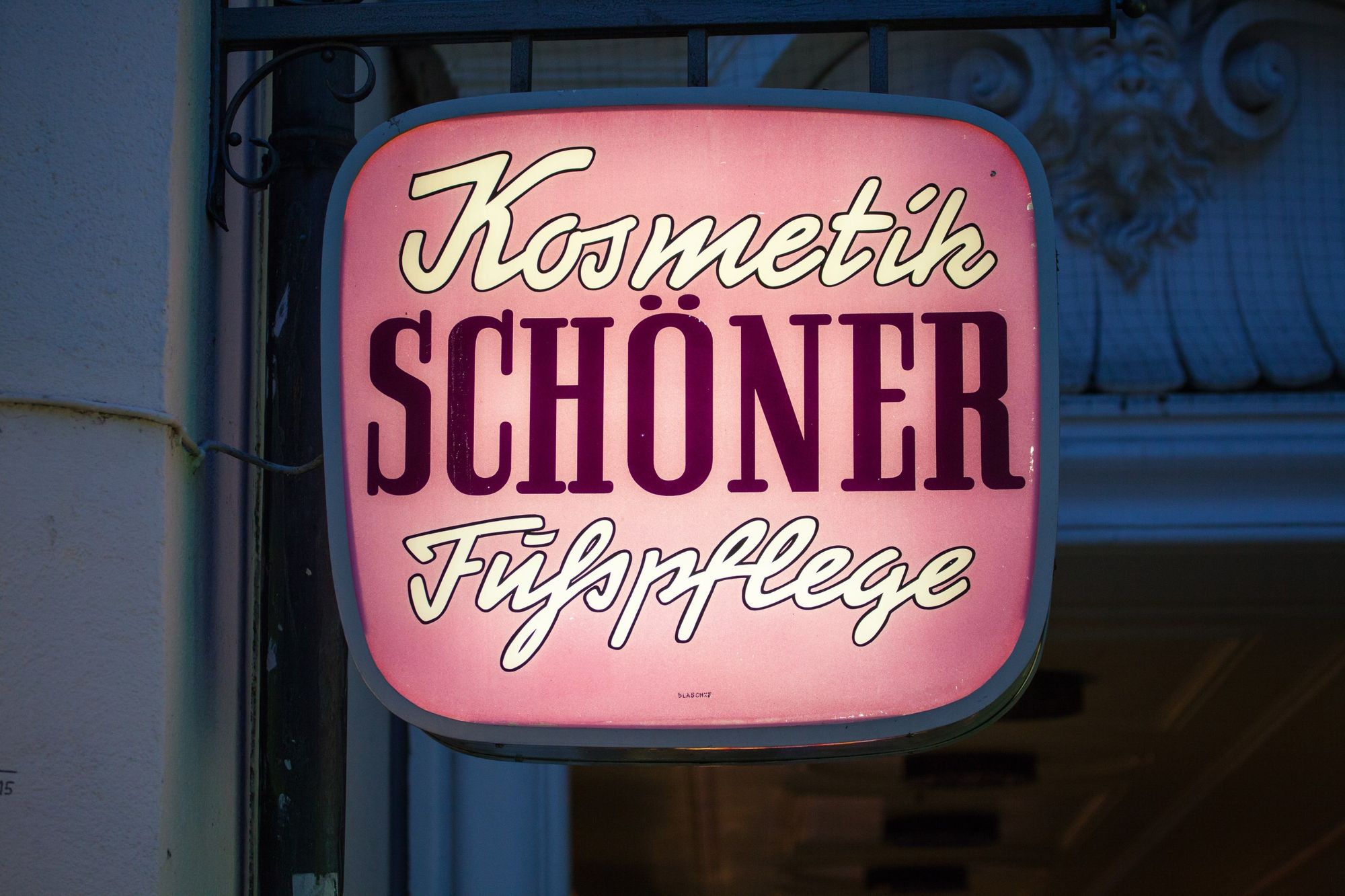 "Signwriters are entitled to their immortality just as are other artists and craftsmen" — Kevin Corrigan Kearns in 'Dublin's Vanishing Craftsmen'
Signwriting is perhaps the least documented of the lettering disciplines; its nature is ephemeral versus the relative permanence of calligraphy on important documents, or letter cutting in architecture and on headstones. Yet, despite this, there are many survivors of the signwriters' craft, sometimes anonymous, but sometimes signed. In the case of Karl Blaschke, the work of his firm in Munich was always signed, both as a mark of quality and a way of advertising his company.