Ernie Harrison and His Fearless Crew of Lincoln Painters
Under the leadership of Ernie Harrison, the Arthur B. Wright decorating firm scaled new heights.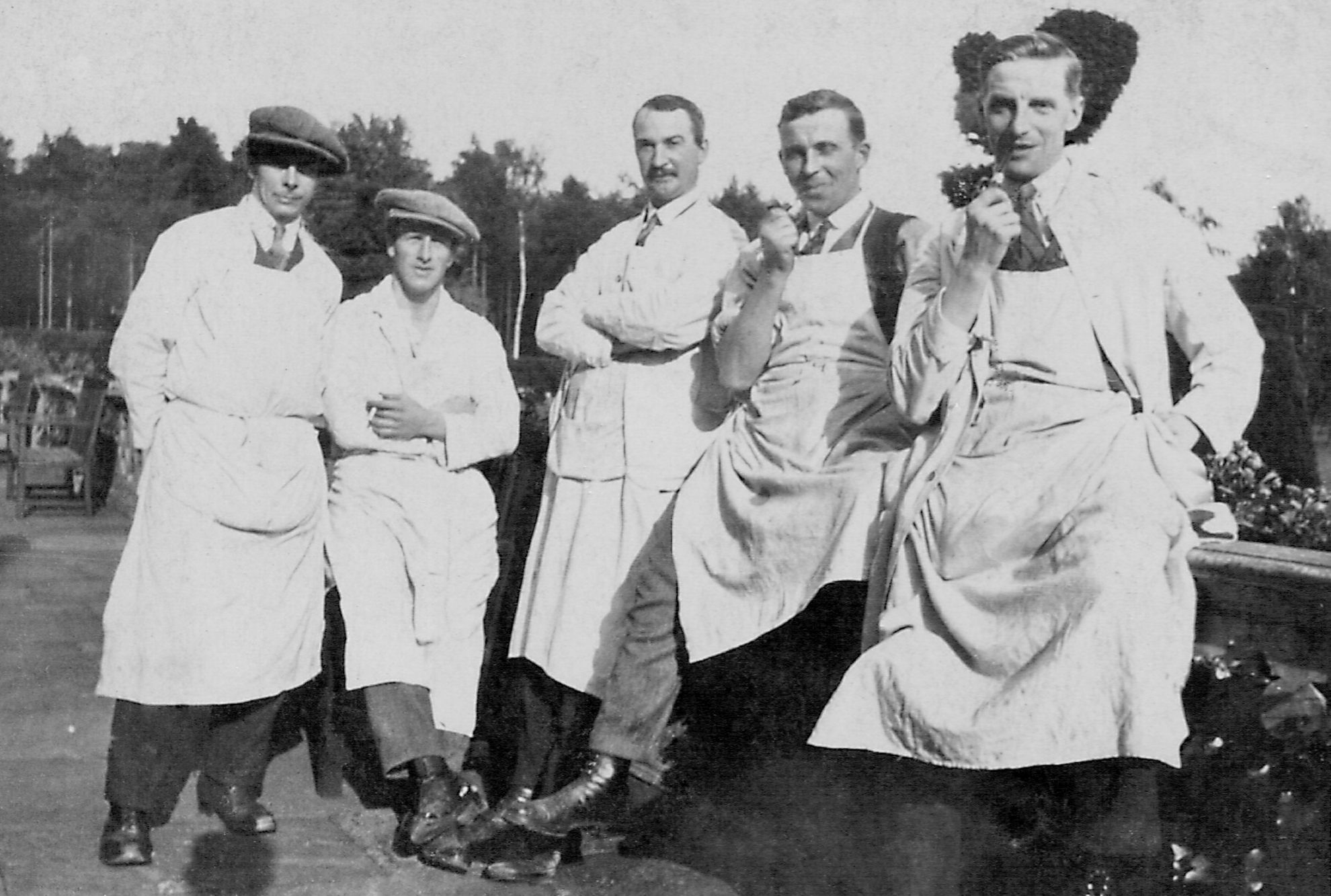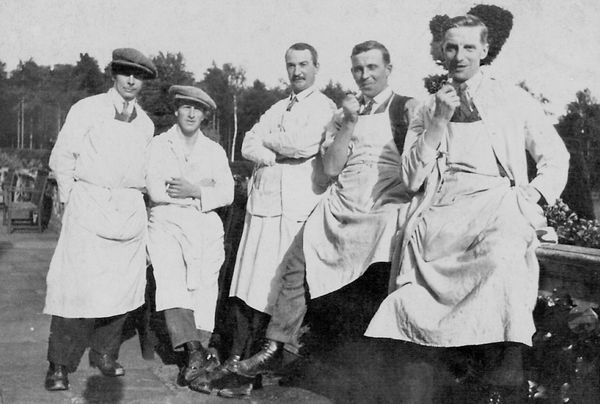 Most folks in the trade will have heard a passer-by or new acquaintance tell them that some relative of theirs was a sign painter. It's not often that they can then produce photos of that relative at work, their tools, and an account of their life on the brush. However, this is exactly what Adrian Harrison did recently, and here I'm delighted to share the story of his grandfather Ernest Edward Harrison.
Ernie's Life & Signs
Ernest (Ernie) Edward Harrison, 1893–1974, spent his entire life in Lincoln, with the exception of his service in the Somme, Northern France, during the first world war. He earned the Military Medal for bravery in 1917 and, although only a handful survived, men from his regiment continued to meet up at reunions until their deaths in the 1970s.
Before the war Ernie worked for Arthur B. Wright, one of the city's two big building firms; the other was William Wright & Sons, and Arthur and William are believed to be related. When Arthur B. Wright ceased trading in the 1920s, Ernie took over the decorating and sign painting side of the business, and retained a number of the firm's staff in his new venture.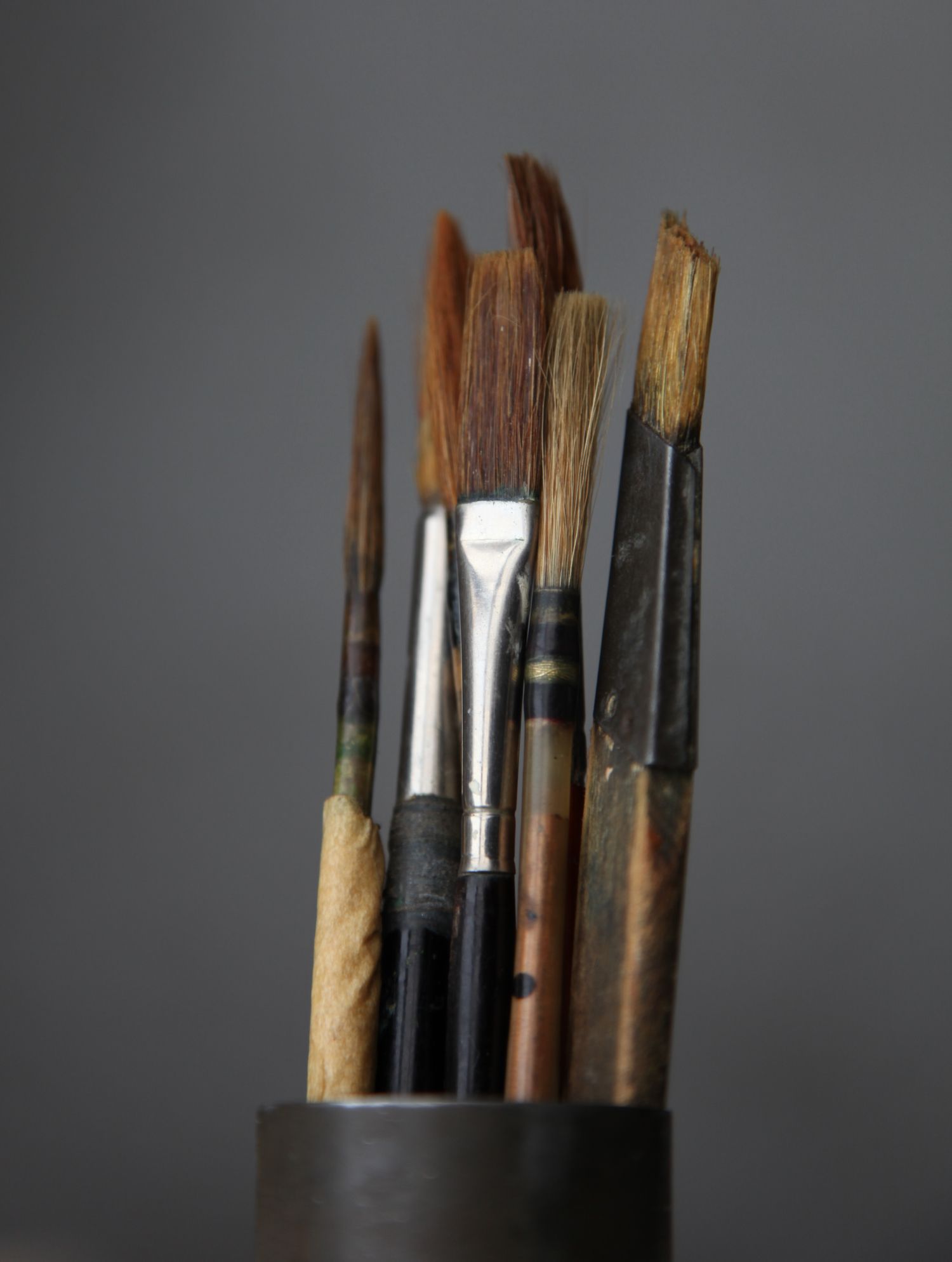 Ernie ran his business for the rest of his life, working out of a yard on Swan Street in central Lincoln, retiring in the early 1960s. The firm's work ranged from traditional decorating to sign painting, plaster restoration, and church decoration. Although little survives of their output, some of the things that Ernie worked with and collected during his career have been retained by the family.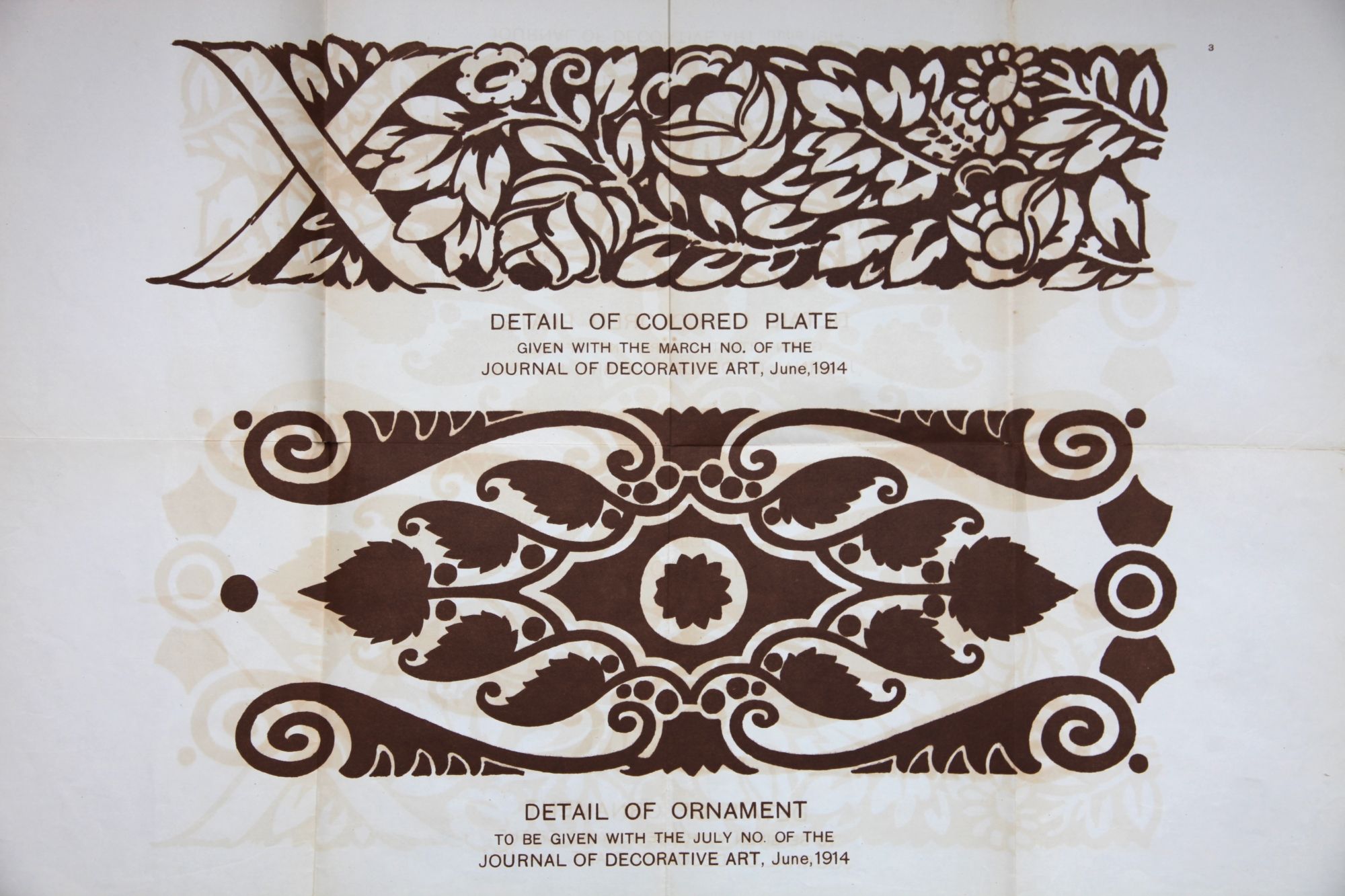 Heads for Heights
In the 1930s, Ernie and the firm were commissioned to produce lettering by Barkers & Lee Smith, an animal feed manufacturer. The logotype, with echoes of the Spratt's 'calligrams', was to be painted over an older sign, visible in faded form, that read "Lincoln Cake Mill". Lincoln Cake was a cattle feed cake, and one of Barkers' best selling products. The location was a protruding canopy which facilitated the loading of raw materials and finished products between the mills and boats on the River Witham below.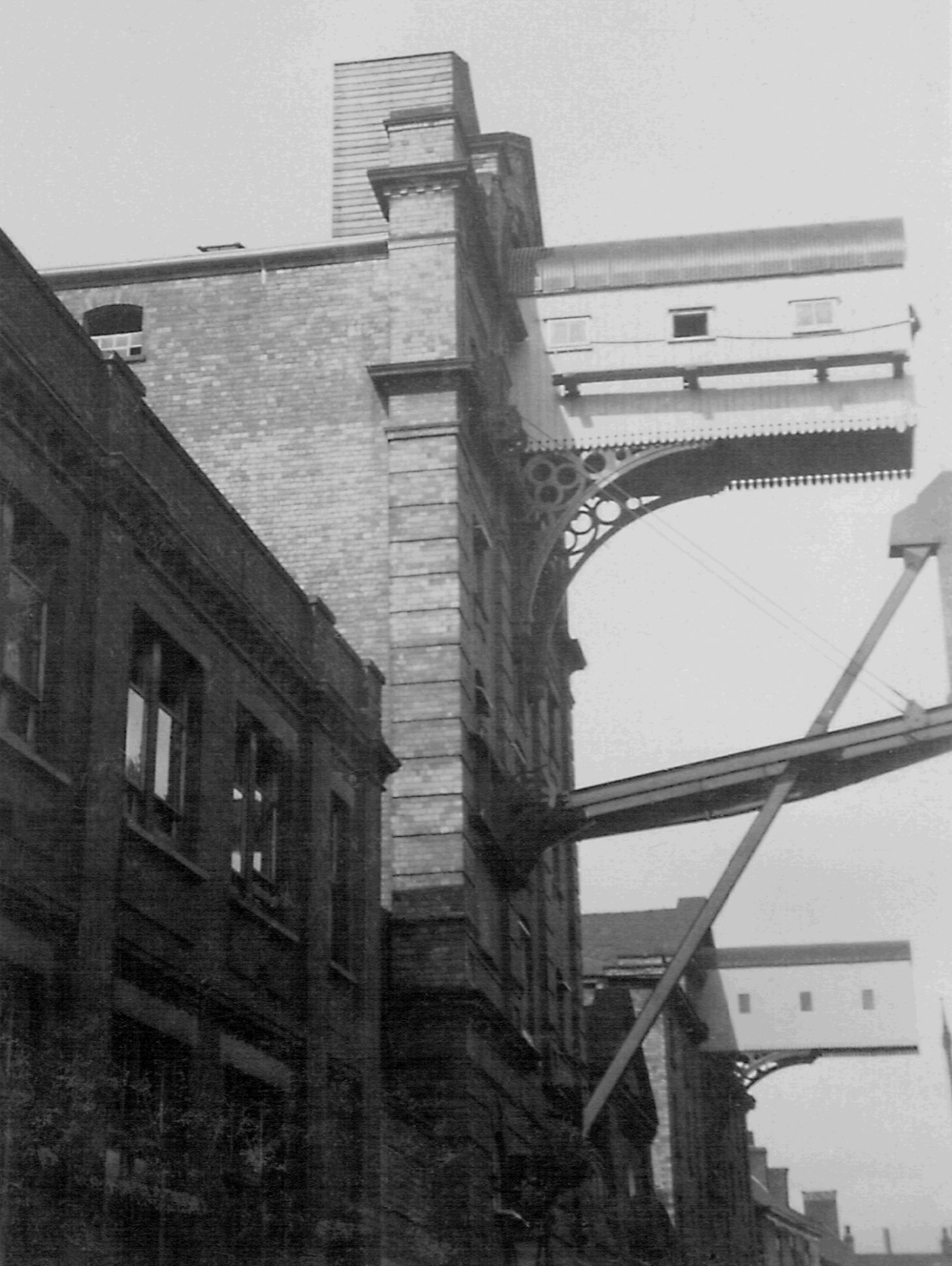 These extremely high cantilever structures were made of wood and sat on a cast iron frame. For the exterior painting work, a walkway was built using wooden supports that extended out of the canopy side, with scaffolding planks lashed onto these. Access was through small access doors, which can be seen opened in the photos below and, for 'safety', a hand rope was attached to the exterior of the canopy. With their get-up, and no apparent tethering for them or their tools, the painters could just as well be working at ground level.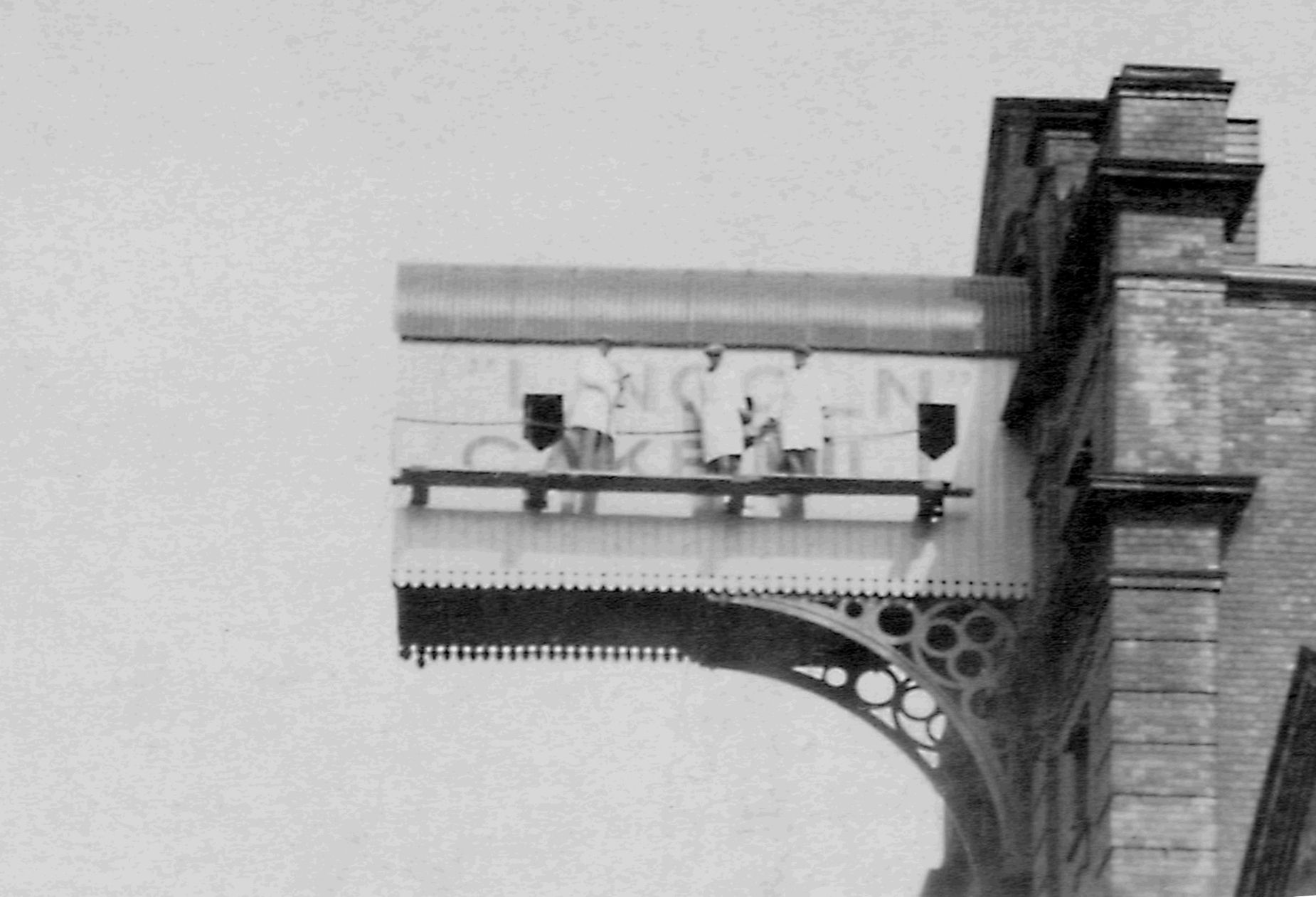 A Graphic Legacy
Ernie's son Ken (Adrian's dad) went on to work for the Rustons engineering firm whose premises were adjacent to and behind the Barkers building. Although he didn't follow in his father's footsteps, he was an accomplished decorator and continued to use Ernie's tools and materials (paste table, ladders, brushes etc) for work on the family home.
Both Adrian and his brother Pete then attended Lincoln College of Art & Design. Adrian took his talents to London where he pursued a career as a broadcast Graphic Designer, while Pete brought the sign trade back into the family by setting up Venture Signs. This sign design, manufacturing and installation business is still operating in Lincoln today.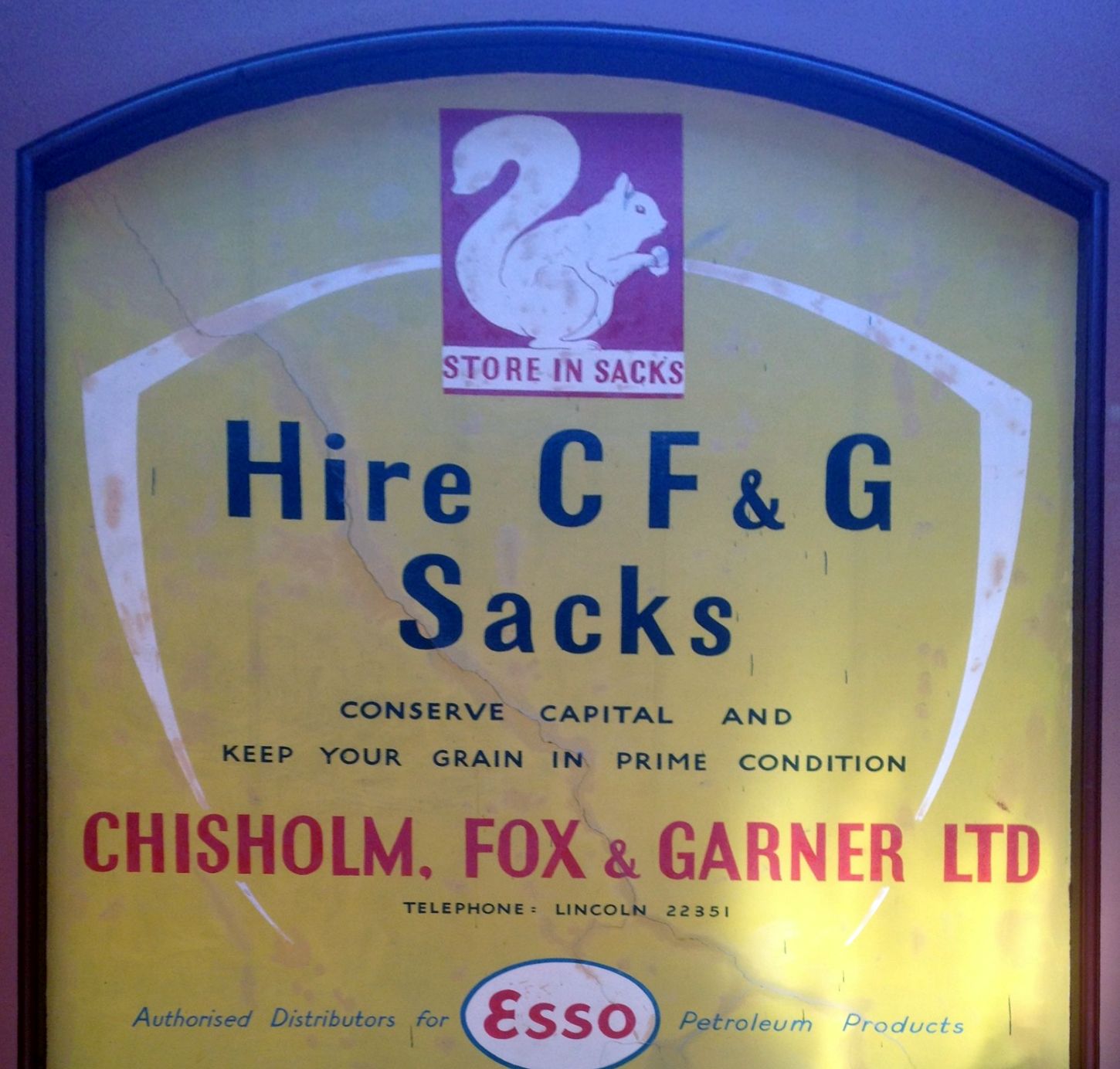 Thank you to
Adrian Harrison
for the images and research that have made this article possible.
---
PS. Signs in the Family: Joseph Harrison
Ernie's father, Joseph, ran a small number of shops in Lincoln, each adorned with various bits of hand-painted signage. He fruit and flowers, in addition to vegetable grown on his own allotments. These two photos show a couple of these, including one that likely pictures a much younger Ernie Harrison.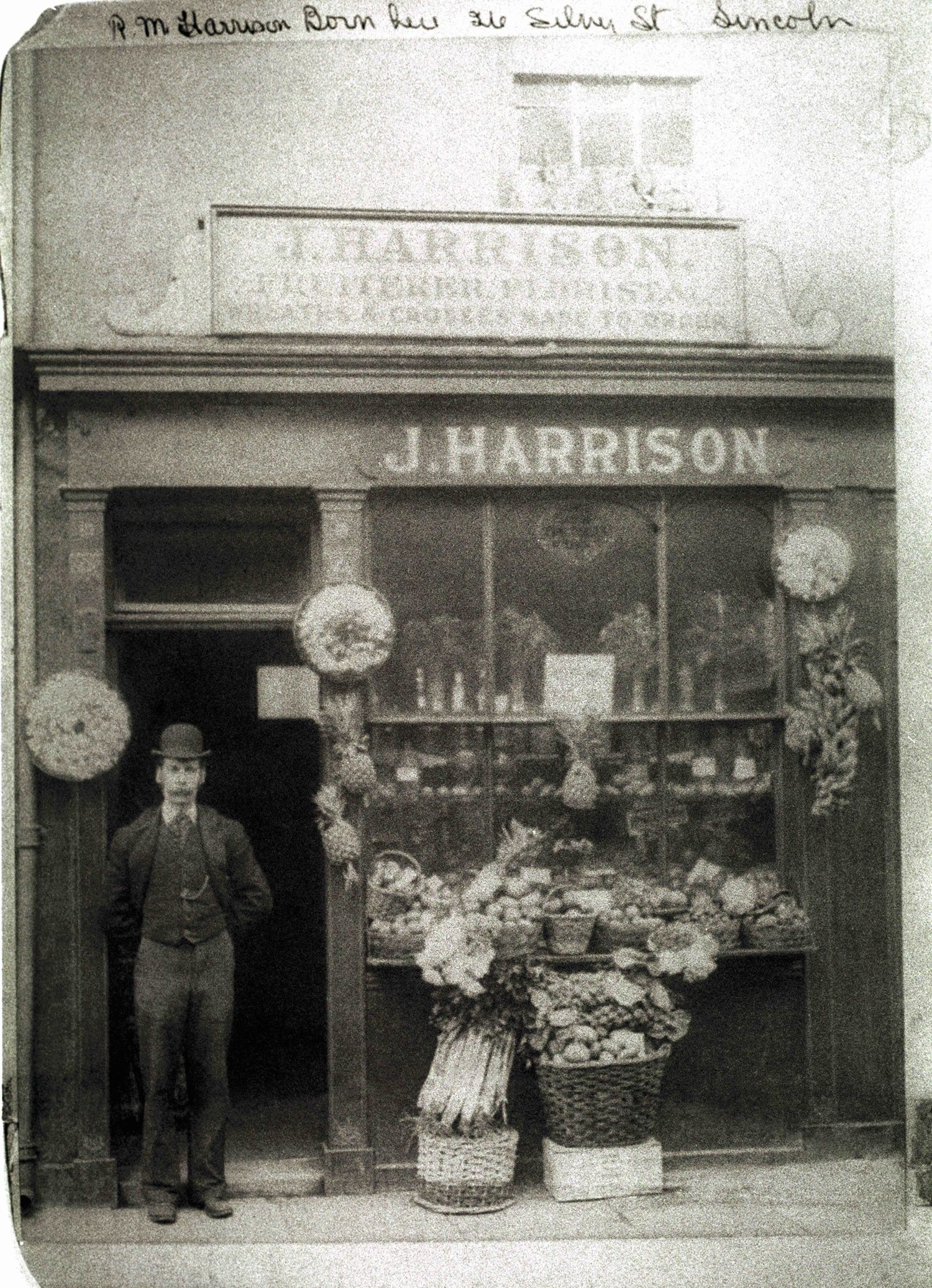 ---
More Sign Painting History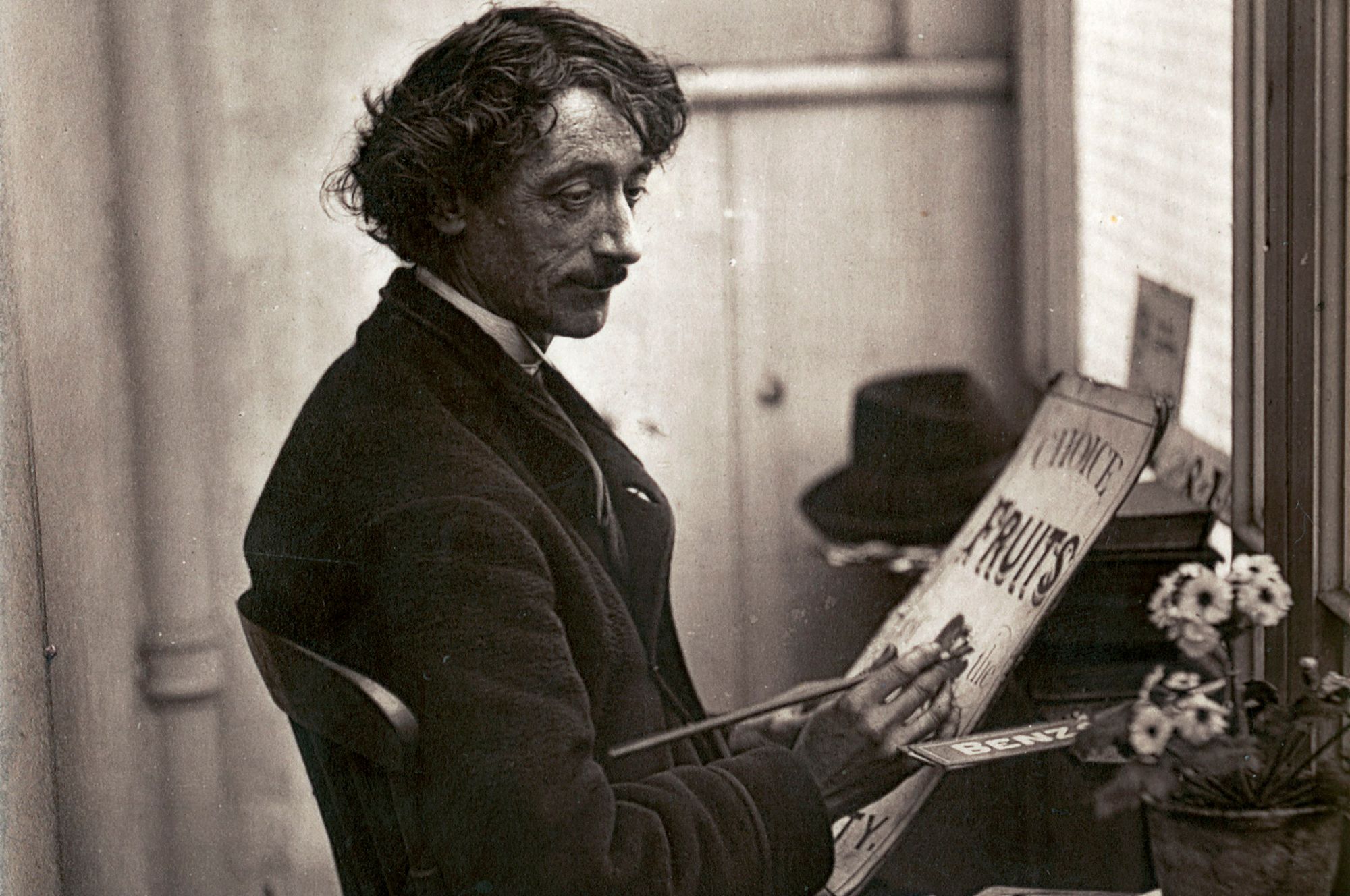 More Sign Folk