Chain Letter: Alex May Hughes
Sign painter, glass gilder, and Simpsons fanatic Alex May Hughes shares lettering that has inspired her.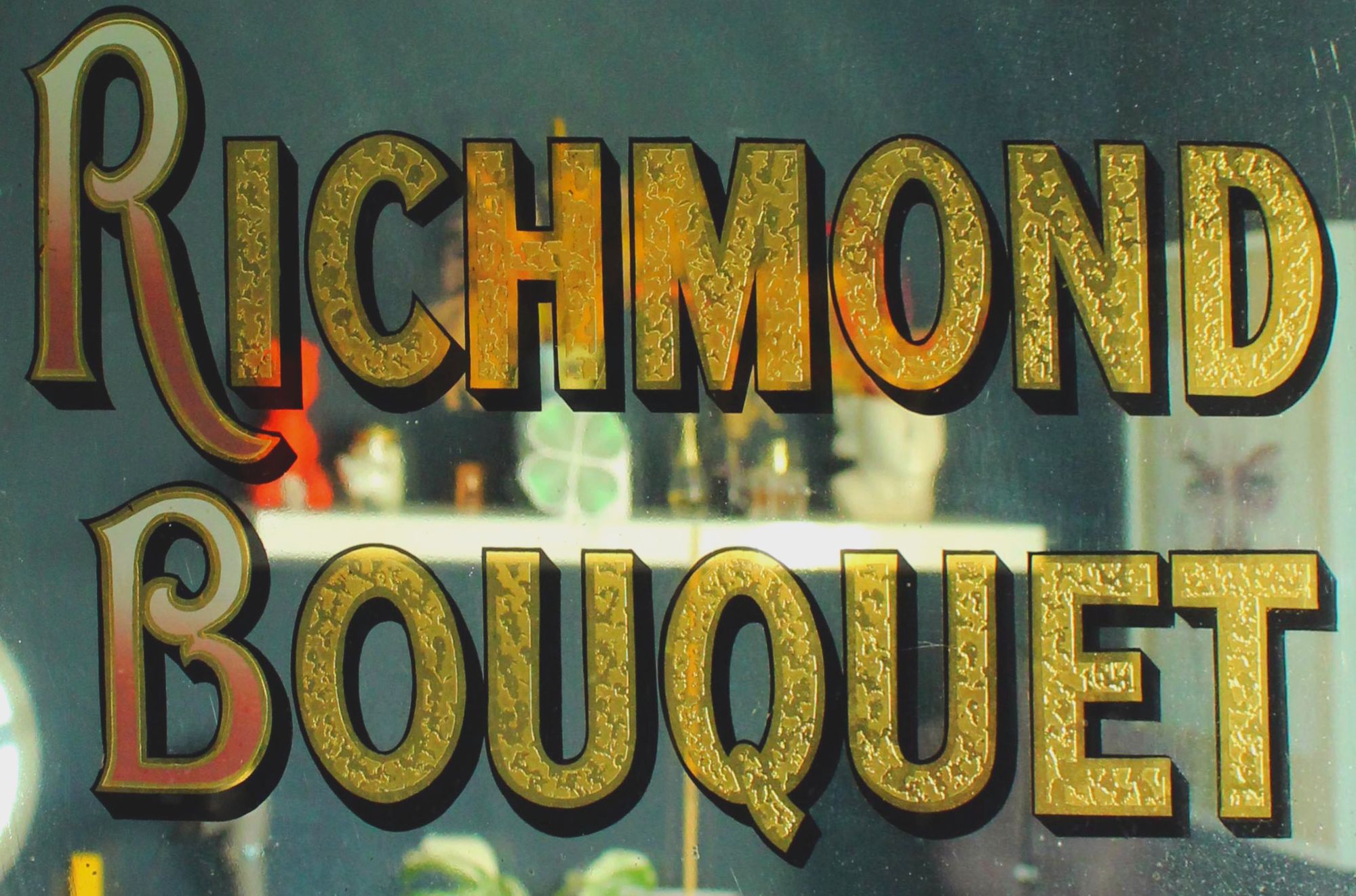 Chain Letter invites a sign painter or lettering artist to share a piece of lettering that has influenced or inspired them, before passing the baton to someone else, in a never-ending chain.
In the last one, Mike Meyer nominated Alex May Hughes, a sign painter, glass gilder, and Simpsons fanatic from West London.
What have you selected?
I've selected two tobacco mirrors. My dad found and salvaged them from an abandoned sweet shop in South Manchester when he was there studying. They were originally part of a larger 7ft (2.1m) tall mirror but had been damaged. He had the fragments cut down and later framed them when he had a picture framing business in Farringdon. Unfortunately, I don't know who made them or an accurate date of production.*
How did they inspire you?
These mirrors were in our family home the entire time I was growing up. They are definitely the first signs I can ever remember seeing—its only now I'm working on glass with gold leaf that I can see what a lasting impression they've left. I love the contrasting ornate capitals with the colour fade against the block acid-etched letters.
Who would you like to see next in the Chain Letter?
Etienne Renard. Paris, France.
---
Alex May Hughes / @alexmayhughes
*Both these brands were marketed by London's Cohen Weenen & Co. and there are references to them from the early 20th Century.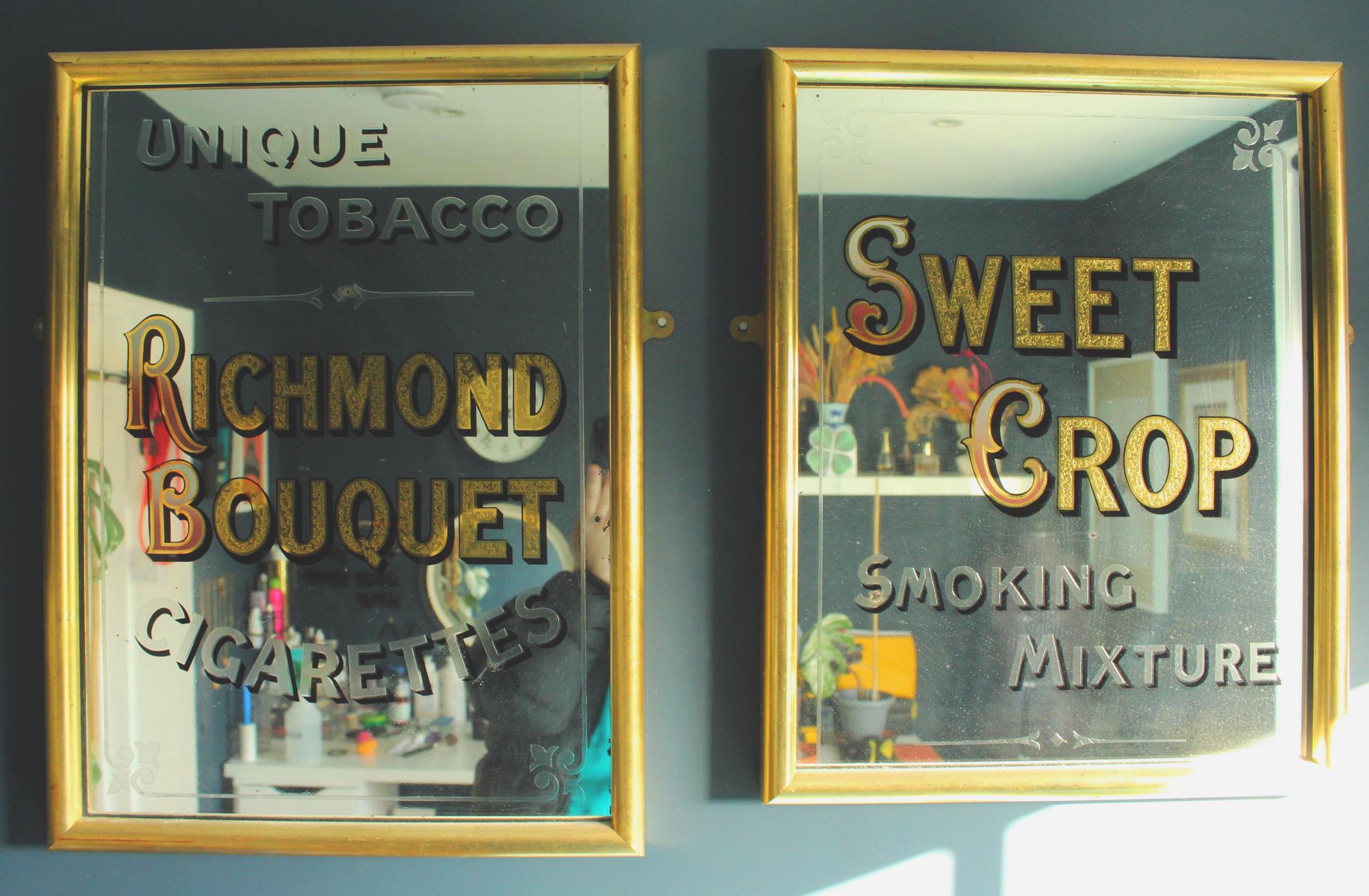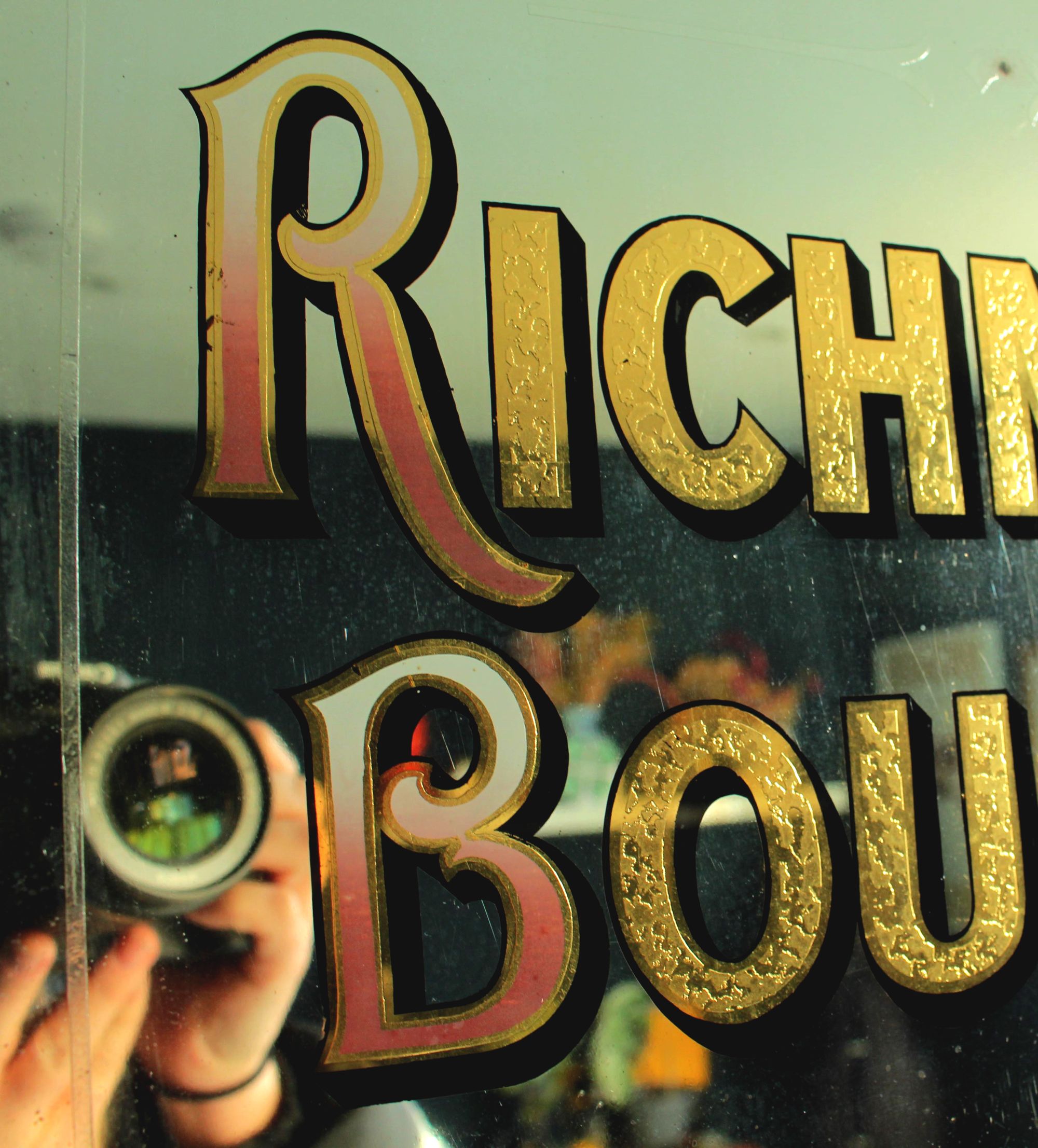 ---
Past Chain Letters