Chain Letter: Mike Meyer
Mike Meyer Sign Painter shares the stock car lettering and sign painting of his idol, Don Springer.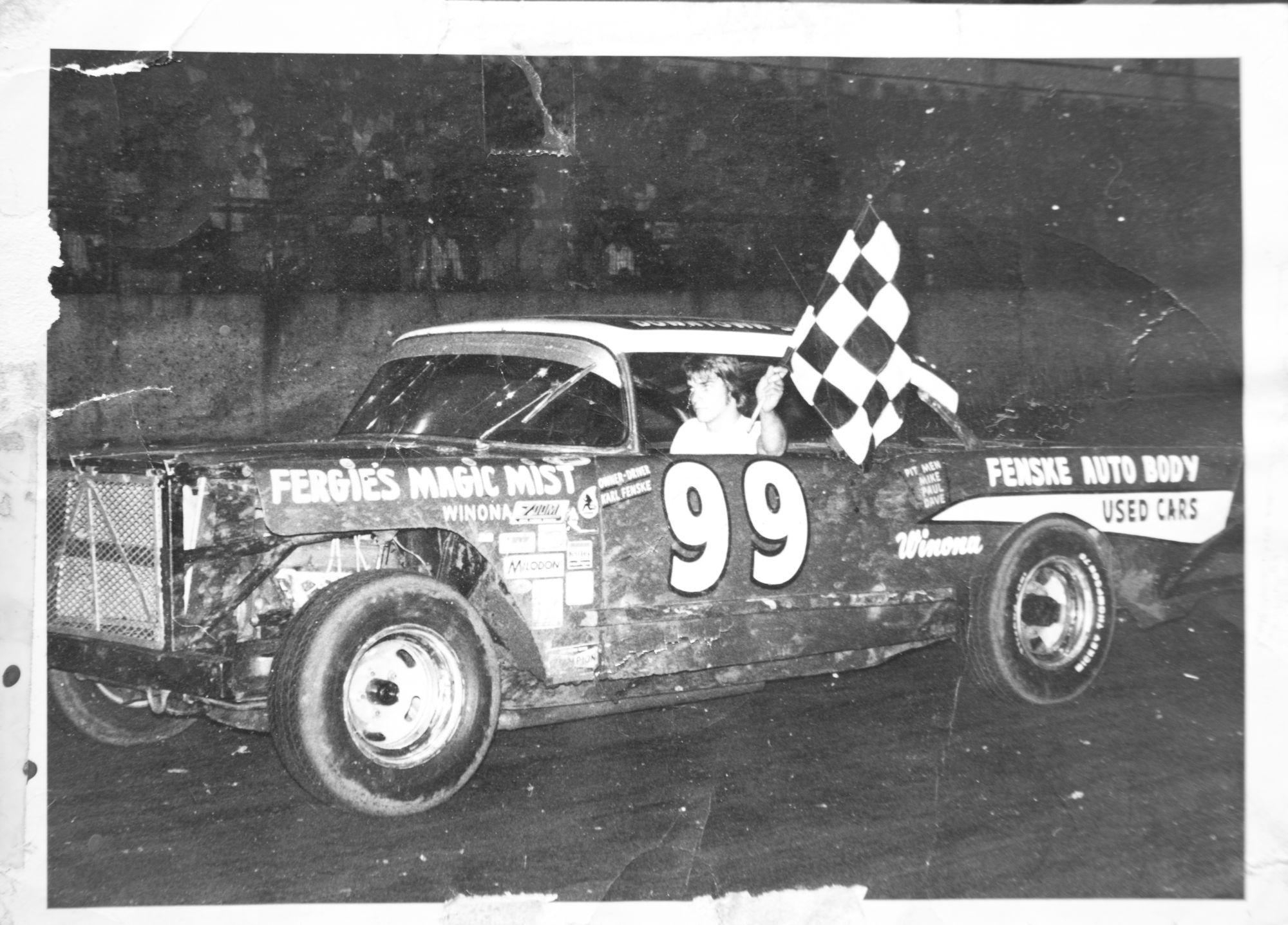 Chain Letter invites a sign painter or lettering artist to share a piece of lettering that has influenced or inspired them, before passing the baton to someone else, in a never-ending chain.
First out of the blocks is Mike Meyer, sign painter, letterhead and teacher from Chester Iowa (formerly of Mazeppa, Minnesota)...
What have you selected?
These are pieces of stock car lettering from Don Springer. He was the 'working man's sign painter and I admired his style of lettering from the first time I saw it as a young kid at stock car races in the early 1970s.
How did it inspire you?
Something about it made me compelled to create lettering that looked good and got the message out there. Nothing fancy, no bright colors, just the basics.
I later became friends with him and praised him every chance I got. He had a rough personality that didn't let people get too close. I always felt like he was pushing me away. When he passed away he surprised me and left his brushes to me. His daughter said he spoke highly of me.
I was and still remain in awe of him and his work. He continues to be an inspiration to me and I hope I can share the same with other prospecting new comers for years to come.
Who would you like to see next in the Chain Letter?
Alex May Hughes, London, UK
---
Mike Meyer / @this_is_the_real_mike_meyer