Carga Máxima and the Sign Painting Styles of Lima, Peru
How regulatory signs on goods vehicles gave birth to Lima's Carga Máxima sign painting style.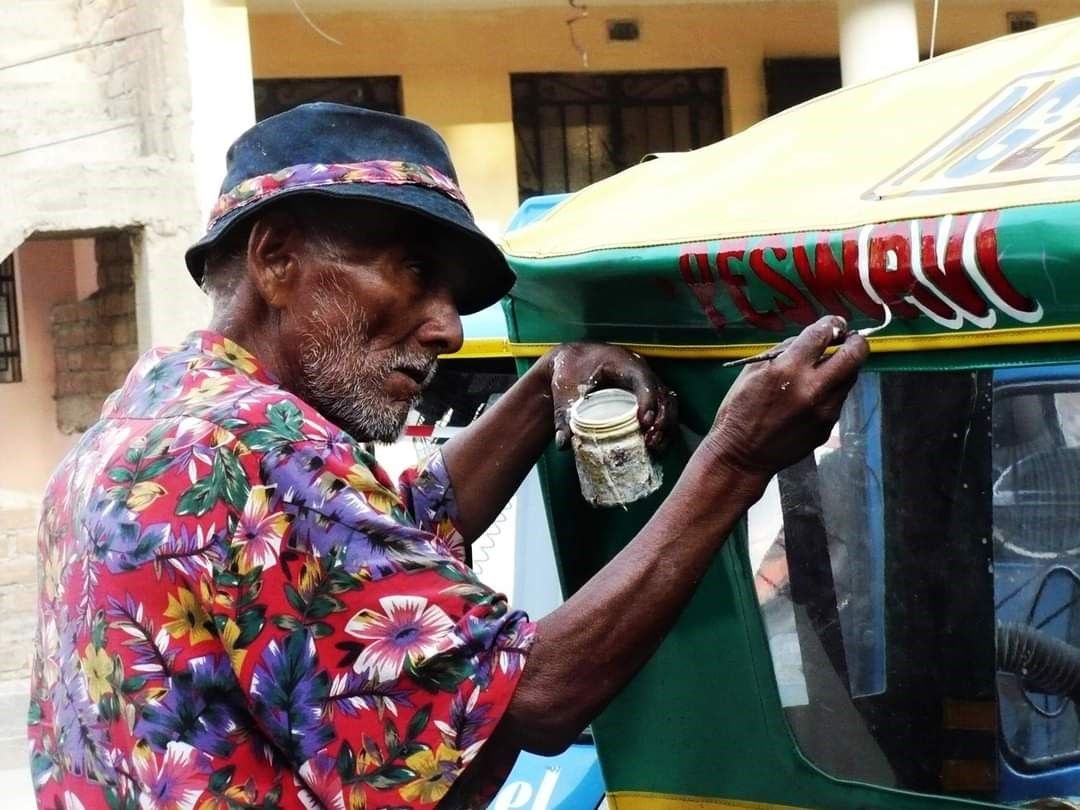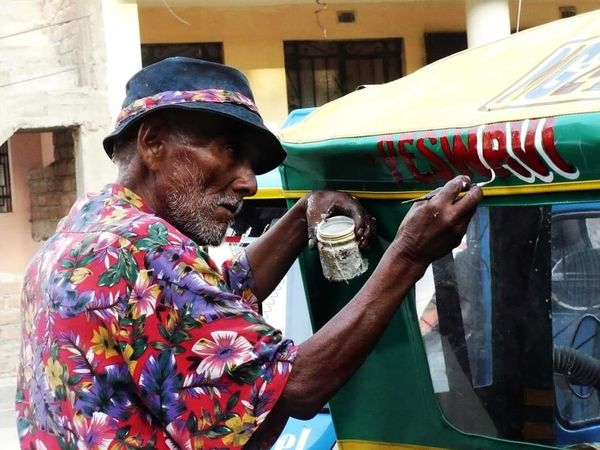 Emerging in the 1950s, the vernacular Carga Máxima sign painting style gained prominence in Lima through the work of Rodolfo Ponce Marin (aka Caribeño) and the sign painters working in and around the La Parada transport hub.
Azucena Cabezas (@dcargamaxima) has been researching the history of Carga Máxima and, in 2016, interviewed Marin before his death later that year. Here I have translated her article in order that this research, and the story of sign painting in Lima, can reach a wider audience. Any errors in translation are mine, and the original Spanish text can be downloaded below.
Caribeño and Lima's Carga Máxima Sign Painting Style
By Azucena Cabezas
Rodolfo Ponce Marin, known as 'Caribeño' (The Caribbean, taken from the name of his music group) was born in 1939 in the central Peruvian city of Huánuco, and died in Lima in 2016. He moved to the capital as a teenager and, after completing his military service, took up sign painting in La Parada (The Parade, a market and former national transport hub) in 1957. One of his jobs was painting the numbers and stops on 15 buses serving the route between Villa el Salvador station on the outskirts of Lima, to Agustino in the centre. While working on these he met 'Caracortada' (Scarface), a skilful letterer and sign painter.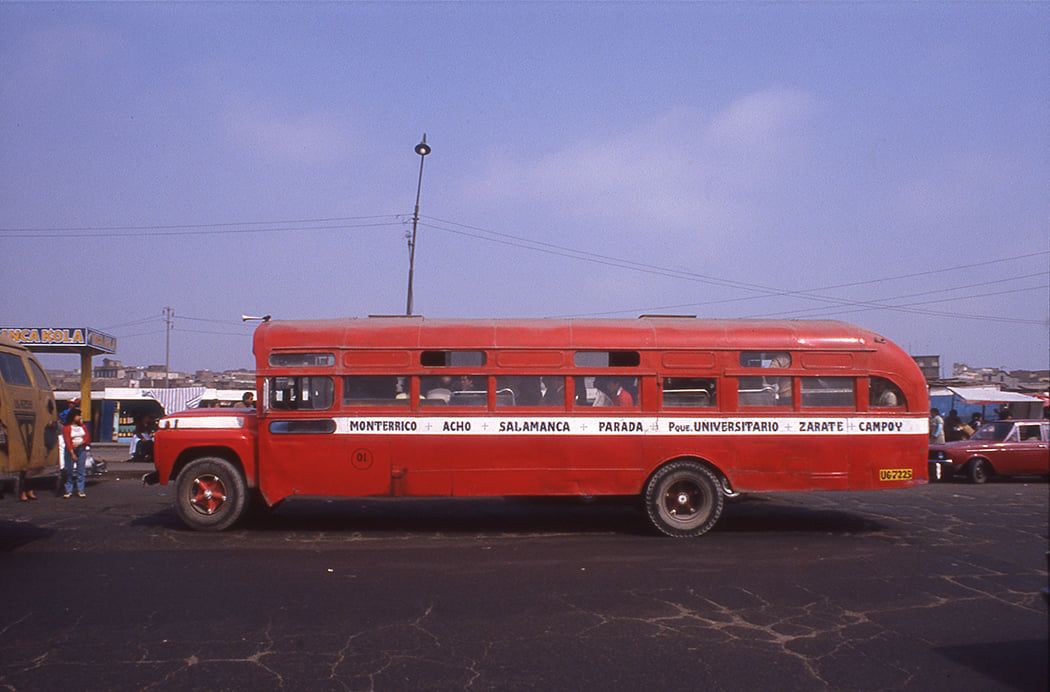 The bus company needed the lettering painted urgently and, seeing the challenge ahead, Caribeño got to work early in the morning. However, by midday he'd only completed two buses and so the company owner ordered him to contact other sign painters to get the job done on time. It was at this moment that Caracortada appeared, and by 4pm he had completed nine buses while Caribeño was just finishing his third.
La Parada Welcomes Carga Máxima
Caribeño observed that Caracortada's speed was due to him using the Carga Máxima (maximum load) style. However, the origins of this style were not on La Parada, but rather the San Luis district of Lima where bodywork was carried out on lorries, including the painting of their cargas máximas (maximum loads).