A Curtain Call for the Theatre Advertising of Old
Theatre curtain from Ludlow, Massachusetts hosts a time capsule of c.1920s hand-painted advertisements.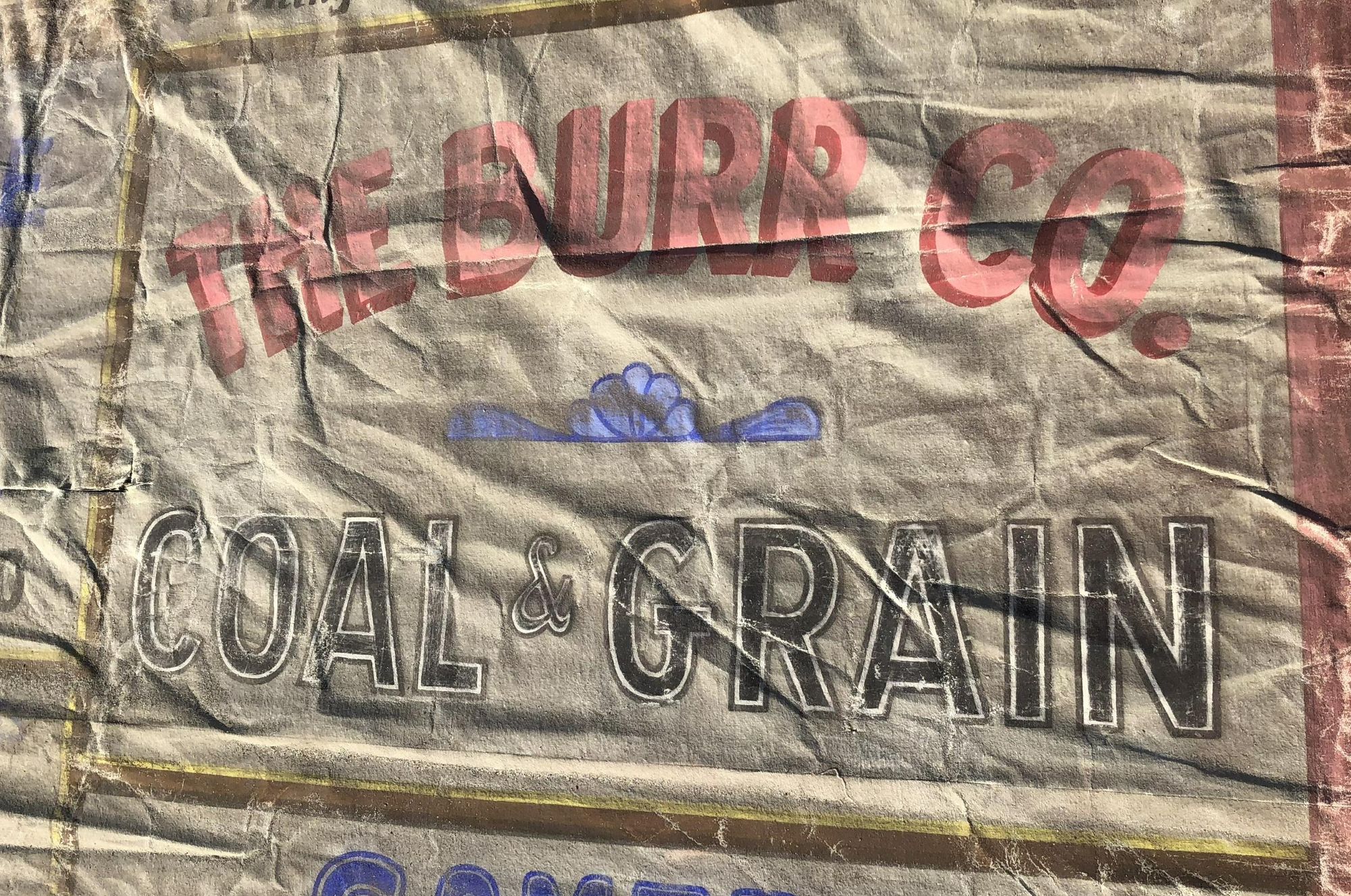 From 1927 to 1967 the Burr Theatre operated in Ludlow, Massachusetts. Its former home now sits empty on the premises of CA Smith Lumber & Feed, but recently piqued the curiosity of Sean Hastings, an attendee at one of our workshops in nearby Providence. After looking inside the 'ghost' theatre, Sean discovered the stage still in place and, hanging above it, a curtain. This was decorated with a scenic illustration, surrounded by a series of hand-painted advertisements.