You Are Not Alone: A Mural-Based Message of Hope
You Are Not Alone murals bring hope and comfort to those suffering from mental health issues.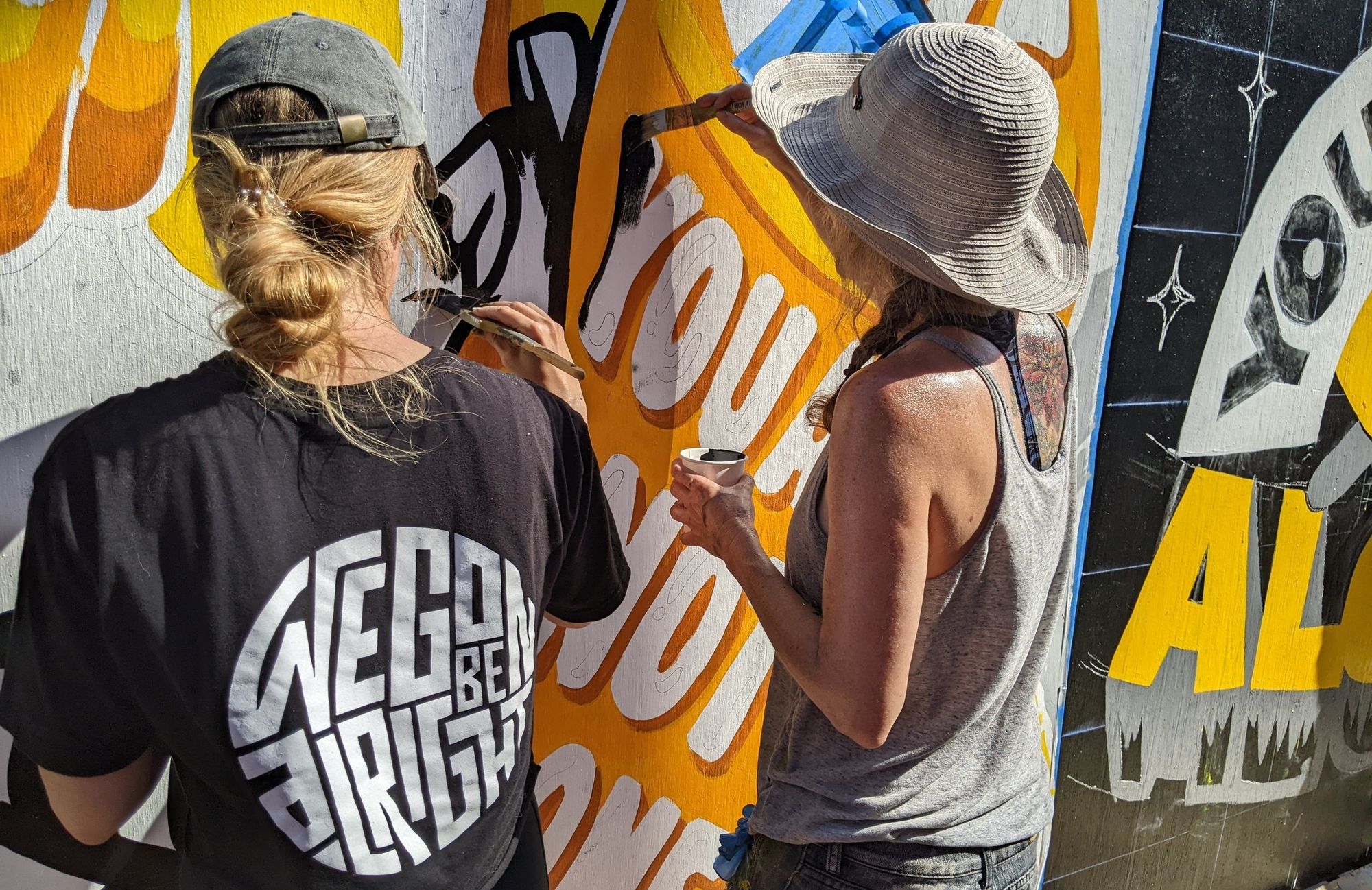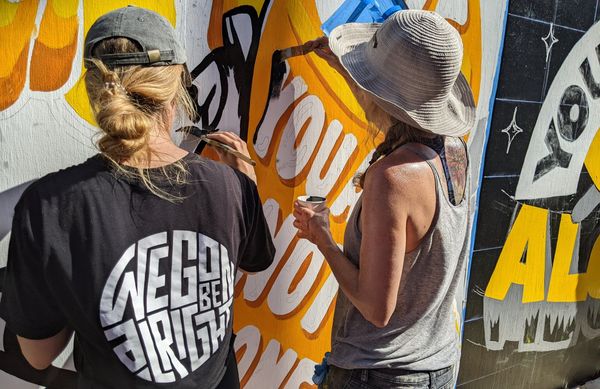 For the last three years, murals in a distinctive colour-scheme have been popping up around the world with the wording "You Are Not Alone". They are the work of myriad artists in response to an initiative born in New York to provide a message of hope for those experiencing, and struggling with, mental health issues.
This rolling programme continues to accept contributions, each of which amplifies its reach and impact.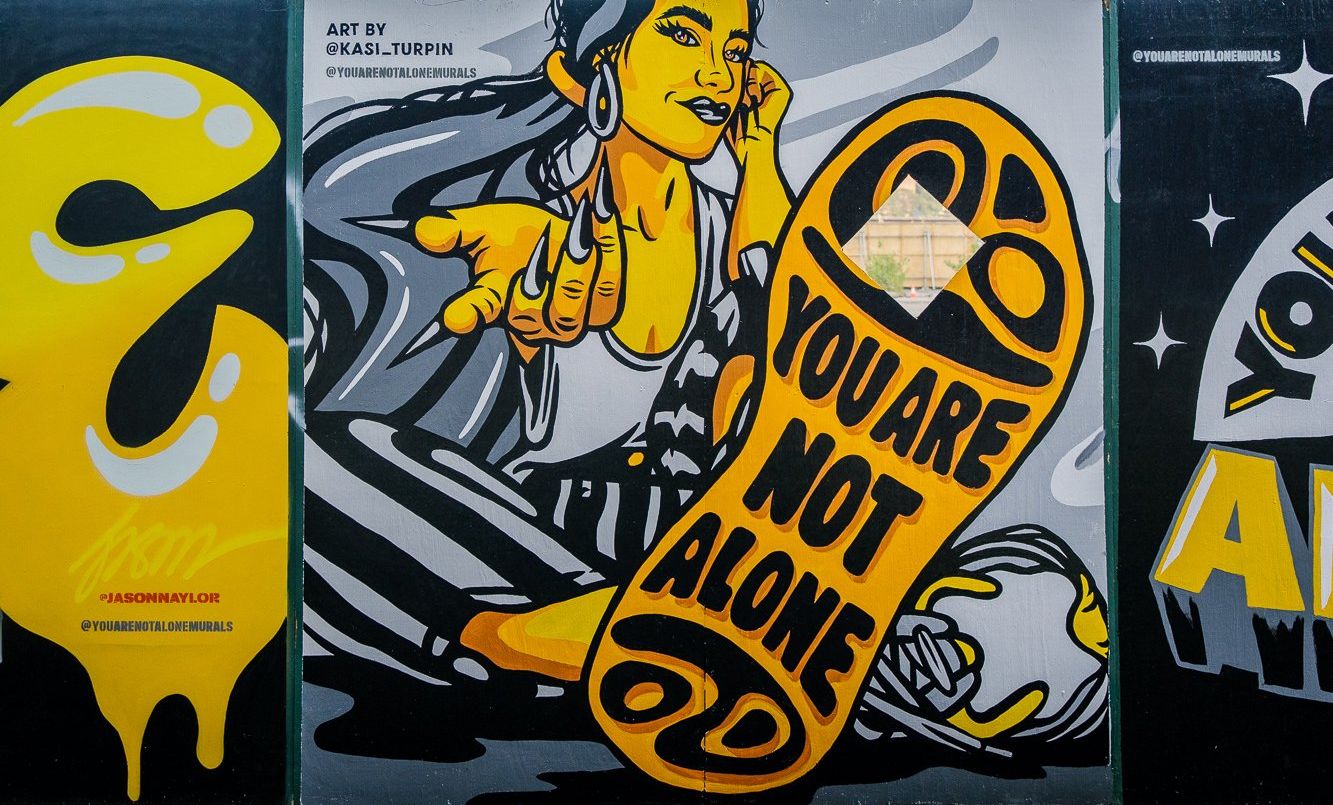 I Don't Want to Be Crazy
It all started in 2019 when Samantha Schutz's anxiety disorder memoir was published. The critical acclaim received for I Don't Want to Be Crazy was accompanied by countless letters from readers, with one phrase repeated time after time:
"Your book made me feel less alone."
They said they never knew anyone else felt the same way they did, and that it was like they were reading their own life story. Samantha's willingness to share her experience had led to connection and comfort.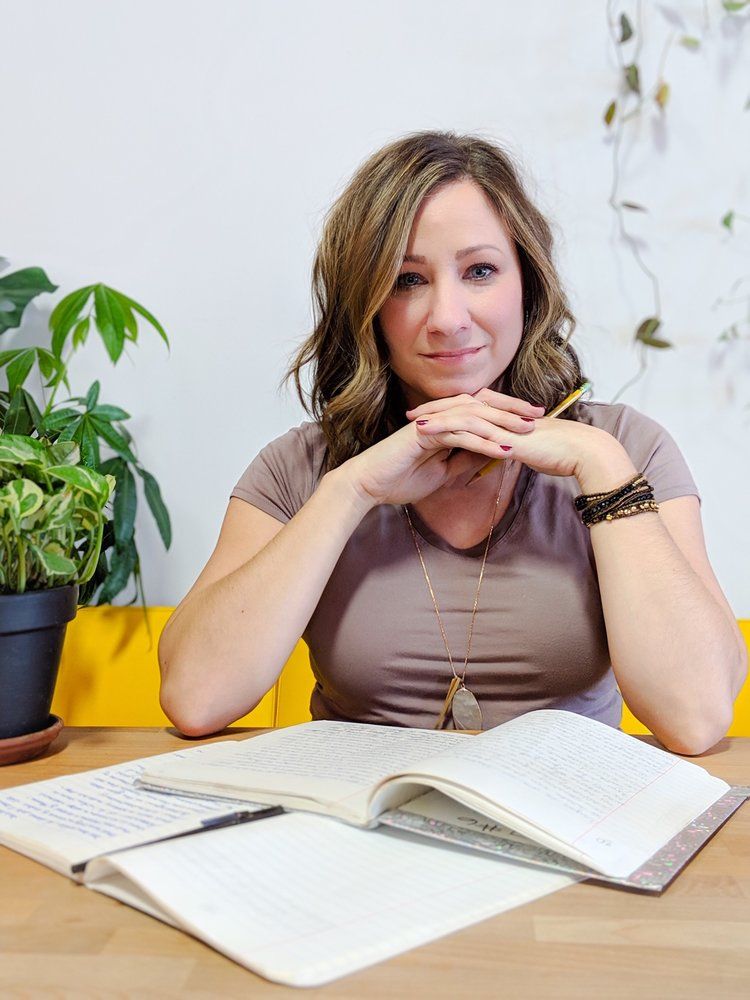 The Birth of 'You Are Not Alone'
Samantha's long-time friend, the art director, lettering artist, illustrator, and mural painter Annica Lydenberg (Dirty Bandits), felt that this connection could have even greater reach. It was her love of the medium or murals that gave birth to their partnership under the banner You Are Not Alone Murals (YANAM). This is a public arts project that seeks to destigmatise mental health issues and offer a message of hope to those who are struggling. Annica explains:
"Murals, and public art in general, are special because, by nature, no one can own them; they are temporary and vulnerable. There is an element of serendipity to finding art on the street, and when that art speaks to you, it's even more meaningful."
Format and Reach
The repetition of the phrase 'You Are Not Alone', and the colour palette (drawn from the cover of I Don't Want to Be Crazy), are essential components of YANAM. Annica elaborates:
"Whether people see the works in person or online, the goal is for viewers to feel seen and supported. The more often someone comes into contact with the message, the greater the impact and the more likely they are to feel it applies to them."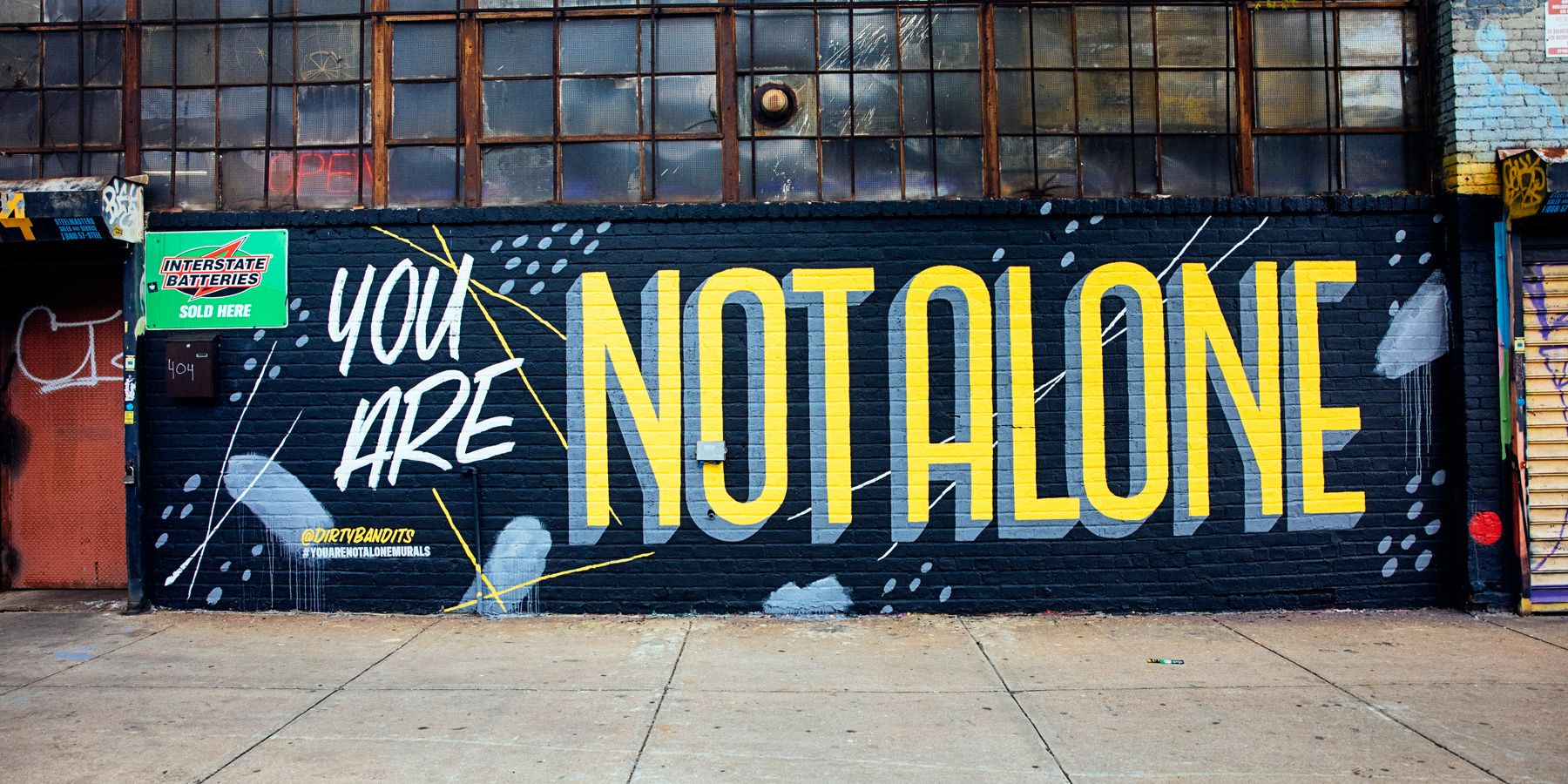 YANAM began in 2019 with three murals in New York City, and now boasts well over 50 pieces. A variety of artists and sign painters have produced the core message in locations that now include Australia, Brazil, Canada, Germany, India, Ireland, and the UK.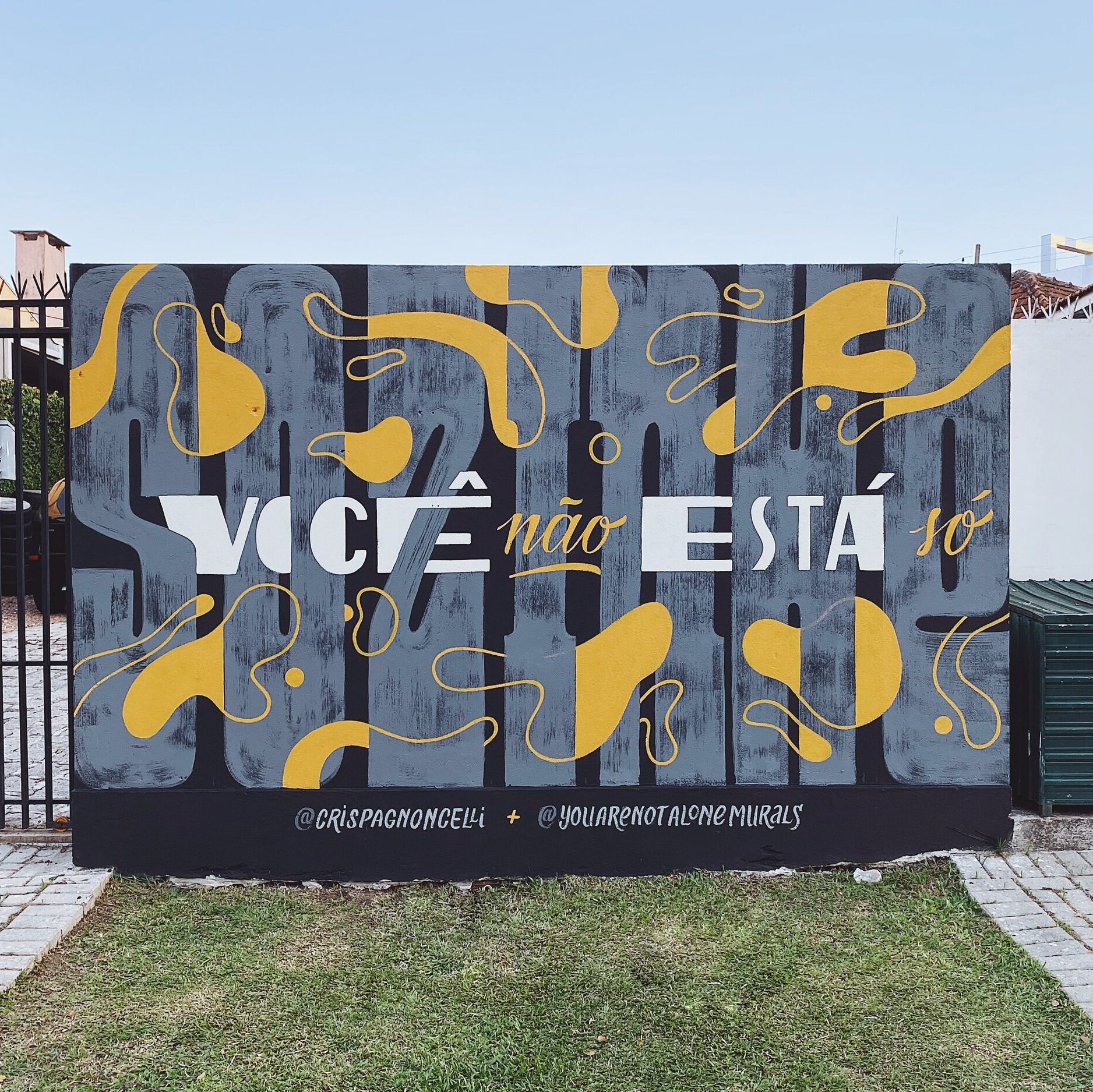 Public Reception
Much like the book, the project has elicited a huge number of positive public reactions. One early supporter of YANAM said:
"These larger-than-life murals offer a source of comfort and a constant reminder that there are people who care around us."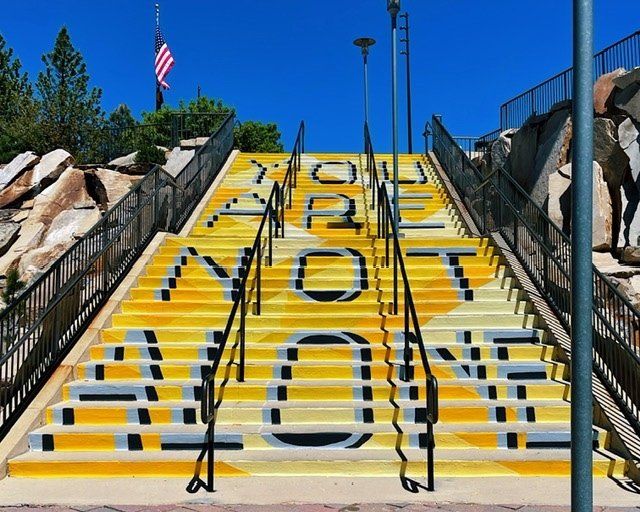 Others talk about how seeing the work makes them feel uplifted, reassured, loved, and supported. Annica and Samantha feel honoured to be extending the reach of their important message, and have been touched deeply by others' responses and engagement with it. Samantha observes that:
"The project inspires artists and viewers to get vulnerable and share their personal experiences with mental health issues. It's so heartening to see how a community is developing where people feel safe to share and connect."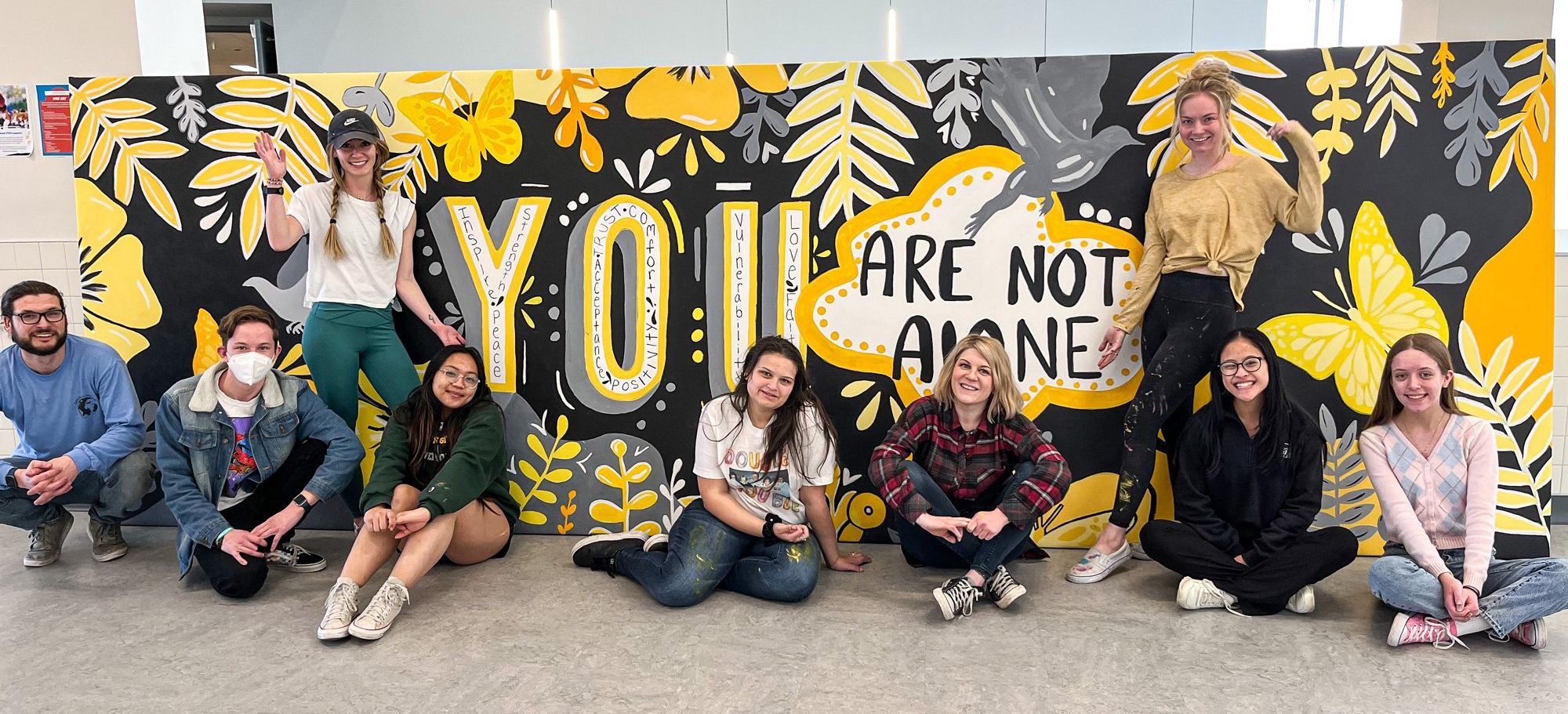 More than Murals
In the context of the pandemic, and associated lockdowns, the initiative began accepting submissions in other media. The result was more than 250 pieces from around the world created digitally, or with materials including ink, textiles, chalk, and cut paper.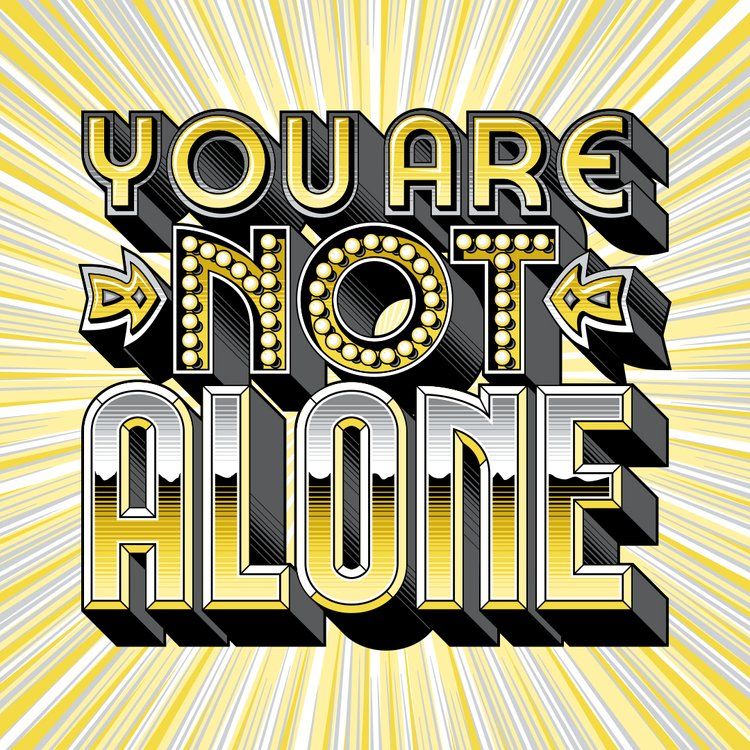 Some of these submissions were turned into postcards in partnership with Priority Bicycles. Under the banner Priority Delivers, these were placed in locations around New York with aim of recreating how it feels to encounter a mural in person—surprise, feeling seen and connected, that the encounter was 'meant to be', and concern about who else might need to hear this message, but on an intimate scale.
Call for Contributions
YANAM/YANA is a rolling programme, and contributions are welcomed from sign painters, calligraphers, lettering artists, and artists working in any other media. There are some basic submission guidelines, and by adding your voice to the chorus of artists interpreting this phrase, you will be spreading a message of hope.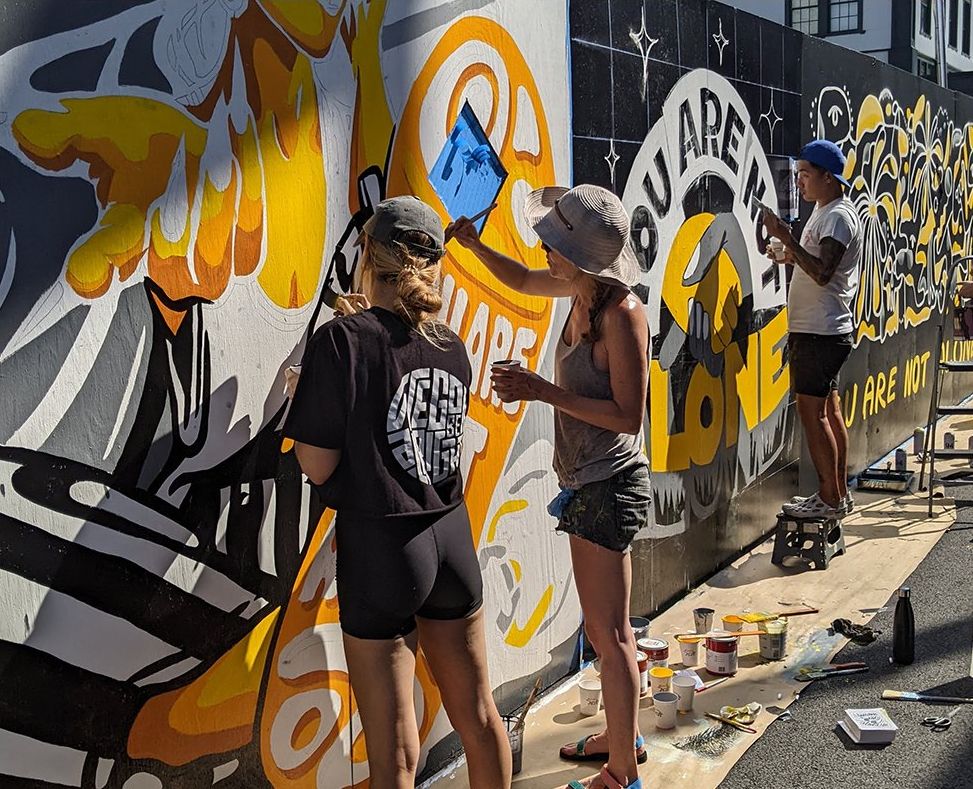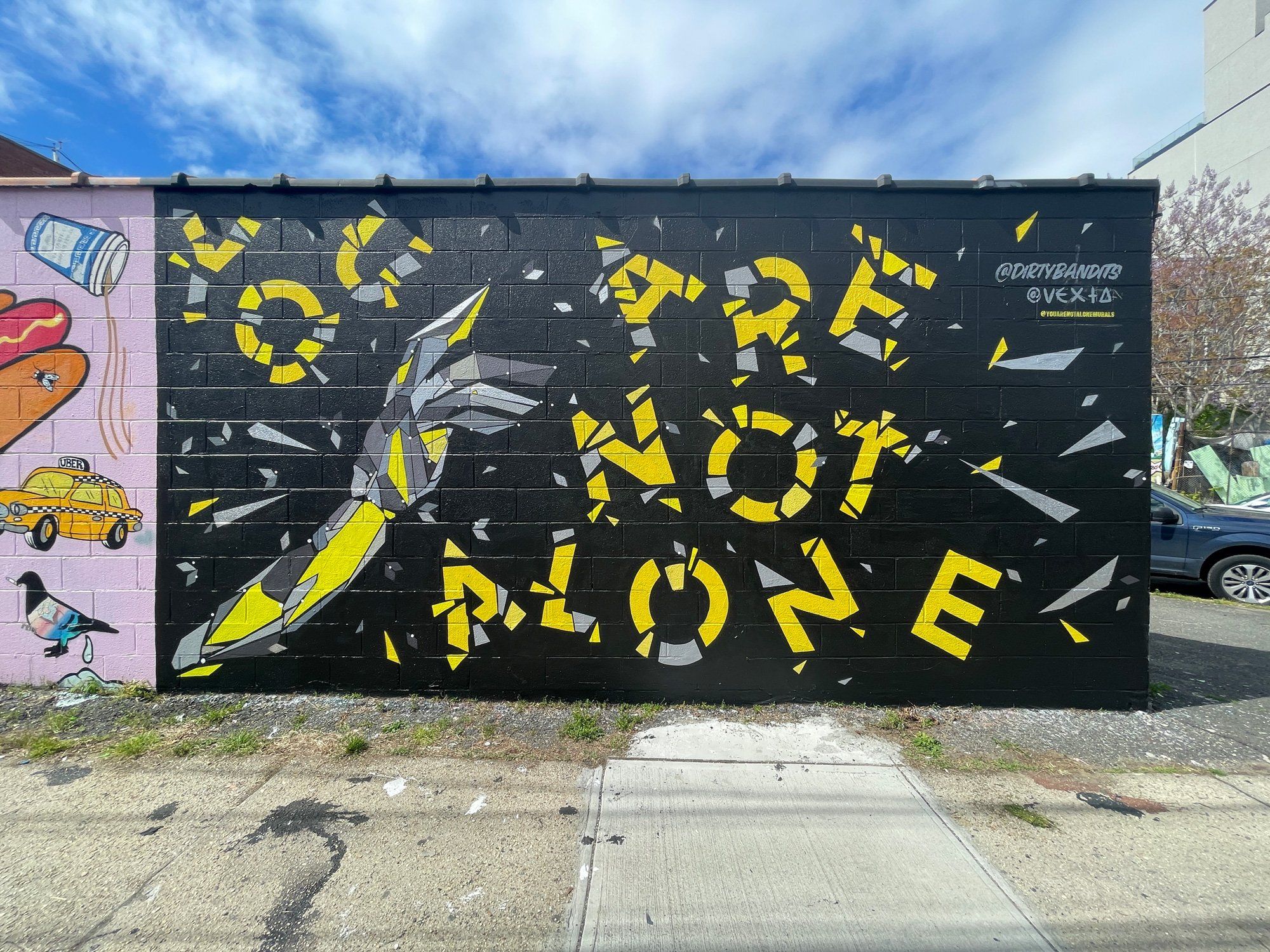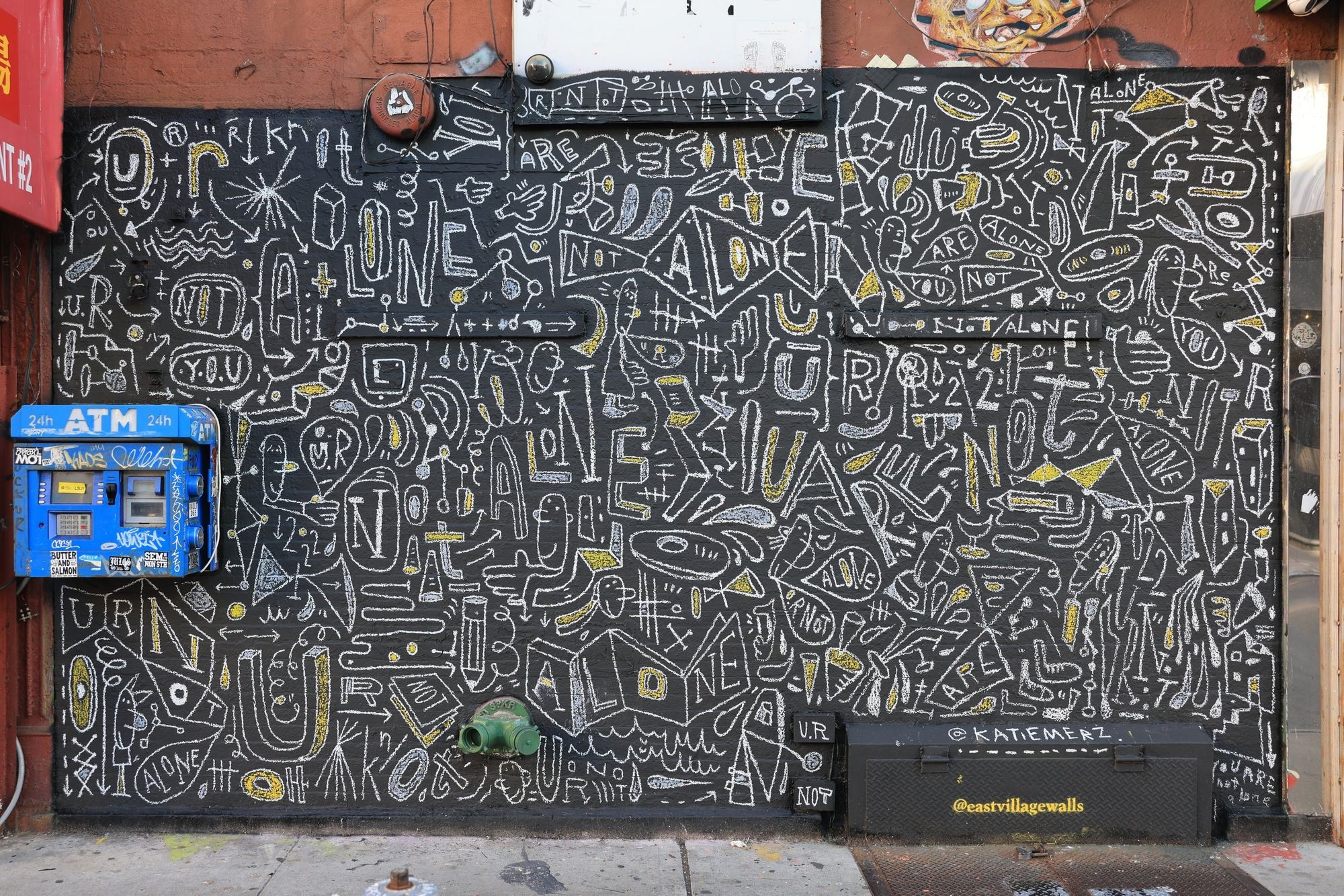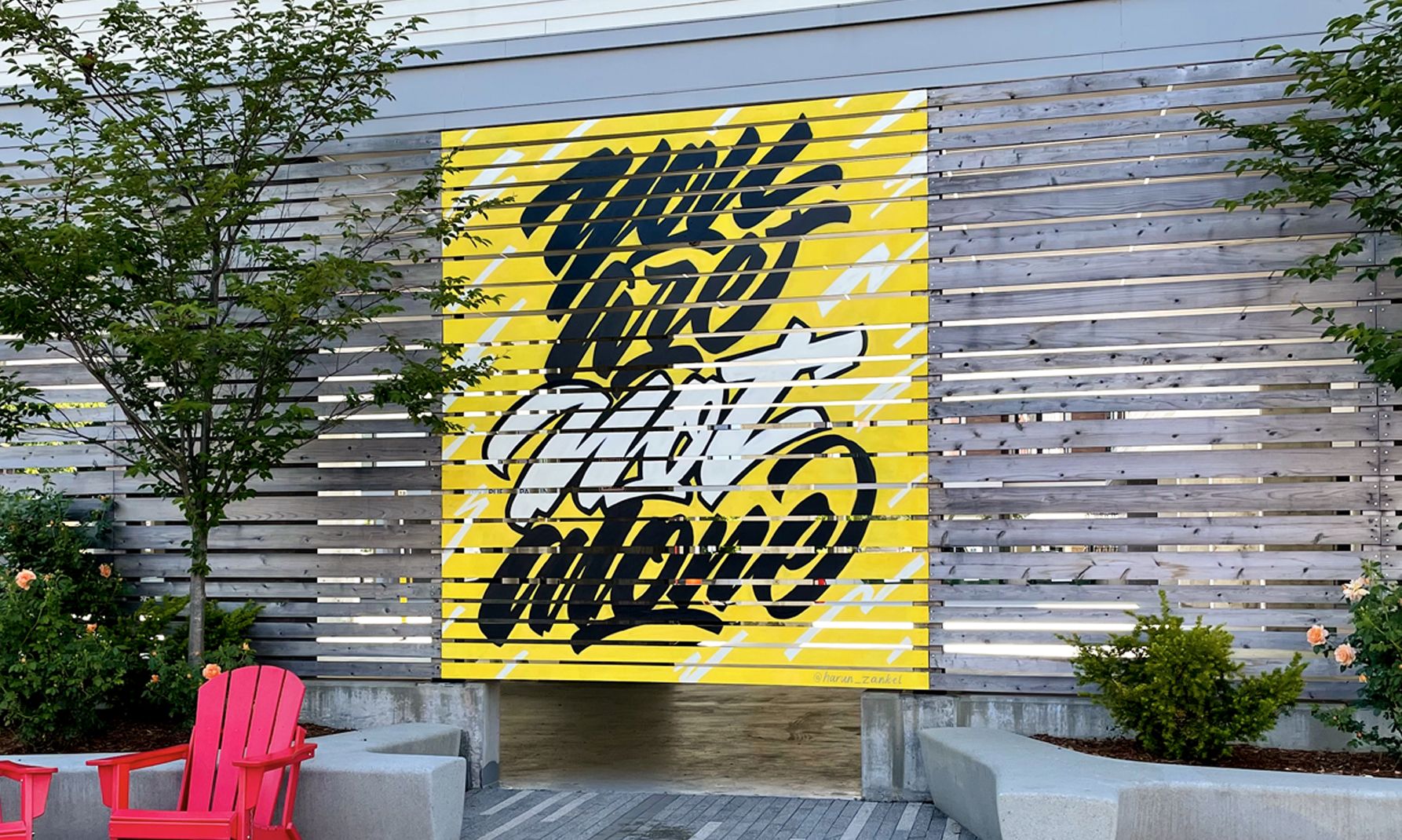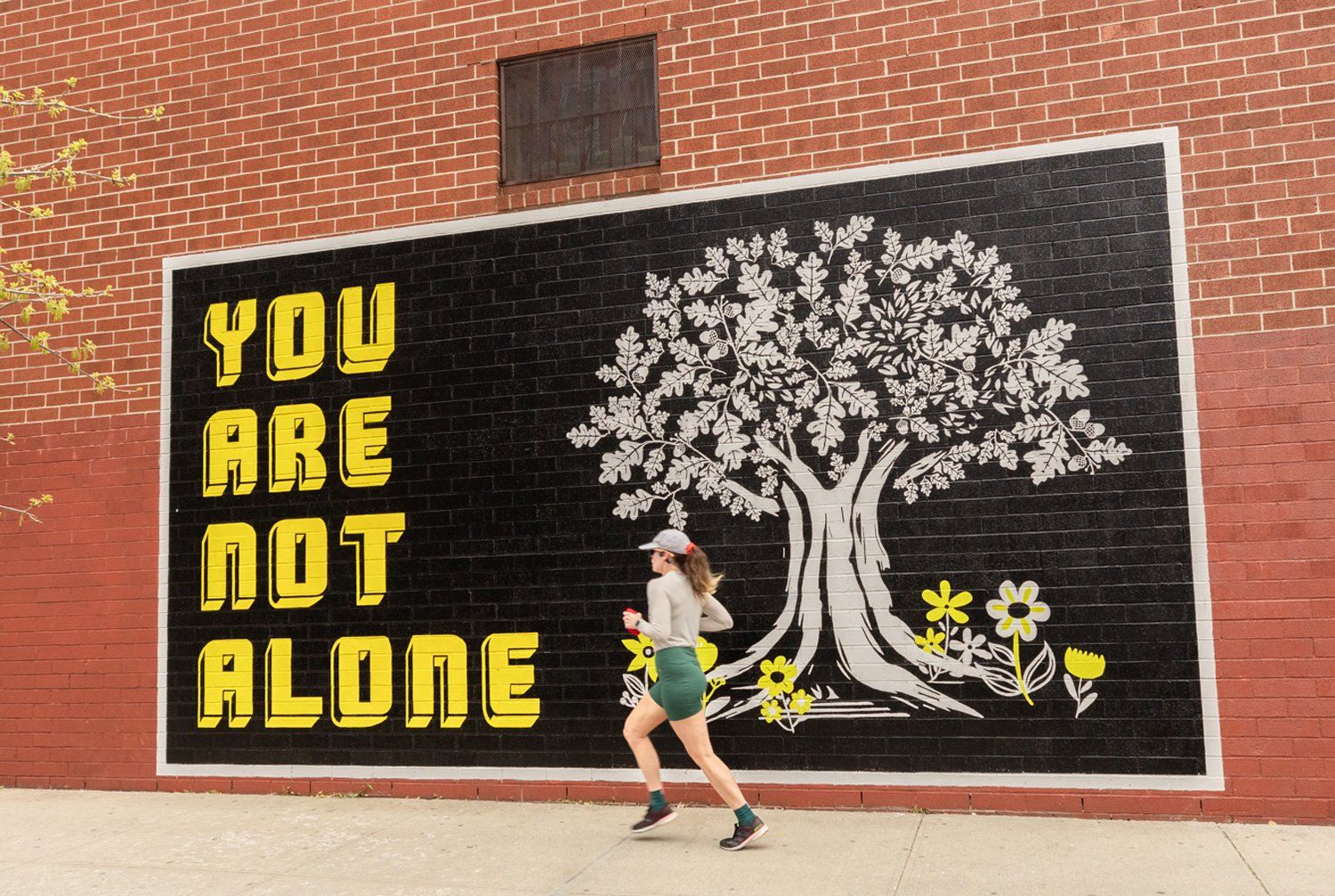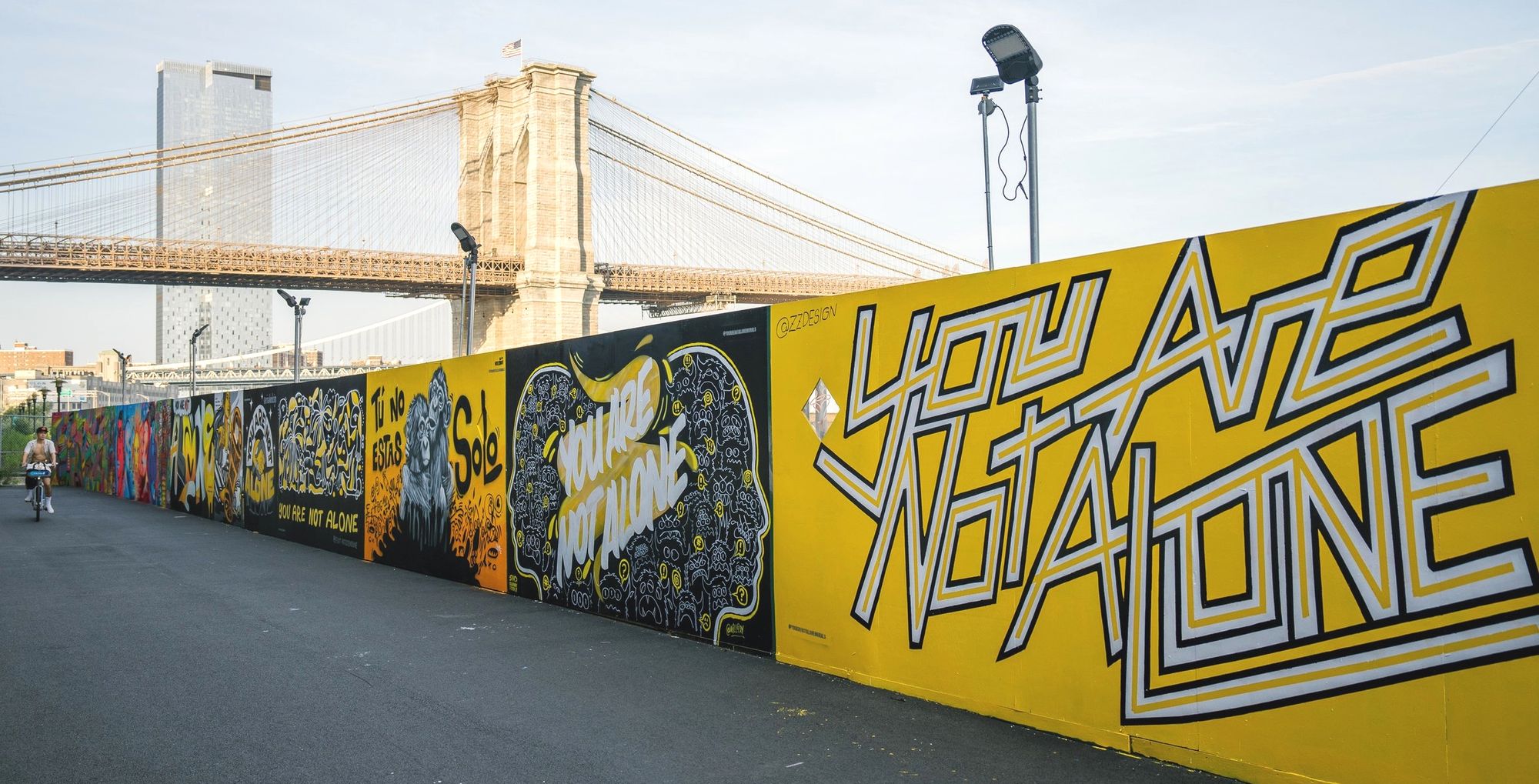 More Projects