The Pittsburgh Portfolio of the H.H. Seiferth Sign Company
Hand-painted and gilded signs by H.H. Seiferth in early twentieth century Pittsburgh, Pennsylvania.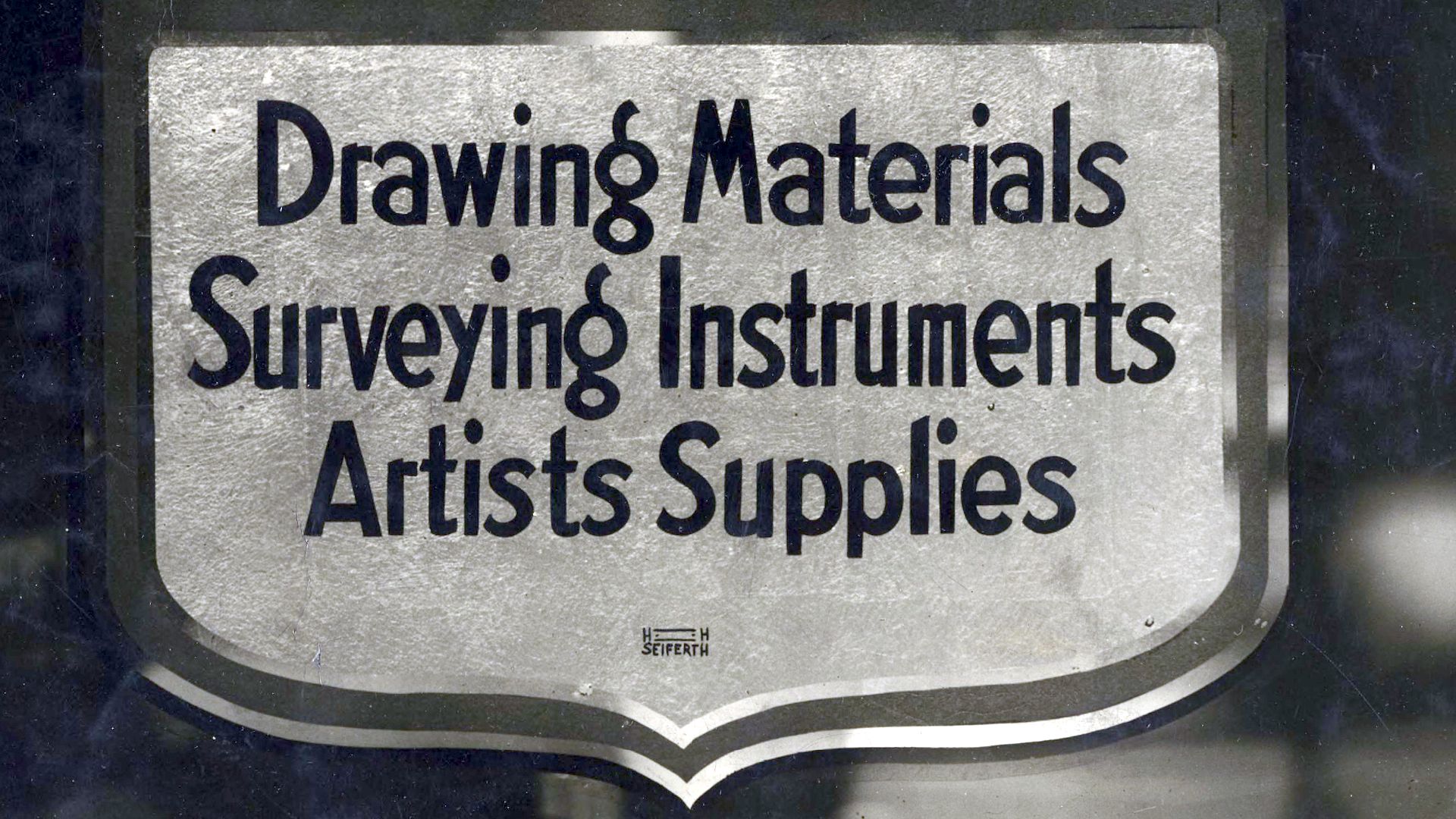 The H.H. Seiferth Sign Company was a major sign painting operation in Pittsburgh, Pennsylvania. They were trading from the end of the nineteenth century until as recently as 2018, representing over 125 years in business.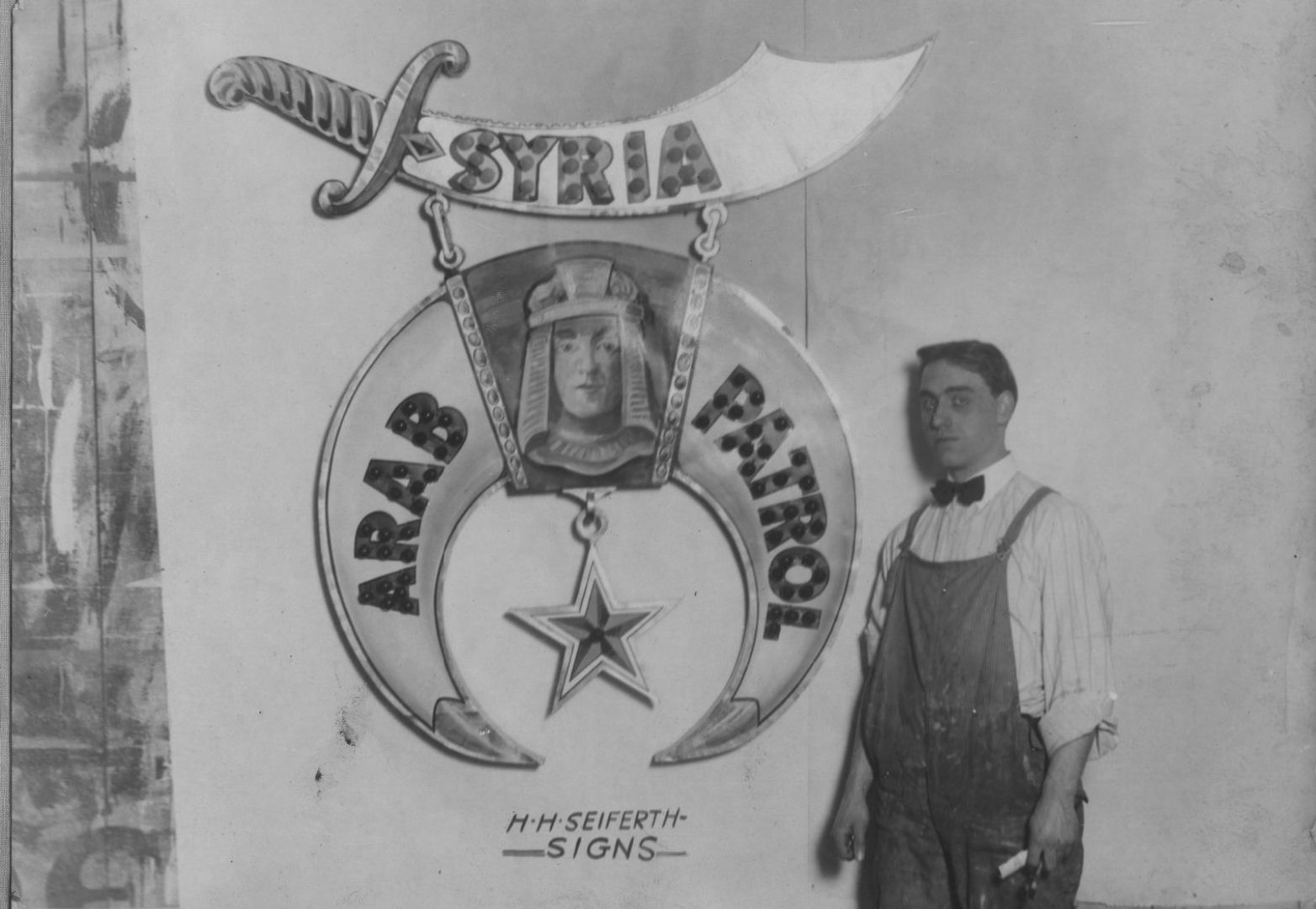 The firm was accomplished in a huge range of work, from price tickets and showcards to gilded windows and wall signs, as evidenced by a remarkable photographic collection of their output from 1900–30. It is also noteworthy that they consistently signed their signs, like Karl Blaschke in Munich, and I wonder if anything survives today given how prolific their output was.
Below is an edited selection of the signs in the collection, which can be explored in more depth via the Historic Pittsburgh website. This contains the following brief historical account of the firm:
"The H.H. Seiferth Sign Company was started by H.H. Seiferth in 1890 in an alley between Penn Avenue and Duquesne Way in down town Pittsburgh. The company created signs for Pittsburgh retail businesses, factories, and political campaigns.
"It was located on Fancourt Street from 1919 until around 1950, when it was forced to relocate due to the development of the Point State Project. Following the move, the company had locations [on] Water Street, East Street, and Fort Pitt Boulevard.
"In 1942, H.H. Seiferth passed away, leaving the shop to his daughter, Jane Seiferth Markowitz who became one [of] Pittsburgh's few female business owners at that time."
In the Office
These photos are from inside the Pittsburgh office of the H.H. Seiferth Sign Company. This was presumably a customer-facing part of the business, with the shop and operations located elsewhere, but perhaps in the same building.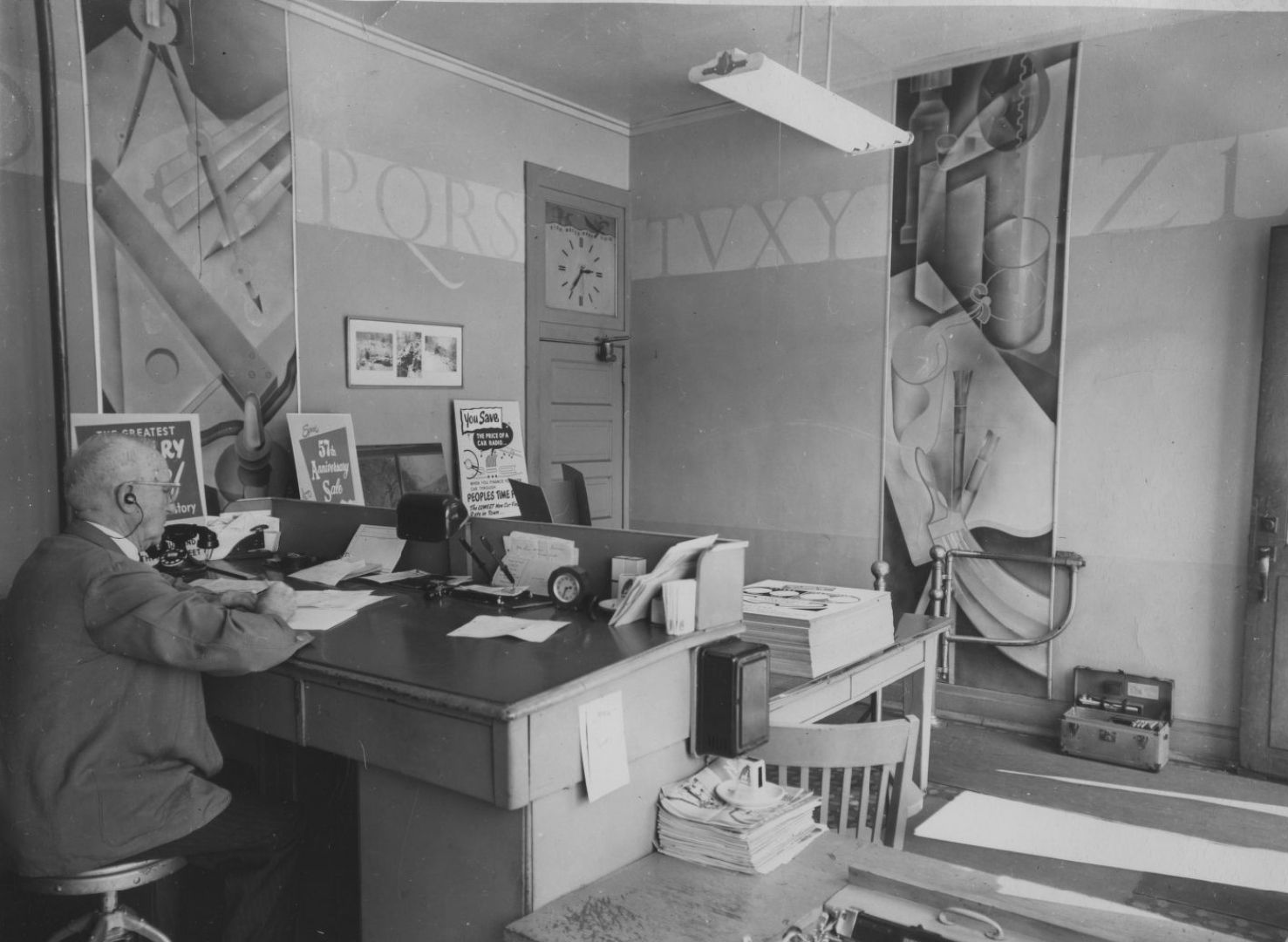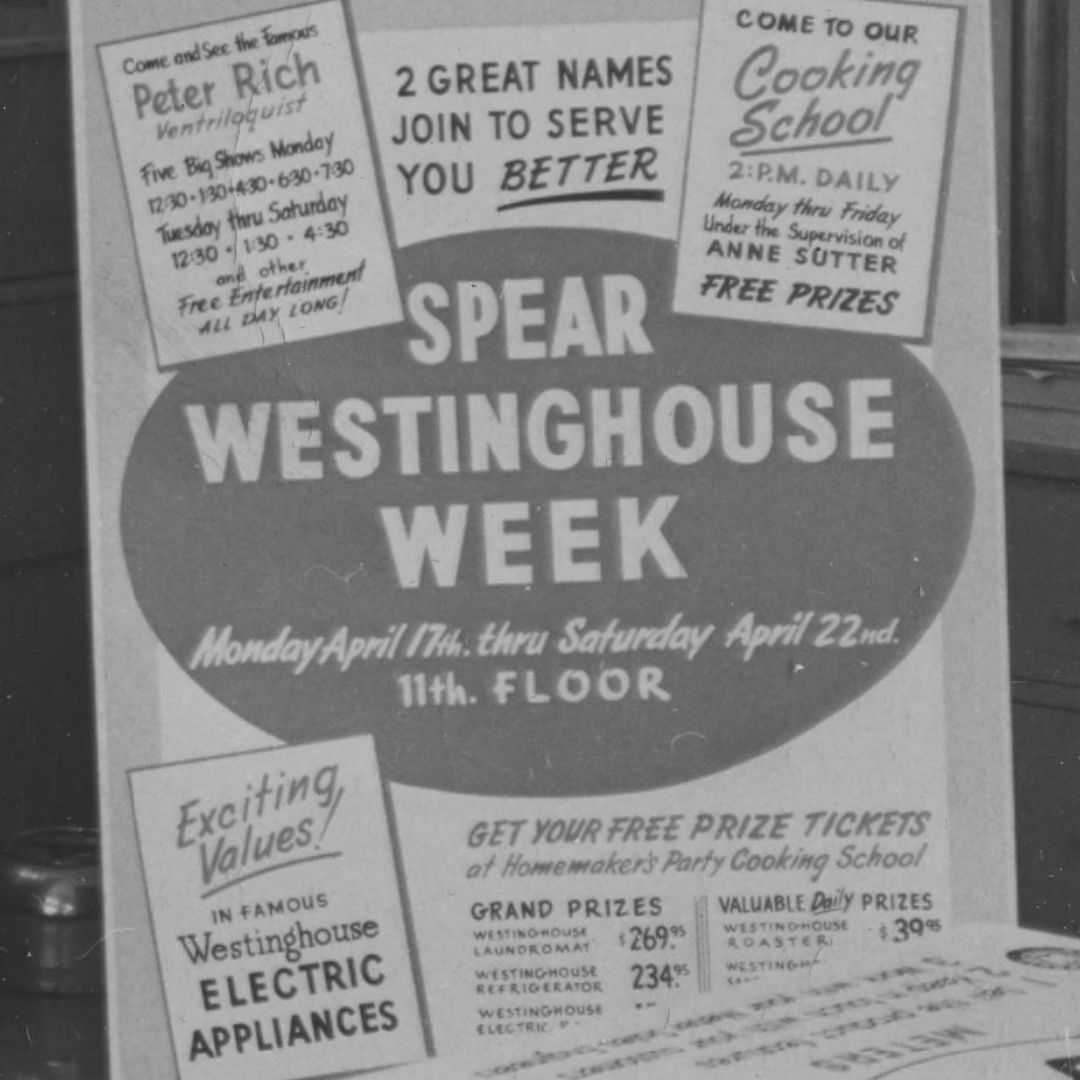 Still Smoking
The H.H. Seiferth Sign Company worked for a number of cigar retailers. Their signage included privileges for cigar and tobacco brands, alongside the regular shop signs.
Pittsburgh Cigar Co.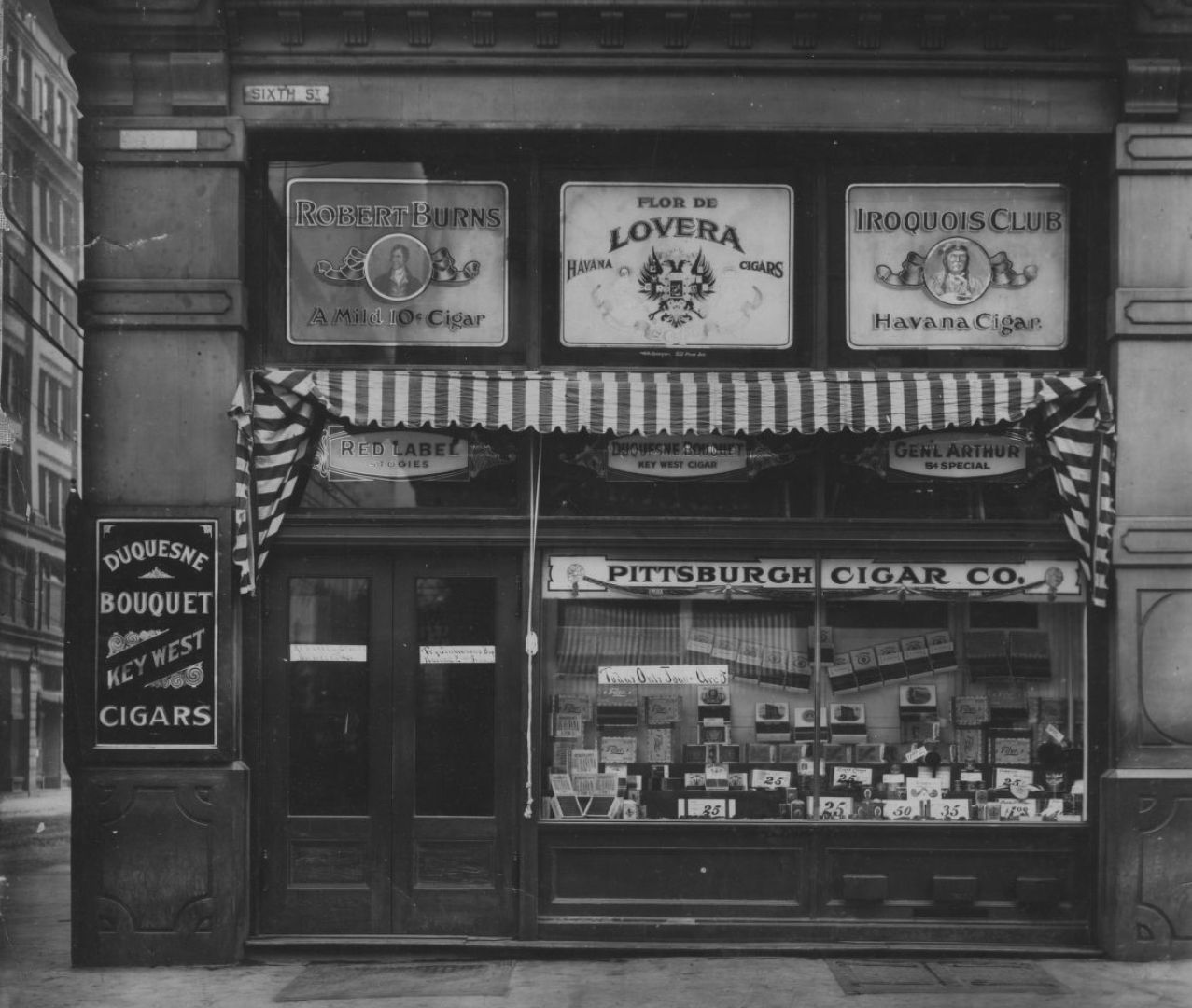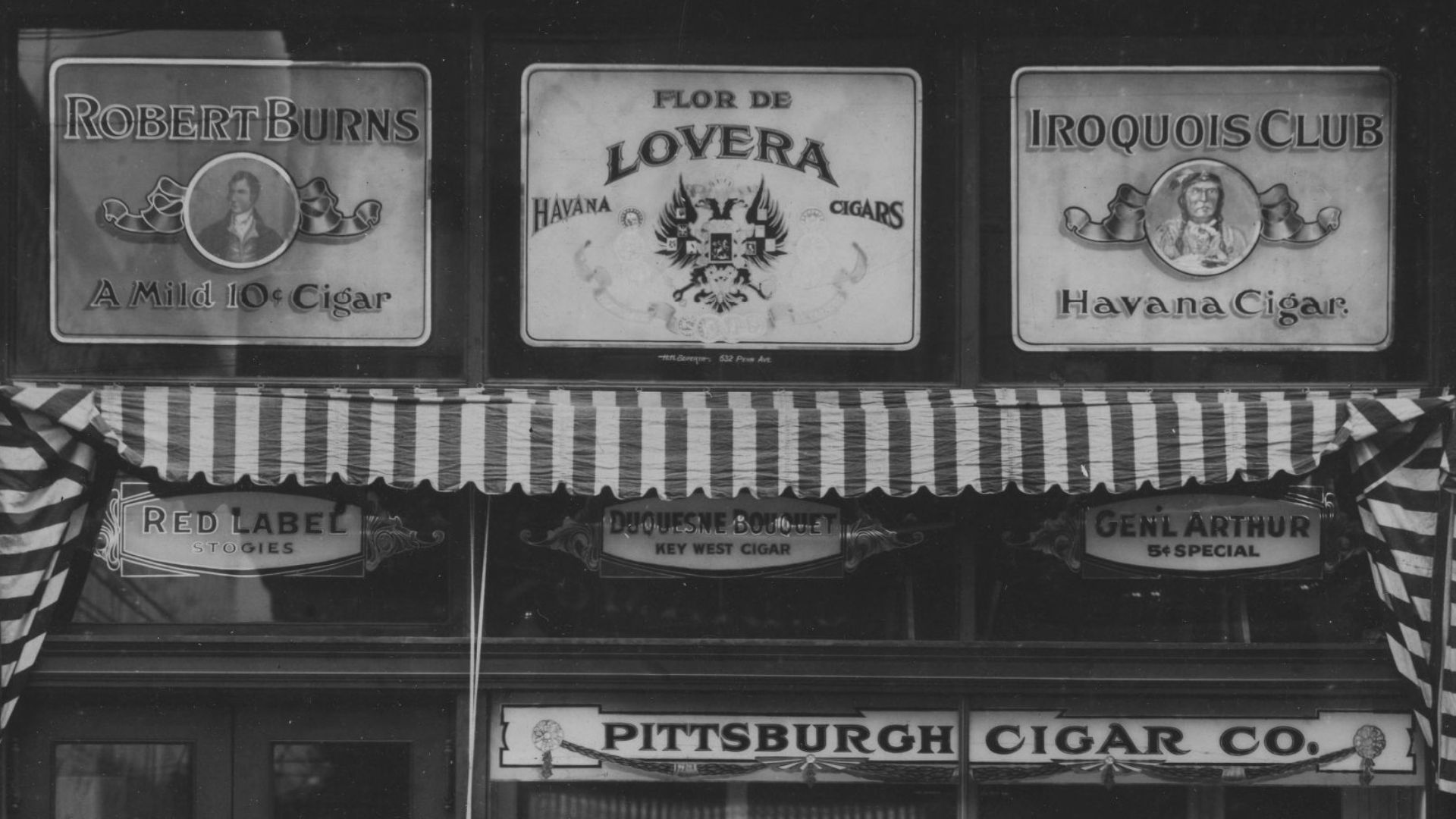 Joseph T. Snyder
This firm had multiple premises and H.H. Seiferth was responsible for regular signage in addition to new store opening announcements. They also produced a variety of window display signage, including showcards and price tickets.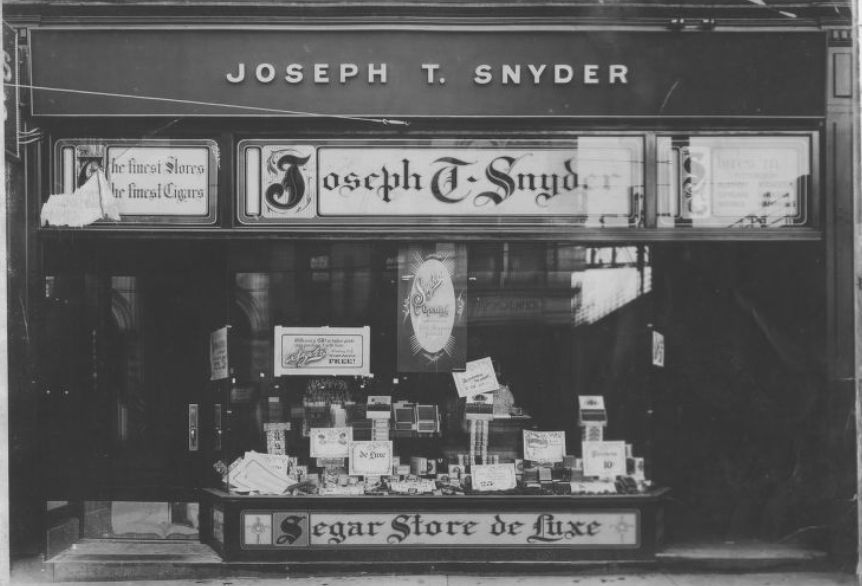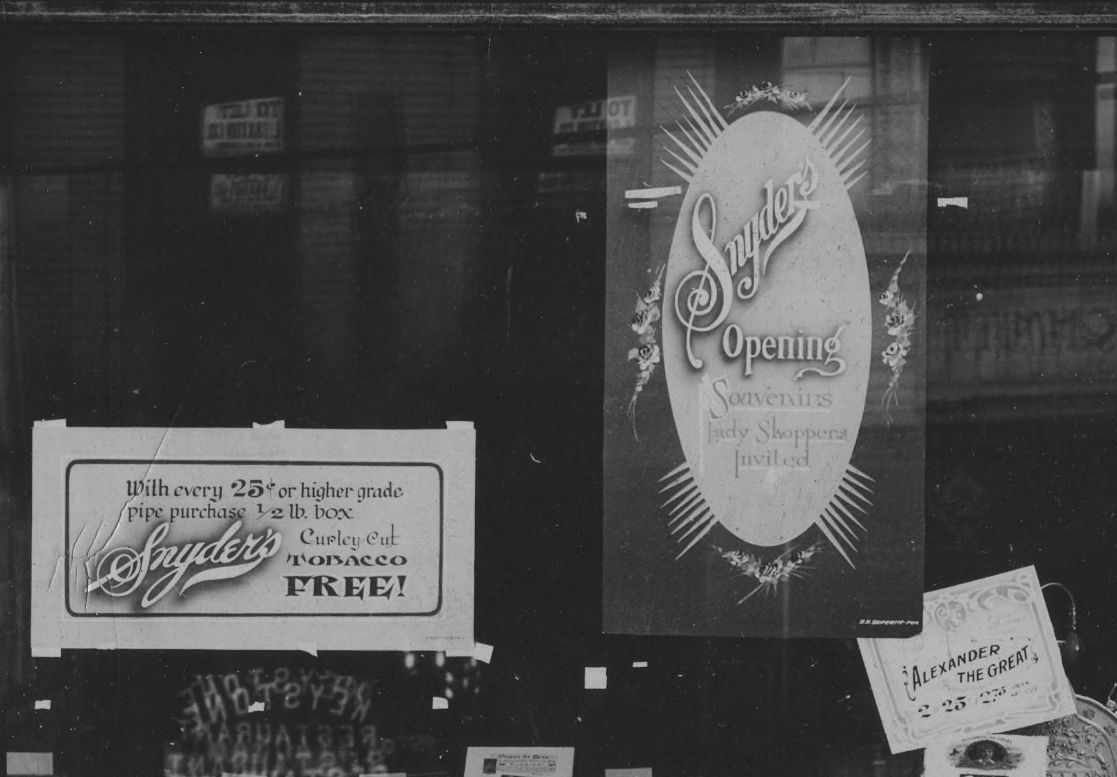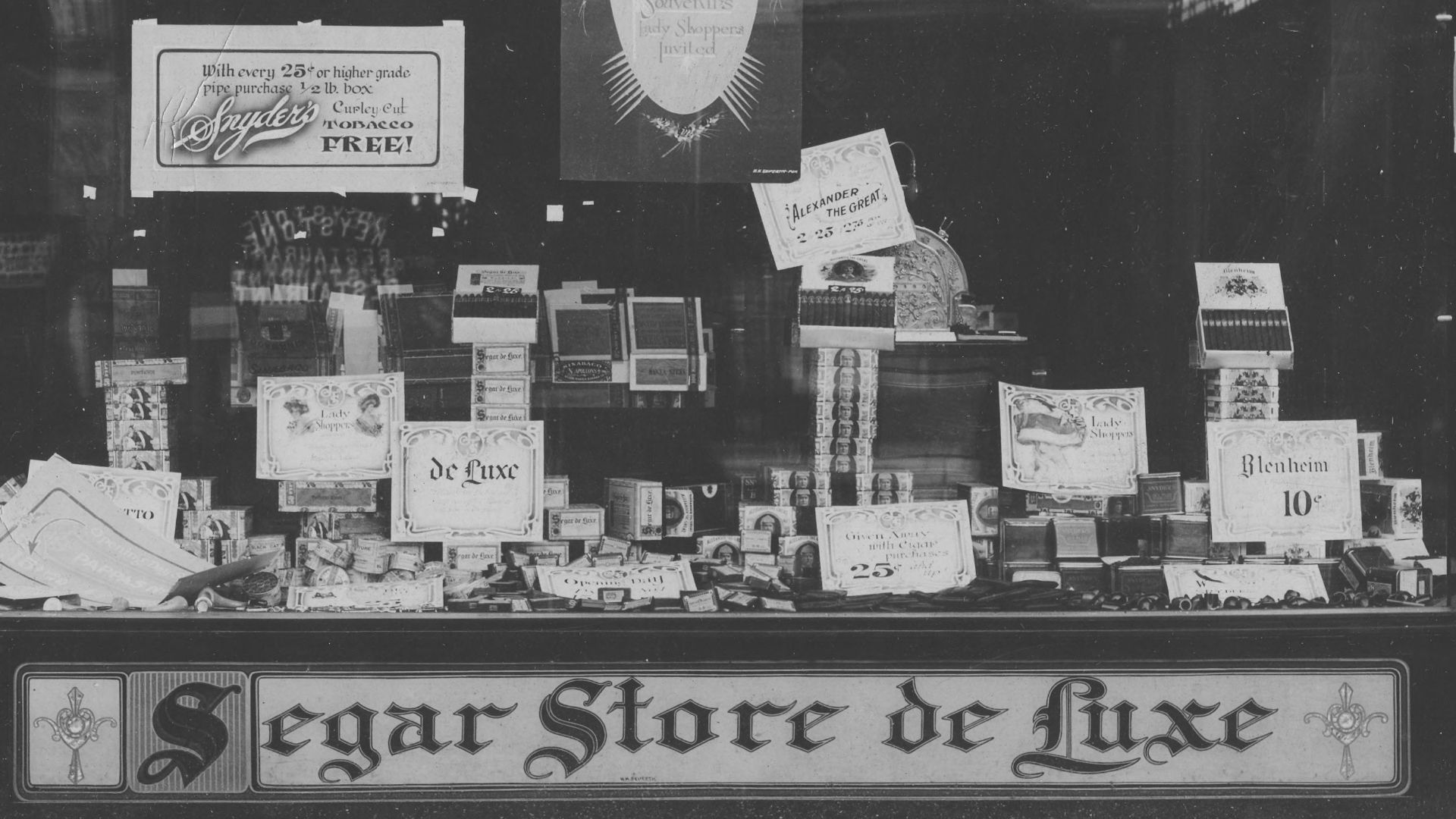 Russell's Cigar Store
This tobacco shop was housed in an impressive building, with signage incorporated into some of its architectural features.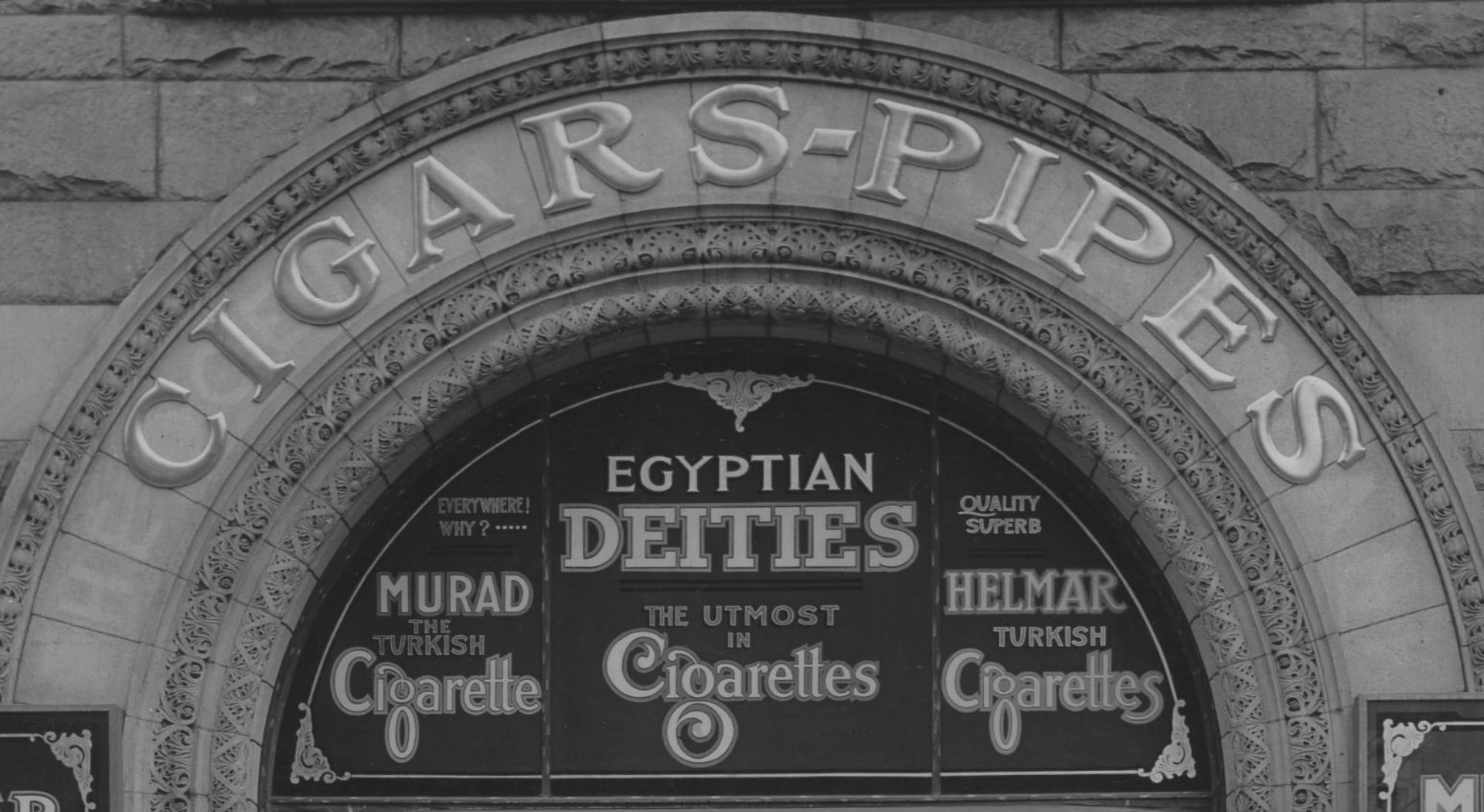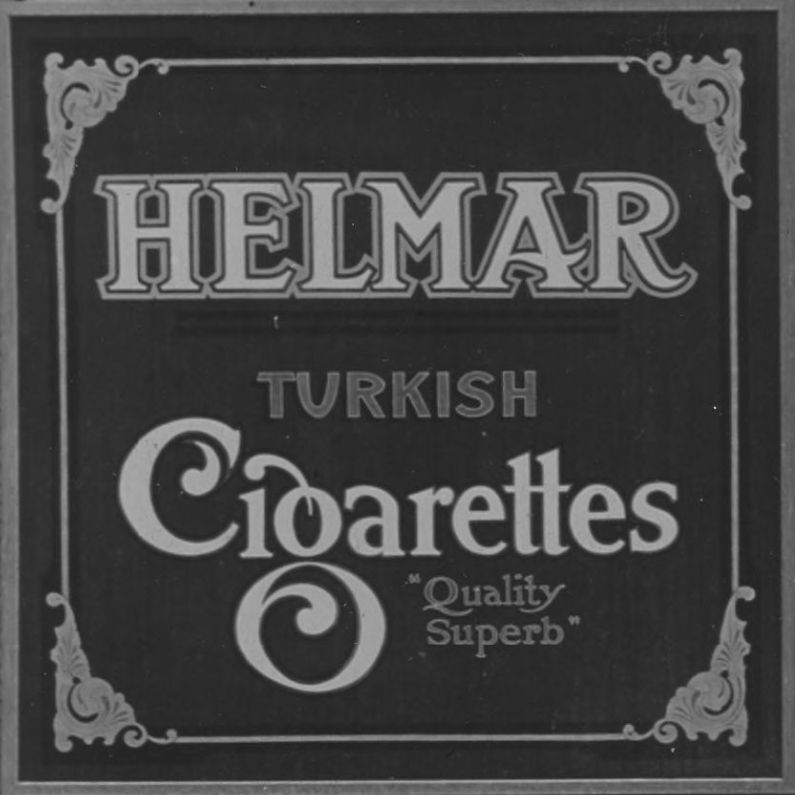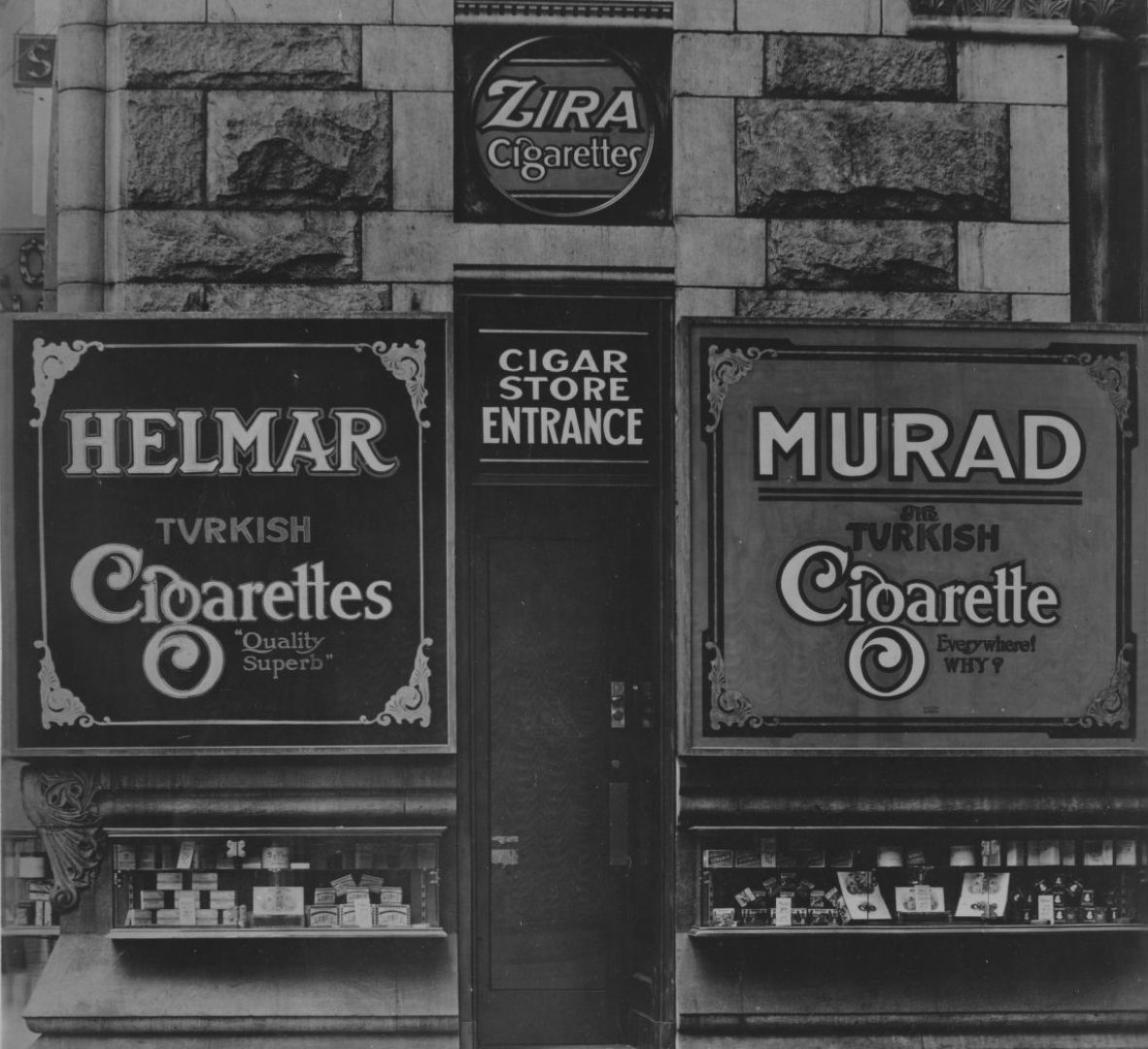 Afco Cigar Company
For this customer, the H.H. Seiferth firm employed almost all of their capabilities, including what appears to be some illuminated signage.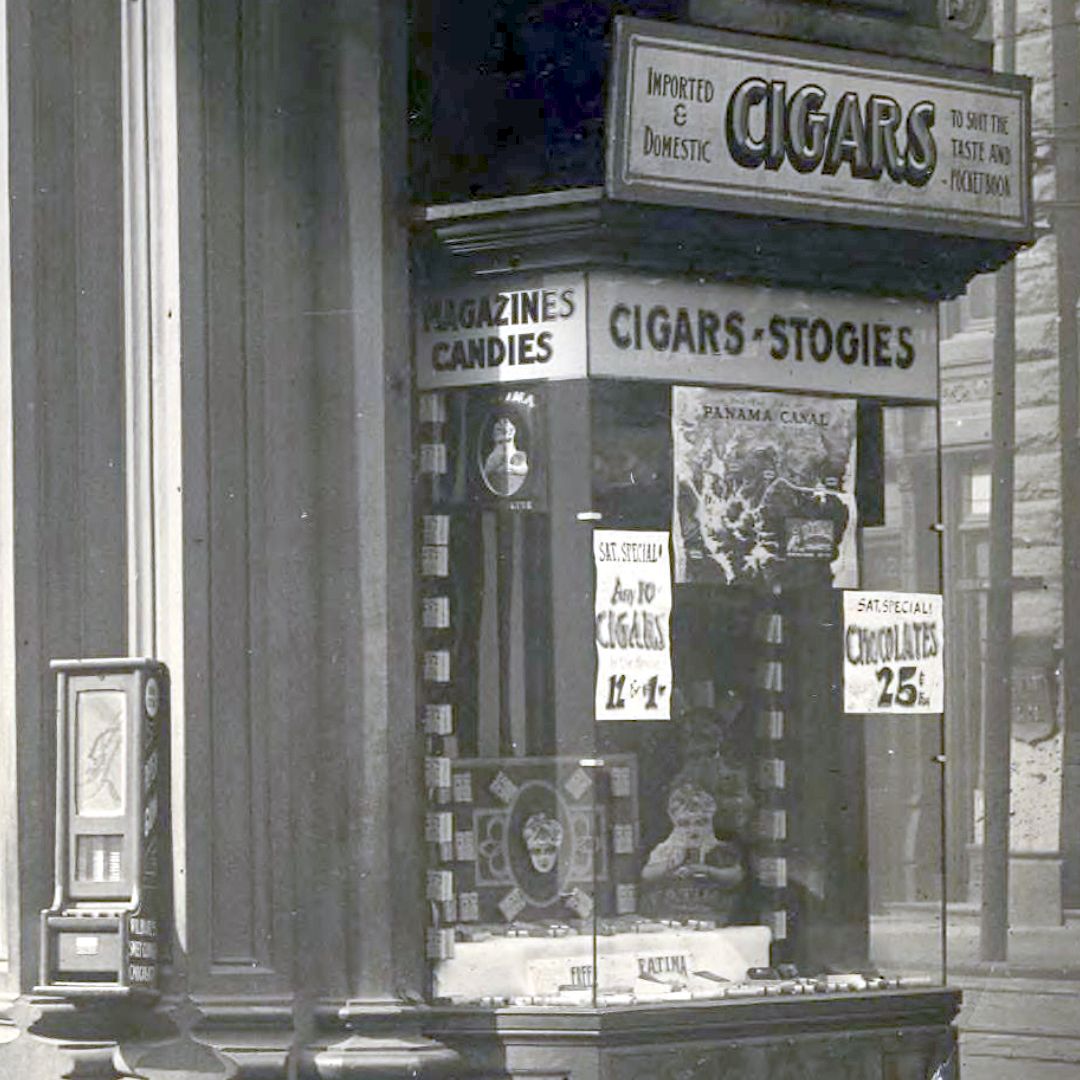 Open, Shut, and Clearing Out
In addition to painting signs to announce store openings, H.H. Seiferth also produced work for stock clearance and closing down sales. These were often at an extraordinary scale, sometimes straddling entire frontages.
The Surprise Store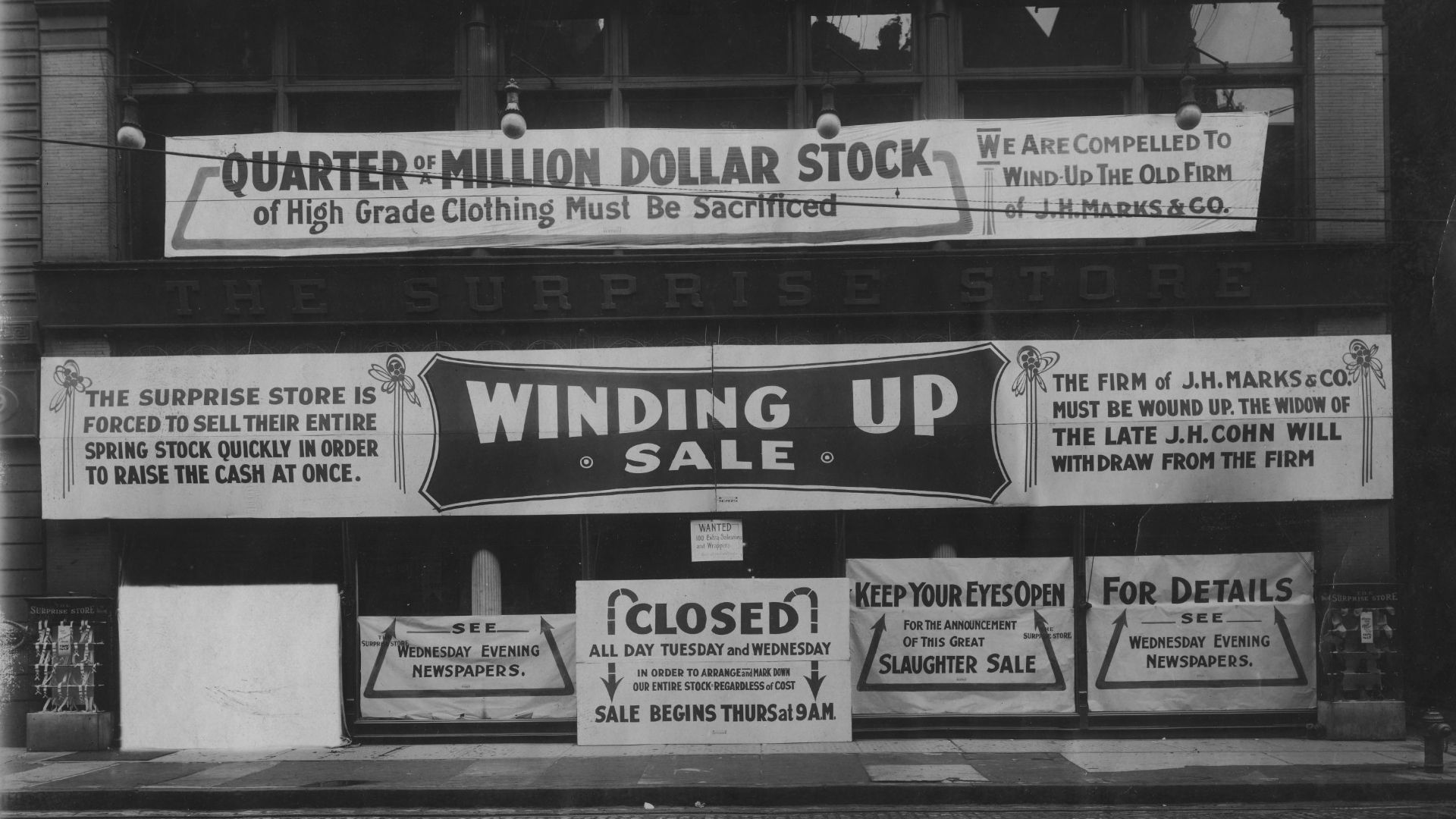 Curran's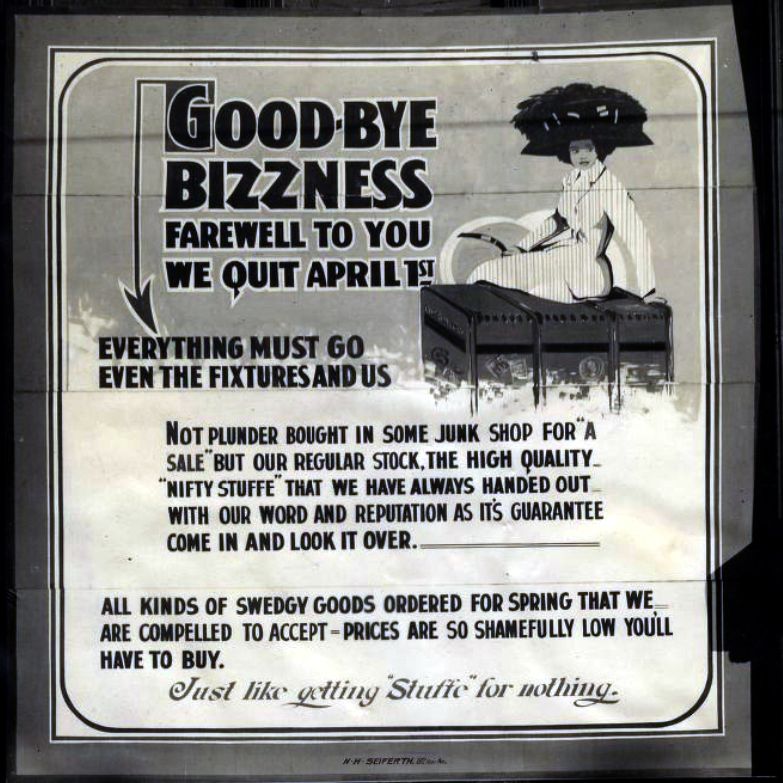 Kaufmann's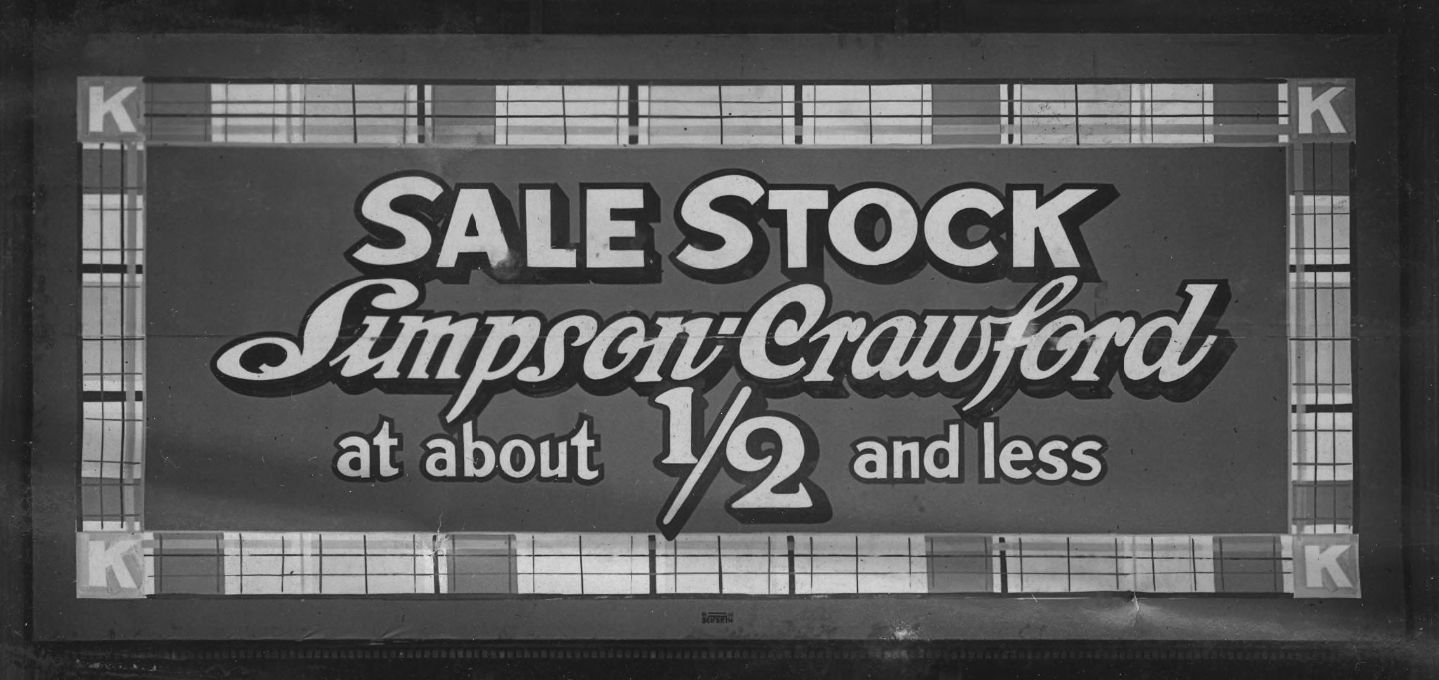 Hilton Clothes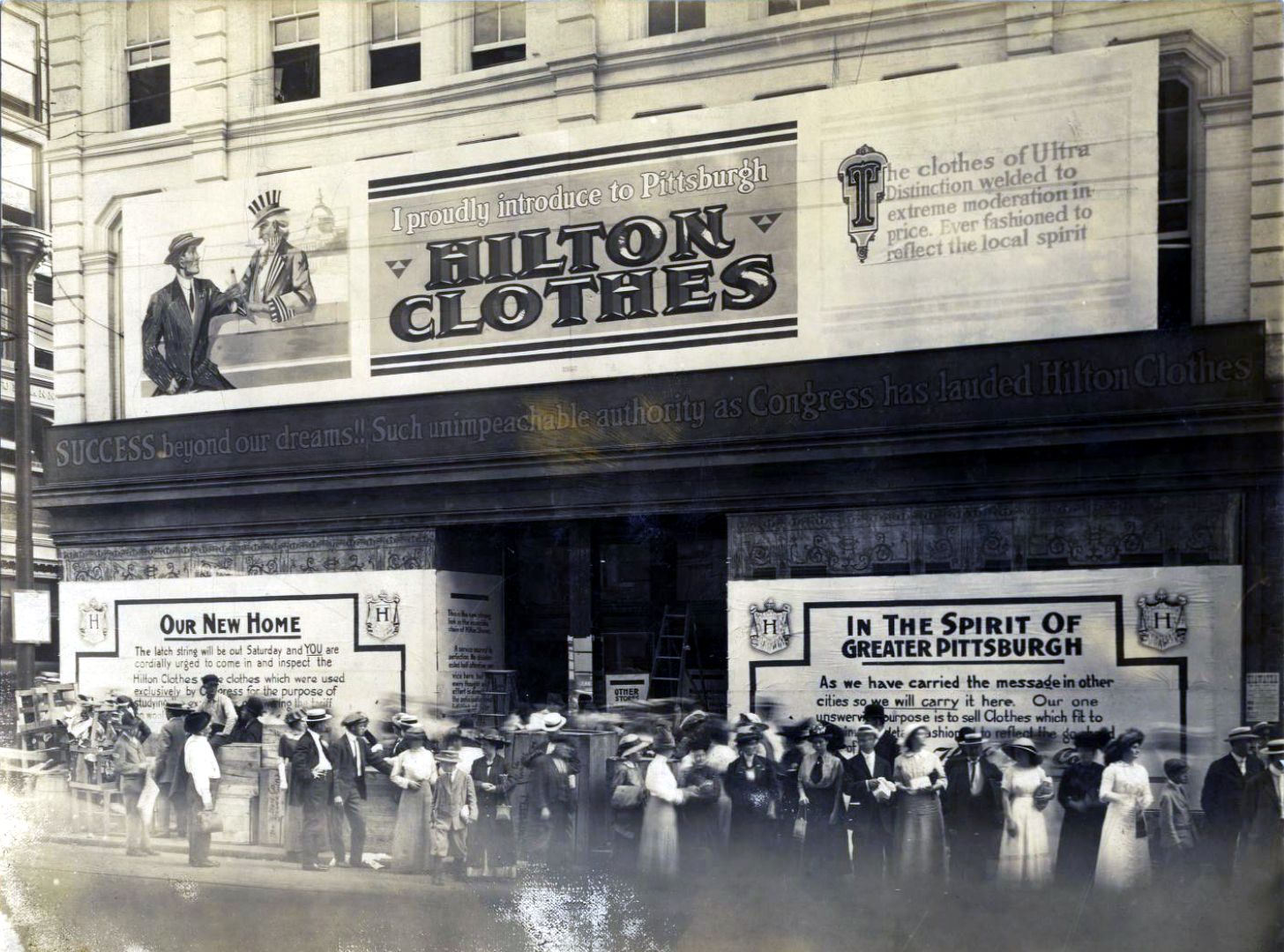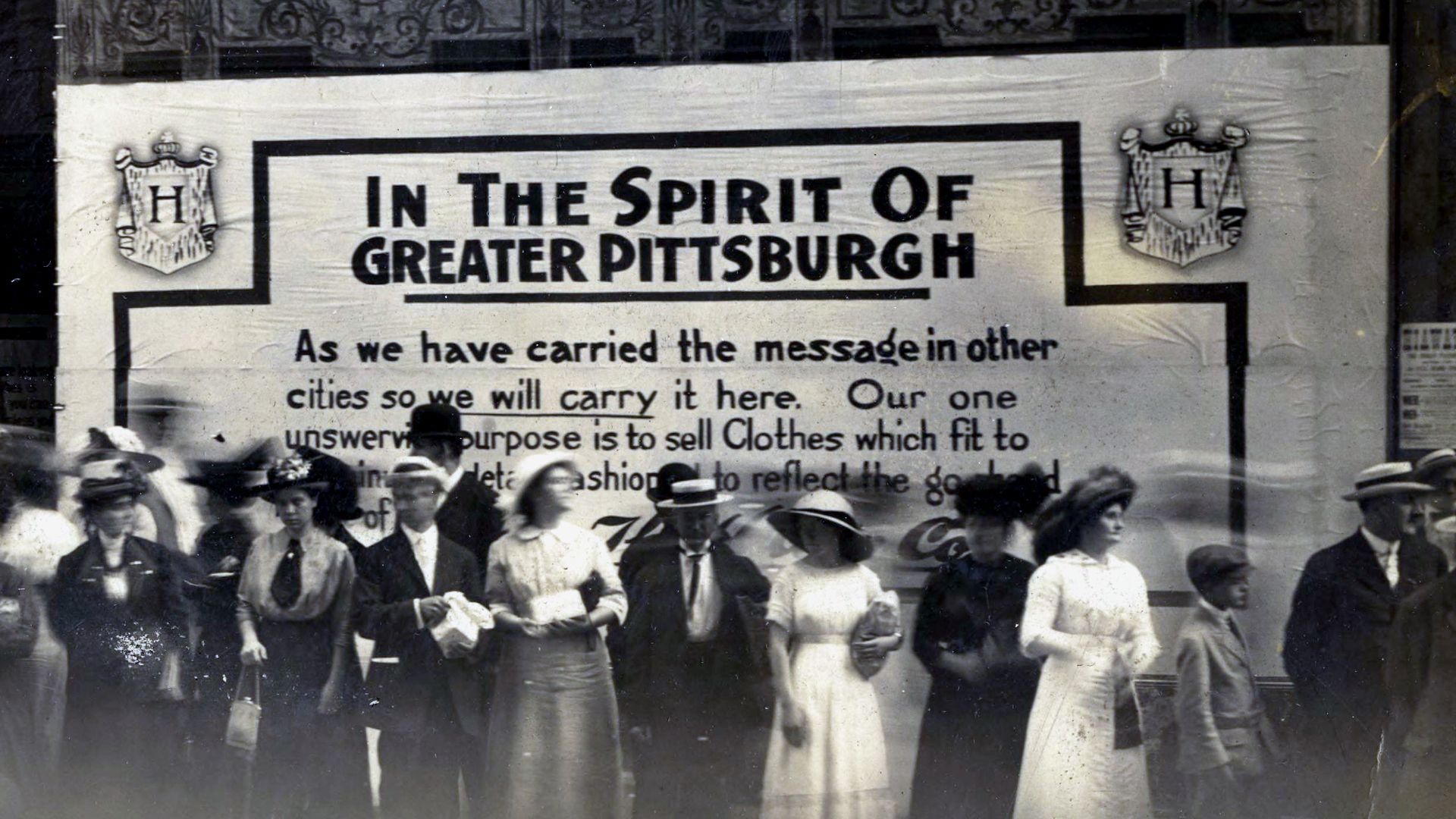 Great Britain Rainproof Co.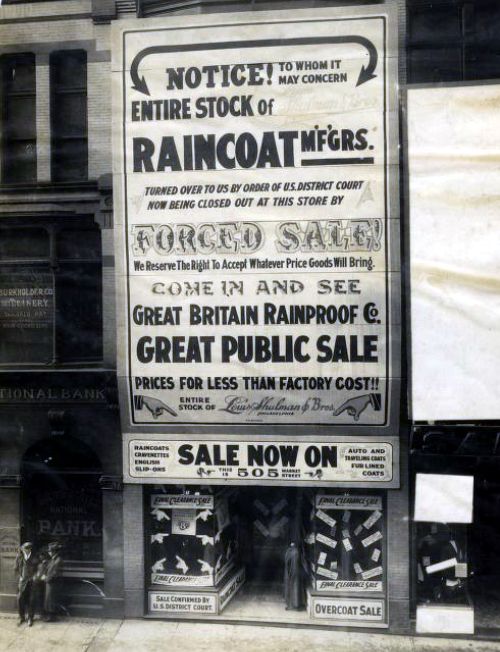 B. White Company / Rosenbaum Co.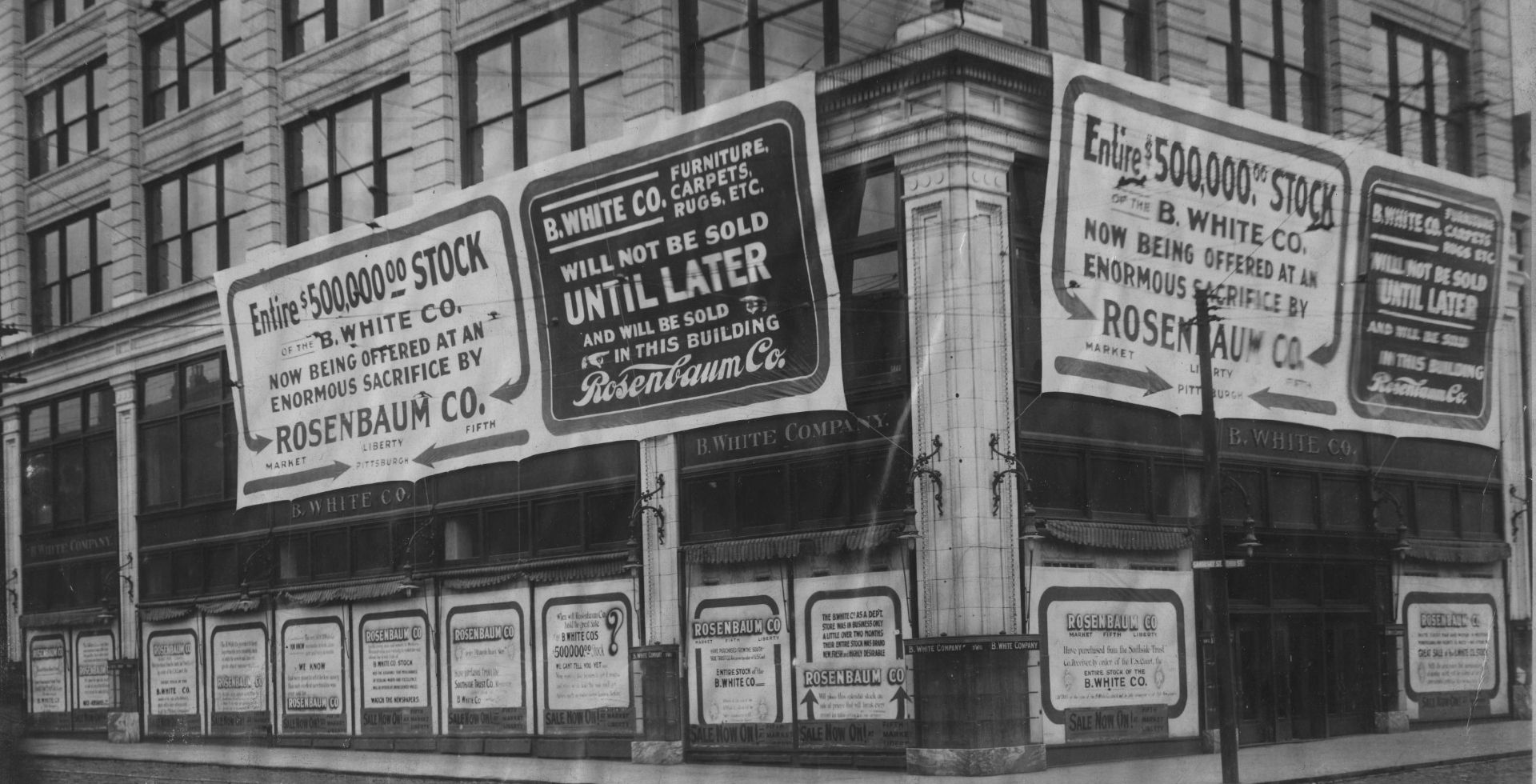 Rosenbaum Co.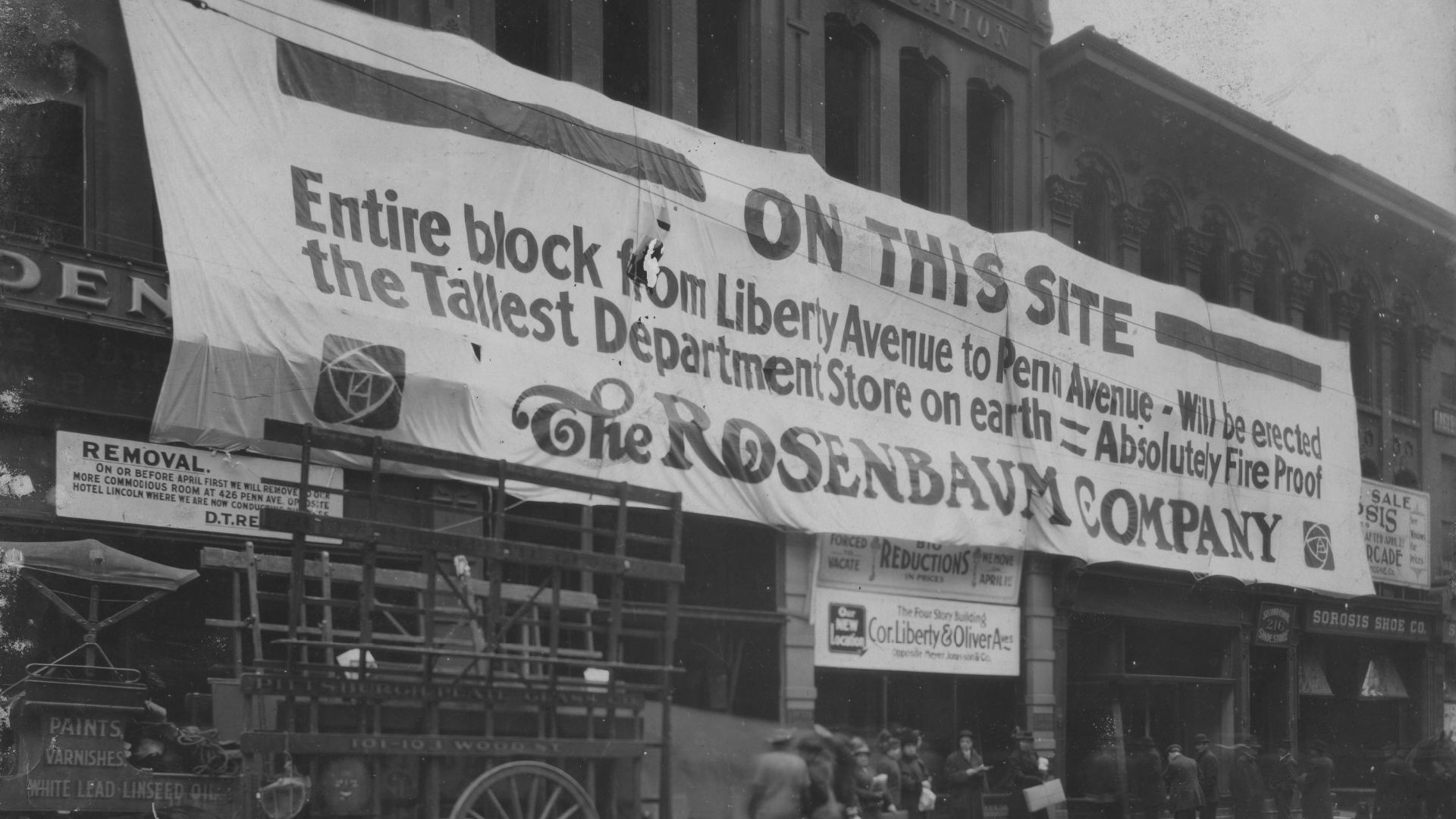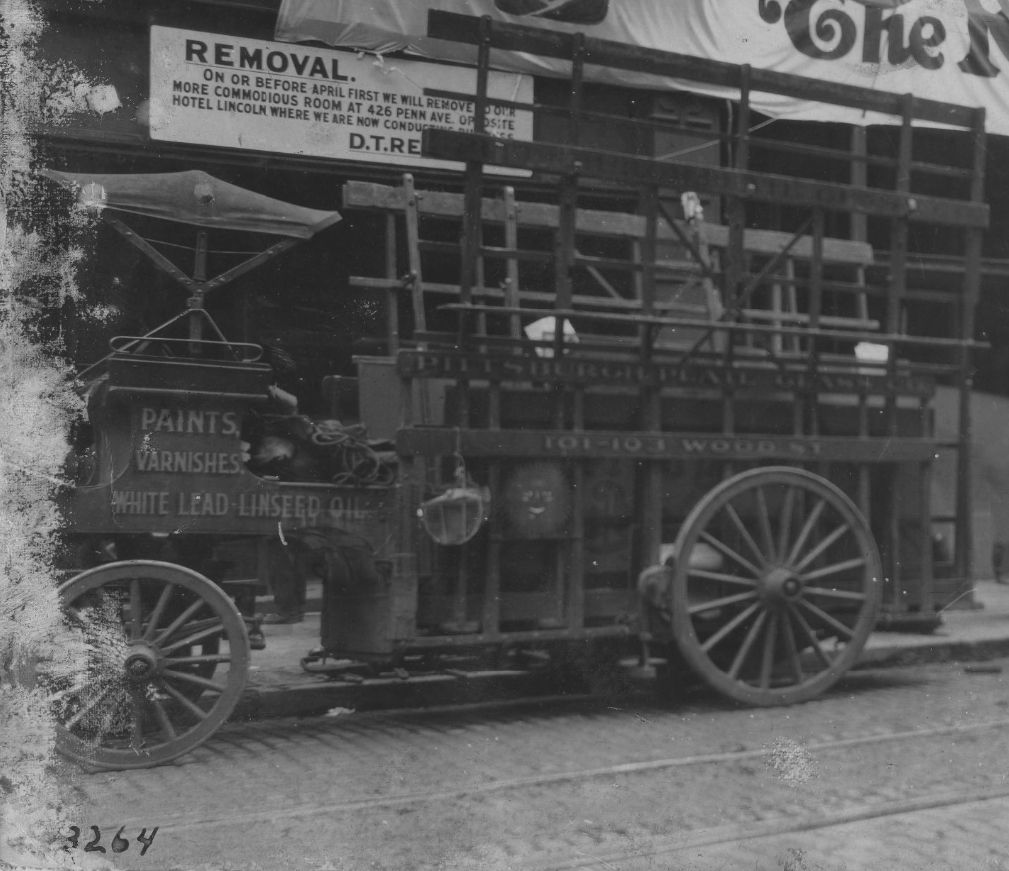 Deals on Wheels
Some of the sales above were also trailed on moving vehicles, which represent a point of transition between horse-drawn and motorised transport.
Kaufmann's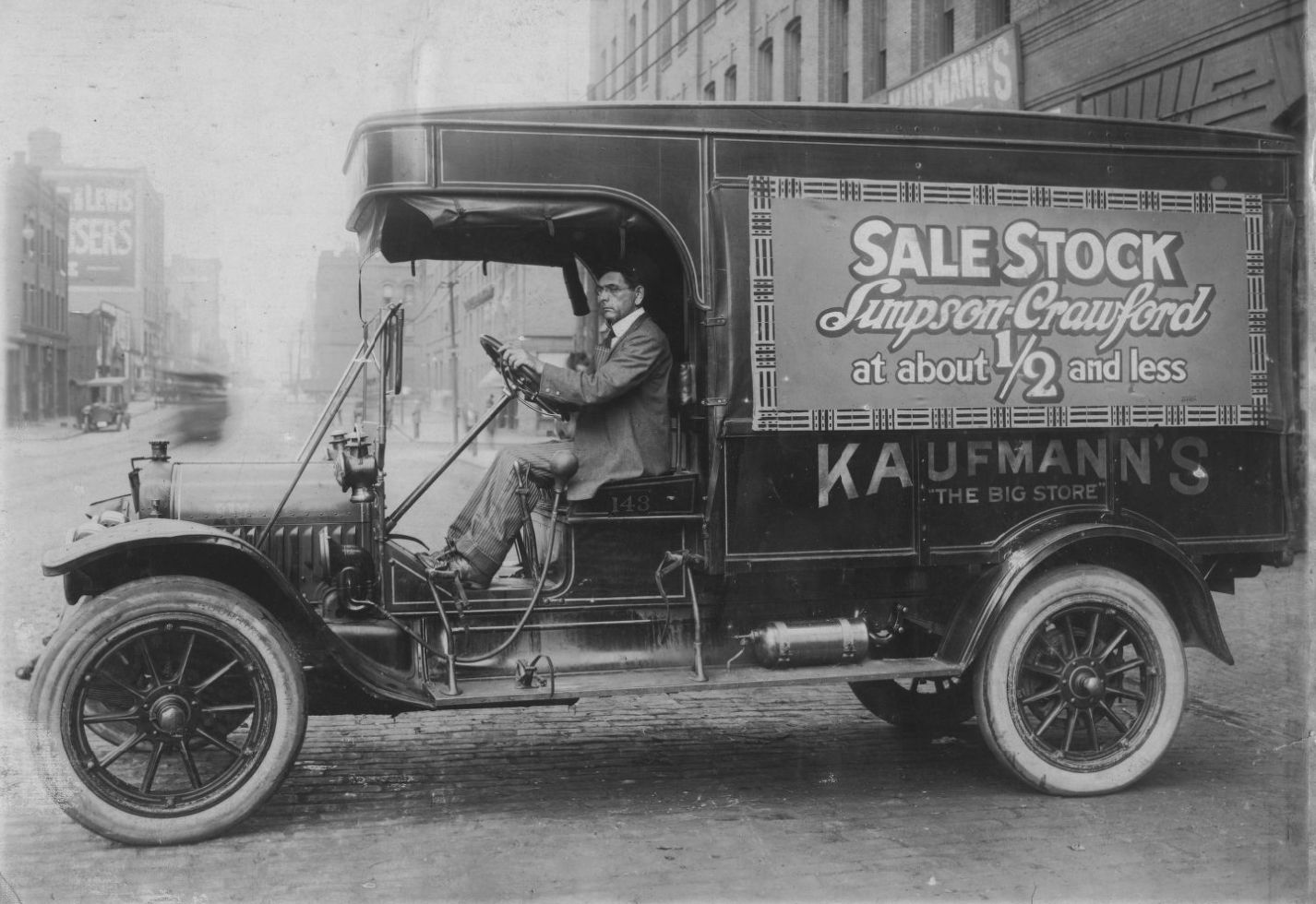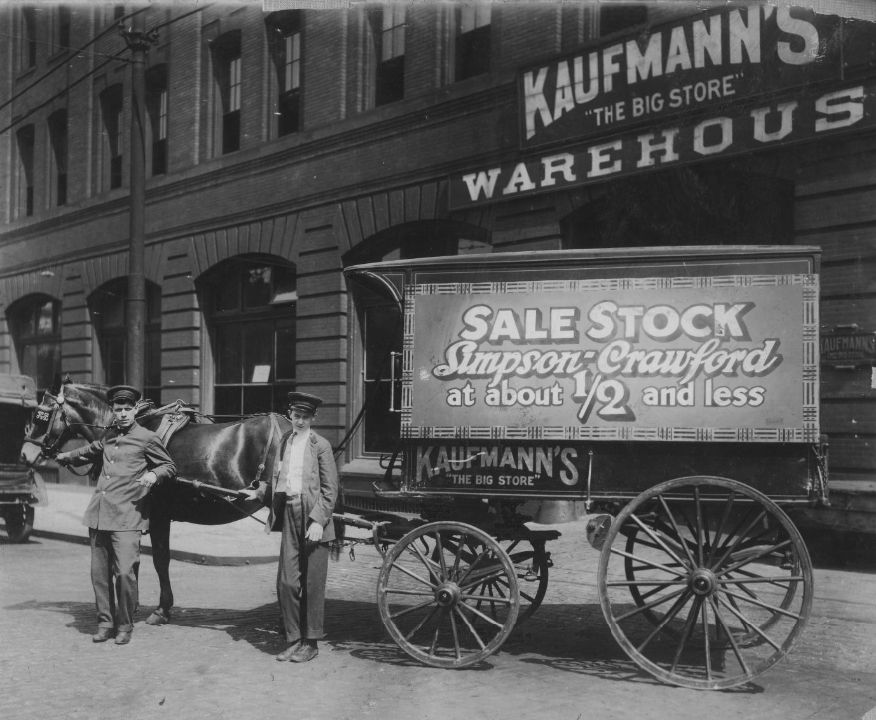 B. White Company / Rosenbaum Co.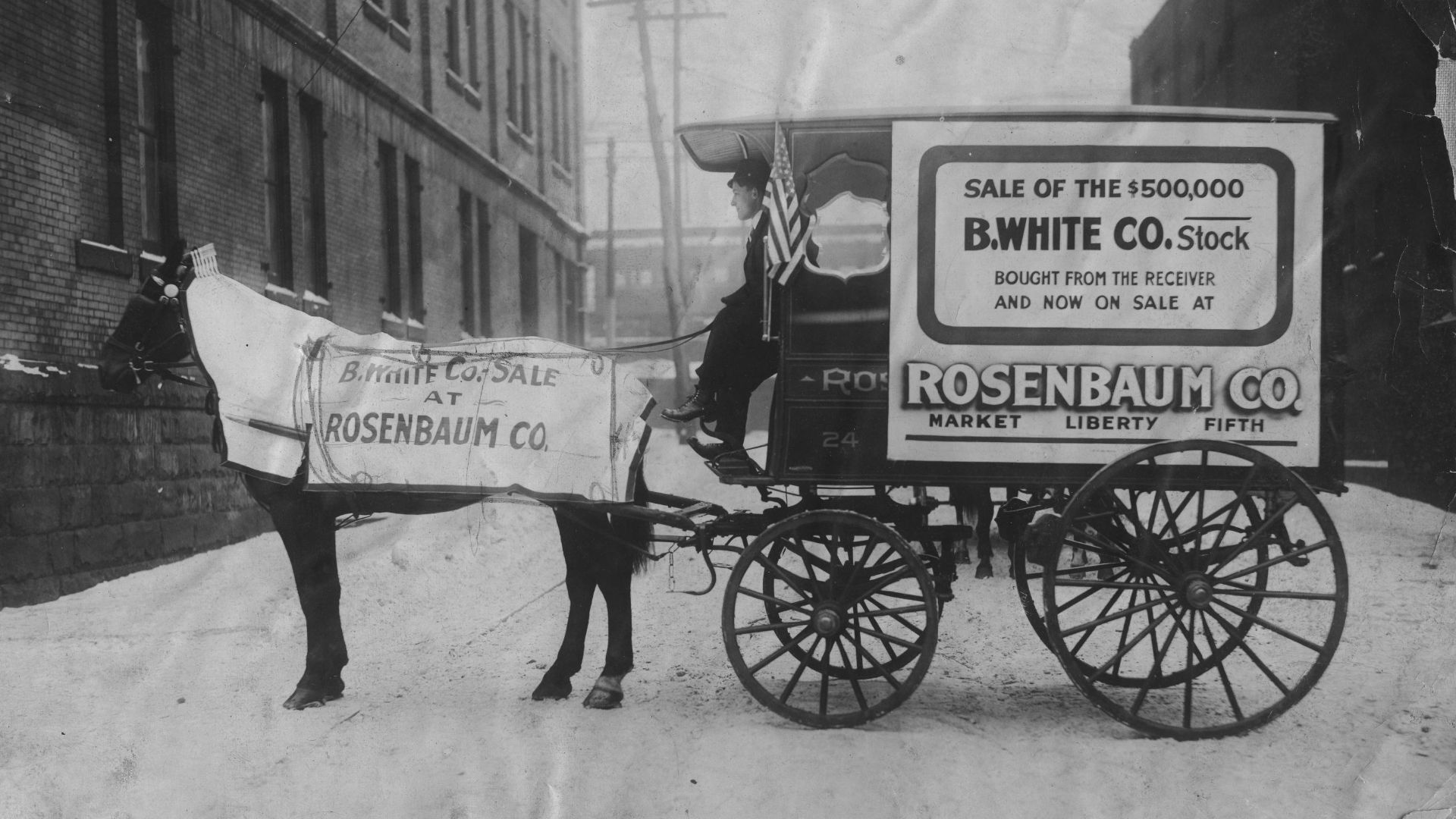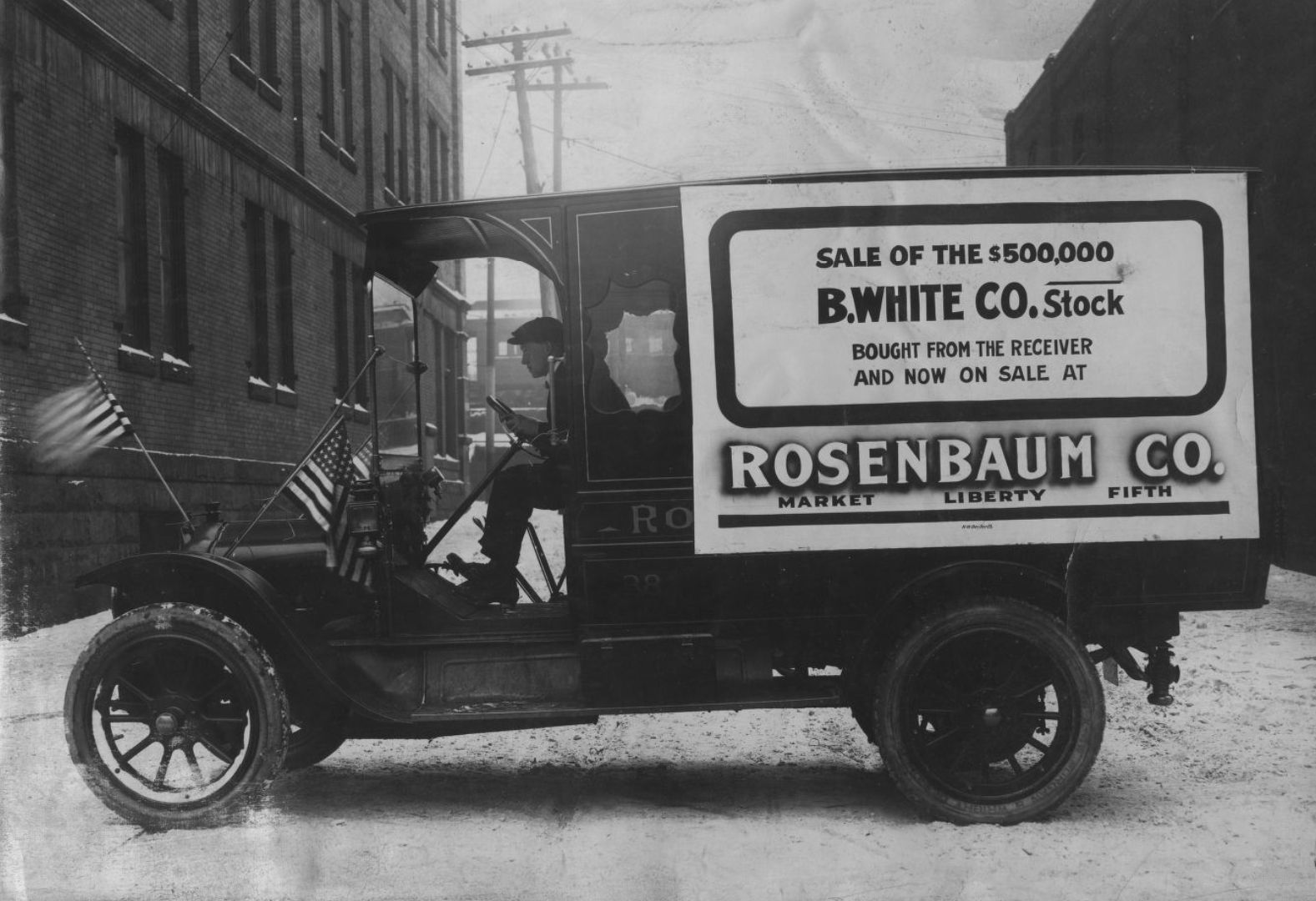 Dressing Up
Many of the big retailers above sold clothing, but there were also a number of smaller businesses that sought out the H.H. Seiferth touch for their signs.
Economy Shoe Shop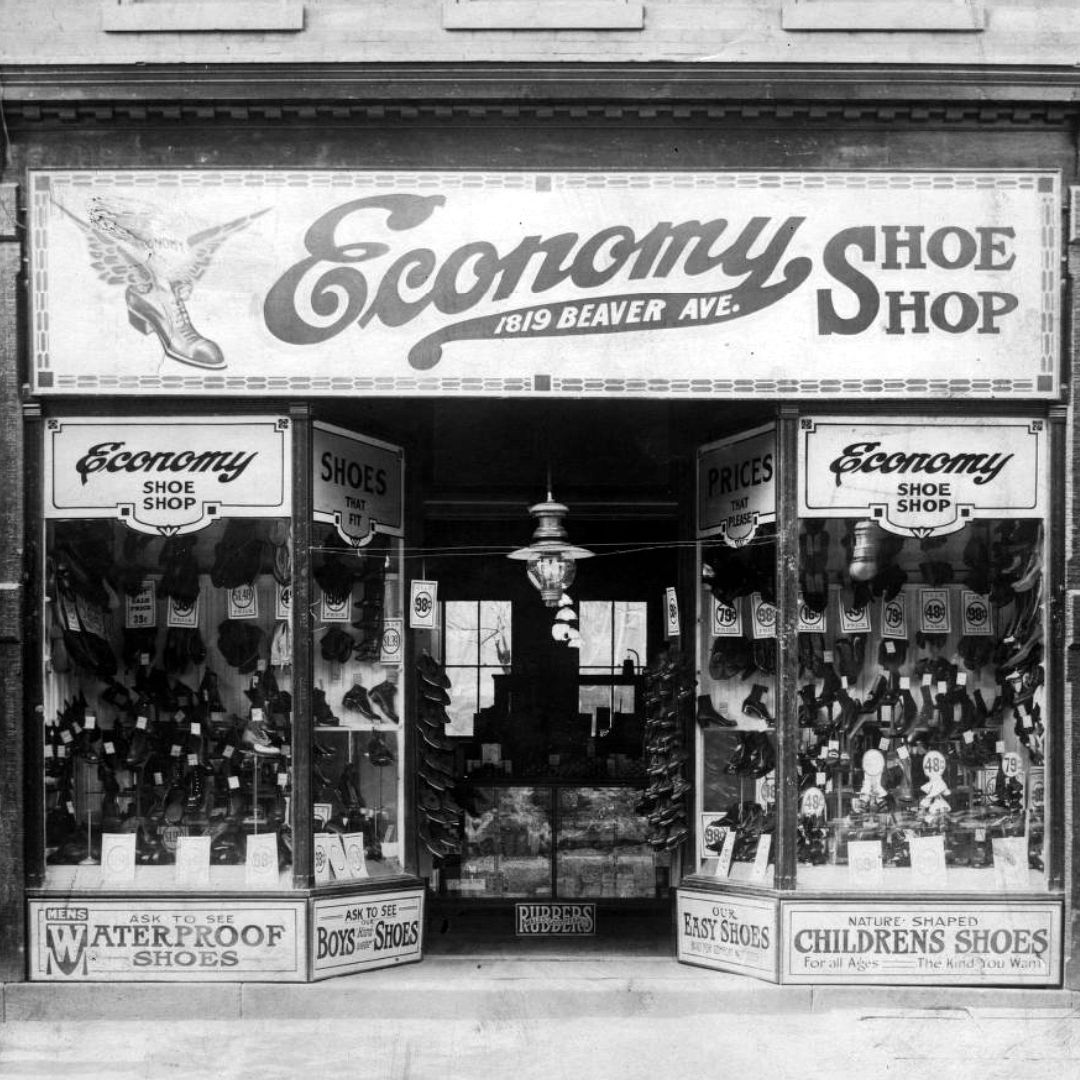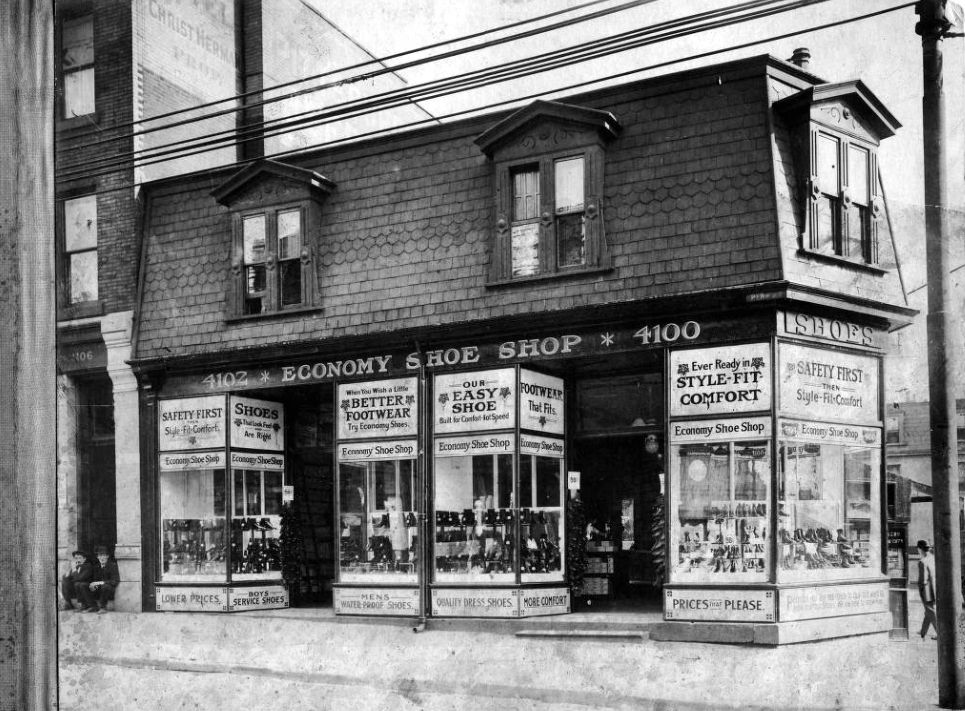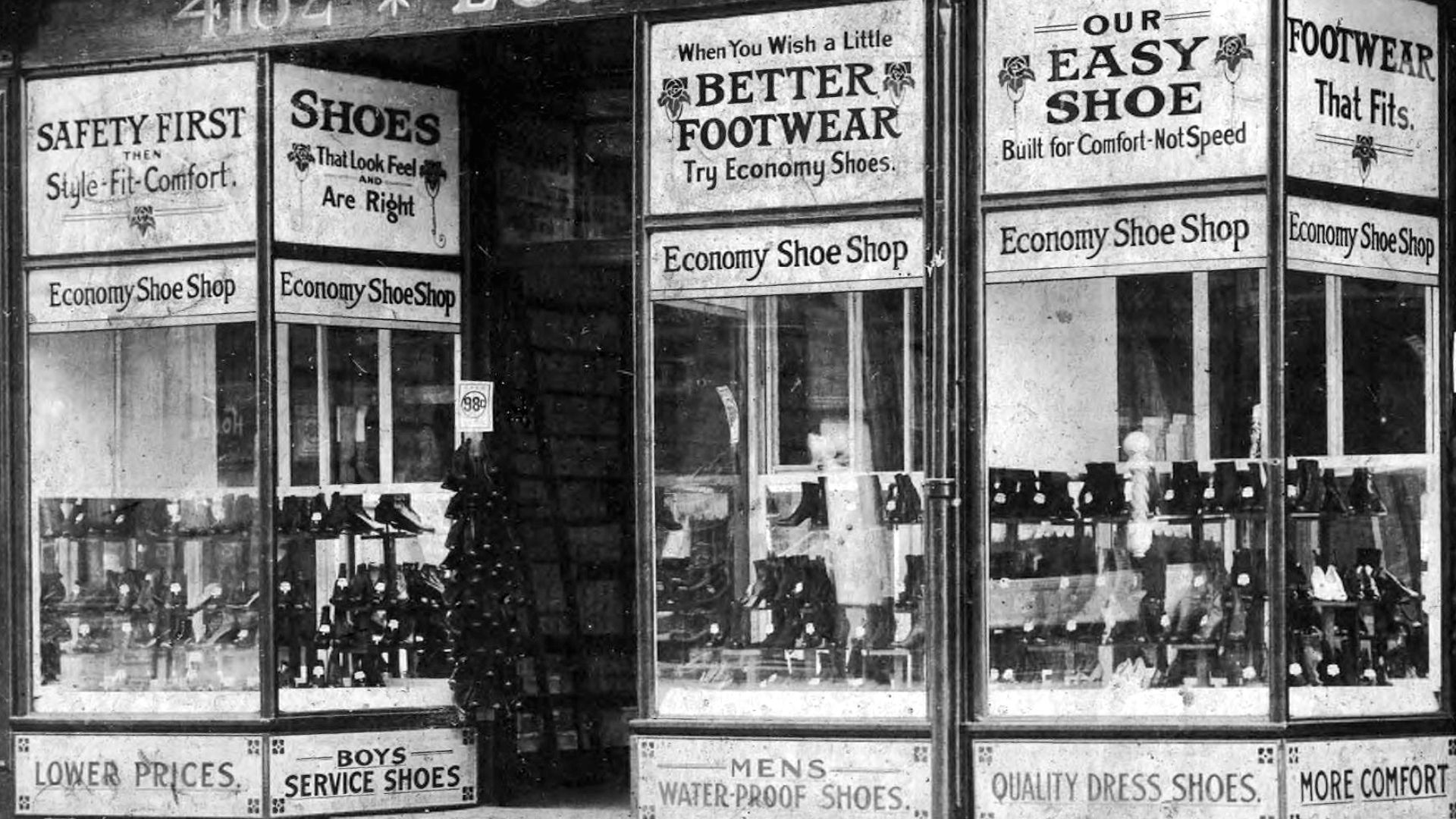 Goodyear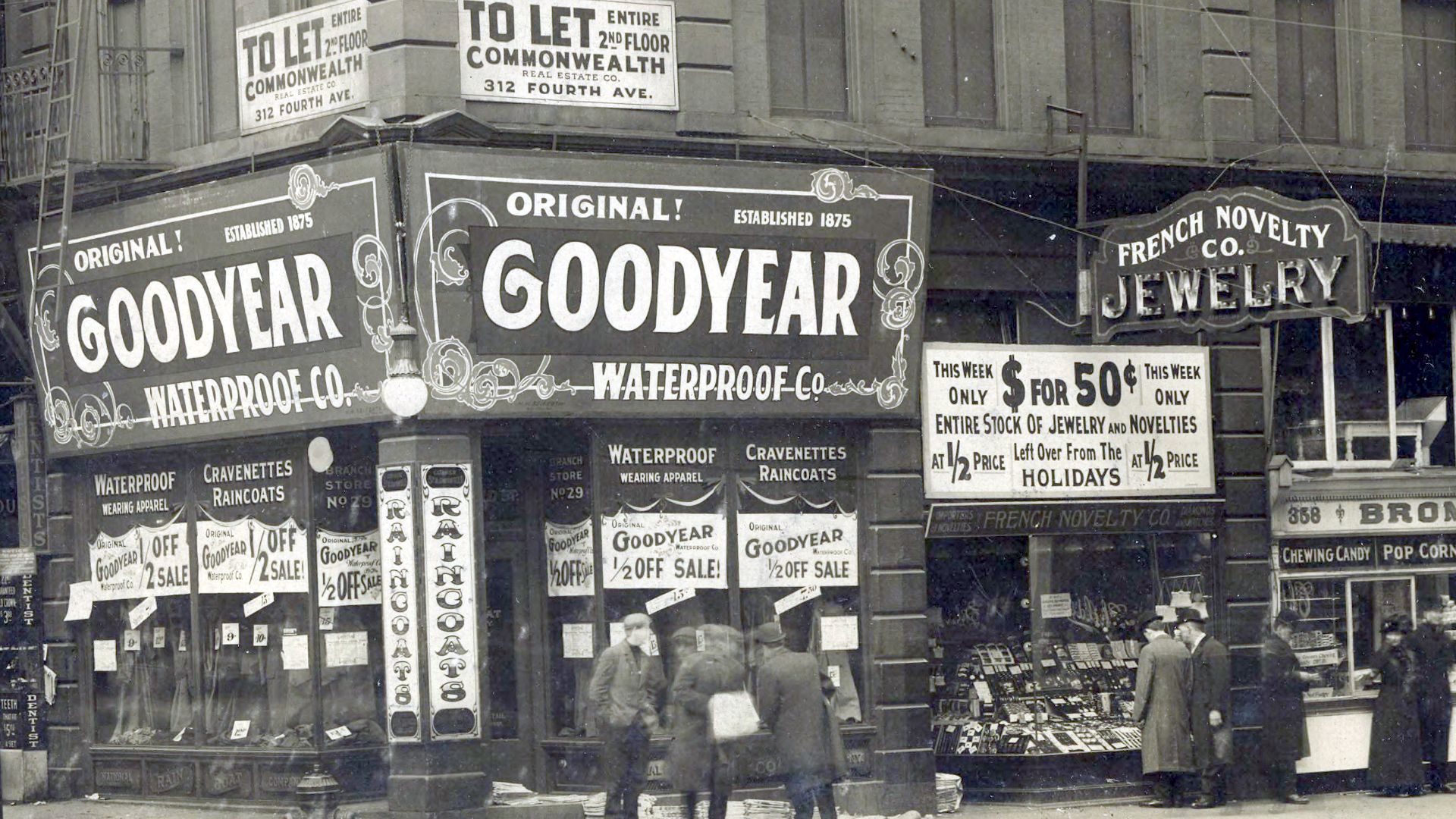 Suits You, Sir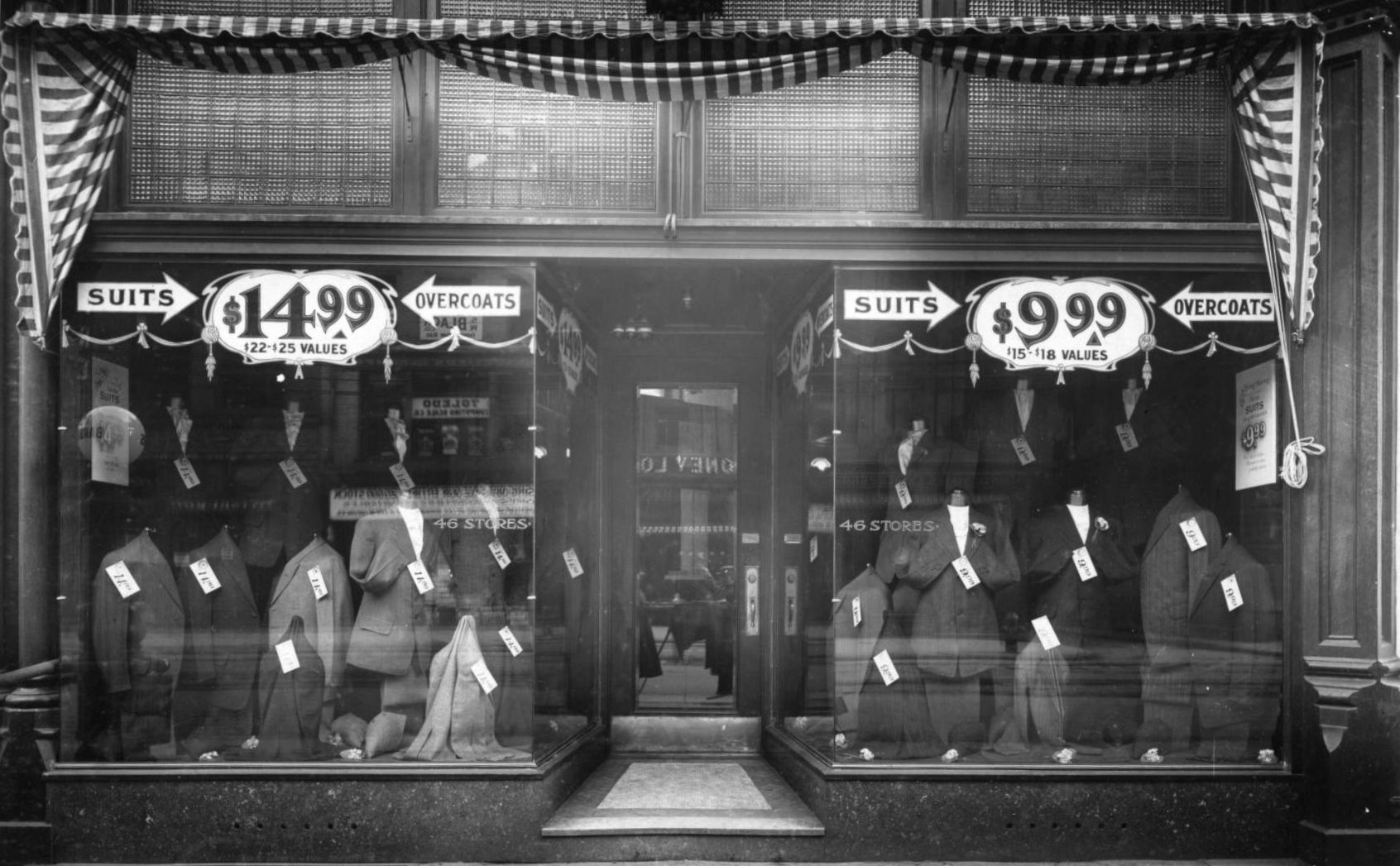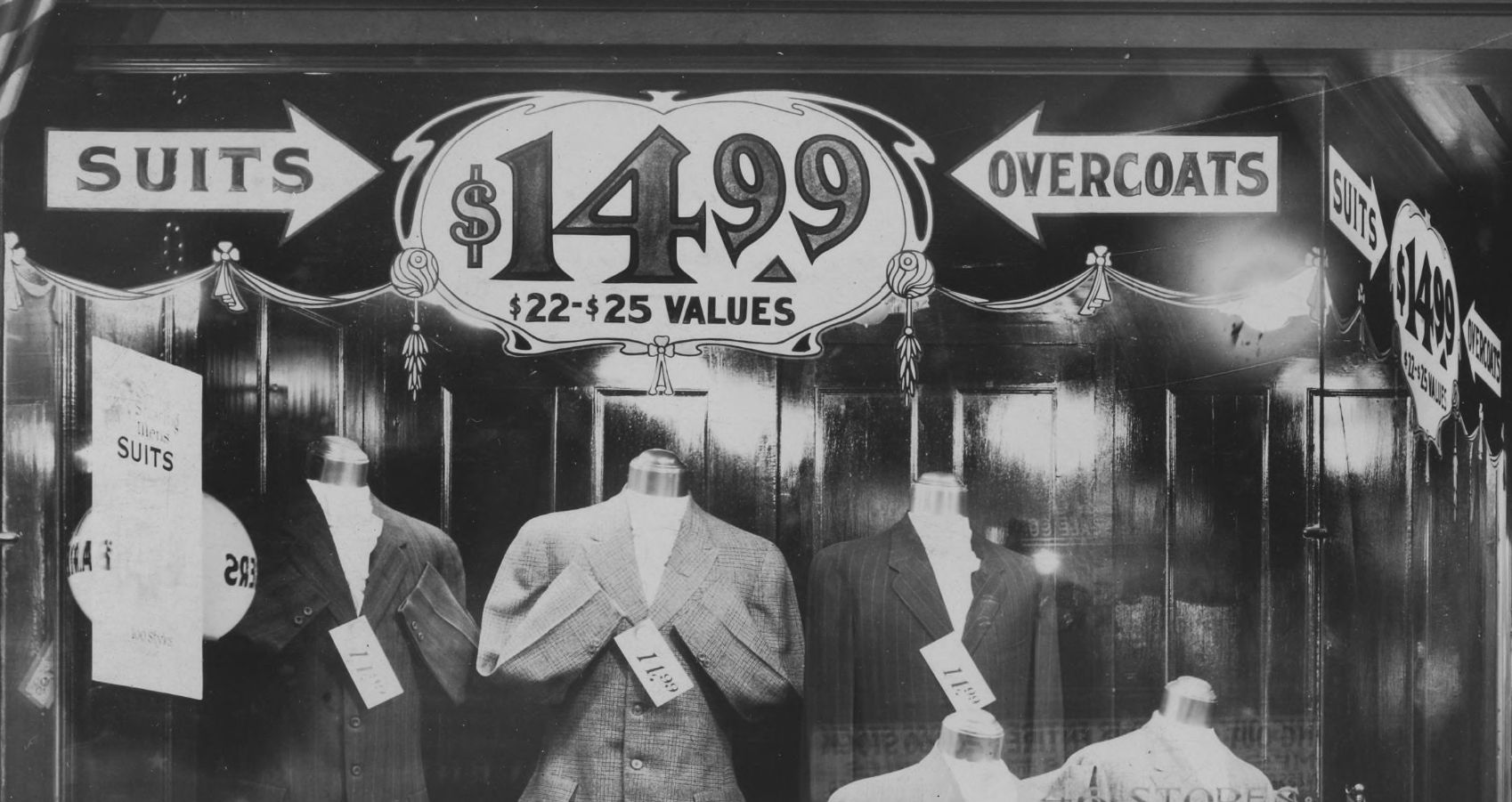 F.C. Doeschner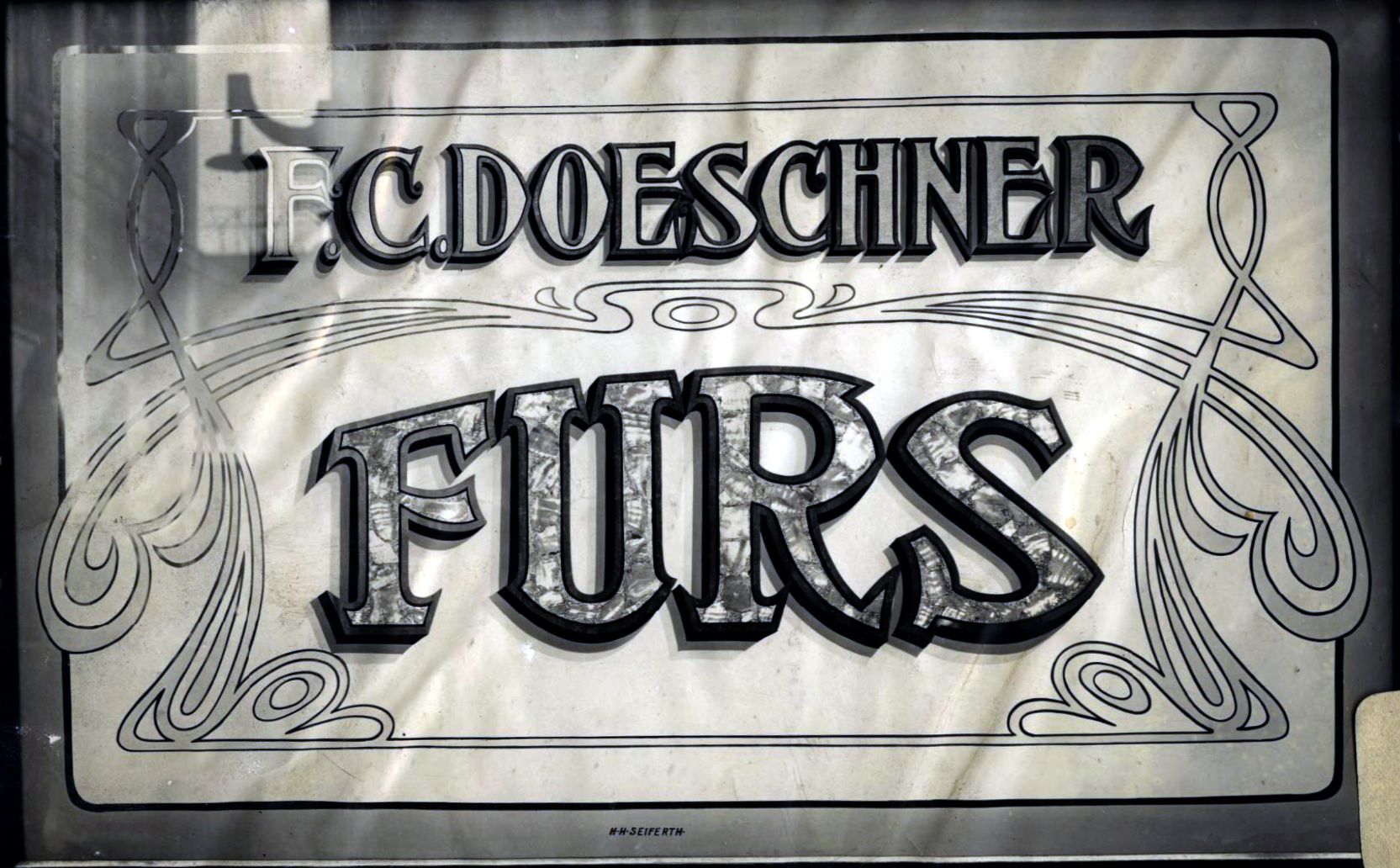 Frank & Seder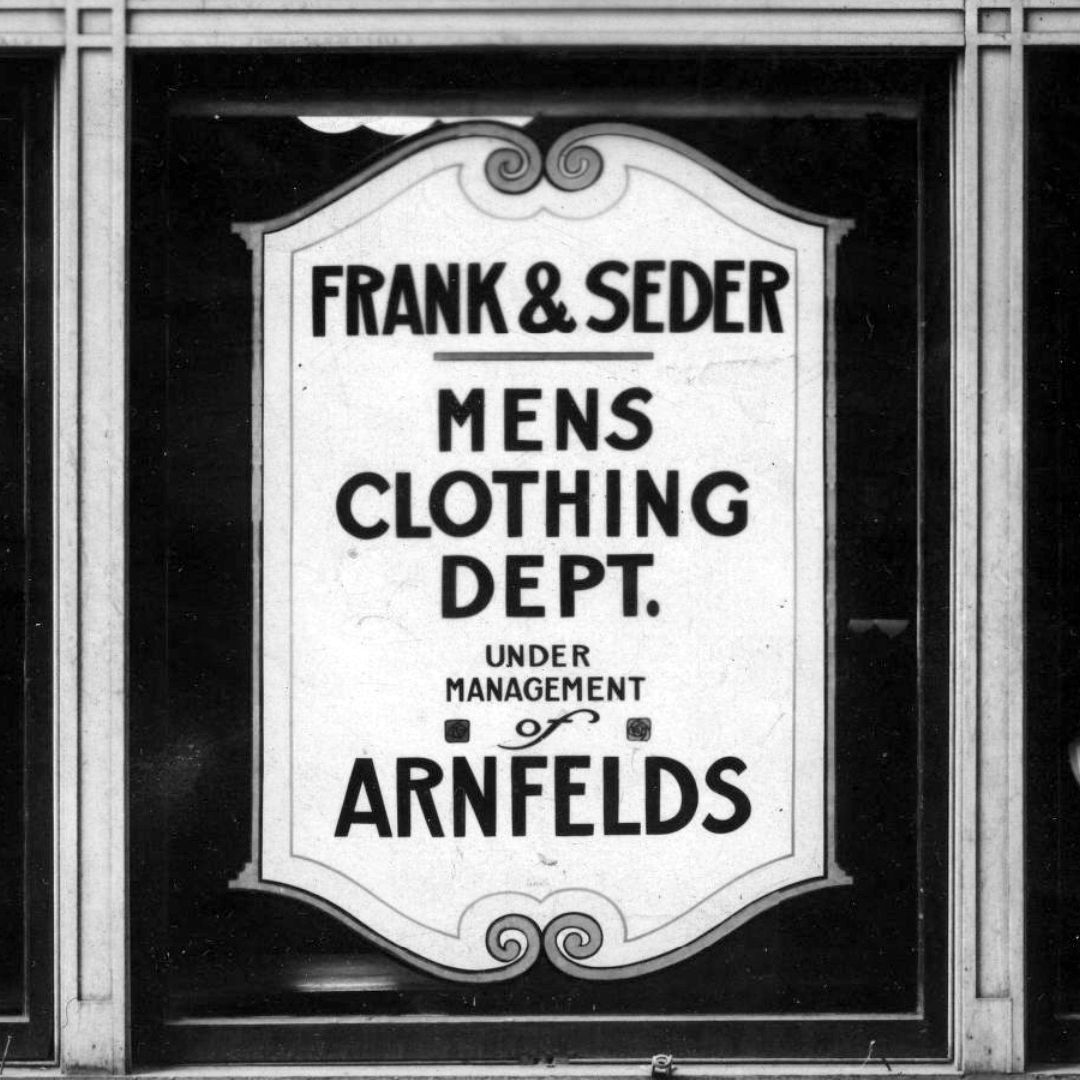 Smit-Lewis Company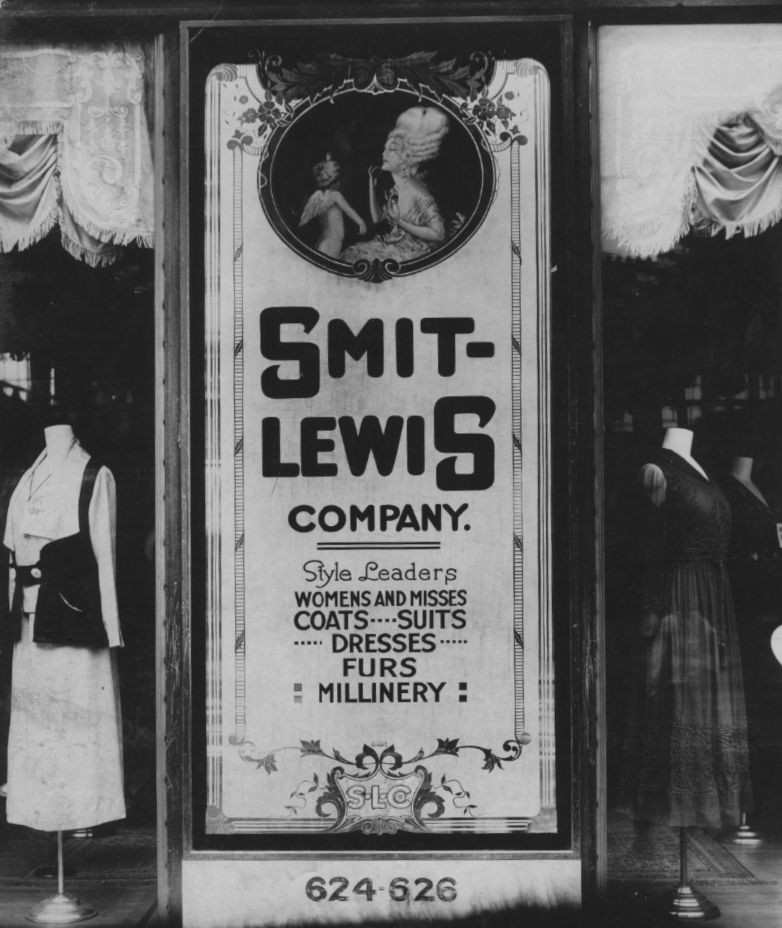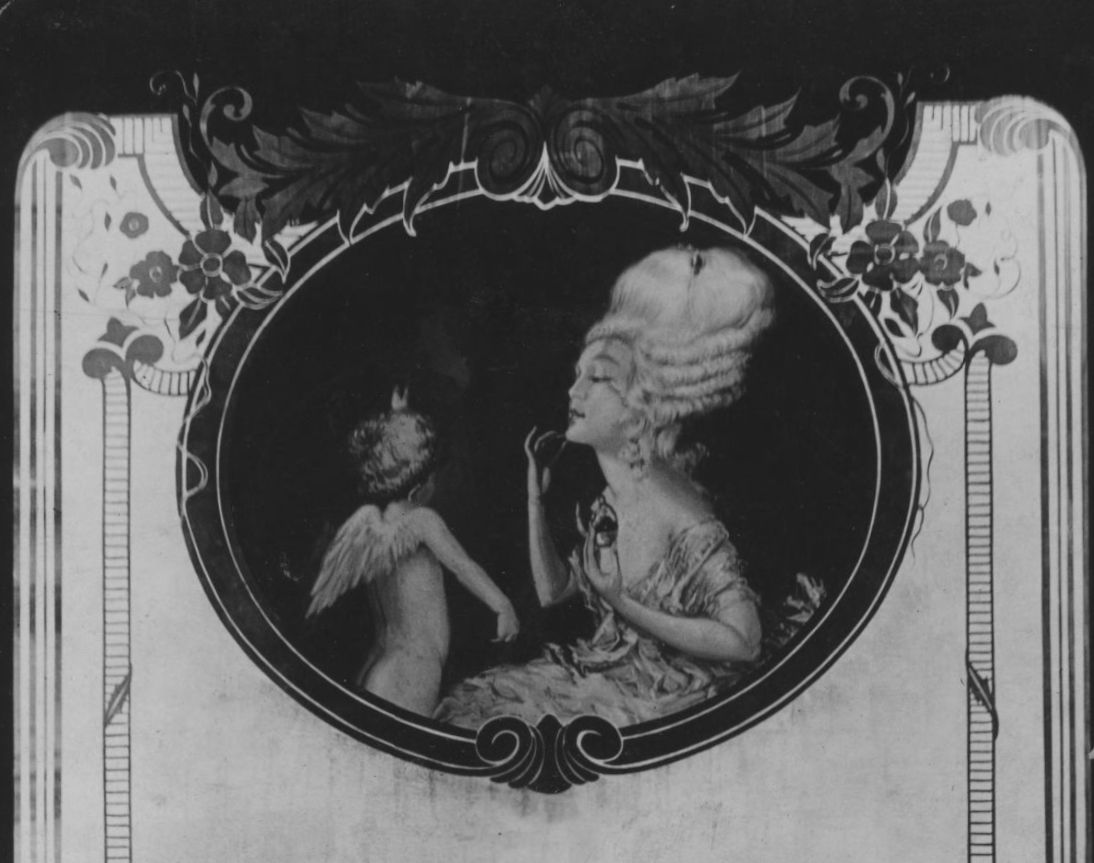 Gold on Glass
The H.H. Seiferth firm had reverse-glass gilding work firmly within their repertoire.
Pennsylvania Rubber Co.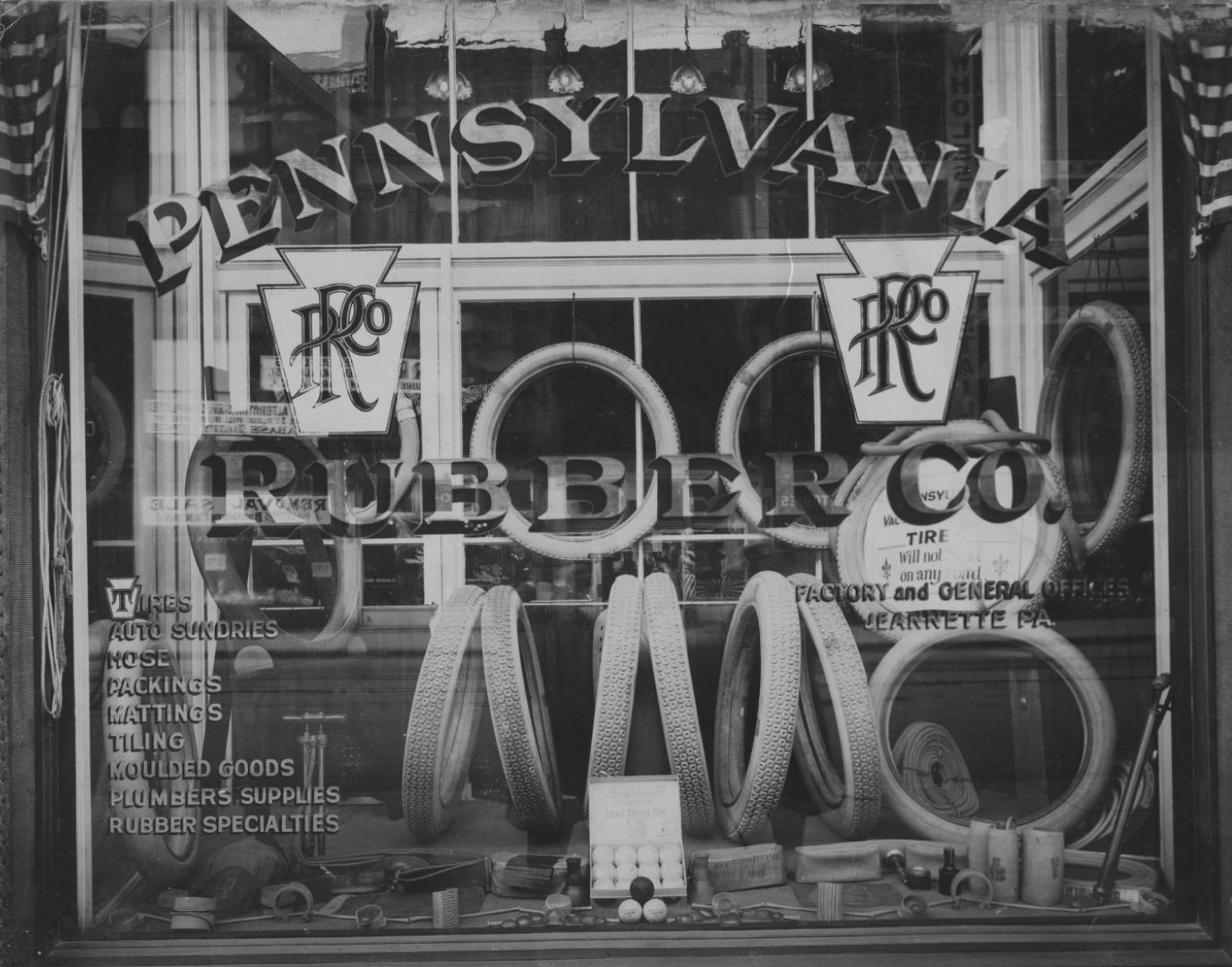 Schroder's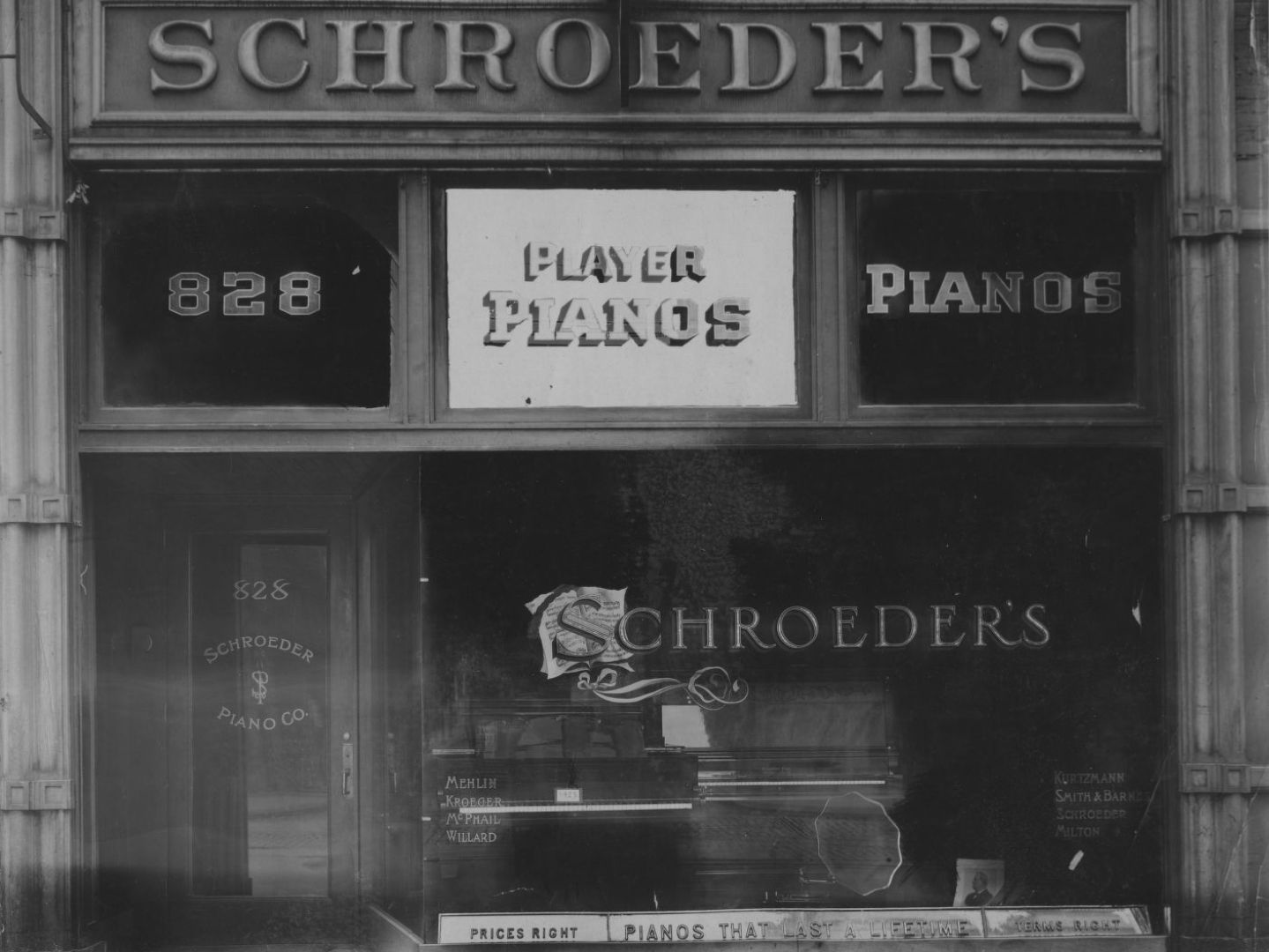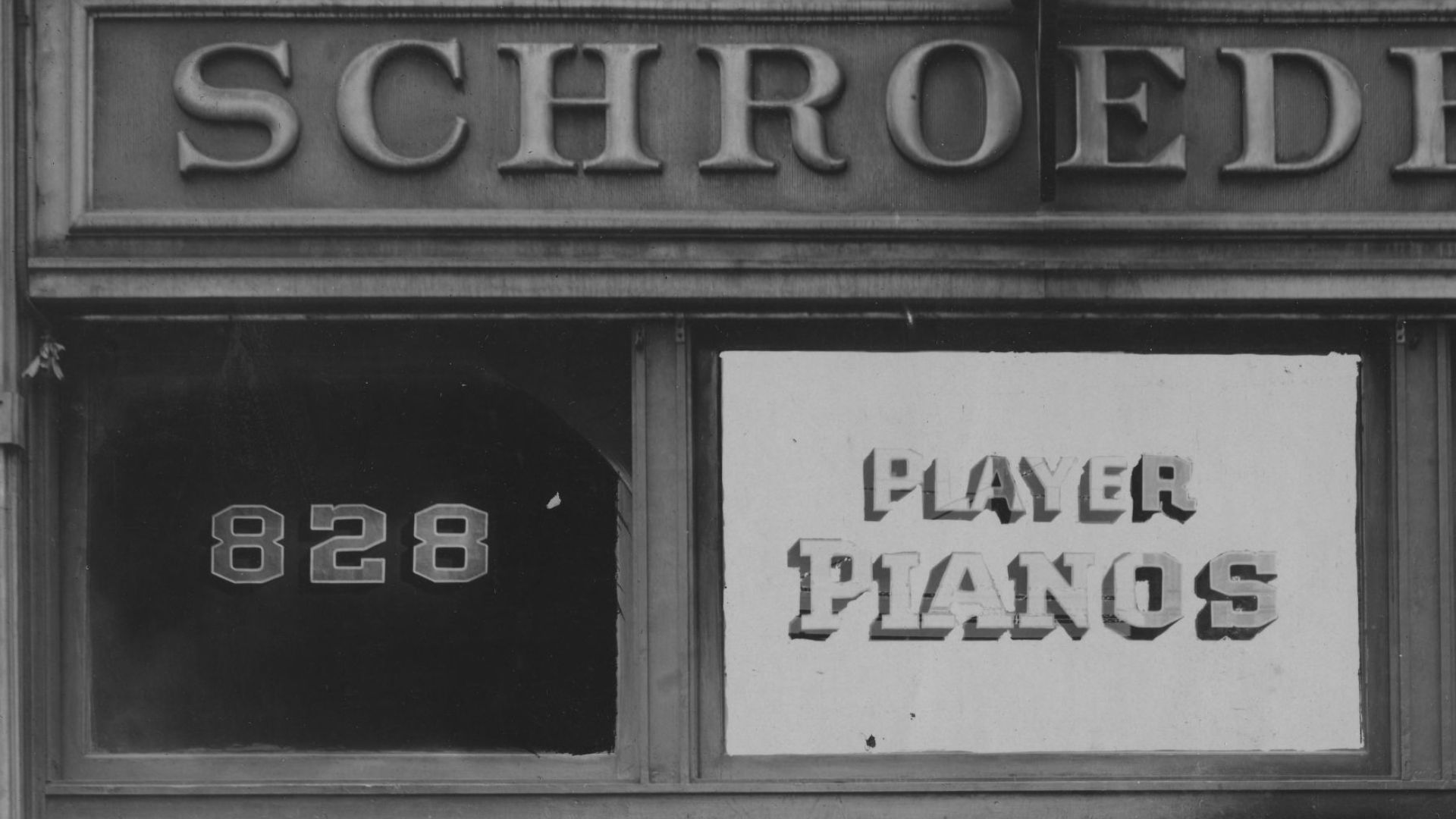 Rosenbaum Co.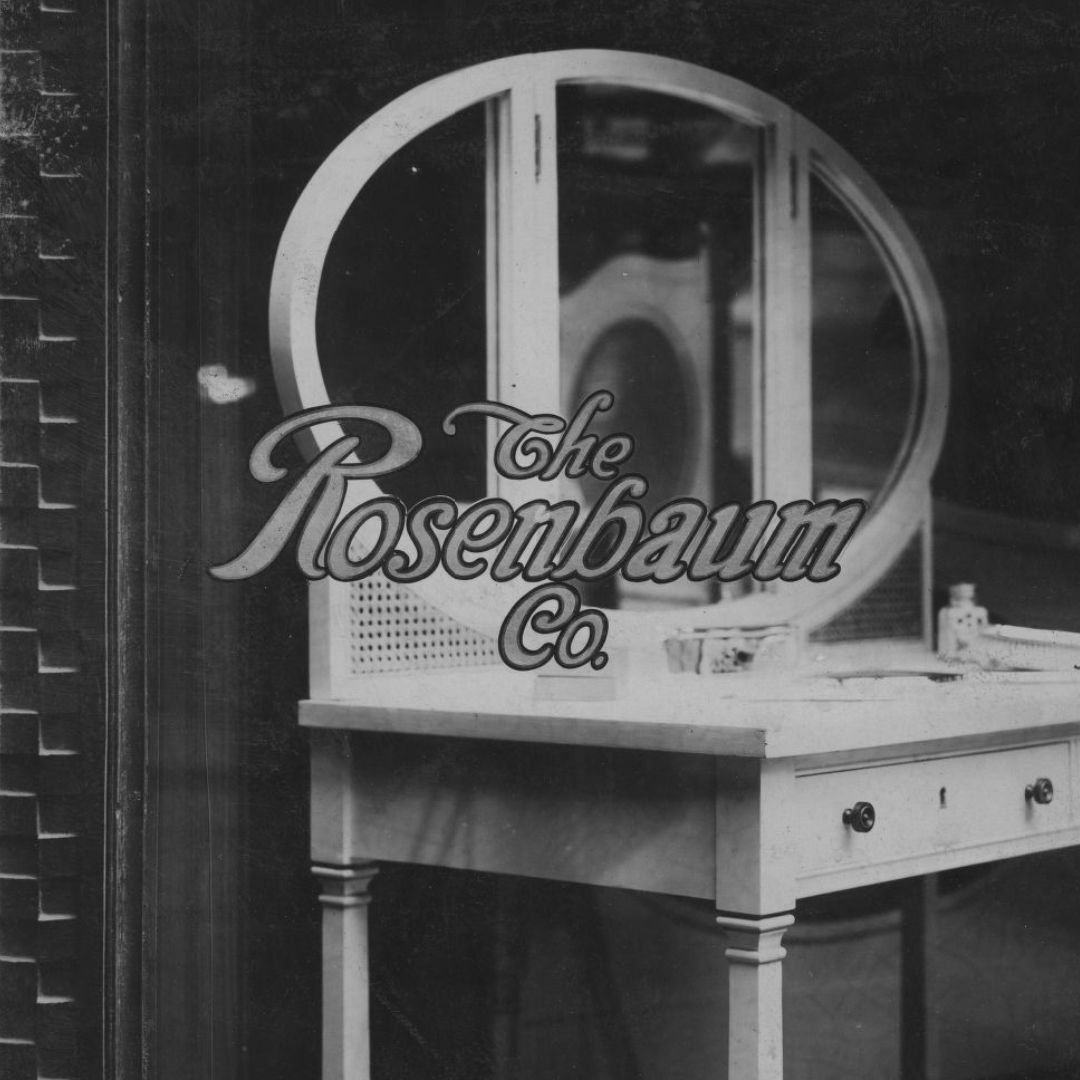 B.K. Elliott Co.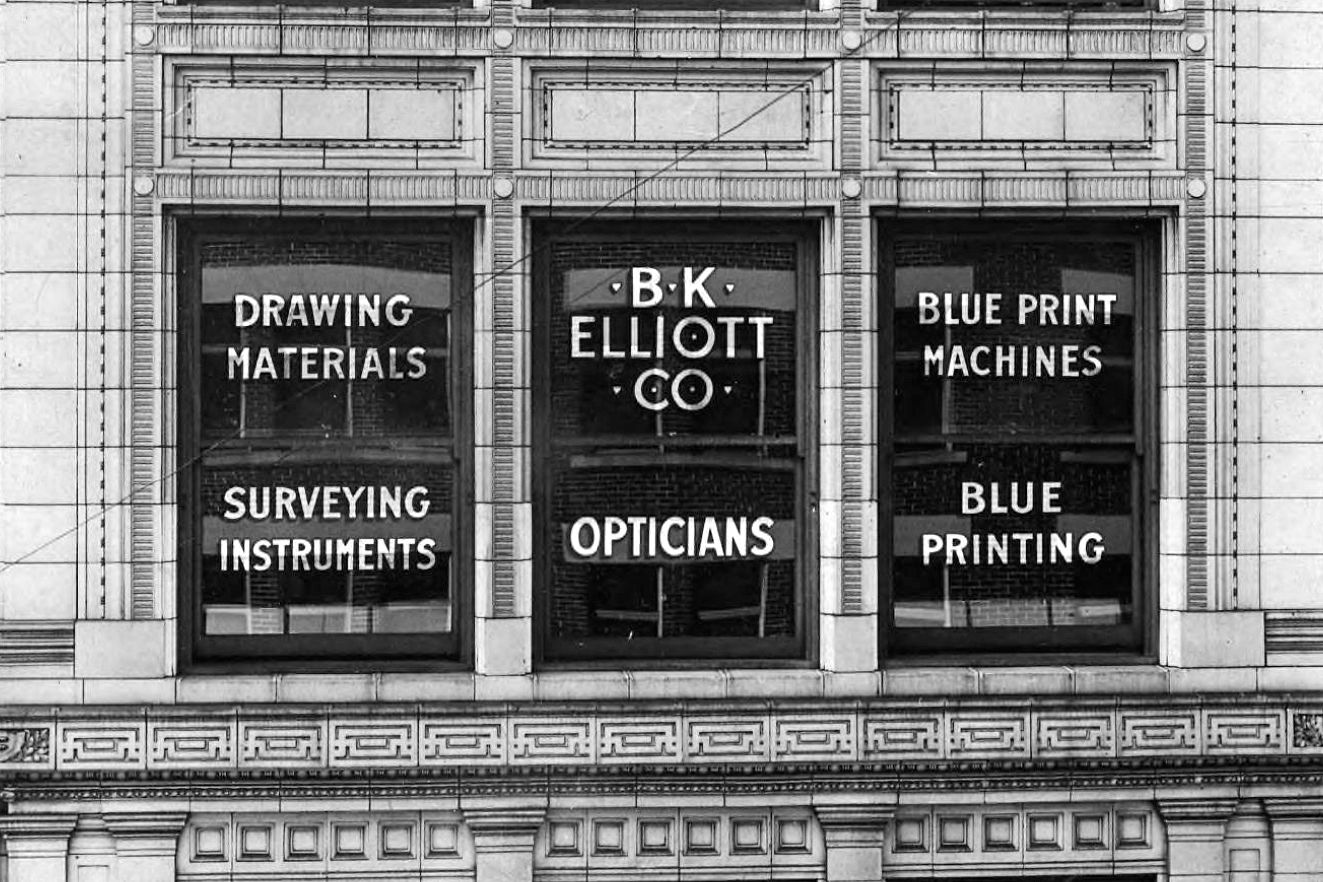 McCulloch Drug Co.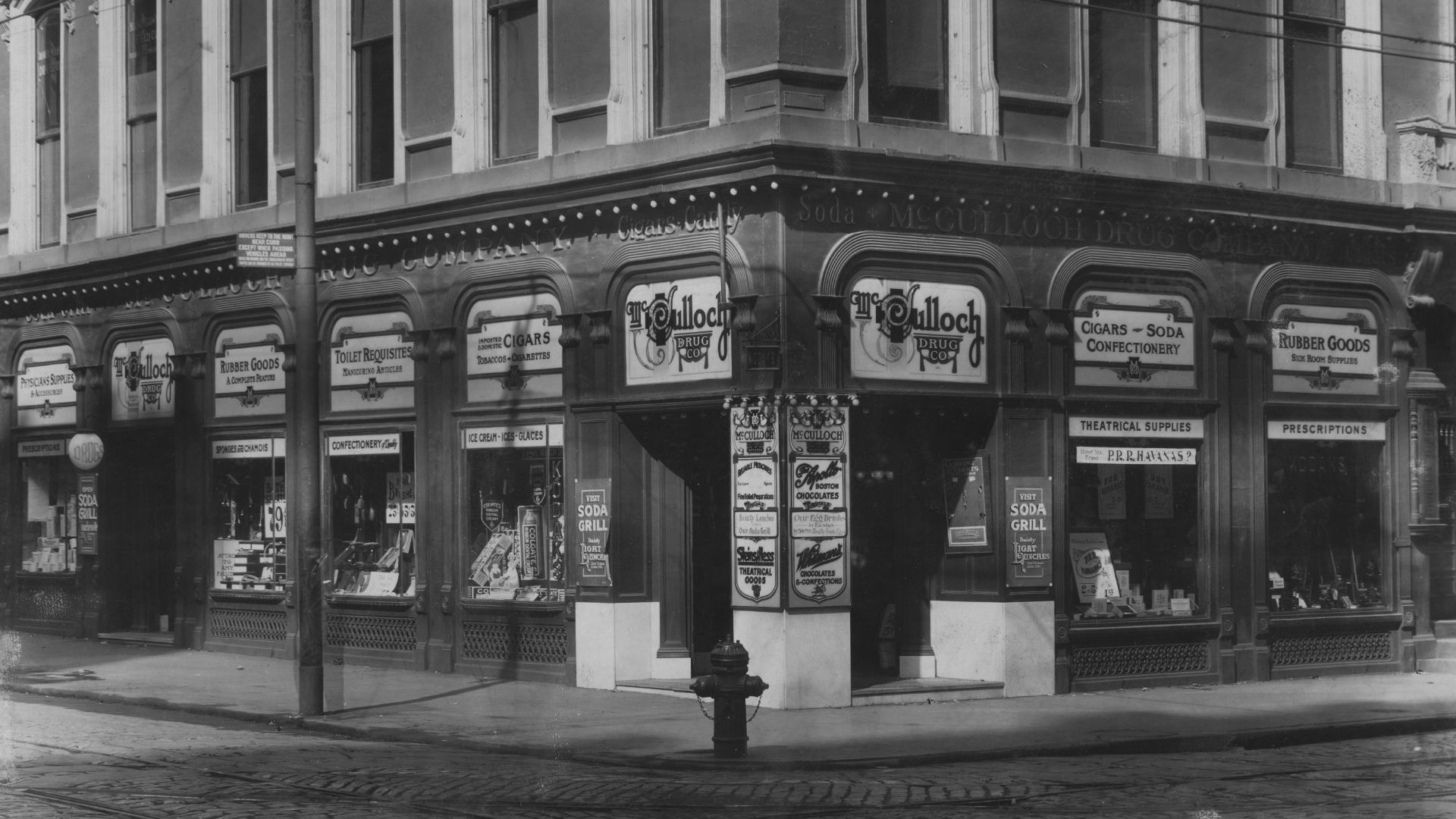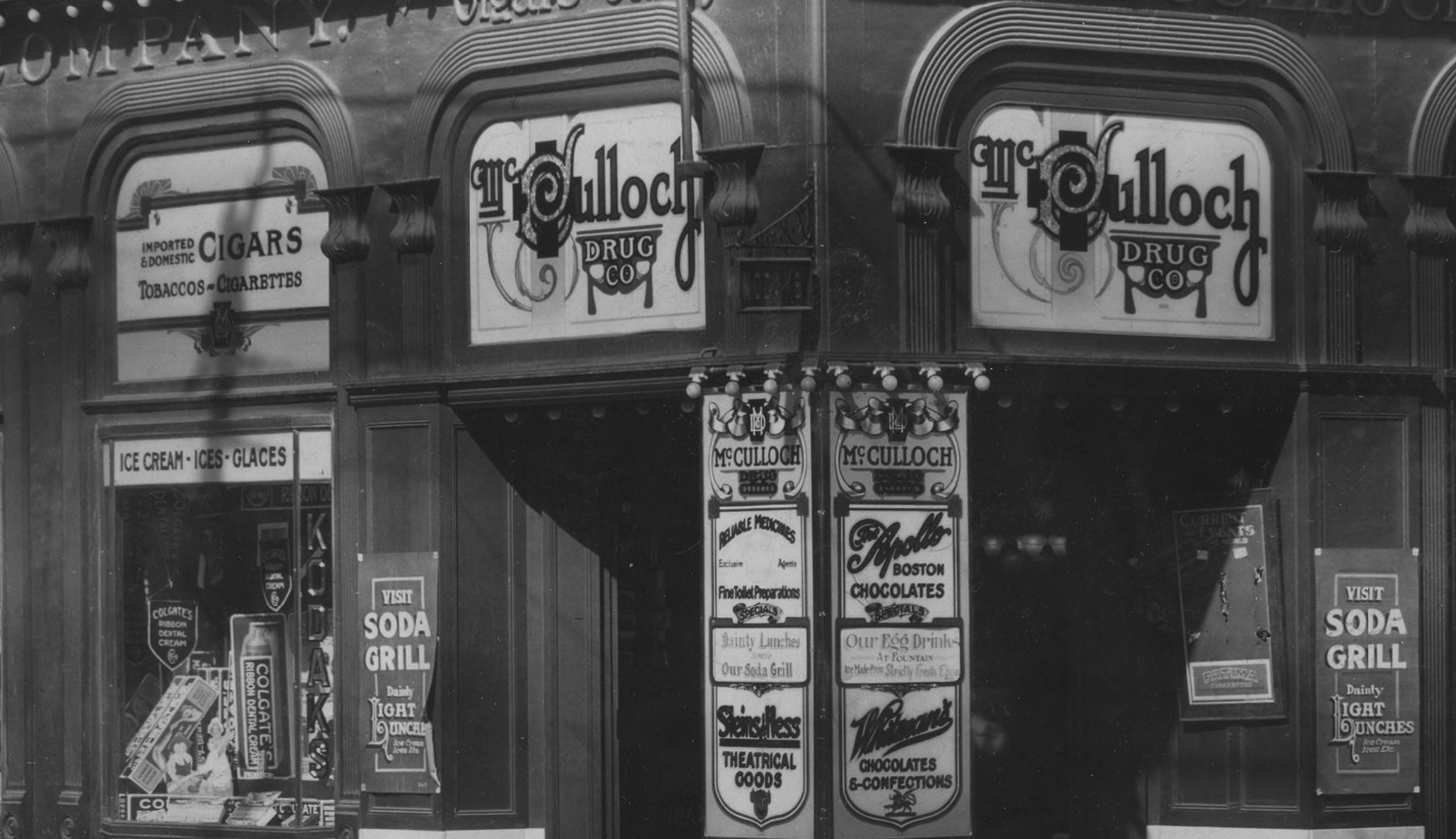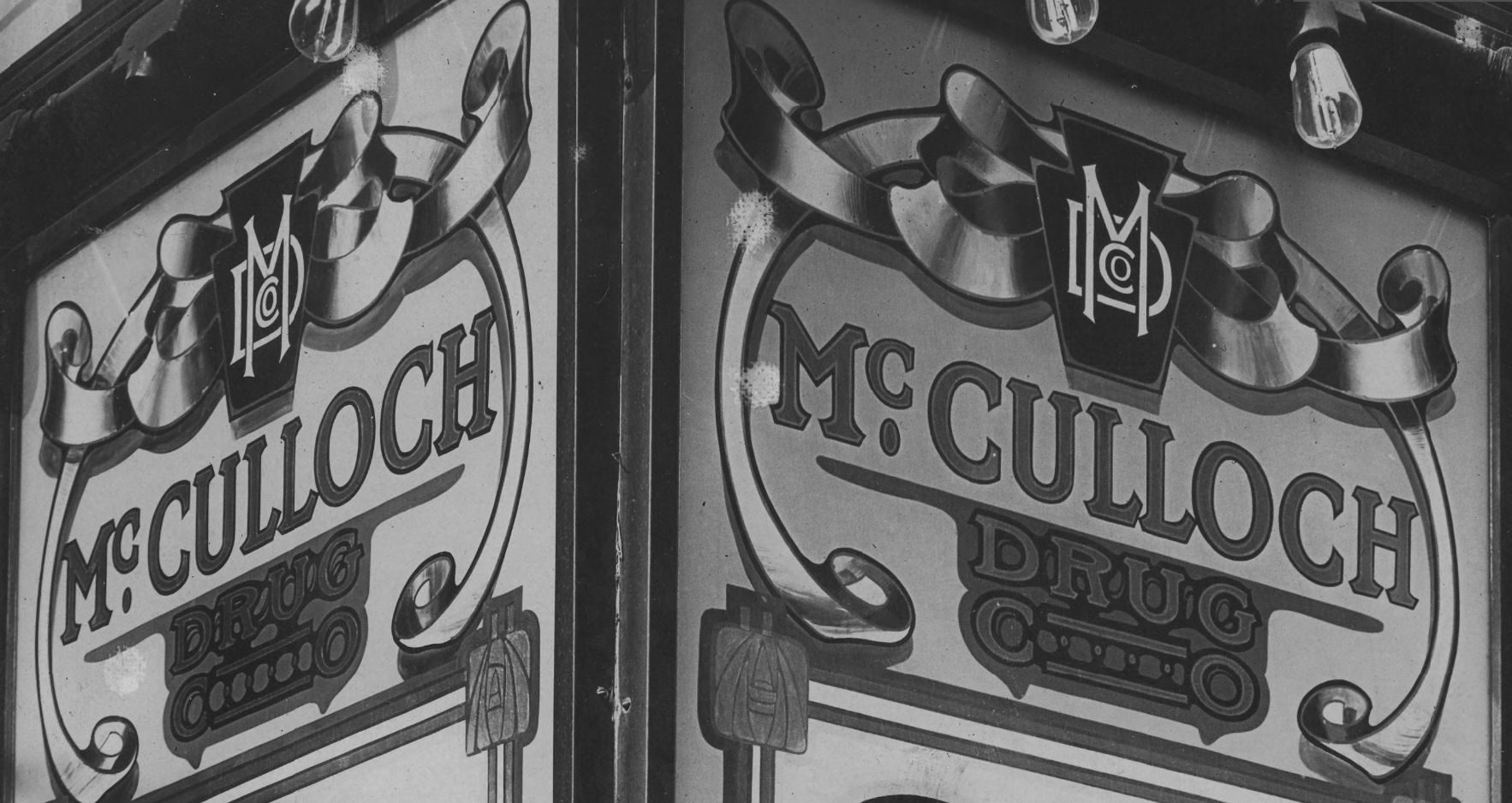 J.C. Hazelbaker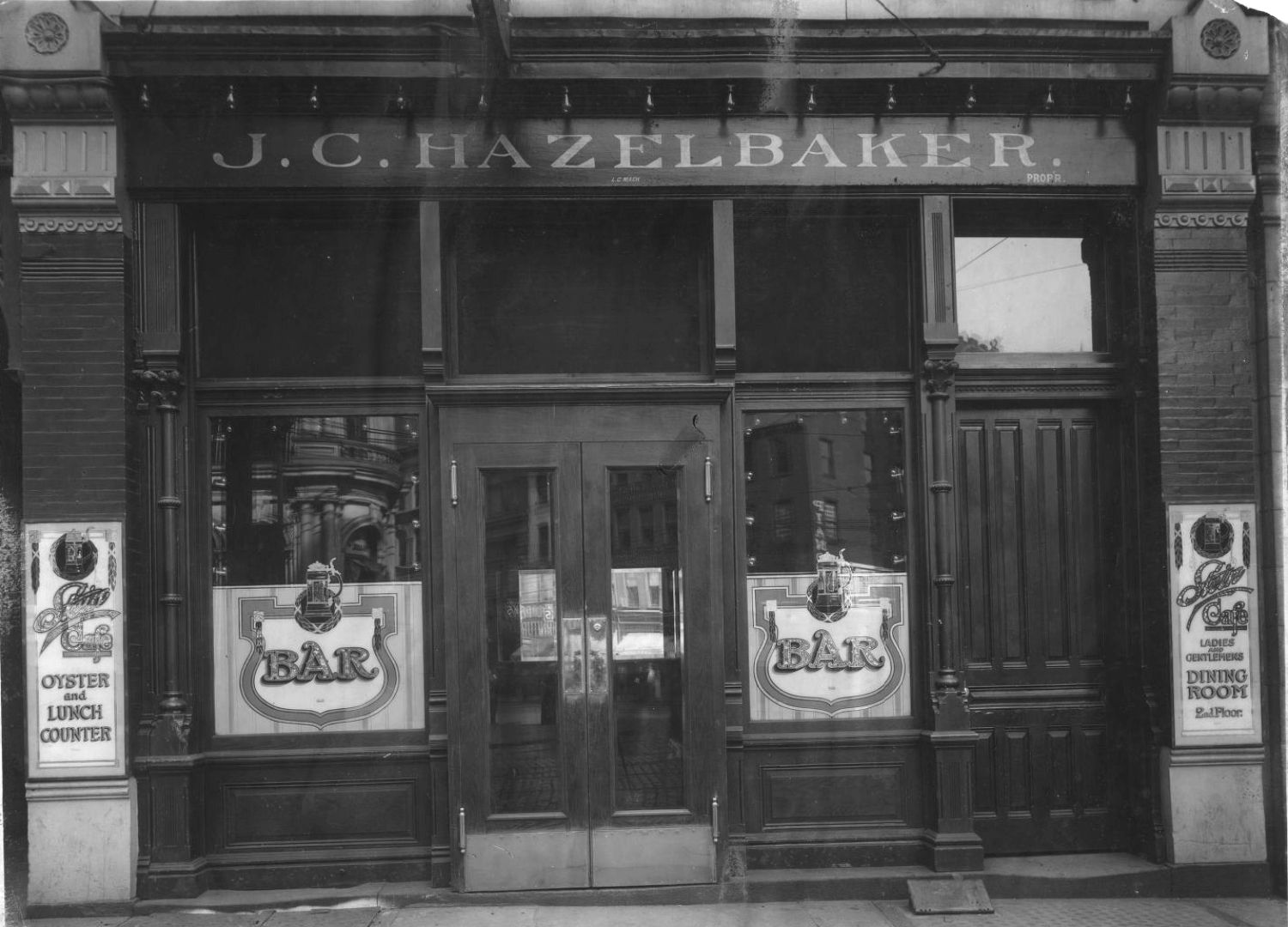 Volkwein Brothers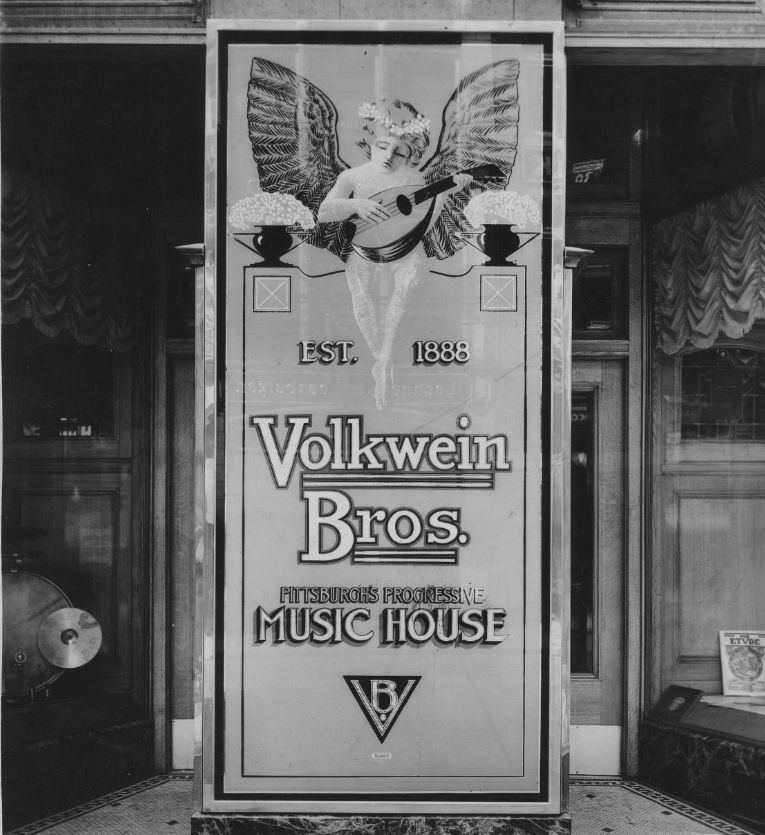 The Sweet Stuff
These showcards and menu board were for an unidentified soda shop. We can only imagine what colours would have been used across this impressive diversity of layout and lettering combinations.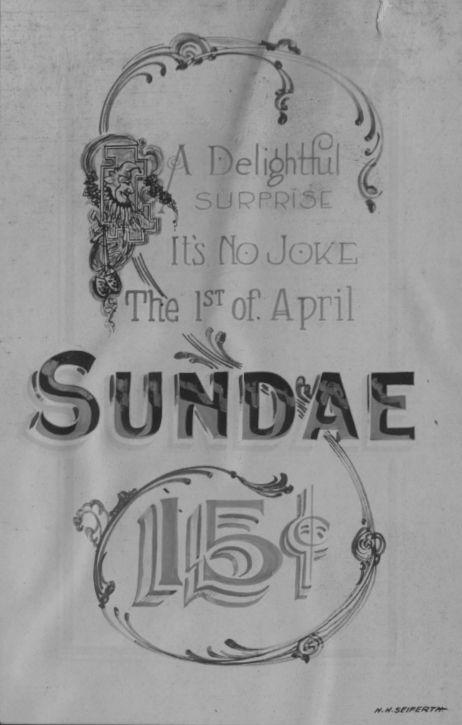 A closer look at the menu board in three parts.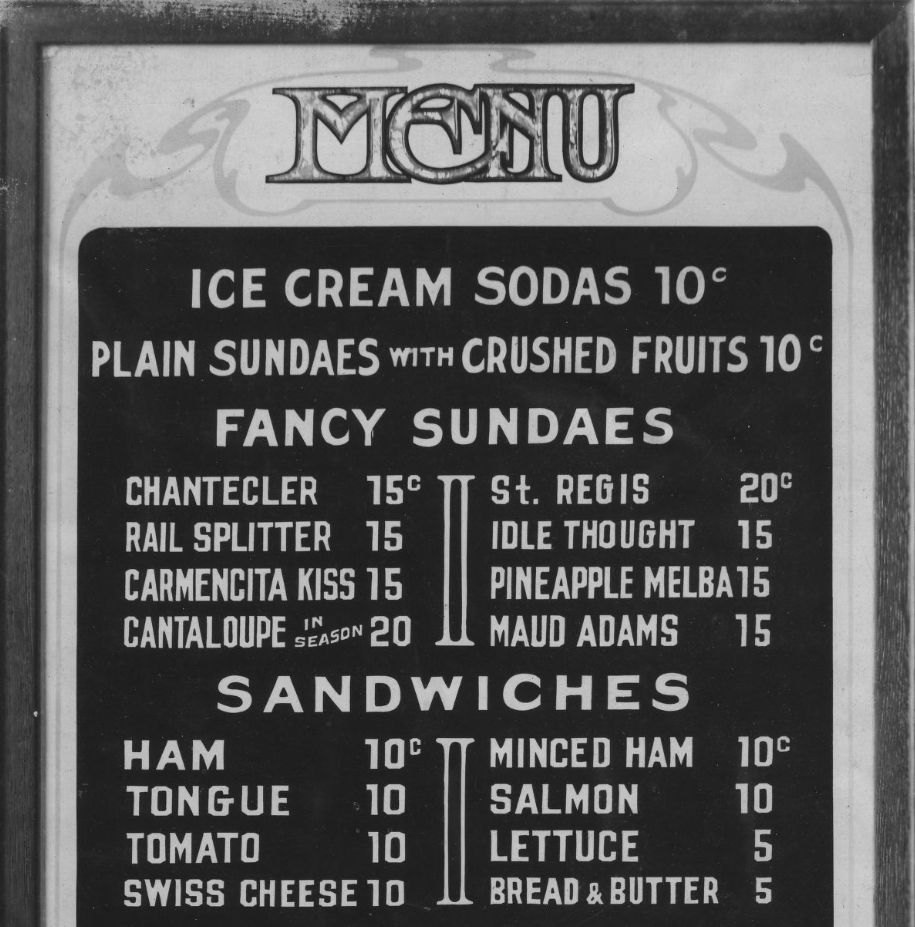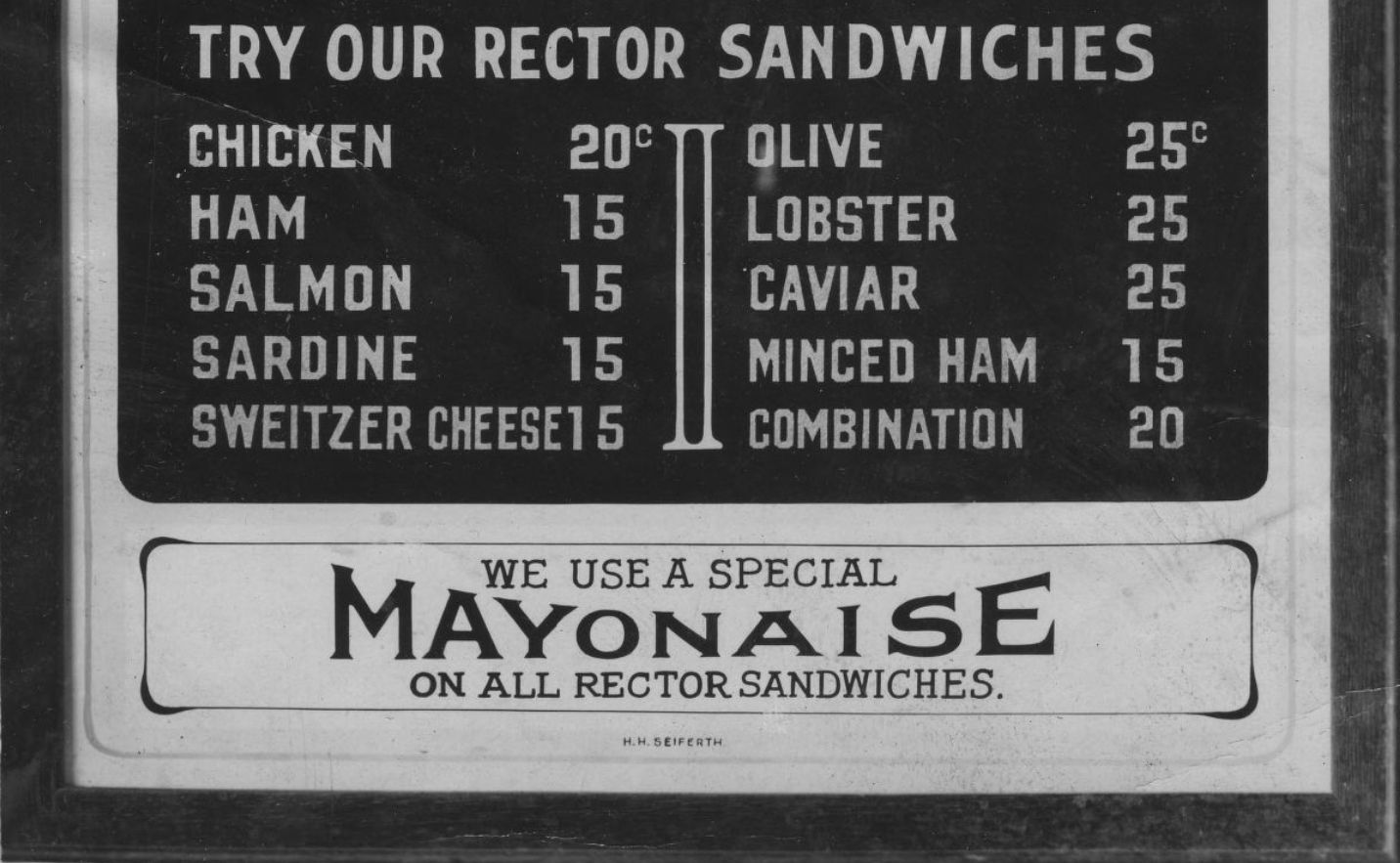 Pain Free Dentistry
After all those sundaes, a trip to the dentist is in order, and at Franklin's it's sure to be a painless experience.
Loose Ends
Here are five more signs in the collection for your enjoyment.
Henry's / Victor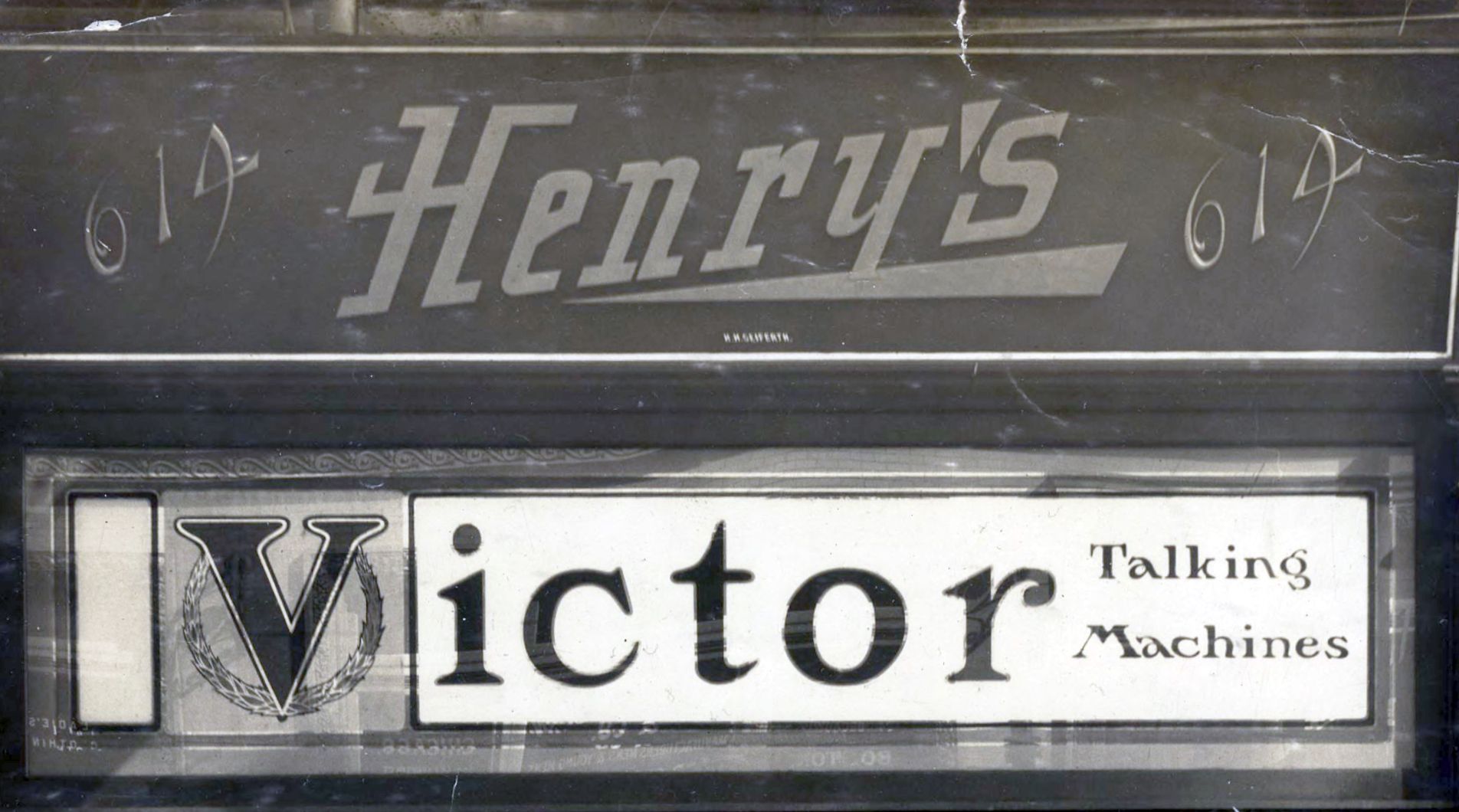 The collection also features this rendering of a proposed location for a Victrola 'His Master's Voice' advertisement. Victrola was a Victor Talking Machine Company product.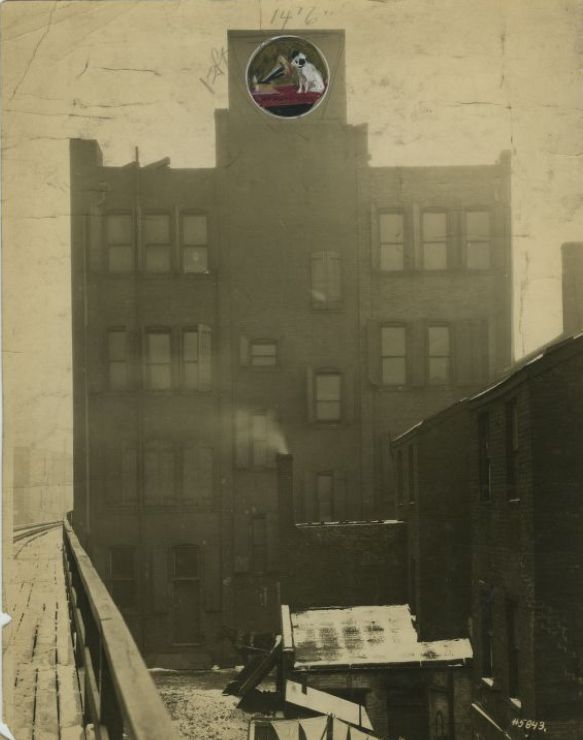 Reliance Life Insurance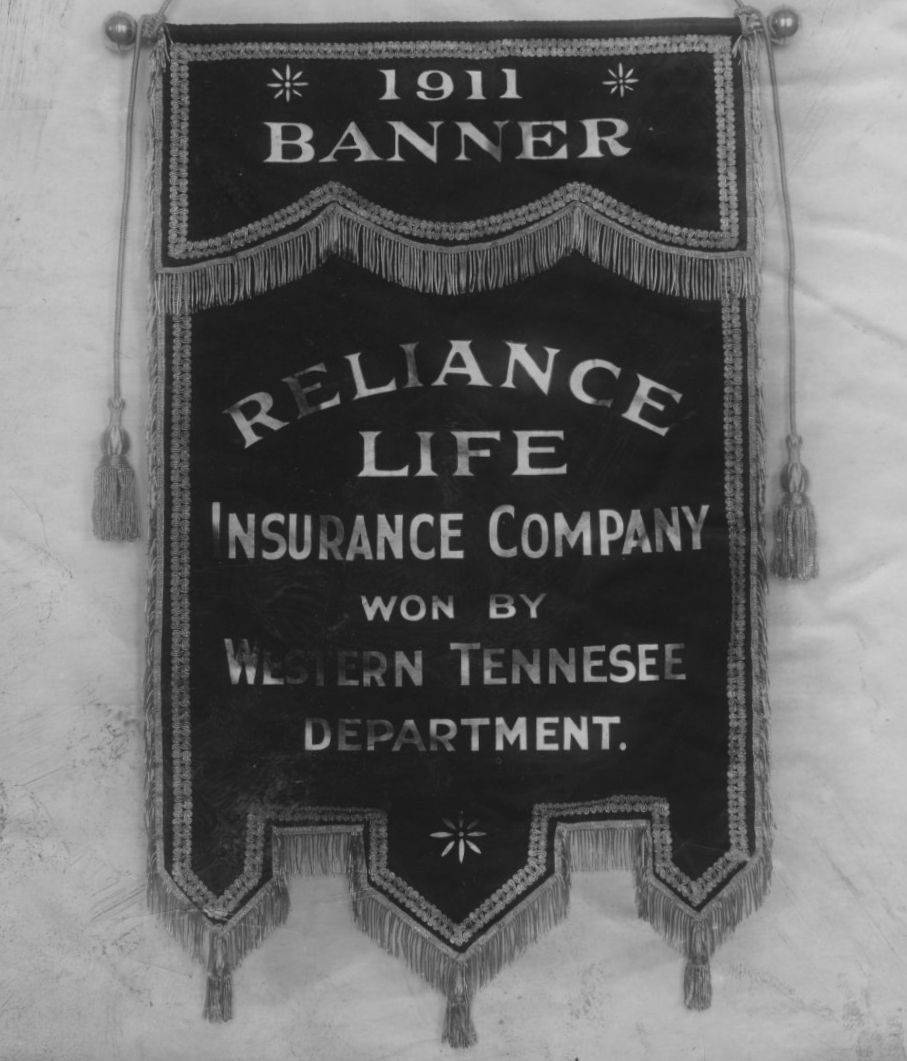 Tampa Cuba Cigars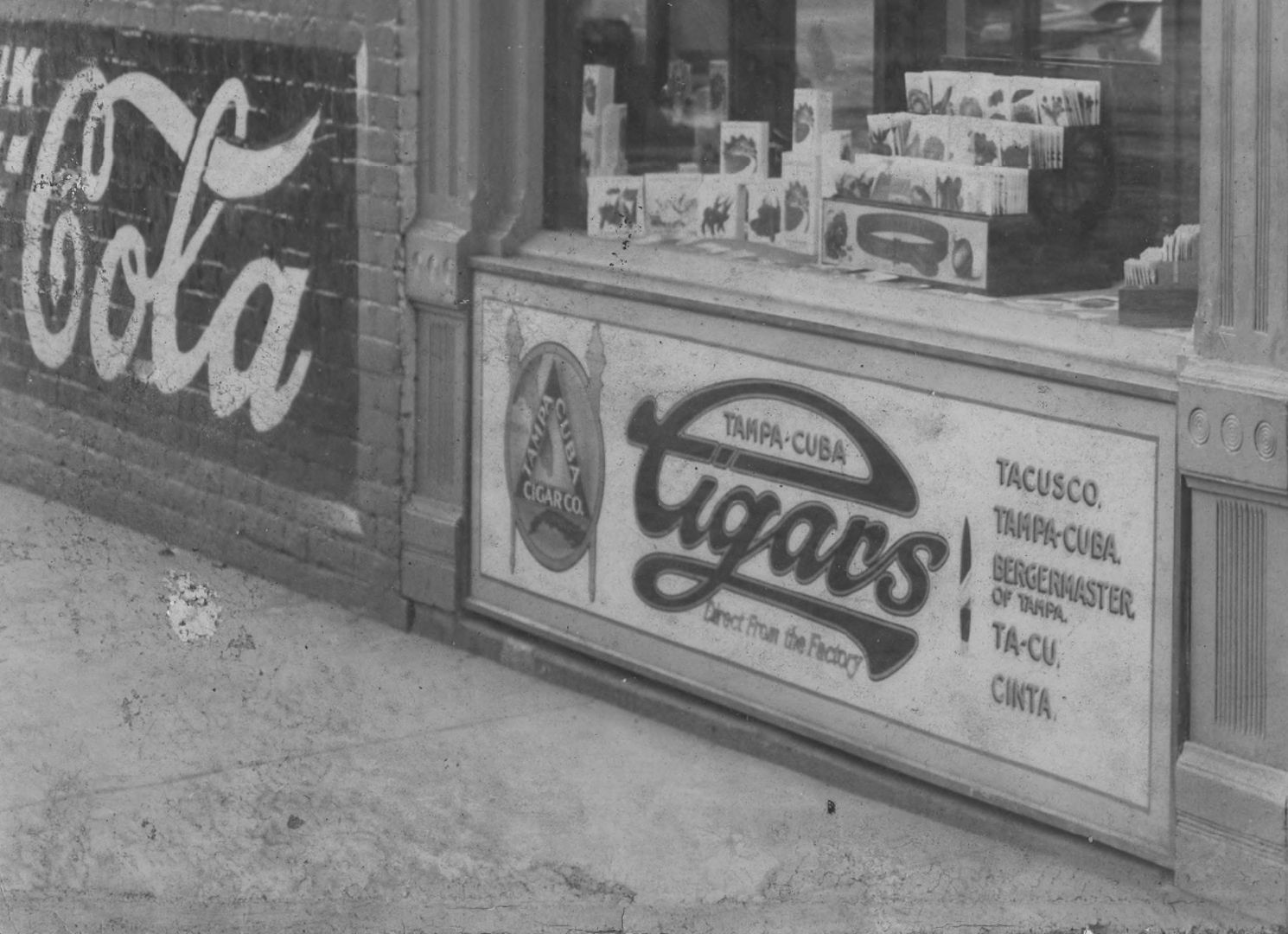 Freehold Real Estate Co.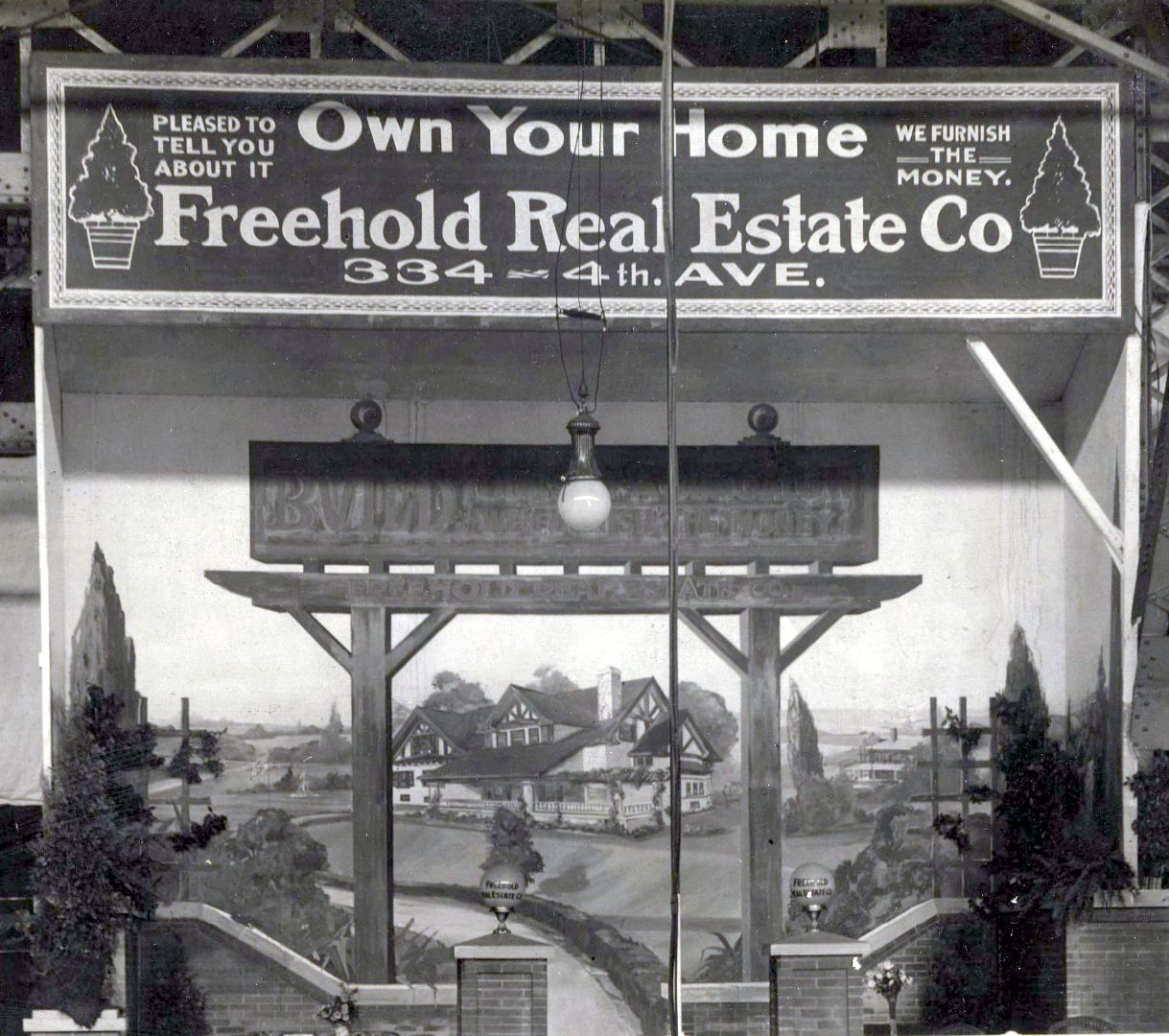 McCann's
---
Ye Olde Sign Shoppe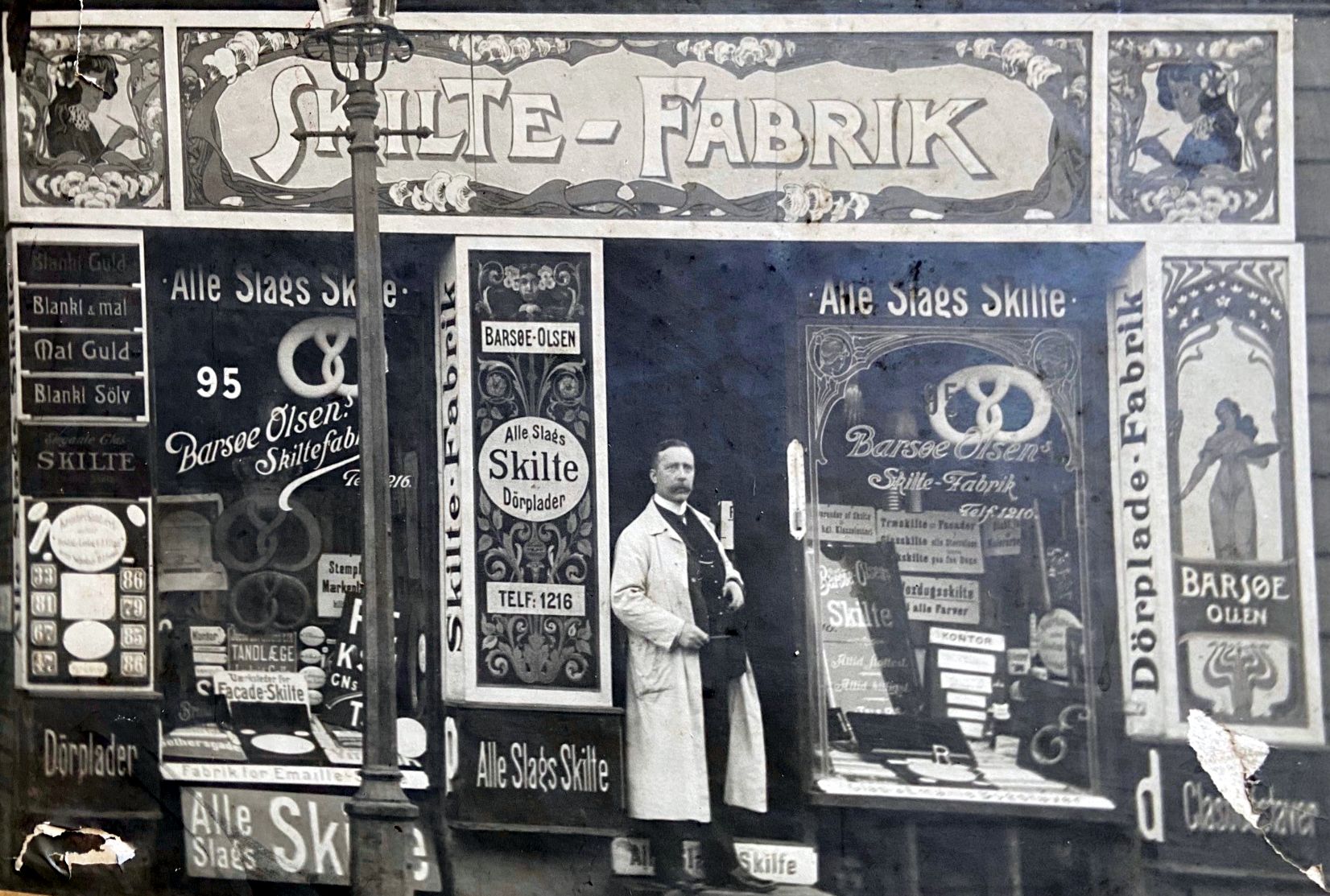 More History