The Apprentice: Colossal Style
Inside Colossal Media's apprentice program, learning to paint large-scale mural advertising signs.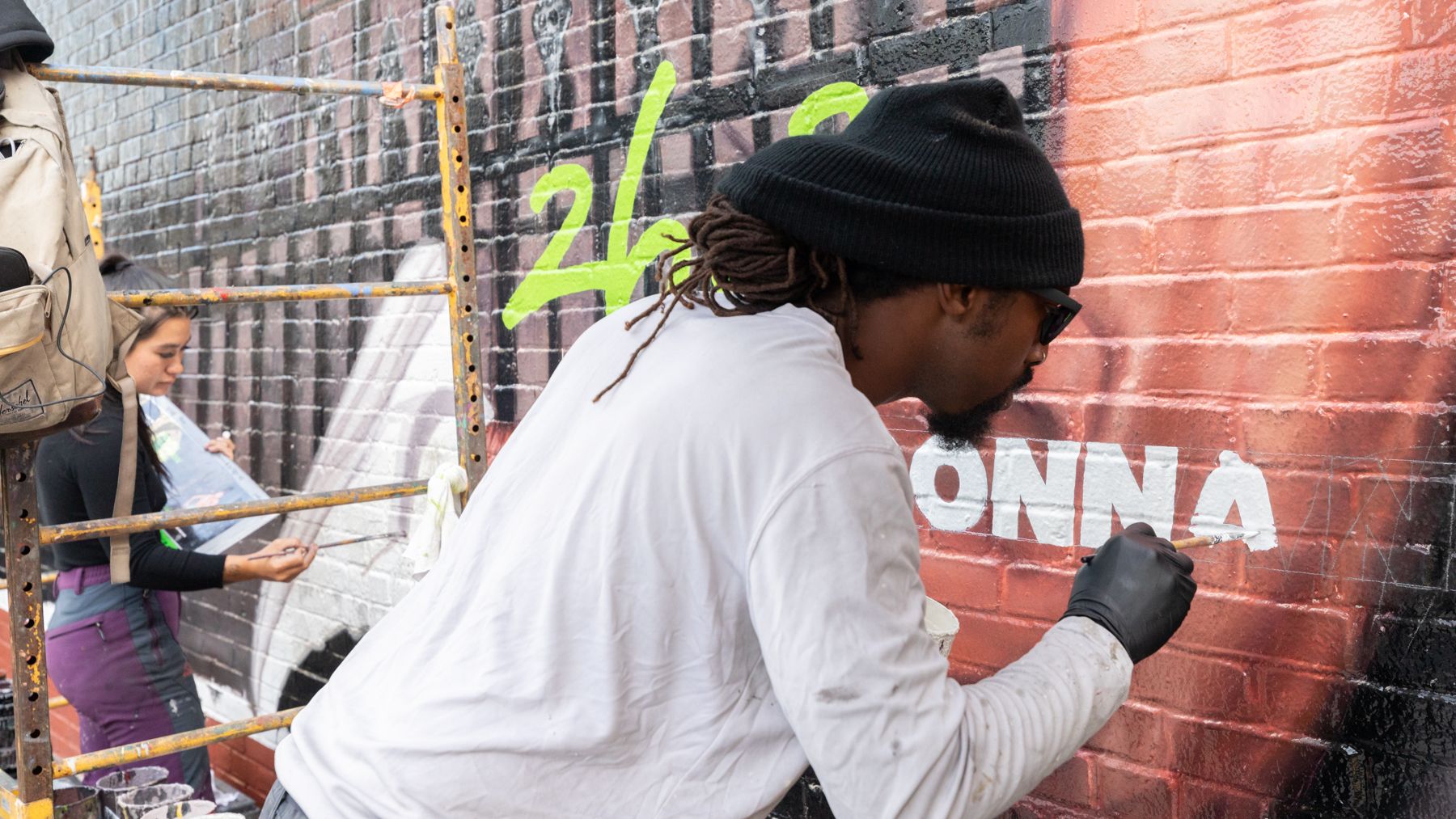 "For many techniques, professions, crafts and arts there is no substitute for working with, and learning from, someone who is a master." -  Martin Gayford
The days of paying a master of a craft to take on your child as an apprentice are long gone. And formal apprenticeships are now extremely rare in most crafts, including sign painting.
However, since 2004 Colossal Media have been quietly running, and expanding, their apprenticeship programme in New York. This not only teaches the outdoor painted advertising specialism, but also comes with full-time work, a wage, and employee benefits.
Colossal invited BLAG to take a look behind the scenes and find out how they're turning relative novices into fully-fledged walldogs through the intensive programme. And to find out how you can join the next intake.
Do You Have What it Takes?
"If you can use a brush that's great, if you've painted houses that's better, but if you can use a hammer drill properly, that's money."
This line from Colossal's recruitment marketing sums up a little of what they're looking for in apprentices. Working for the company is a tough, all-weather gig, and having the right character and attitude are prerequisites that just can't be taught. Apprentices have come from backgrounds ranging from skyscraper architect to bartender, each bringing experiences that enhance the collective knowledge and skills of the team.
"I've used things I learned as a dishwasher and barback, as much as I've used things I learned in drawing classes." — Daniel Levin, Expert Painter and Rigging Foreperson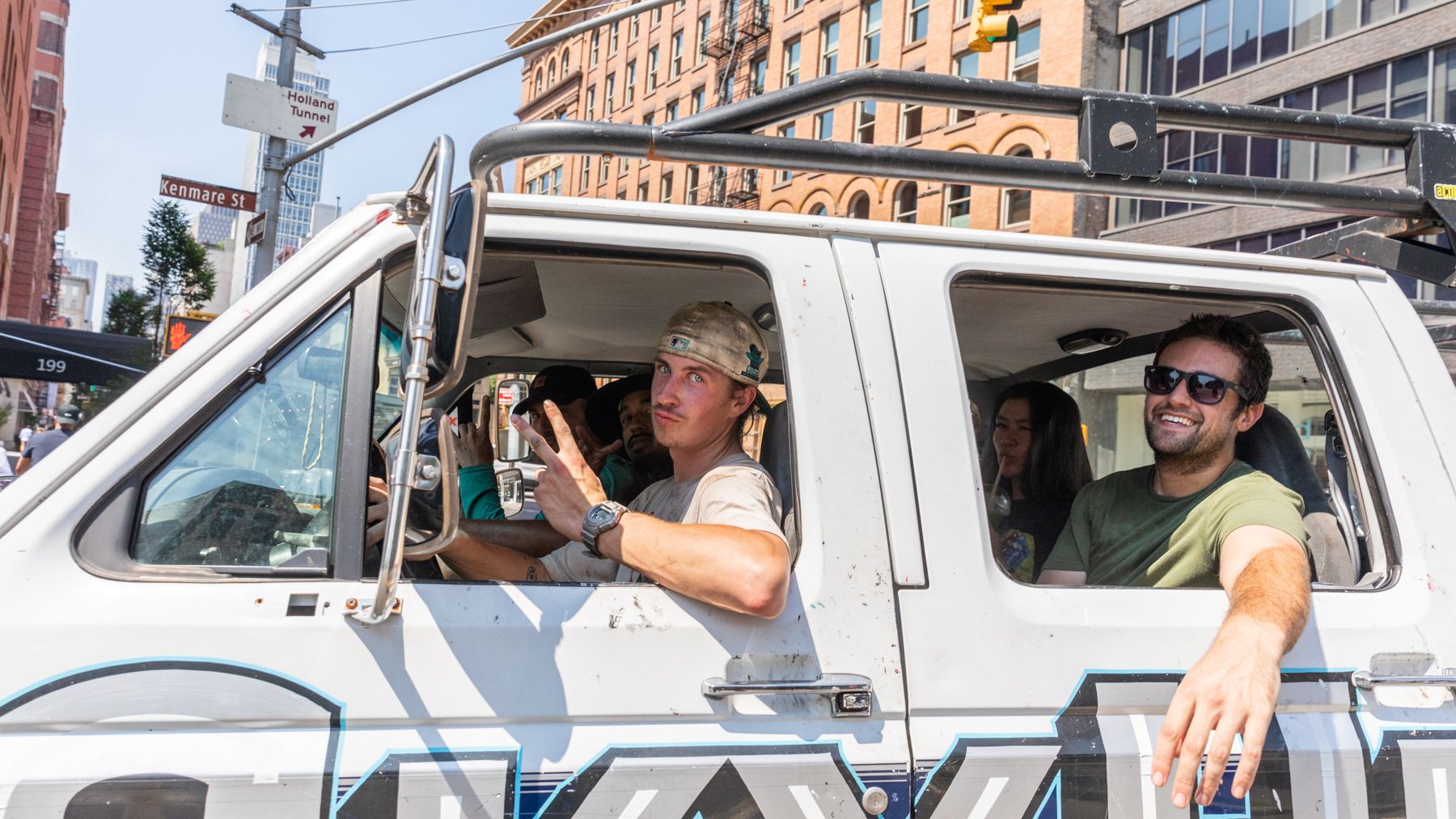 Even those that self-select to apply for the programme acknowledge that it is even tougher than they first thought:
"The days are long and can be physically demanding, but it's very rewarding knowing I can be an asset to getting the job done." — Jessie Jones, Painter (recently graduated from apprentice)
"It's not easy work but, as long as you work hard, follow direction, and are not afraid to ask questions, then you'll typically have a shot at success." — Brandon Jenkins, Painter (recently graduated from apprentice)
As well as this innate grit and hard-working attitude, all the apprentices are also united in the pursuit of their own artistic interests. These range from graffiti to scenic painting and sculpture. Their work was recently celebrated in a group show in New York, with plans for more in the future.
What Will You Learn?
The programme itself involves apprentices gaining experience across all the processes involved in Colossal's outdoor advertising mural work. They are first and foremost "utility players", expected to bring their energy and positive attitude to whatever task is at hand. There is no such thing as a typical day, and being an apprentice means anything and everything, including:
"Washing quarts, making pounce kits, tool kits, unloading trucks from jobs, executing painting workshops, and general shop maintenance." — Annagrace Walton, Painter (recently graduated from apprentice)
Along the way the apprentices are soaking up knowledge of colour theory, brush selection, and rigging, as well as building problem solving skills. There are also some more mundane practical lessons, not least the protective benefits of sunscreen, wearing layers of clothing, and having plenty of water on hand.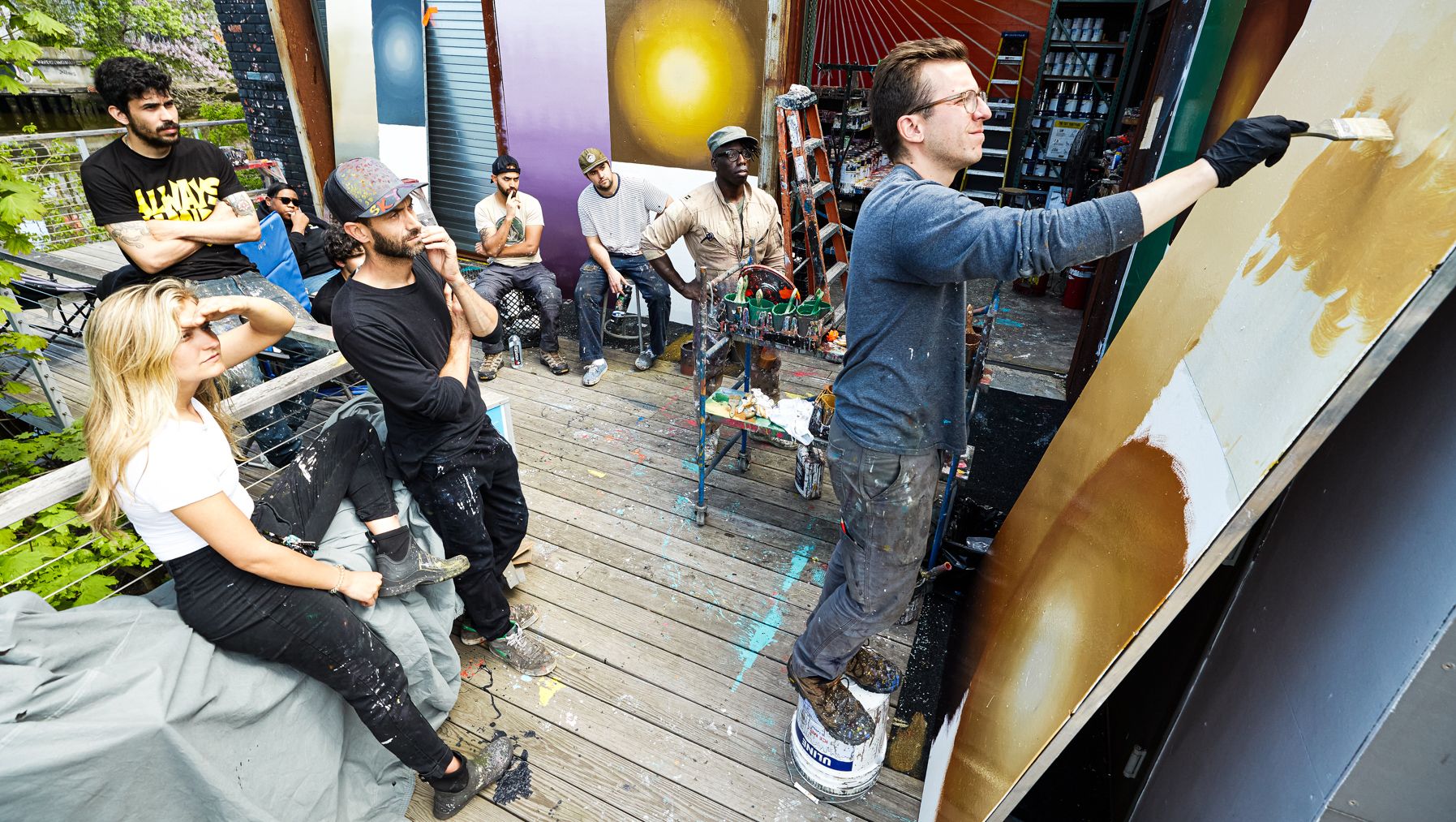 The approach to learning is hands-on, with apprentices supported through a culture of mentorship and the passing of knowledge from one to another. Curiosity goes a long way to accelerating the learning process:
"Be a sponge, there is a wealth of knowledge in this building. Don't be afraid to ask questions, it is the best thing you can do." — Nick Birnie, Painter (recently graduated from apprentice)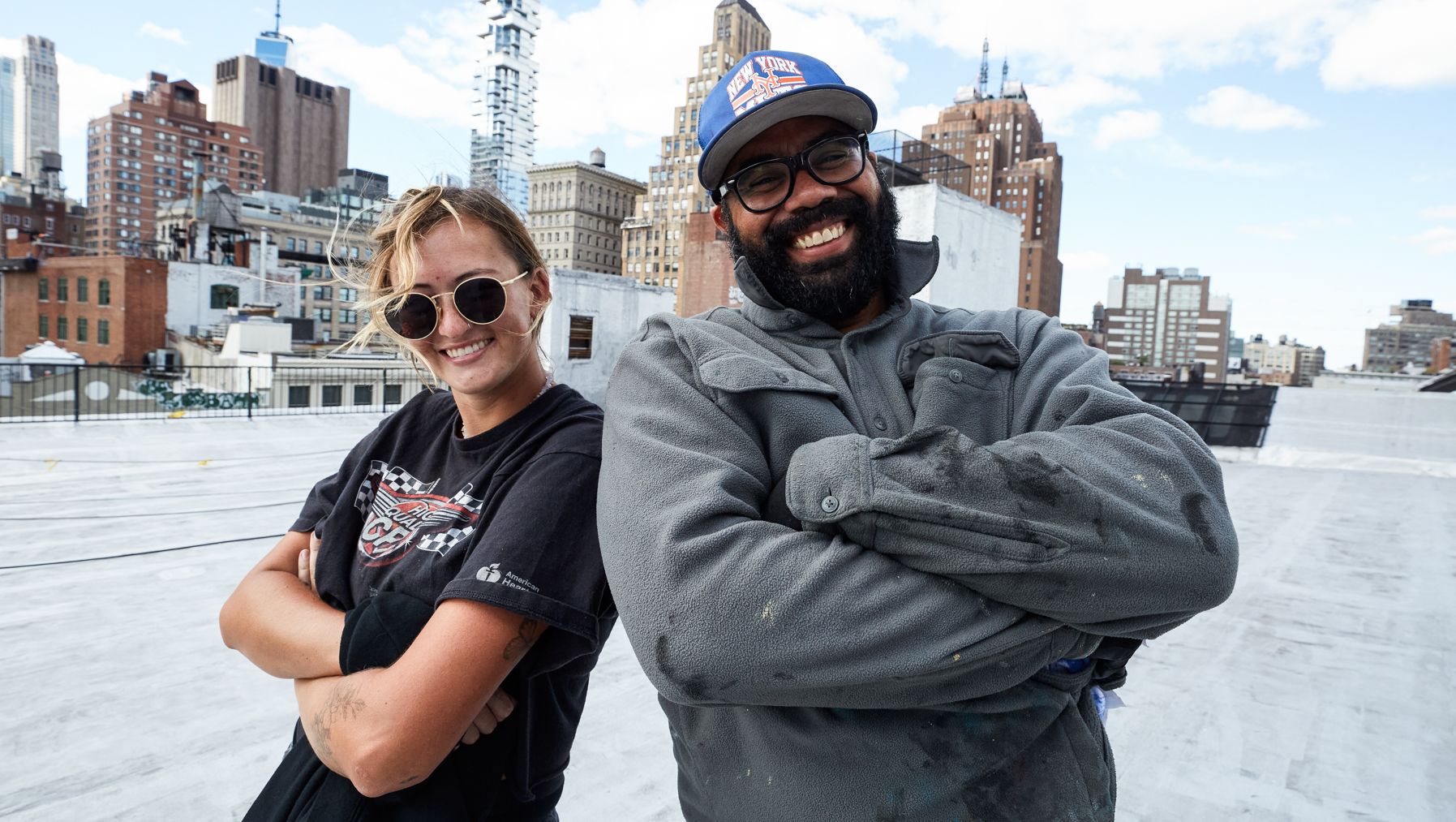 It's a steep, but rewarding, learning curve and, like any craft, it takes time and patience to progress. The support in this journey comes from those that have been working on walls for years, as well as fellow apprentices. There is an intense camaraderie among the group, which can be competitive at times, but is ultimately driven by the desire for everyone to succeed. And the journey doesn't end when the apprenticeship does:
"After four years, I am still challenged daily by this trade, still learning, still failing, still growing." — Ian Potter, Expert Painter
What Does Success Look Like?
The entire paint apprentice programme is facilitated by Colossal's experienced team of painters, with the apprentices nurtured through to joining their rank. It can take some time to get onto a wall, but it's an unforgettable moment when it happens:
"Sometimes you'll be called to grab your harness to jump on a rig and paint, or go out into the field for a ground job and paint. Those are the special days. Every apprentice remembers every one of those days because we finally get to do what we're here for: paint." — Annagrace Walton, Painter (recently graduated from apprentice)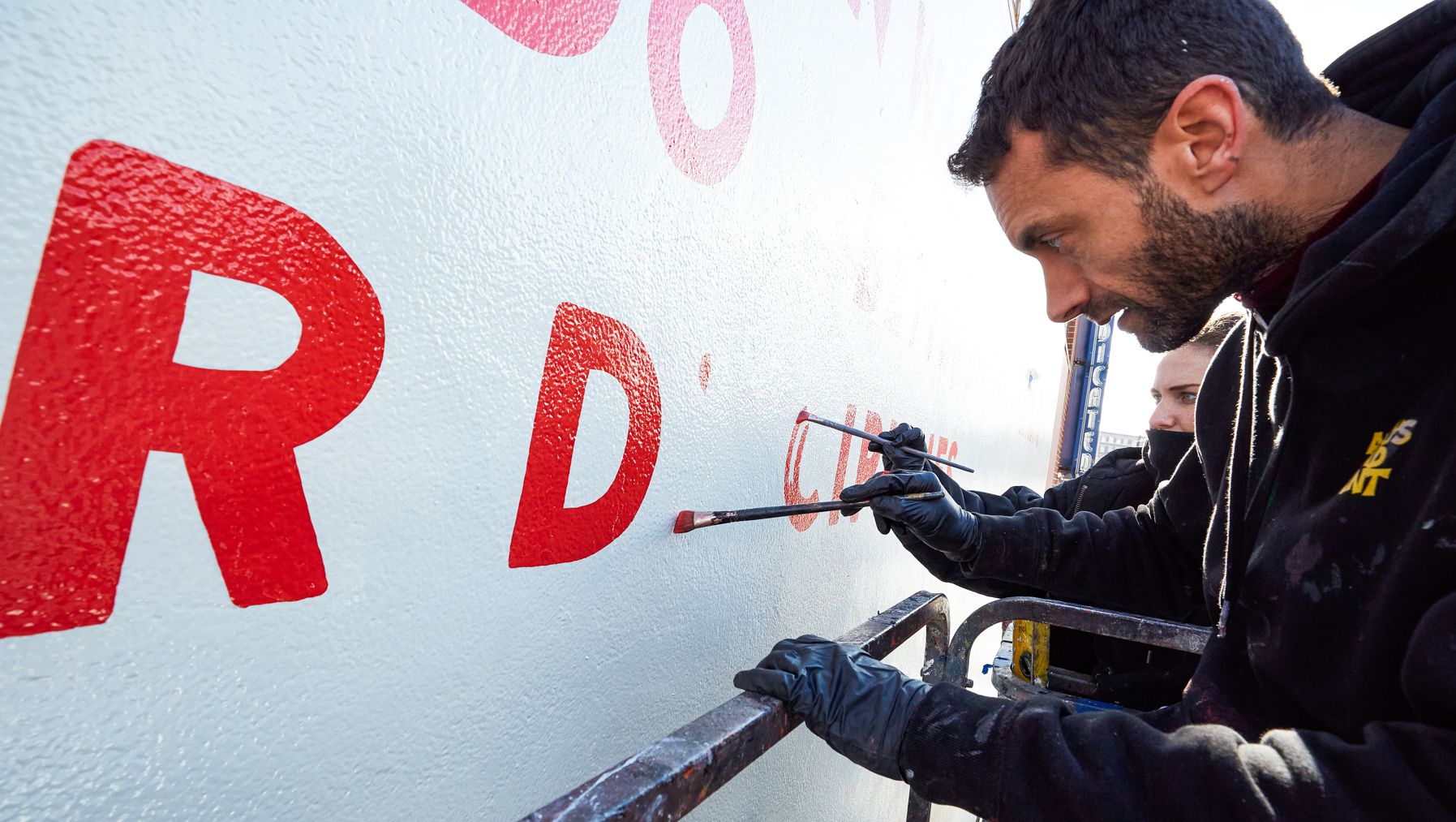 Since the formation of the programme, over 50 have been brought into the fold in this way. Ultimately the Colossal process is underpinned by collaborative teamwork, and this is what success really looks like:
"It takes a whole team of people to make these murals happen. Not just the paint team, but the shop, pre-production, sales, operations, creative, and everyone in between." — Frey Isaksson-Stahler, Apprentice
How Do I Sign Up?
People are recruited for the Colossal paint apprentice programme on a rolling basis, with new cohorts typically starting two times each year. You'll need to submit a CV (resumé), a covering letter explaining why you want to join the programme, and then examples of your existing creative/artistic work.
Questions can be directed to info@colossalmediagroup.com and more details are posted to Colossal's jobs page during periods of active recruitment. (On that page you'll also find opportunities for experienced mural painters who are in constant demand.)
"If you do get an opportunity as an apprentice, don't forget to have fun. Loving the process, rain or shine, is usually key to being great at what you love." — Brandon Jenkins, Painter (recently graduated from apprentice)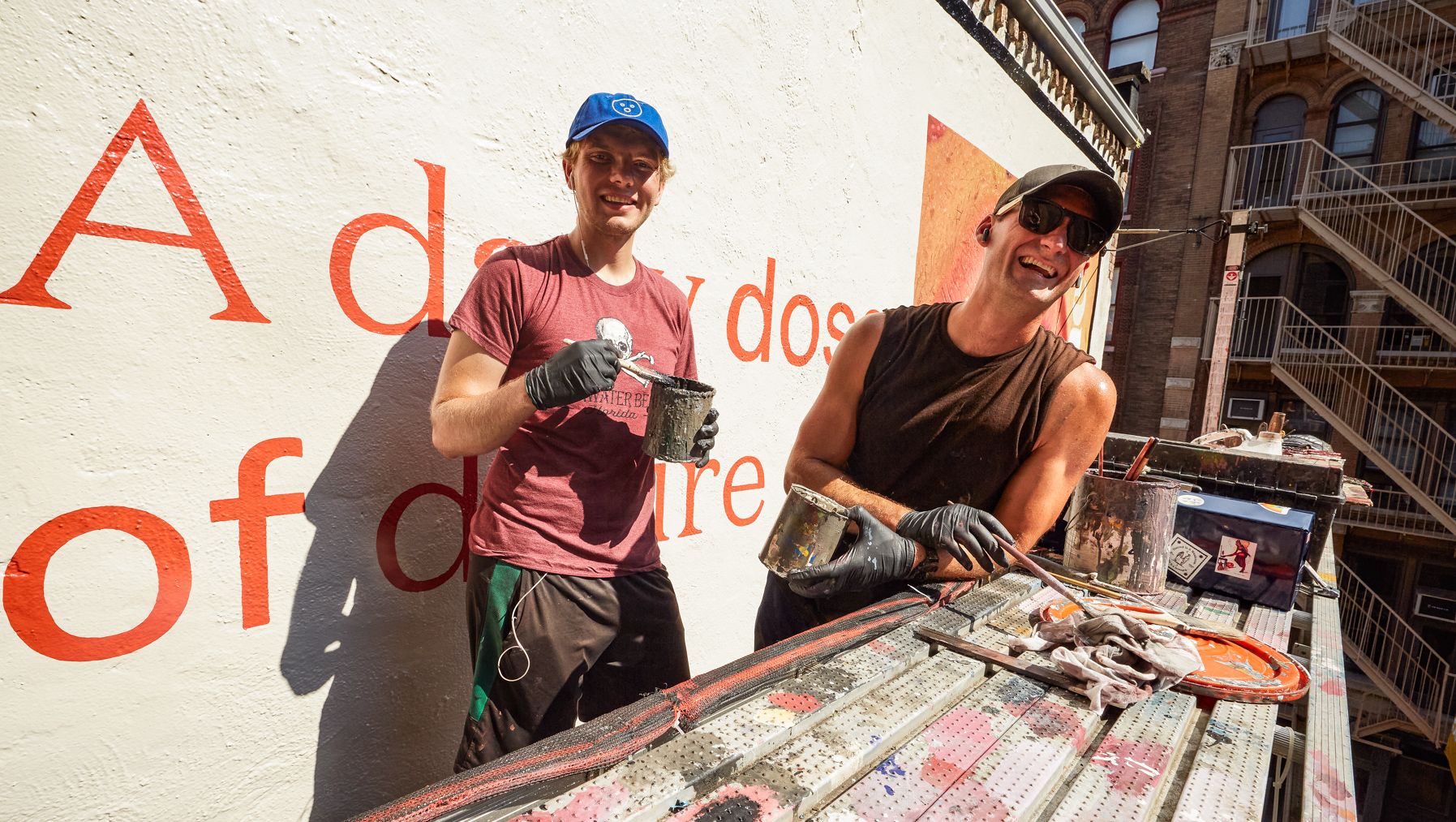 And if at first you don't succeed, determination to try again will be seen in a positive light:
"If you're passionate about painting/creativity/being outside, apply for the job. If you don't get it the first time, keep doing what you're doing, building your resumé and skills, and apply again… The joy in the job comes from being in an environment you love, constantly developing your skills, surrounded by materials and tasks that bring joy, and satisfaction." — Daniel Levin, Expert Painter and Rigging Foreperson
---
👍🏾
Thank you to Jen, Katie, Vanessa, and the apprentices and painters at Colossal Media that contributed to this article.
More Learning