Sign Painting on Newcastle Pub Scoops Design Award
New hand-painted signs for Swarley's in Newcastle-upon-Tyne given Lord Mayor's design award.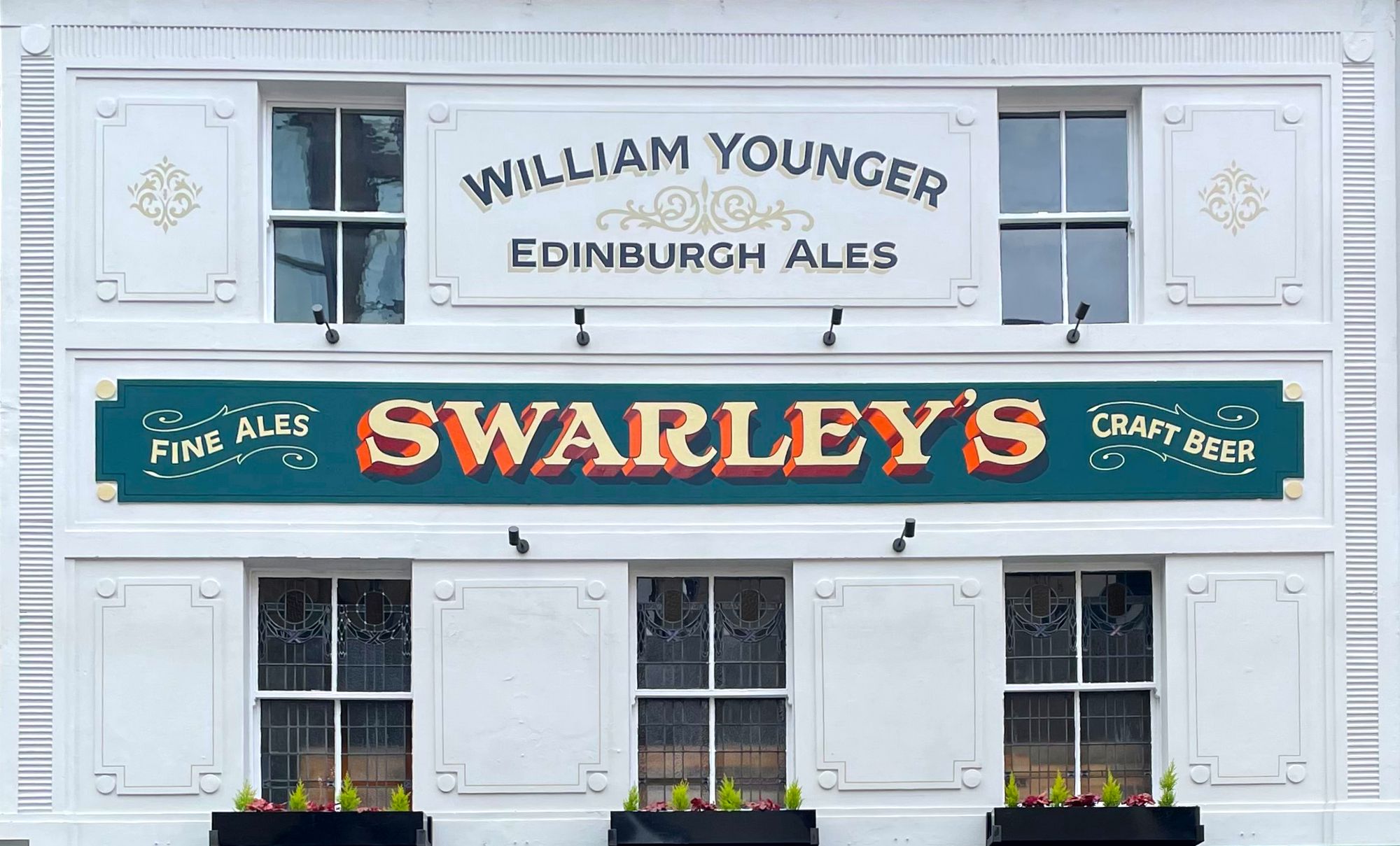 New signs for a renamed pub have been recognised with a Lord Mayor's Award in Newcastle. The sign painting, by Ash Willerton and Alex Richardson, took top prize in the "Frontage Transformation" category.
The work was carried out within a larger initiative to transform the historic Bigg Market area in Newcastle-upon-Tyne. Part of this was financed by National Lottery Heritage funding. The aim was to improve the area's condition, preserve and conserve heritage buildings, and to engage people with the historic environment. A variety of businesses have had their frontages transformed, but the work done on Swarley's was the stand-out piece for the judging panel.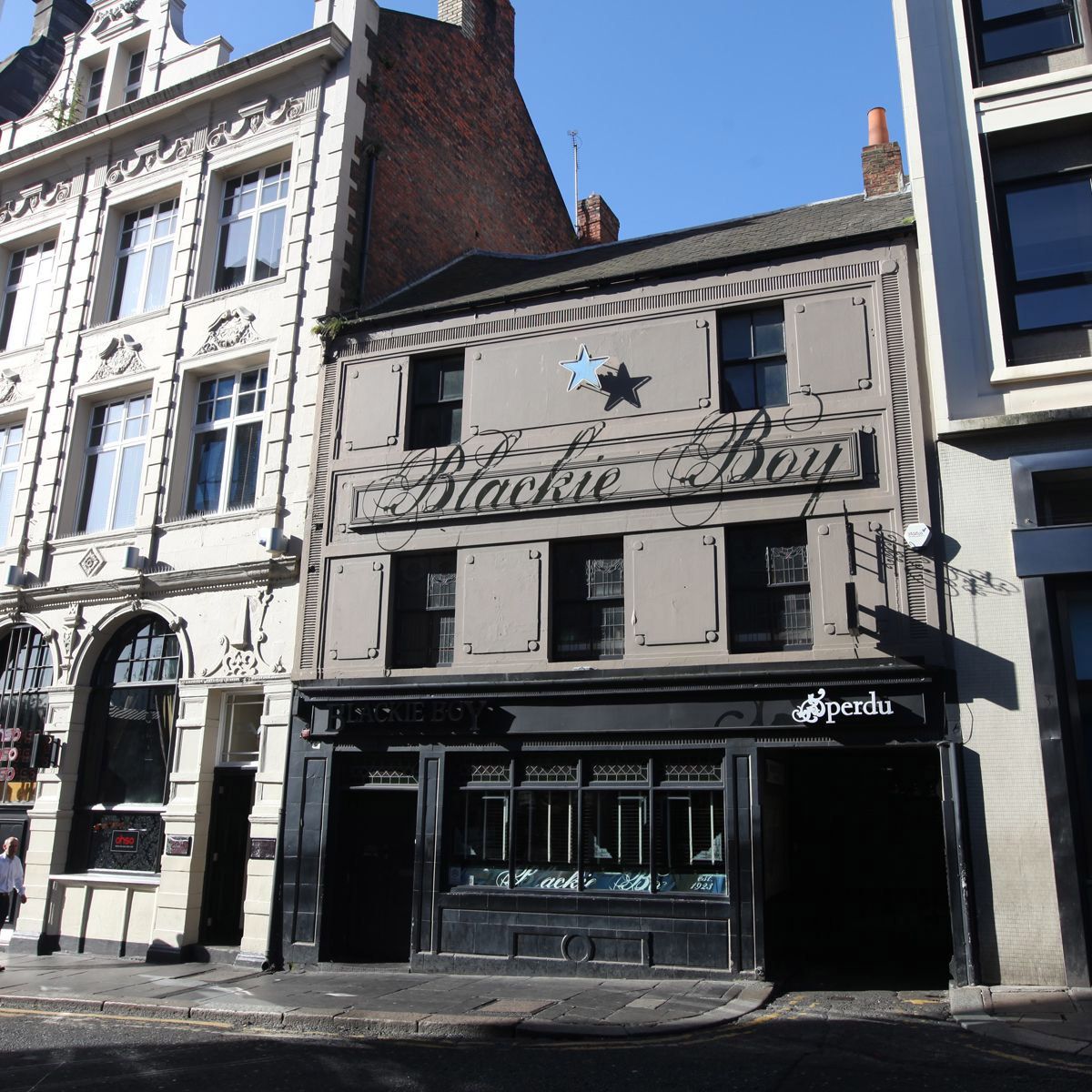 The project, carried out in September 2021, involved a change of name for the pub which has been serving customers since at least 1778. The Blackie Boy (previously Black Boy Inn) was originally named after the building's previous occupants, a blacksmiths, but the language isn't appropriate for our time. The new Swarley's name comes from the pub's earliest known owner, Richard Swarley, who ran a debating club on the premises. He is listed alongside over 200 years' worth of proprietors and licensees that now adorn the alleyway beside the pub.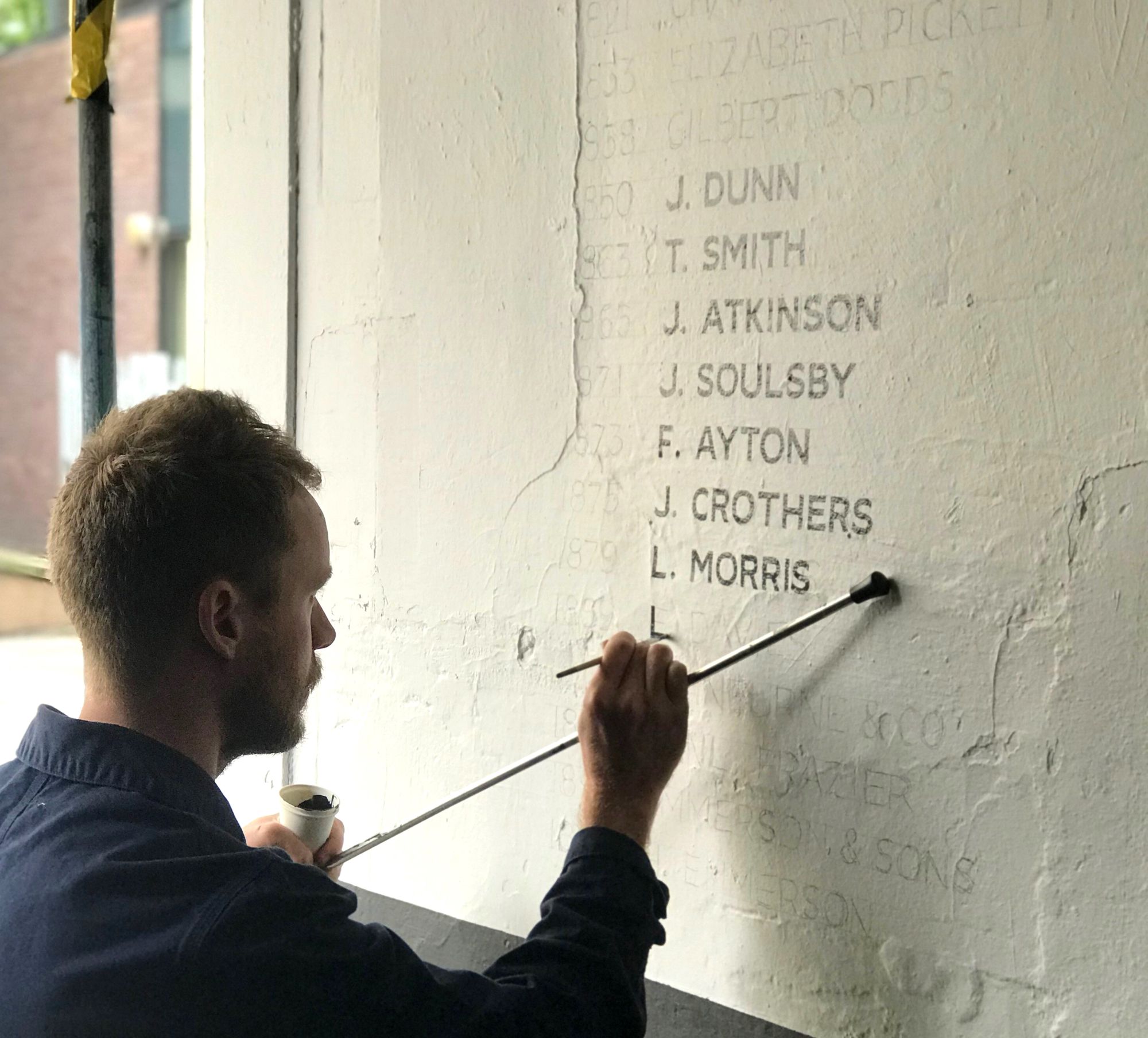 Lead sign painter Ash Willerton, commenting on the project, said:
"The Swarley's sign was inspired by signs of the past, bringing in a colour scheme that had been long forgotten, and ornamental details that were sympathetic to the building's history."
He created bespoke artwork for the main Swarley's lettering, and was joined by Mango Signs' Alex Richardson to complete the painting work.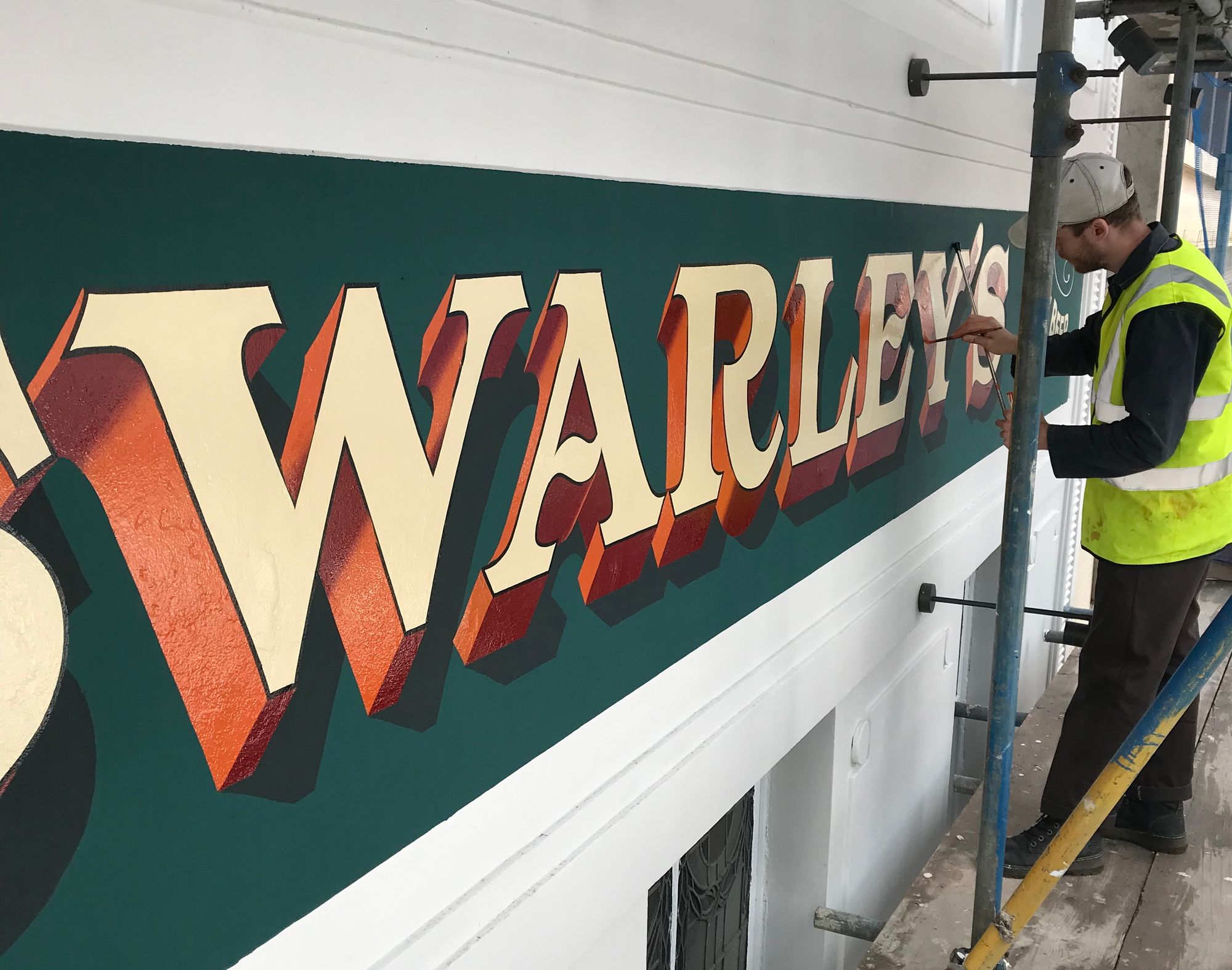 An additional element to the project was the creation of the 'William Younger Edinburgh Ales' panel above the main sign. This was based on existing signage that had all but disappeared (a ghost sign), which Ash then "loosely traced and reimagined to suit the new frontage".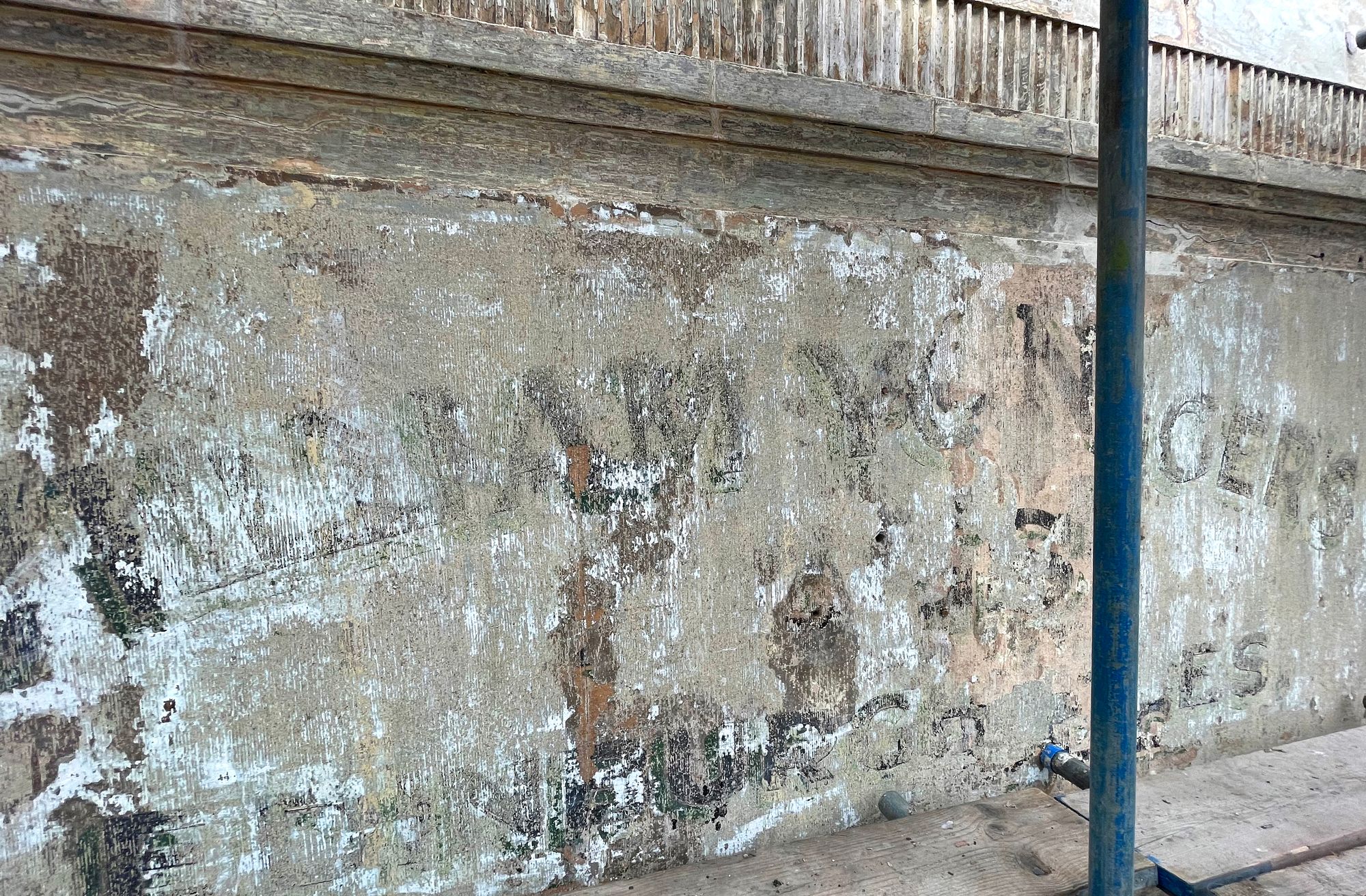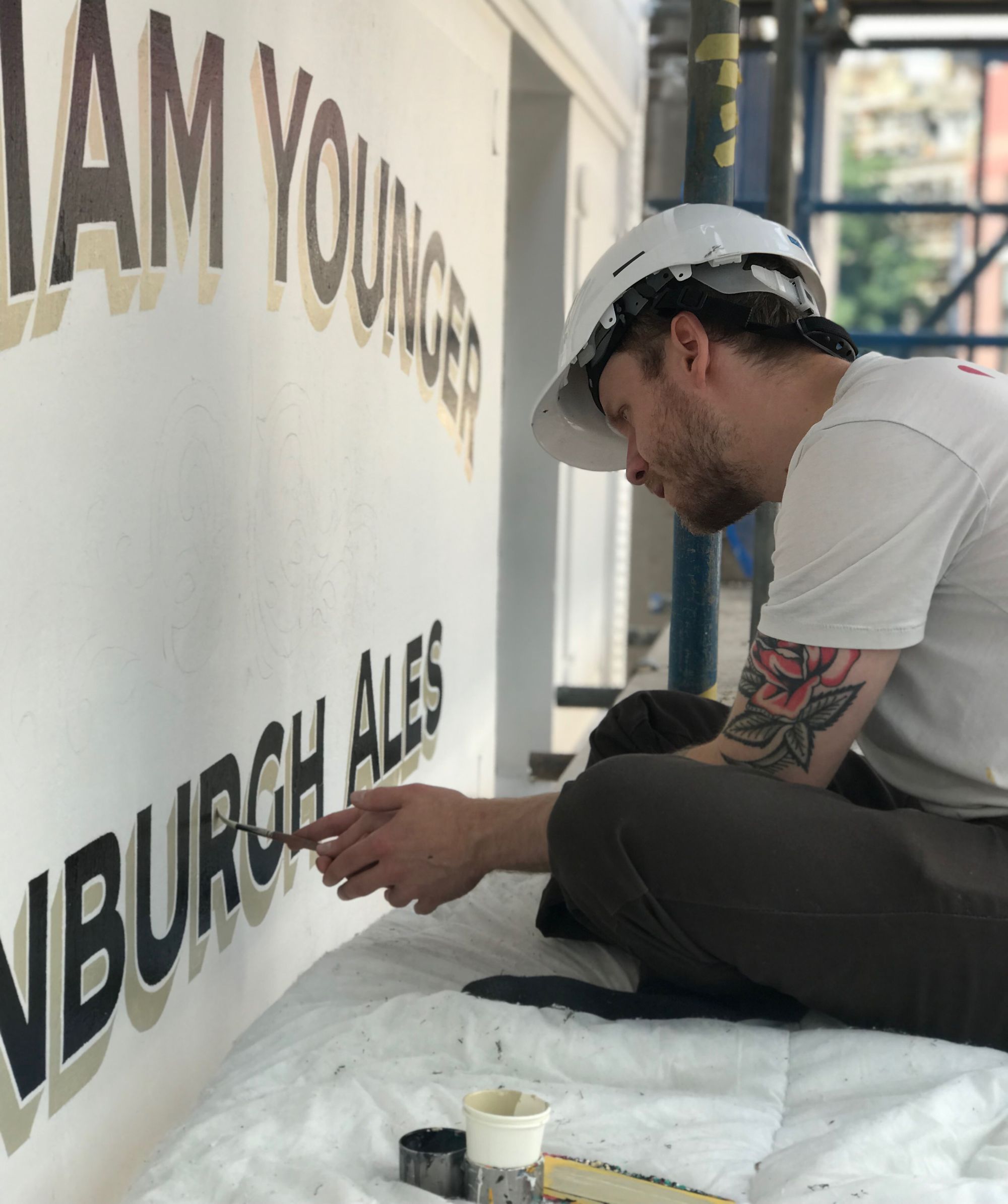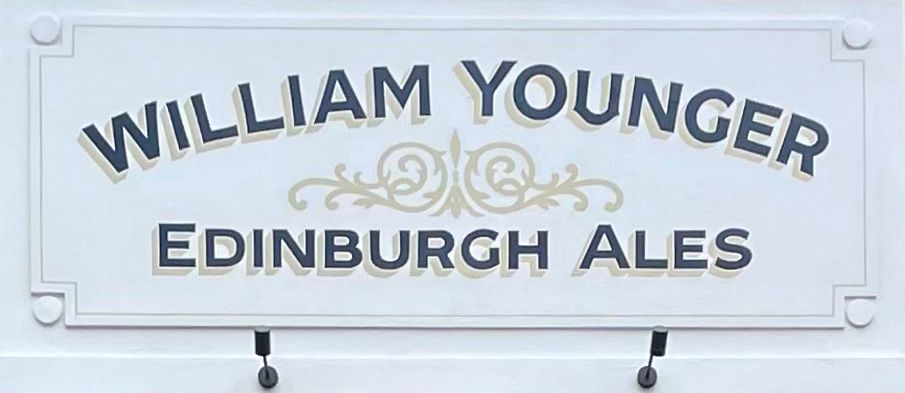 The work was all completed with brushes from A.S. Handover ("mainly condor quills" says Ash) and 1 Shot paints. Congratulations on a fine achievement, I look forward to popping in for a pint whenever I'm next in Newcastle.
Ash Willerton / @ashwillerton
Alex Richardson (Mango Signs) / @mangosigns_