Sign Painting Book
Sign Painting by Mike Meyer & Friends is the most comprehensive contemporary guide to the tools, materials and techniques used by sign painters. It includes a jargon-busting glossary, and details of specialist suppliers around the world. There's also over 40 full-colour alphabets to inspire you.
192 Pages, 300 Illustrations
Hardcover, 283 x 219 mm (11.1" x 8.6"), weight 1kg (2.2lb)
Published by Laurence King
ISBN 978-1-78627-692-6
$35 / £25 / €30
Please support your local bookshop by ordering with ISBN 978-1-78627-692-6. Or use one of the online options below.
Direct from BLAG
Sign Painting is stocked alongside many other great books in the online shop.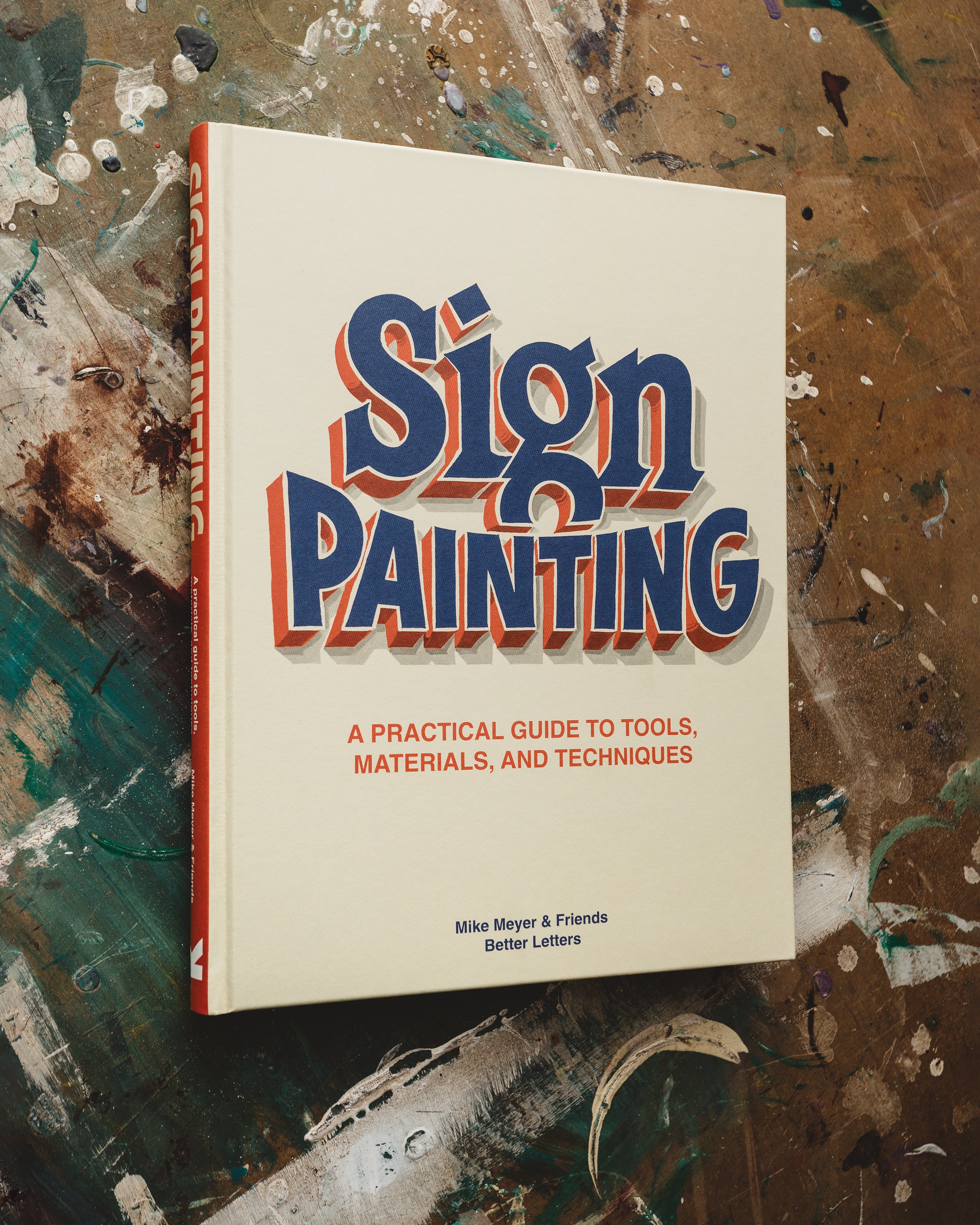 USA
Europe
Also see UK, Netherlands and Sweden below.
UK
Australia
Canada
Netherlands
Sweden
Elsewhere
Order from your local book or sign supplies store with ISBN 978-1-78627-692-6, or from A.S. Handover with worldwide delivery options.