Sign Heaven at Gods Own Junkyard
Neon, bulbs, signwriting and smut fill the inside of East London's incredible Gods Own Junkyard.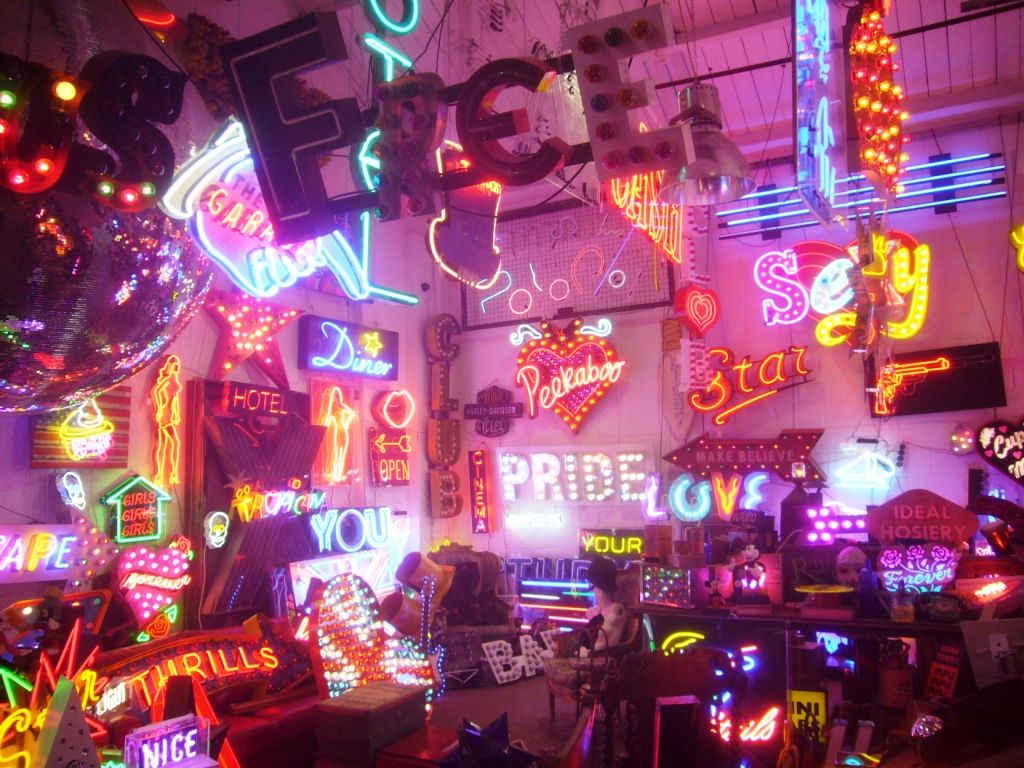 Today's Sign Social involved a trip out East to visit Gods Own Junkyard in Walthamstow. This treasure trove of predominantly neon and lighted signage is the home of the collection and work of artist Chris Bracey.
Bracey's work, much of it in the junkyard, has been featured in films as diverse as Batman and Eyes Wide Shut. Prior to these more illustrious briefs, he was in the business of producing signs for Soho sex shops. The sleaze remains in abundance, interspersed with a healthy dose of other vintage signage, including signwritten work and pieces on enamel. Much of the signwritten work comes from fairgrounds, not surprising given that this was his father's line of work.
Here's a selection of photos from the junkyard. I'd highly recommend a visit.