Roses are Red: A Narrowboat Tradition
Book now for this BLAG Demo, and visit bl.ag/events for more BLAG events. Ticket sales will close one hour before the event start time.
Roses are Red: A Narrowboat Tradition
Learn how to paint the traditional roses used on British narrowboats, and about the role they play in this decorative artform, with Ginny Barlow.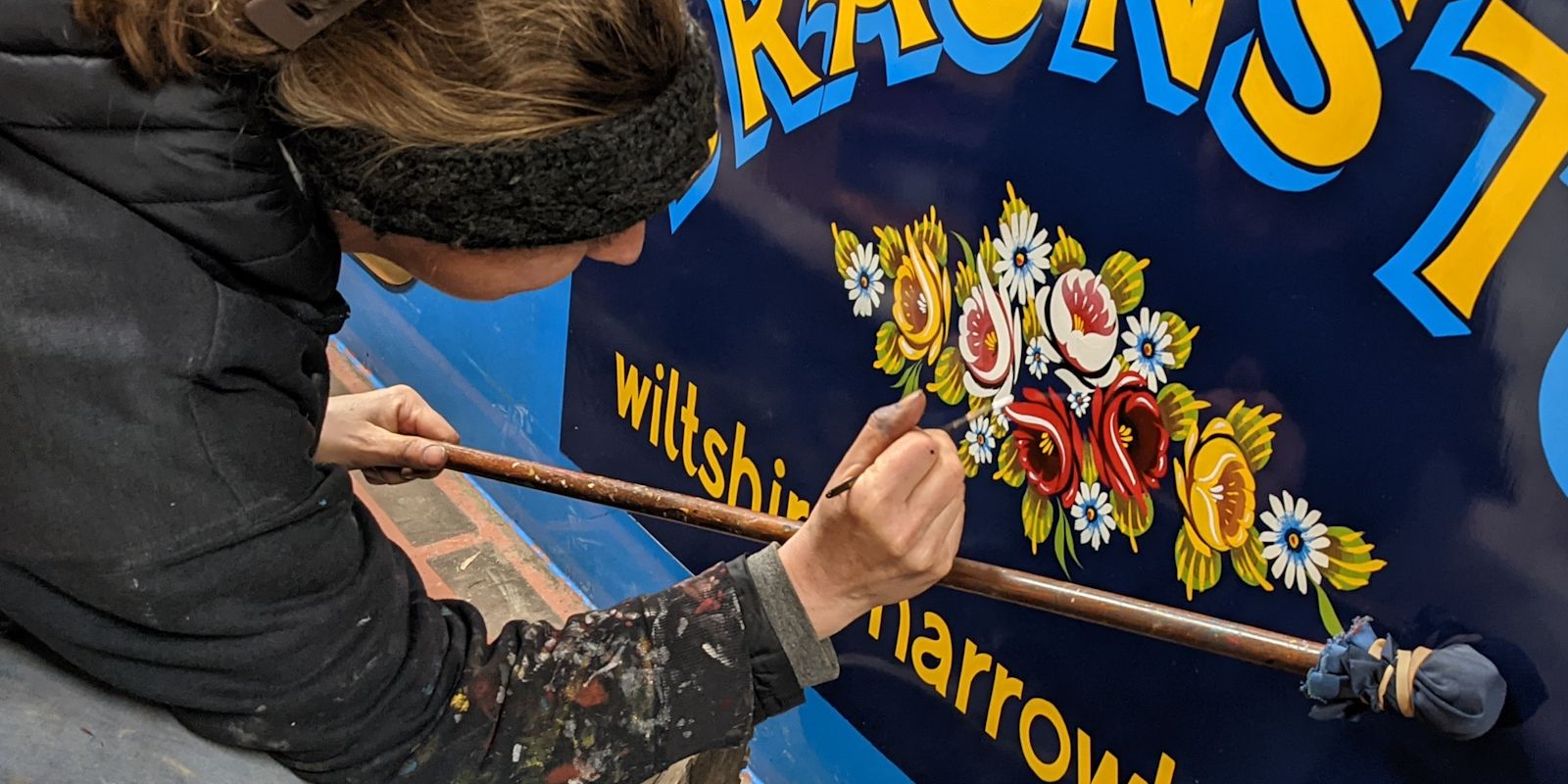 Practical Details
Date/Time: 30 November, 19:00 GMT (ticket sales close one hour before the start time, and are non-refundable)
Duration: 90–100 minutes
Tickets: $30 / $24 BLAG Members (discount code below)
Location/Format: Hosted online via Zoom (account required), with recording available to attendees for two weeks afterwards.
Session Outline
The decorative painting of narrowboats on British canals is a vernacular style which includes signwriting alongside its distinctive iconography. While the boats are no longer working entities, the traditions associated with their lettering and decoration continue into the modern era.
In this two-part session, Ginny Barlow will focus on one of the most recognisable elements of narrowboat painting: the rose. After introducing the flower's symbolism and place within the traditions of British canal life, she'll demonstrate the ways in which it is painted, and variants on this.
The demonstration will be interactive, with opportunities to ask Ginny questions as she paints, and to learn more about her experience of working with these traditional icons and techniques.
About Ginny Barlow
Ginny Barlow trained in general signwriting at Hammersmith and West London college from 1999-2001, and has been a self-employed signwriter for the last two decades. Having spent 17 years as a liveaboard boater, and most of her working life on or around boats and canals, Ginny's specialism is now traditional narrowboat decoration and signwriting.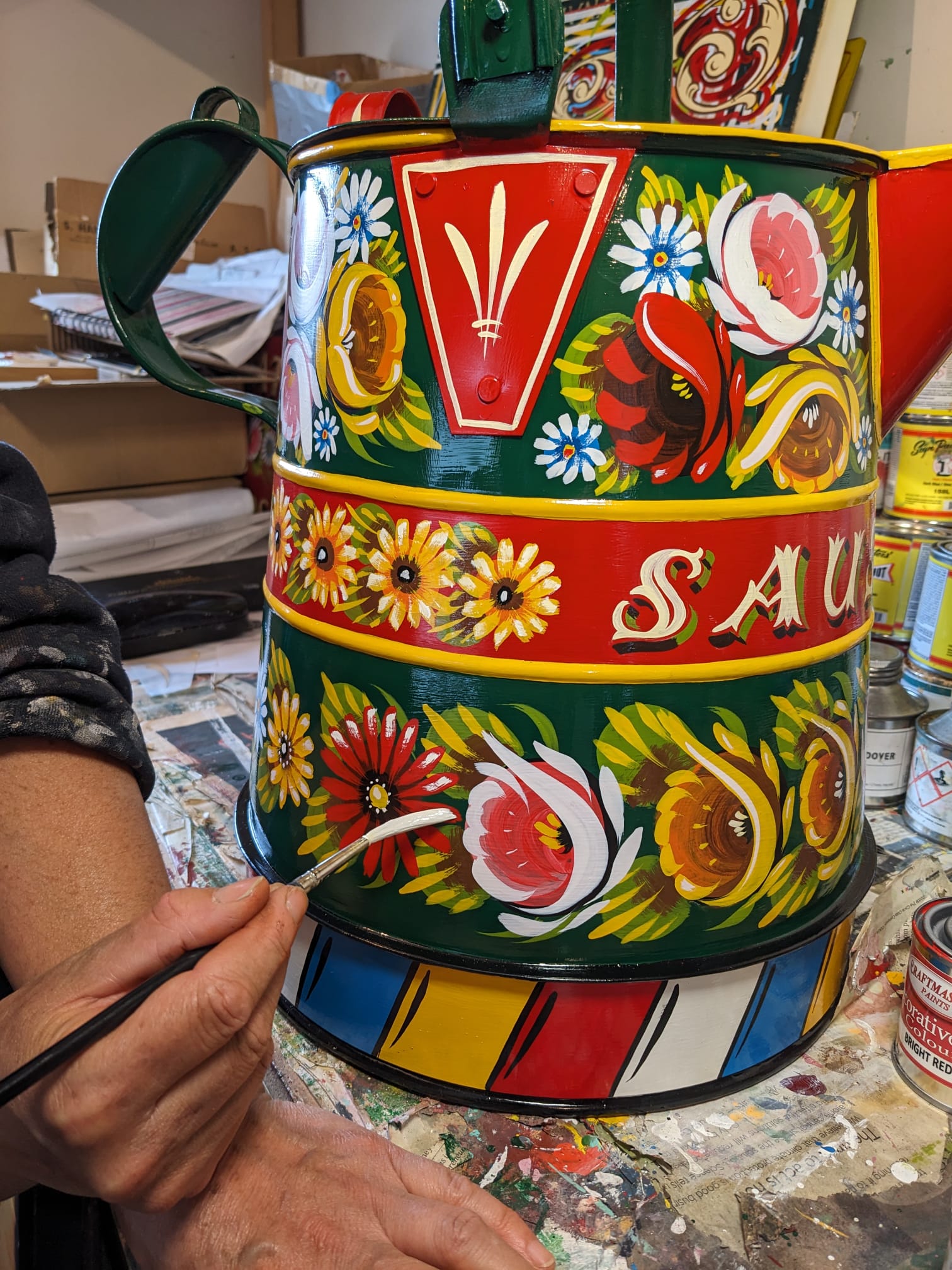 ---
More BLAG Events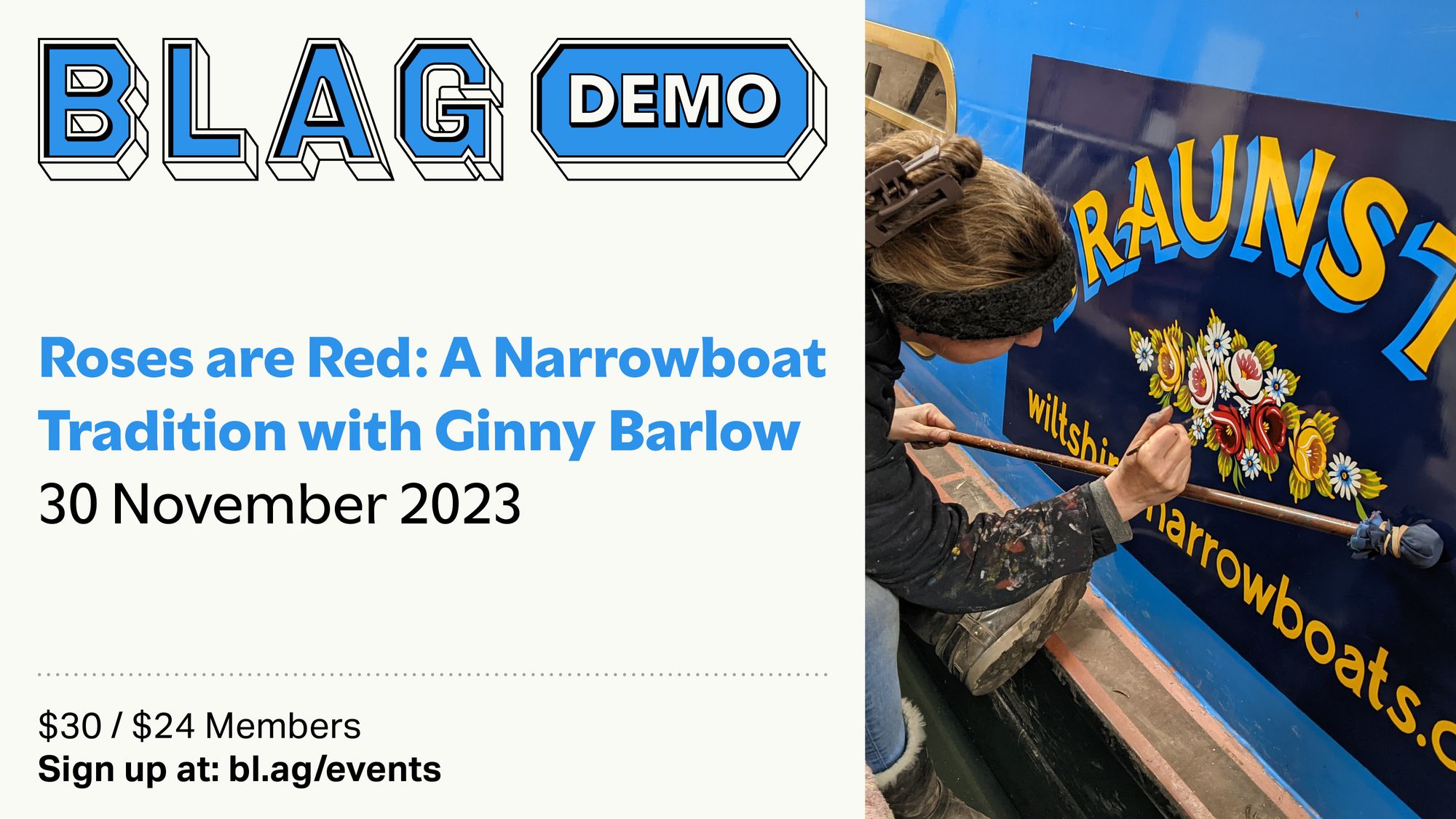 Member Discount
You will need to be logged in to access the code below. If you are not already a member, then plans start from $5/month.