Paying Respect to the Vintage Pausrädchen (Pounce Wheel)
A batch of high-quality vintage pounce wheels are customised for sale as an art edition in Germany.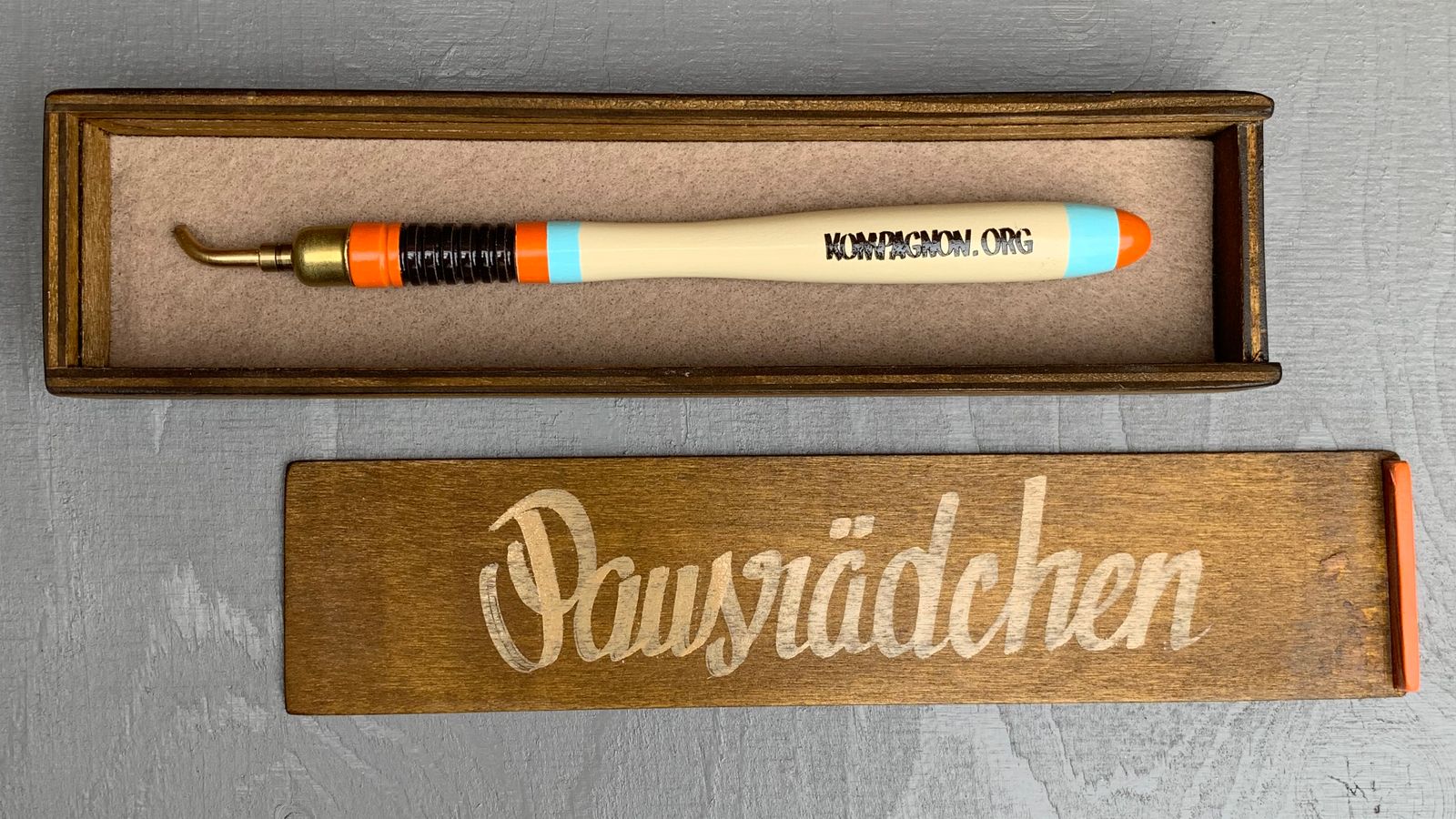 In Germany, Sebastian Karbowiak tracked down the last of some vintage pounce wheels that eclipse their contemporaries for quality and durability. He then customised them for sale as a [now sold out] ]limited edition series. Here he documents his adventure to bring back the trusty 'Pausrädchen'.
The Trusty Pausrädchen
When Sebastian (Basti) Karbowiak of Kompagnon (@kompagnon.letters) trained as a Schilder und Lichtreklamehersteller (sign and illuminated advertising manufacturer) in 1996, it was obligatory for students to buy a Pausrädchen. This translates as pounce wheel, and is a less formal term than the more technical Kopierrädchen. (It is also the name of for the tracing wheel used in dressmaking and tailoring, and Basti notes that "Grandma would say Pausrädchen".)
Basti had been happily using his Pausrädchen until it finally needed replacing after 27 years in service. However, he was extremely disappointed with what he found available for sale in terms of handling and performance.
From Warehouse to Web Shop
In frustration he decided to research the manufacturer of that original wheel and found that they were still in business just 150 km (93 miles) from his hometown of Cologne. Although they no longer manufacture the wheels, they did have about 70 left in stock.
This got Basti thinking, and he ended up buying them all before "giving them a Kompagnon makeover to sell like an art edition with a t-shirt or sweater". To make sure he wasn't being blinded by nostalgia for his old wheel, he sent one to Miles Signs (@miles_signs) in Belgium for testing. His reply—"I love it, goes like clockwork"—was enough for Basti to forge ahead with his plan.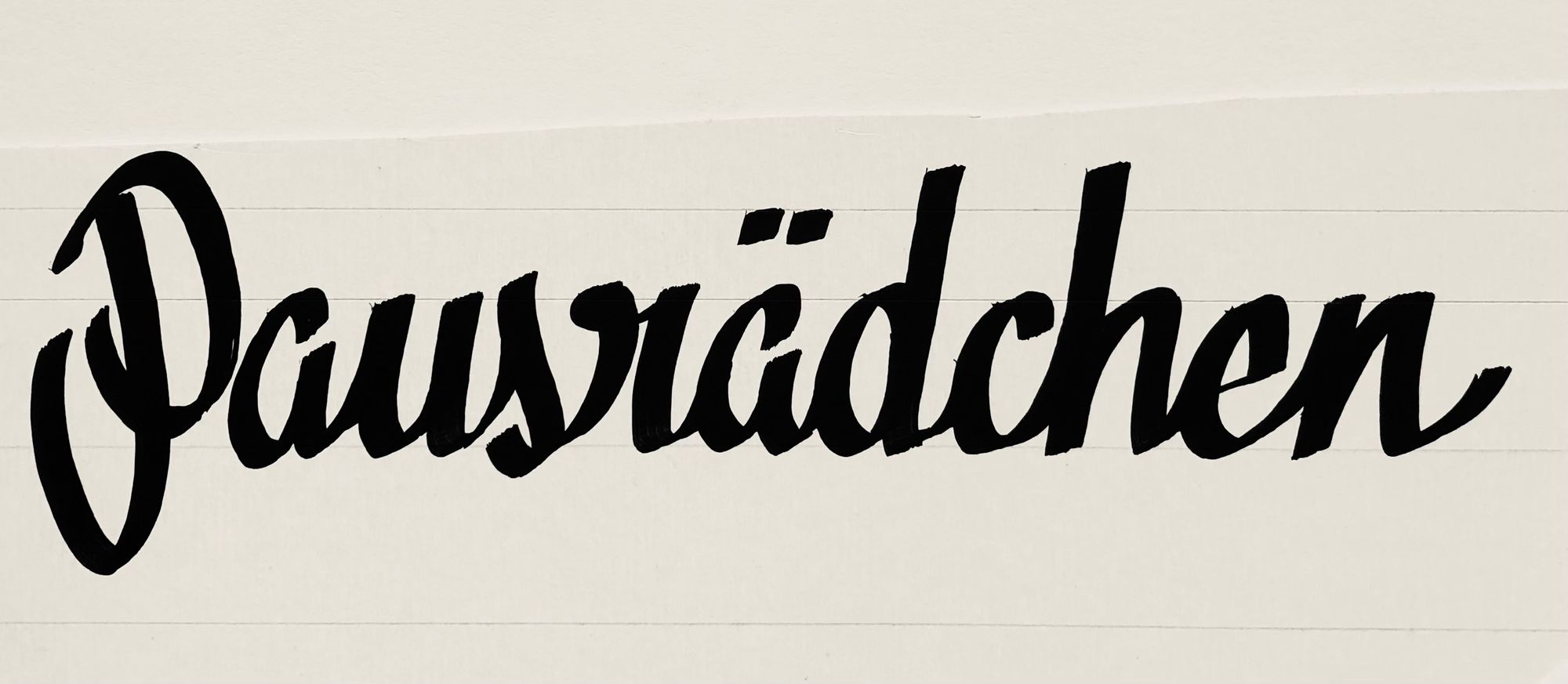 Custom Wheels
The project involved customising the pounce wheels themselves and placing them inside a presentation box. The wheels were first given a coat of cream paint on their wooden handles, before adding bands of black, orange, and light blue. Each one was then hand-lettered with Basti's website address, kompagnon.org.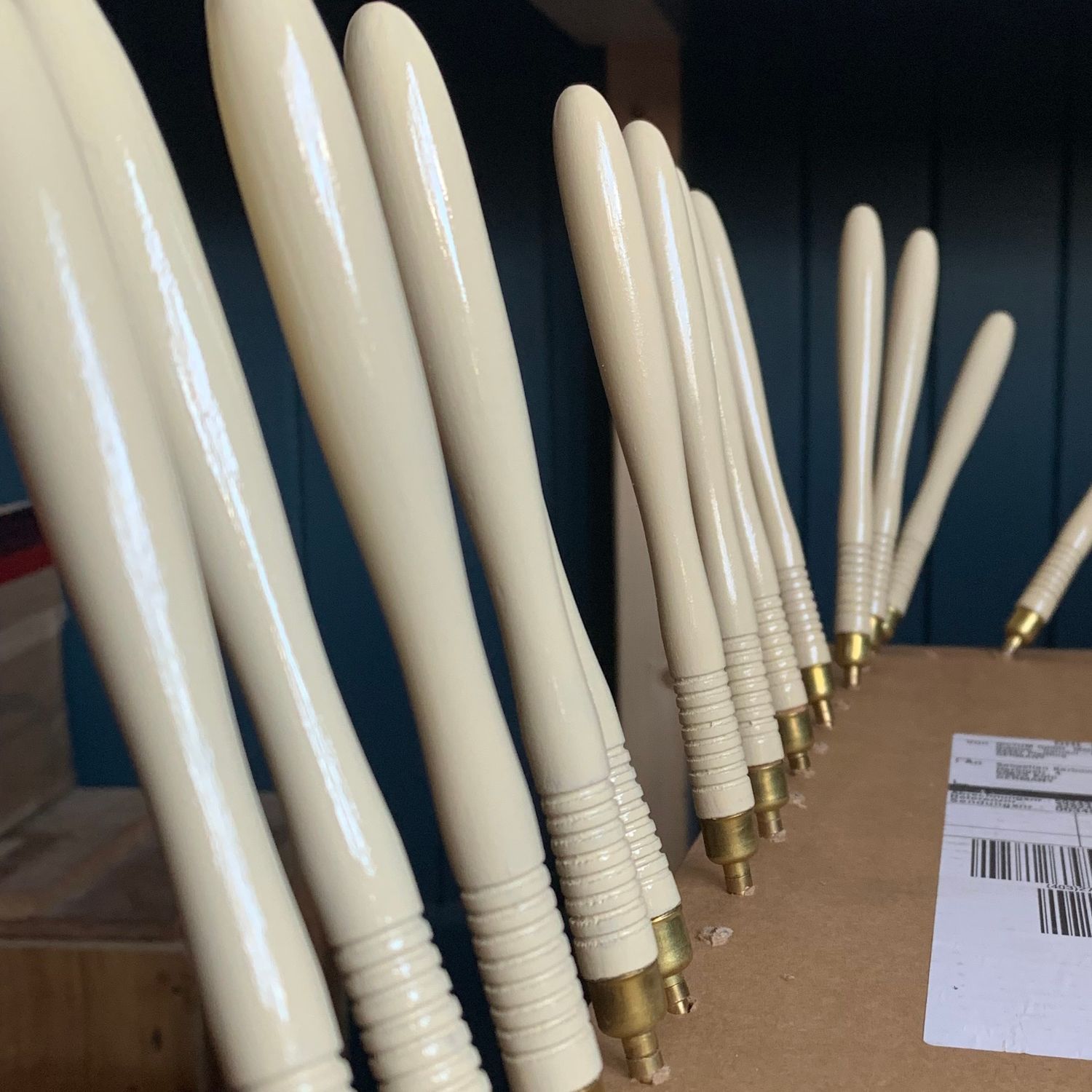 Presentation Boxes
The boxes were bought off-the-shelf and sanded back before applying a walnut stain and coat of varnish. A felt pad inside finishes them off, along with the hand-painted Pausrädchen branding. Each one also has a small strip of orange or light blue for the fine- and medium-sized wheels respectively.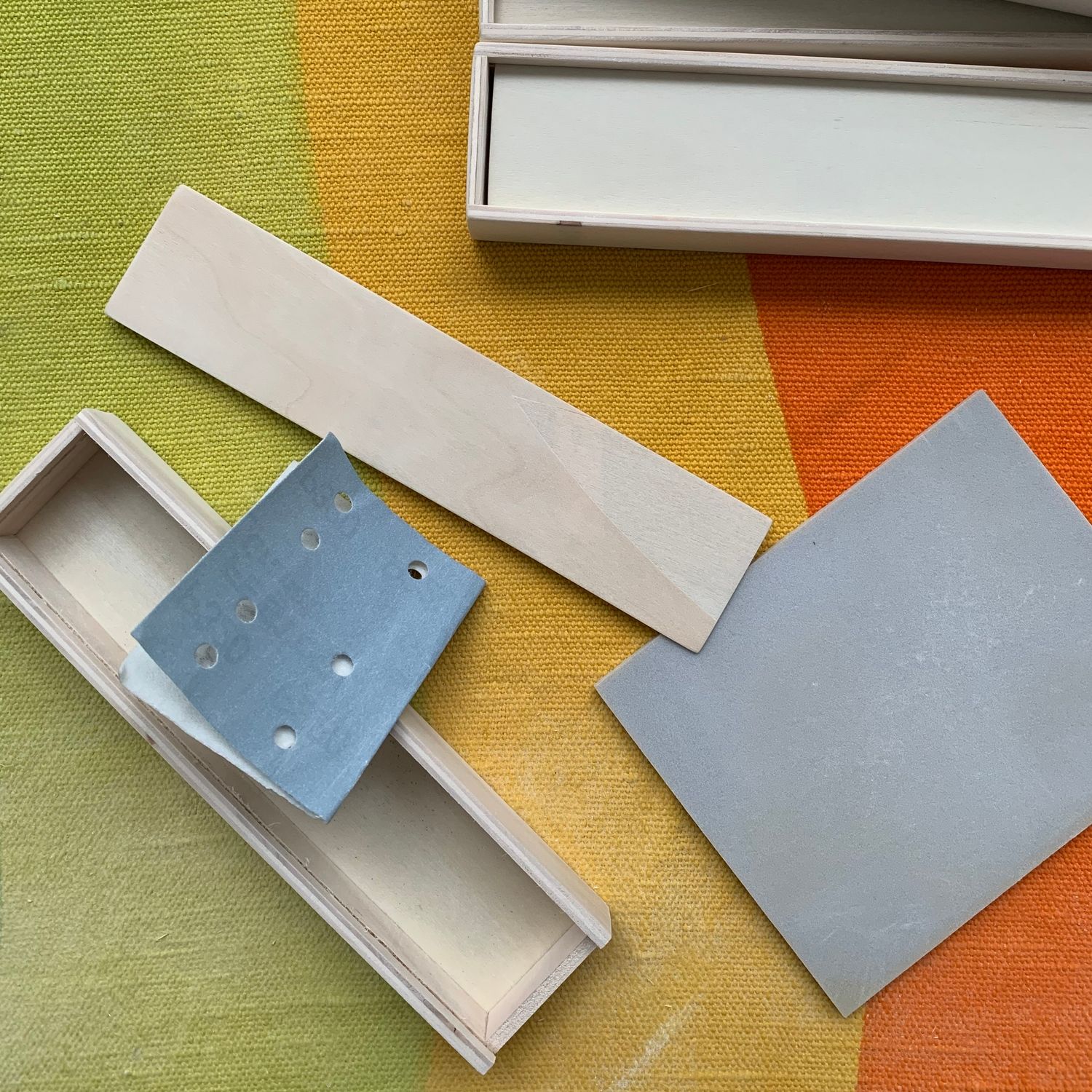 Just Like Old Times
Working with a new wheel has reminded Basti of how good they are. Their small diameter and sharp, precise teeth mean that you can "easily pounce small letters and curves, and the suspension of the wheel is set so that you don't get any wobbles". He also offers a little tip for working with pounce wheels and patterns:
"Pounce your pattern on the opposite side to the drawing itself, so in reverse. This means that you punch a cone/funnel that rises up from the letters, giving your chalk or charcoal more space to spread on the substrate. Always do tests first, as sometimes it can be too much and a lot depends on the surface and your powder."

Availability and Apparel
The Pausrädchen series [now sold out] was available exclusively from the Kompagnon online shop. They were sold in a bundle with either a t-shirt or sweater, and a choice of the fine or medium wheel.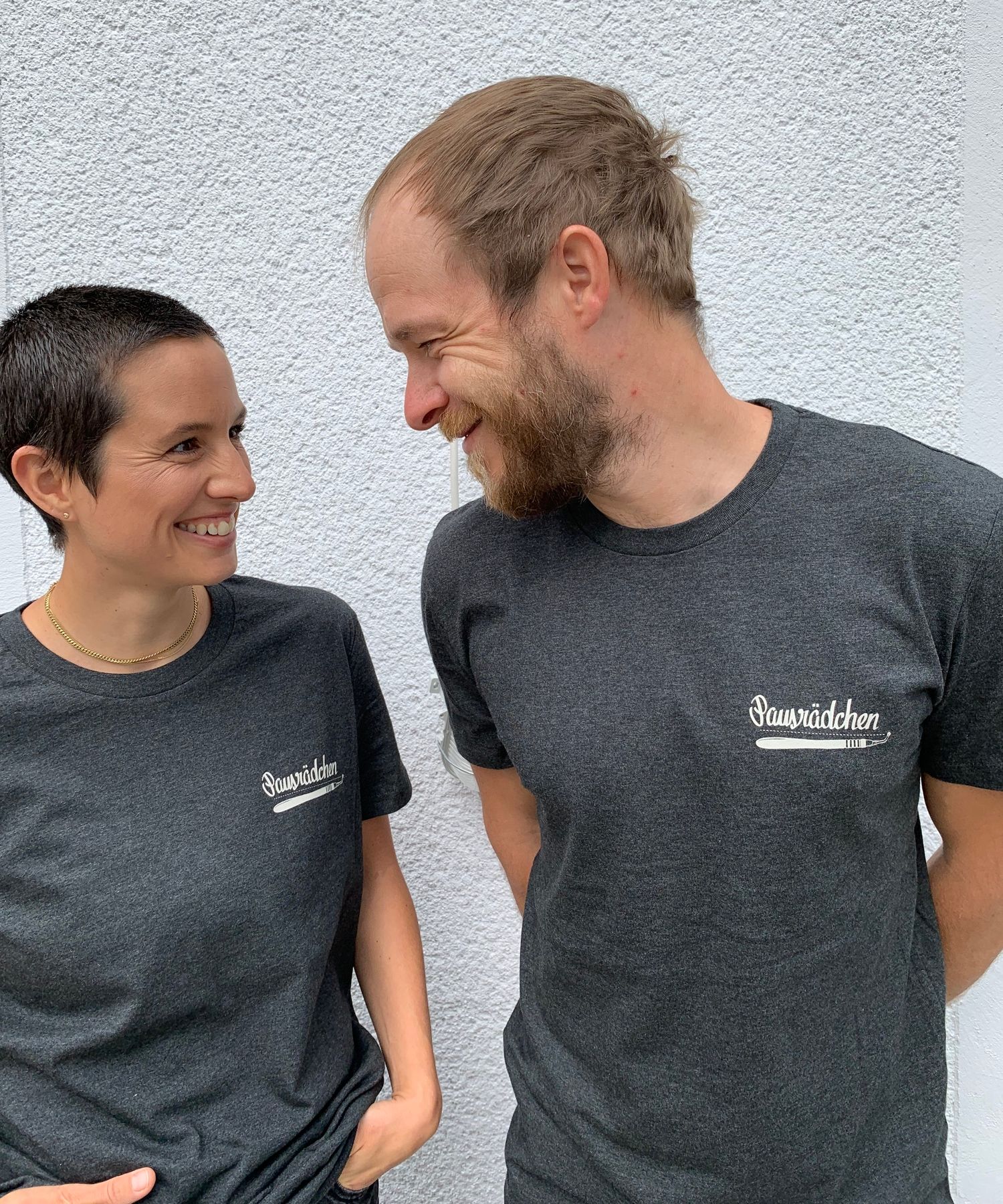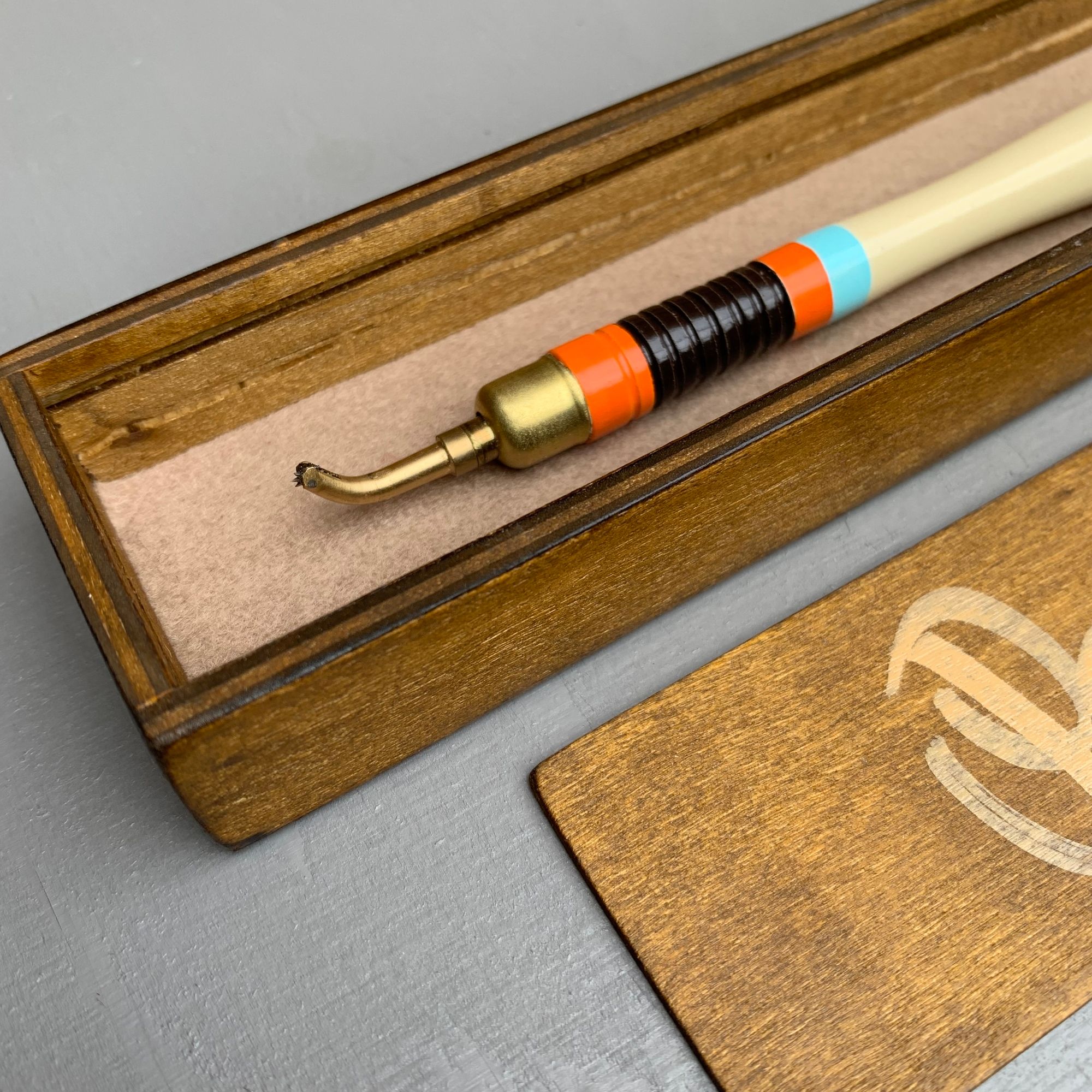 More Projects