Noble Signs in the Ascendency in New York
David Barnett's award-winning sign painting for the Ascenders at Type Directors Club.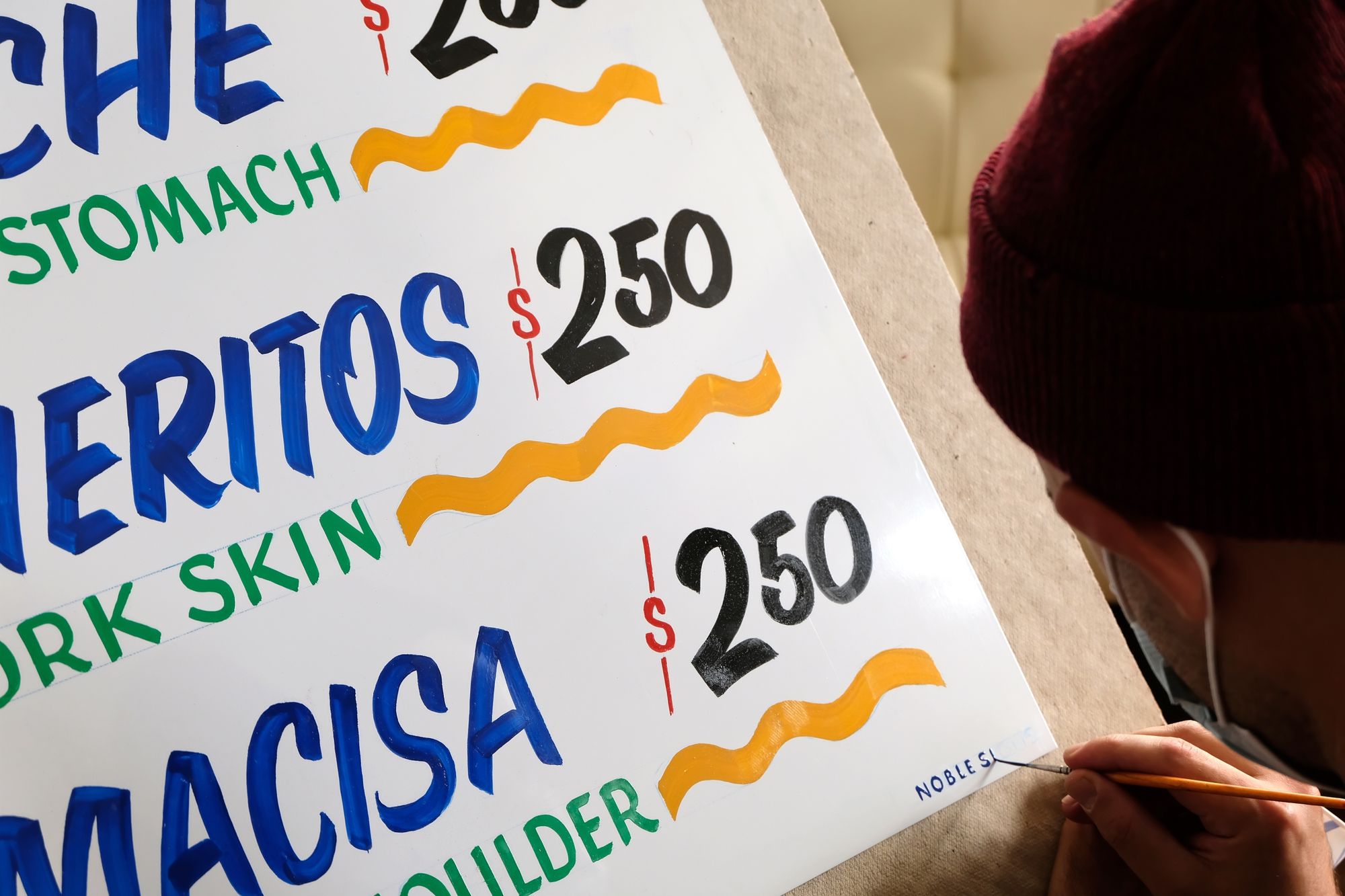 There aren't many awards given out for sign painting these days, but that didn't stop David Barnett at New York's Noble Signs from entering, and winning, at the Ascenders from Type Directors Club. I got some facetime with him to find out more about the award, and the journey that got him there.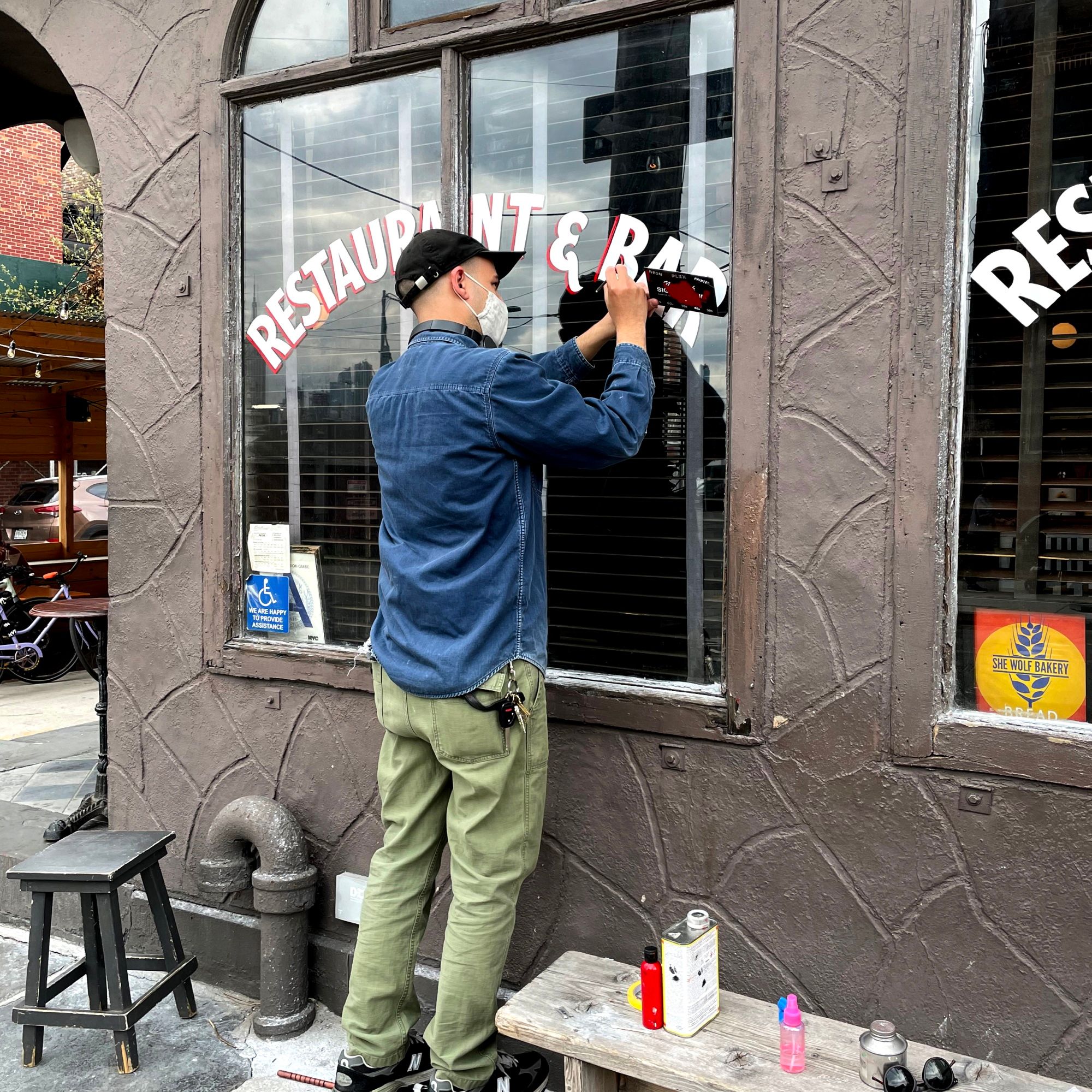 Sign Painting in the Blood
Noble Signs' David Barnett got into sign painting through his earlier work designing record sleeves and book covers: he was invited to do signs for a bar, and things took off from there. He has since learned that his great-grandfather was a sign painter and, with his dad employed in the printing trade, there's clearly a graphic streak running through the family.
The sign work played second fiddle for a few years, until he teamed up with his old friend Mac Pohanka, a fabricator, to form Noble Signs. They went at it full-time in 2013 and the business has grown steadily with the pair now working out of their own shop on Atlantic Avenue in Brooklyn. Their aim is to keep New York's vernacular lettering styles alive, and the shop is just one of the canvasses they've applied this philosophy to.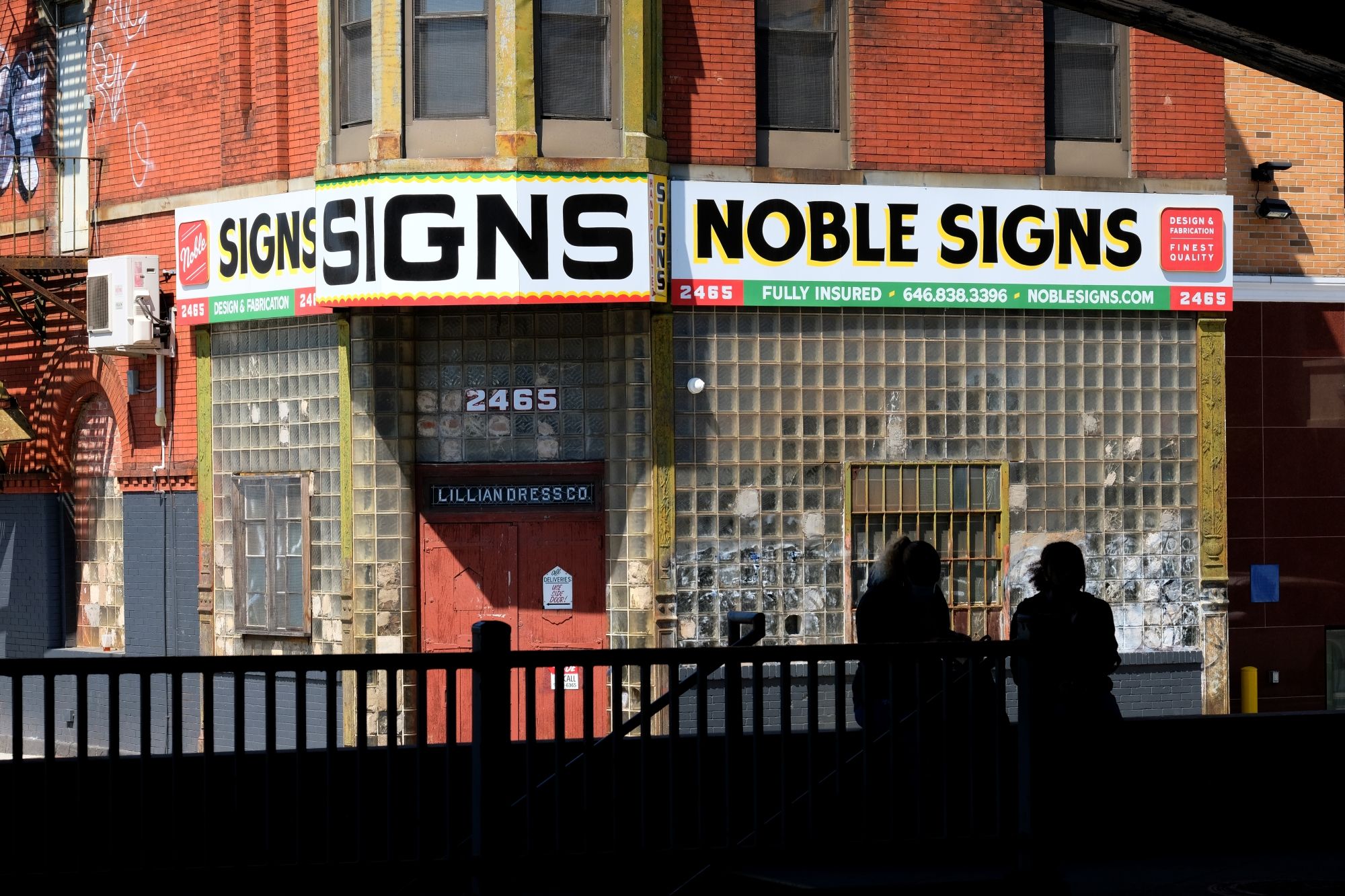 The Noble Path
David studied religion at college, so was always self-taught in terms of graphic design and sign painting, picking up knowledge everywhere and anywhere he could. Then, in 2021, he enrolled on the Extended Program with Type@Cooper to formalise his knowledge of typography and lettering. He was seeking validation for his work and believes that all sign painters and lettering artists would benefit hugely from the programme's content. This is irrespective of whether you intend to take up type design as a component of your work.