Men of Letters Tony Forster & Phill Grimshaw
Work of Tony Forster ('The Herb Lubalin of England') and Phill Grimshaw celebrated in Bolton exhibition.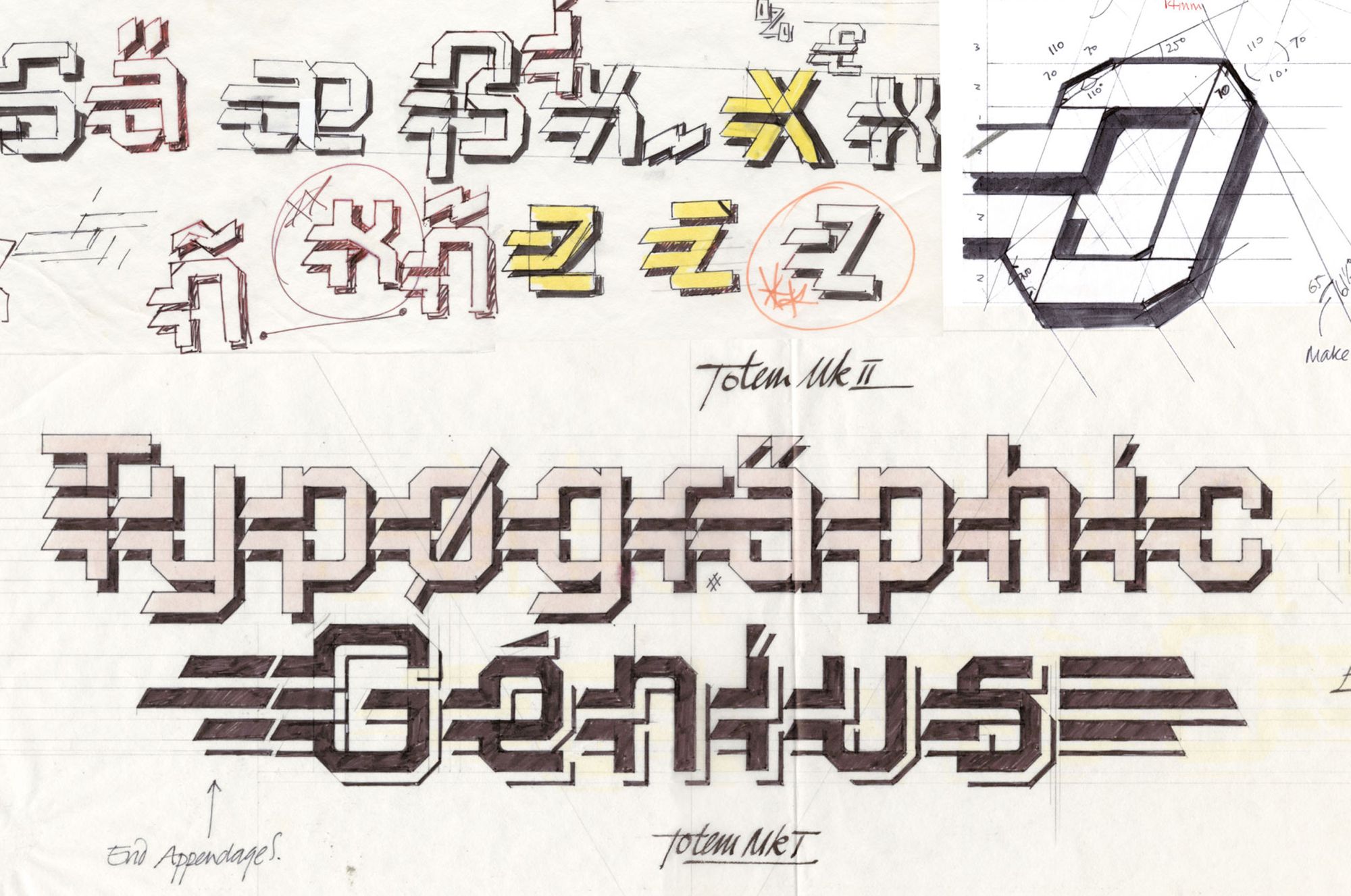 This week a new exhibition opens at the Bolton Museum celebrating the life and work of two hand-lettering and typographic designers with strong connections to the town. The show is a retrospective, featuring largely unseen work from the late Tony Forster (1941–2008) and his friend and one-time student Phill Grimshaw (1950–1998); the 'Men of Letters'. It has been brought together by lettering artist (and Tony's son) Dan Forster, in collaboration with Graphic Design Lecturer Anthony Roocroft at the Bolton School of the Arts, part of the University of Bolton.
Tony Forster was described by Tony Di Spigna as 'The Herb Lubalin of England' and by David Quay as 'the Fred Astaire of letters'. It's therefore no surprise that he scooped over 25 international design awards across his career, despite never undertaking any formal design education. His work can still be found in use by stationers Paperchase (see below), and he was responsible for many other logotypes, including those for BBC Philharmonic Orchestra and 1970s Rock Band 10cc. He also turned his hand to type design, creating two faces with the International Typeface Corporation of New York (ITC). He was a prominent member of the Manchester design scene from the early 1960s until his death, and taught for many years in Bolton.
One of Tony's students was Phill Grimshaw and their friendship continued beyond Phill's studies and into his own career as a typeface designer. Phill was responsible for 44 typefaces published by Letraset and then the ITC. A winner of the New York Type Directors Award in 1996, he was described by Colin Brignall who commissioned his faces as 'One of the best display typeface designers of recent times'. Phill could also turn his hand to lettering work with clients including the British Council, Marks & Spencer, Littlewood's, and Scottish and Newcastle Brewery. Following his early death after prolonged illness in 1998 The Independent carried this obituary [Paywall].
After his father's death in 2008, Dan Forster began the process of sorting through his things, including myriad sketches, drawings, mock-ups, posters, typeface designs and calligraphic pieces that had been filed away in plan chest drawers and storage boxes. This process not only led Dan to shift his own professional practice towards hand lettering, it also inspired him to do something to bring the material to the attention of the wider public.
"Being able to discover and closely observe the quality of the work helped me to understand and appreciate – on a much deeper level – the skill and craftsmanship involved with hand lettering. I knew from day one that something had to be done to share my dad's incredible work."
The concept for the show was then given life when Anthony Roocroft suggested that Dan, and Phill's widow Penny, consider putting it on at the newly-renovated Bolton Museum. The stars had aligned and the show has become a reality. A fitting reality too, in that Tony and Phill first met as teacher and student at what was then the city's Bolton College of Art.
Men of Letters
ran from 8 February to 8 March 2020 at the Bolton Museum. Thank you to
Dan Forster
for kindly sharing the material in this article.