Lowdown Lettering: The Hidden Craft of Roadliners
Celebrating the craft of the Roadliners, whose lettering on tarmac is hidden in plain sight.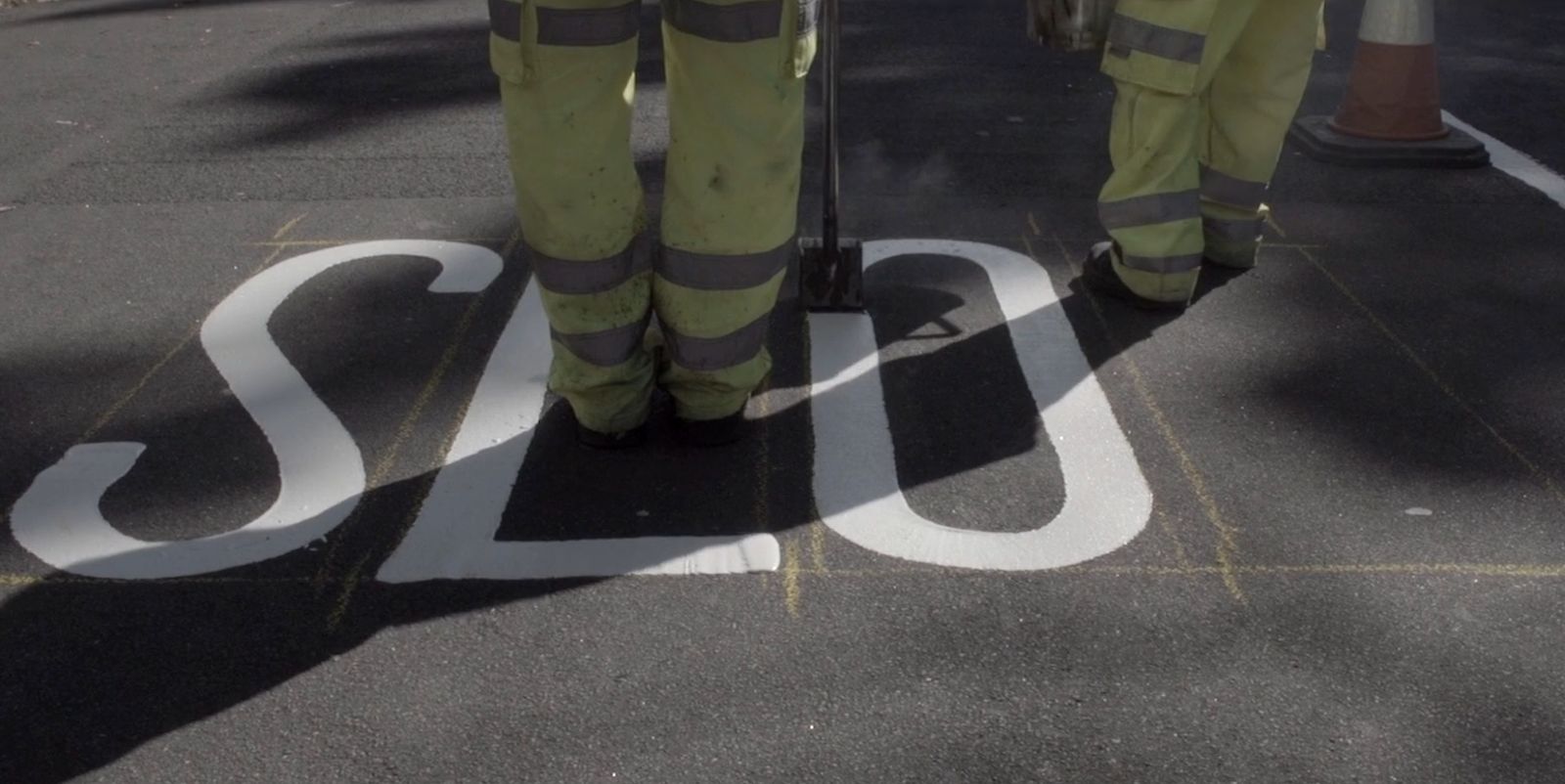 'Hidden in plain sight' captures the essence of things in our environment that go unnoticed until we pay attention. Urban settings are full of these, and sign aficionados are constantly looking up for ghost signs on walls, and down for mosaic 'threshold' signs.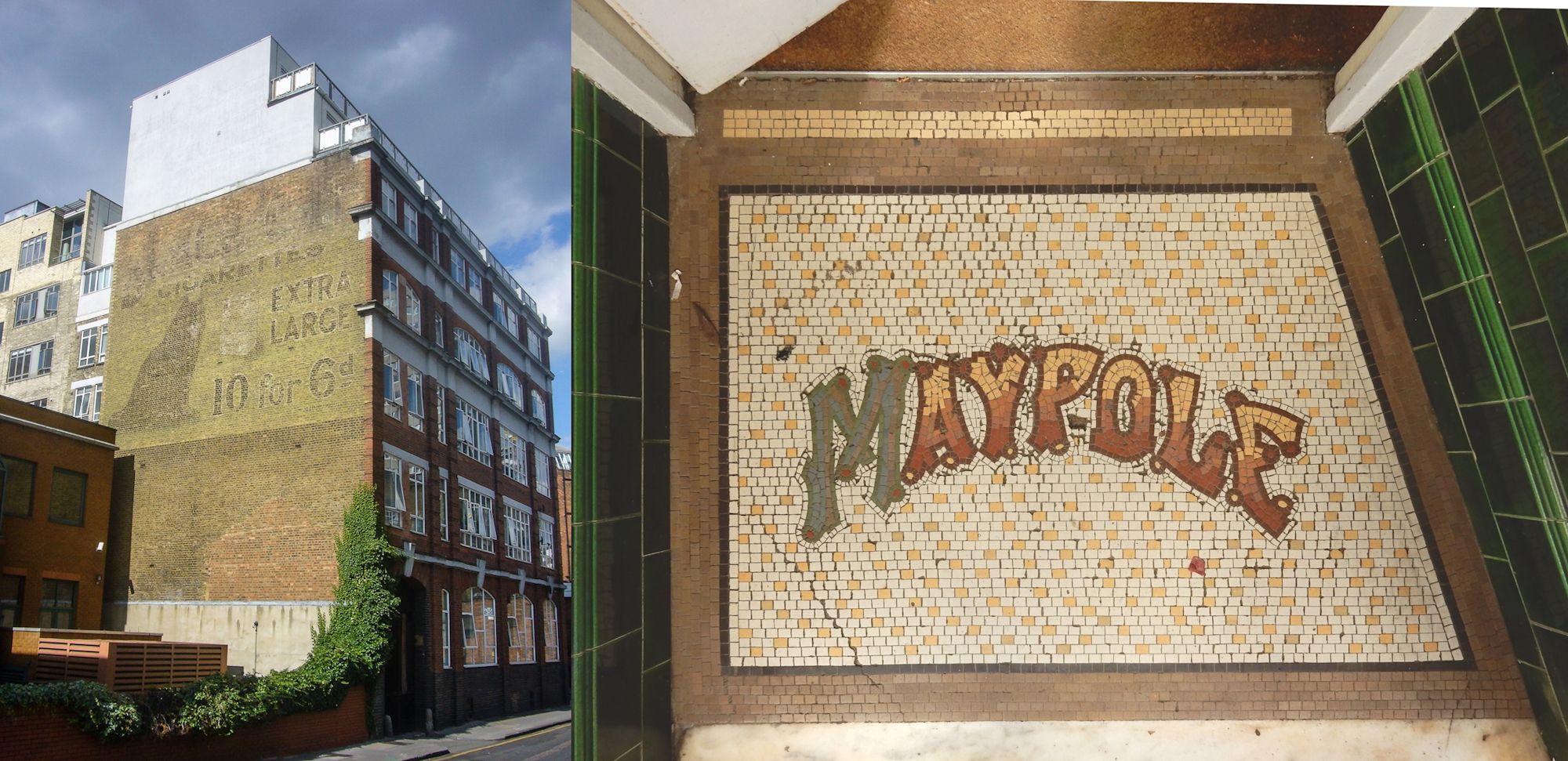 But there is another category of hand-crafted signage that can go unnoticed by even the most dedicated of sign spotters: road markings.
Roadliners
The process of producing signs and lettering on the road, and the people responsible, is beautifully captured in this short documentary, Roadliners. (Click 'CC' in the play/progress bar to activate subtitles if you need them.)
The film contains many quotes that apply equally to the sign painting craft, and here are five of my favourites:
"There's an art involved in it, because we're doing something to make it look nice, for somebody to appreciate."
"I learned how to do this by watching other people, and just trying it, and gradually, as time went on, I got better and better."
"I see my work everywhere I go... You can always drive by and go, 'that was me'."
"A lot of guys I know tape it. It looks neat, but... I've always done it the way I've done it, so I've never used tape. Never ever. I've always just done it freehand."
"We don't get the appreciation for what we do, because we're so good at what we do, just go in, do it, and then we're away again."
More Roadliners
You can now go even deeper into the art and craft of road markings via this extended London Review of Books article (including its reference to Pavement, the official font in the UK). Or just have a chuckle at this cartoon from Modern Toss.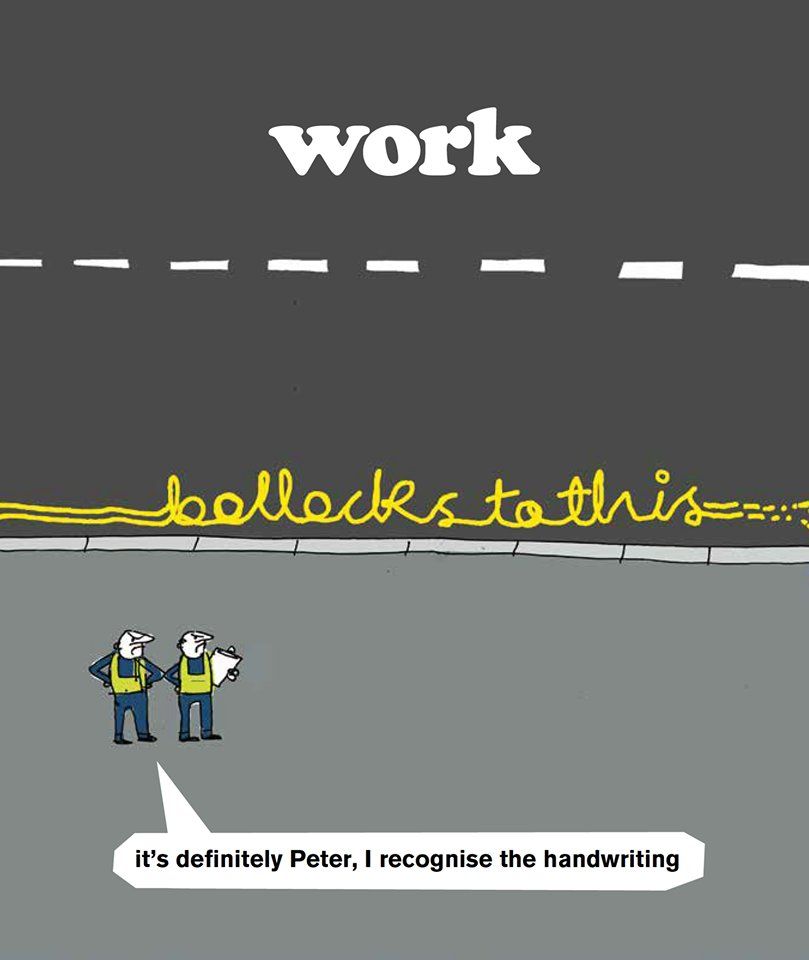 ---
More Films