Justin Green's Sign Game Cartoons
Justin Green's Sign Game cartoons offer a humorous and left-field take on signs and sign painting.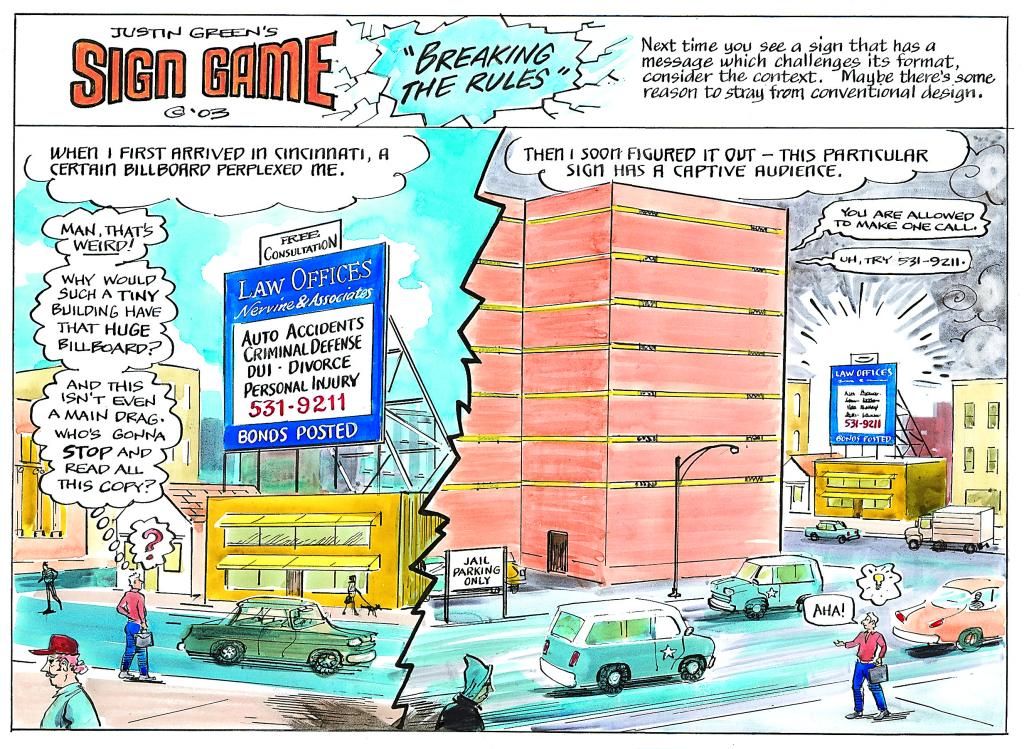 A word of warning to anyone heading to Cincinnati for the 40th anniversary Letterheads meet – don't end up in this building! The location of this comic from Sign Game cartoonist Justin Green caught my eye and reminded me of this series of sign painter interviews from 99% Invisible.
Those who have seen the film Sign Painters will recognise Justin's voice, alongside those of the film's directors Faythe Levine and Sam Macon.
His Sign Game book is out of print, so check for copies on the second hand market, ISBN 978-0867194807. You can also find lots of his work on his dedicated blog.