Introducing the Basics of Architectural Gilding
Leah Beth Fishman gives a primer in the craft of gilding large and unusually shaped surfaces.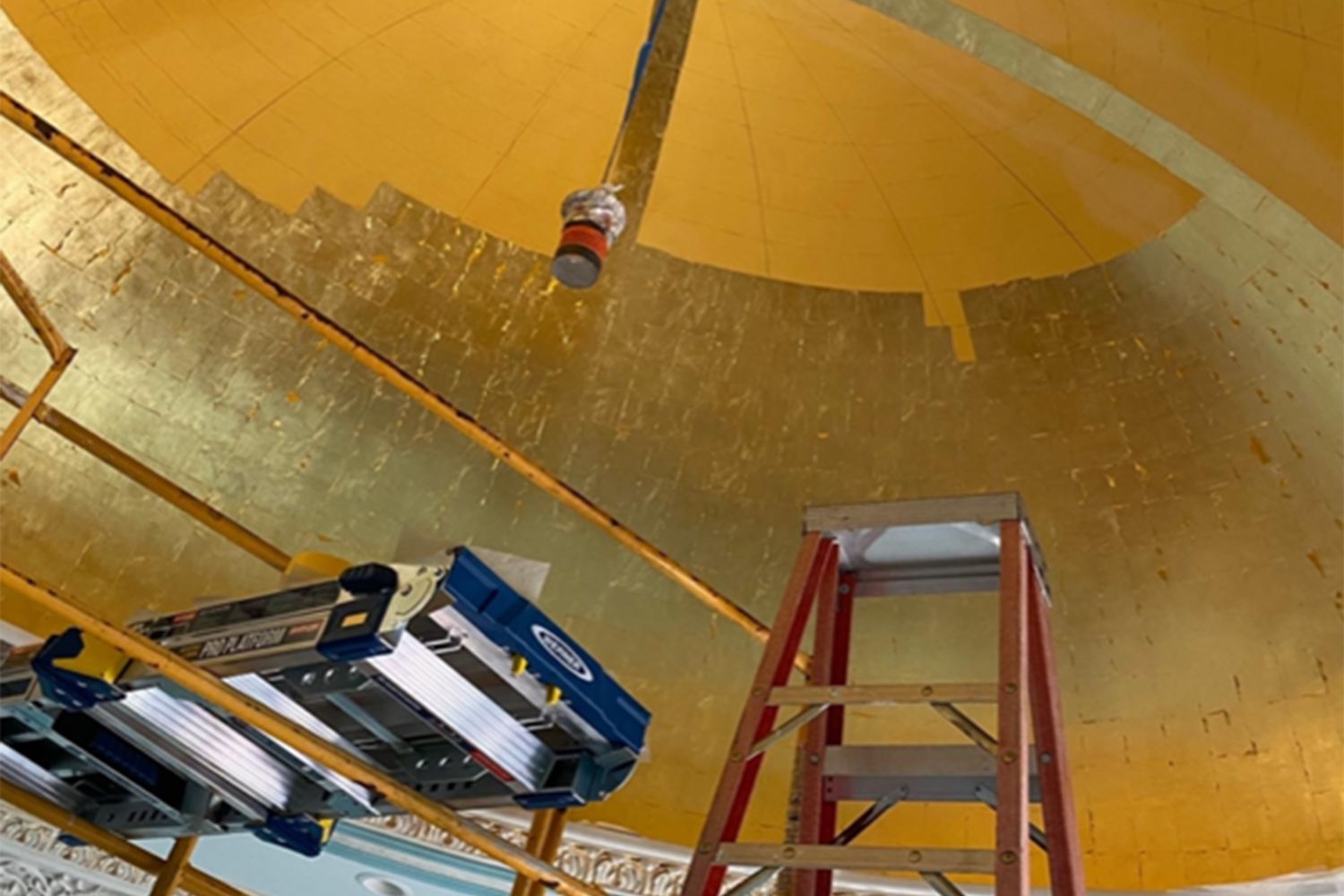 In a slight detour from our usual adventures in sign painting, I invited New York's Leah Beth Fishman to share her experience in the craft of architectural gilding. This process of gilding huge surface areas, often upside-down, has long fascinated me, and Leah has written the following informative account of what's involved.
Architectural Gilding
By Leah Beth Fishman / @gildingbyleahbeth
When it comes to architectural gilding, if you're already familiar with the fundamentals (the principles, materials, tools and, basic techniques) the hardest part is learning how to handle the leaf with skill and confidence. Any gilder working on signs is more than halfway there, and the odds are that you can easily add large-scale architectural gilding to your repertoire.
These guidelines will help you wrap your head around an architectural gilding job, and some of the key differences to note versus working on signs.
The Importance of Preparation
The first thing to note about gilding a ceiling, a wall, or a dome, is that the preparation is 80% of the job. You're gilding on a rough surface, not glass, and this needs to be smoothed and sanded to within an inch of its life.
Depending on the condition of the wall or ceiling, it's not uncommon for the preparation to take 1-2 weeks for something that might take 1-2 days to gild. It's an investment, but one that's well worth it.
It's Your Job
Most regular house painters or drywall workers won't understand just how important this preparation is—this isn't a 'level five' finish, it's a level ten! Any texture in the wall or ceiling (a nail, a crack, orange peel roller texture, any variation in the finish at all) will be magnified by the reflective and fragile quality of the leaf and make your job look shoddy.
Your client isn't going to care that the gilding looks bad because the prep was bad;
you're the one holding the bag at the end, so you're responsible.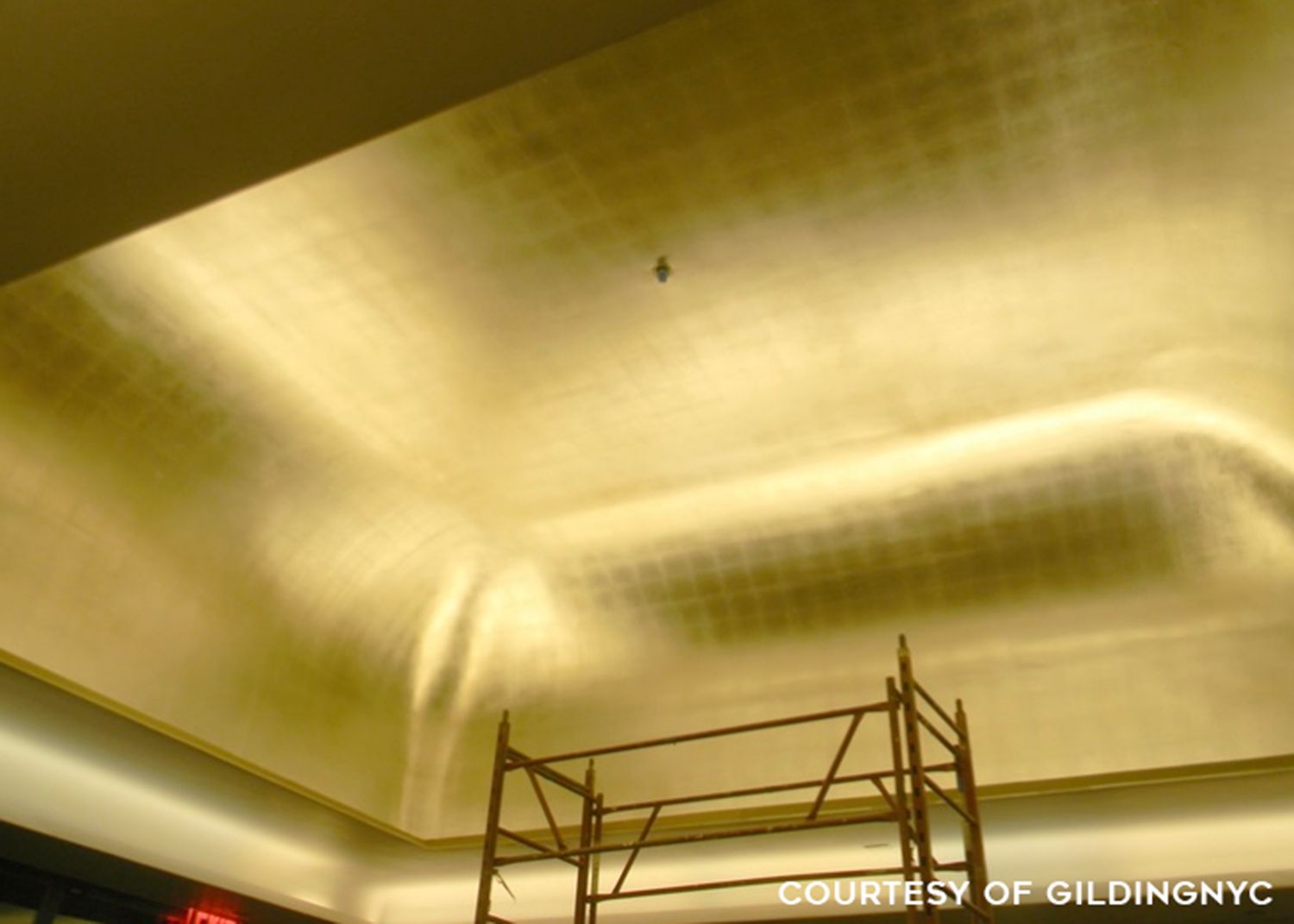 Quality Control
Make sure you are in control of the situation, and that you have final approval of the preparation if you're not doing it yourself. Look at everything from different angles, in raking light. Ensure that there are multiple coats of paint, sanded between every coat.