Grierson Gower's Treasure Trove of Antique and Vintage Signs
A look inside the home of Grierson Gower, and his vast collection of antique and vintage signs.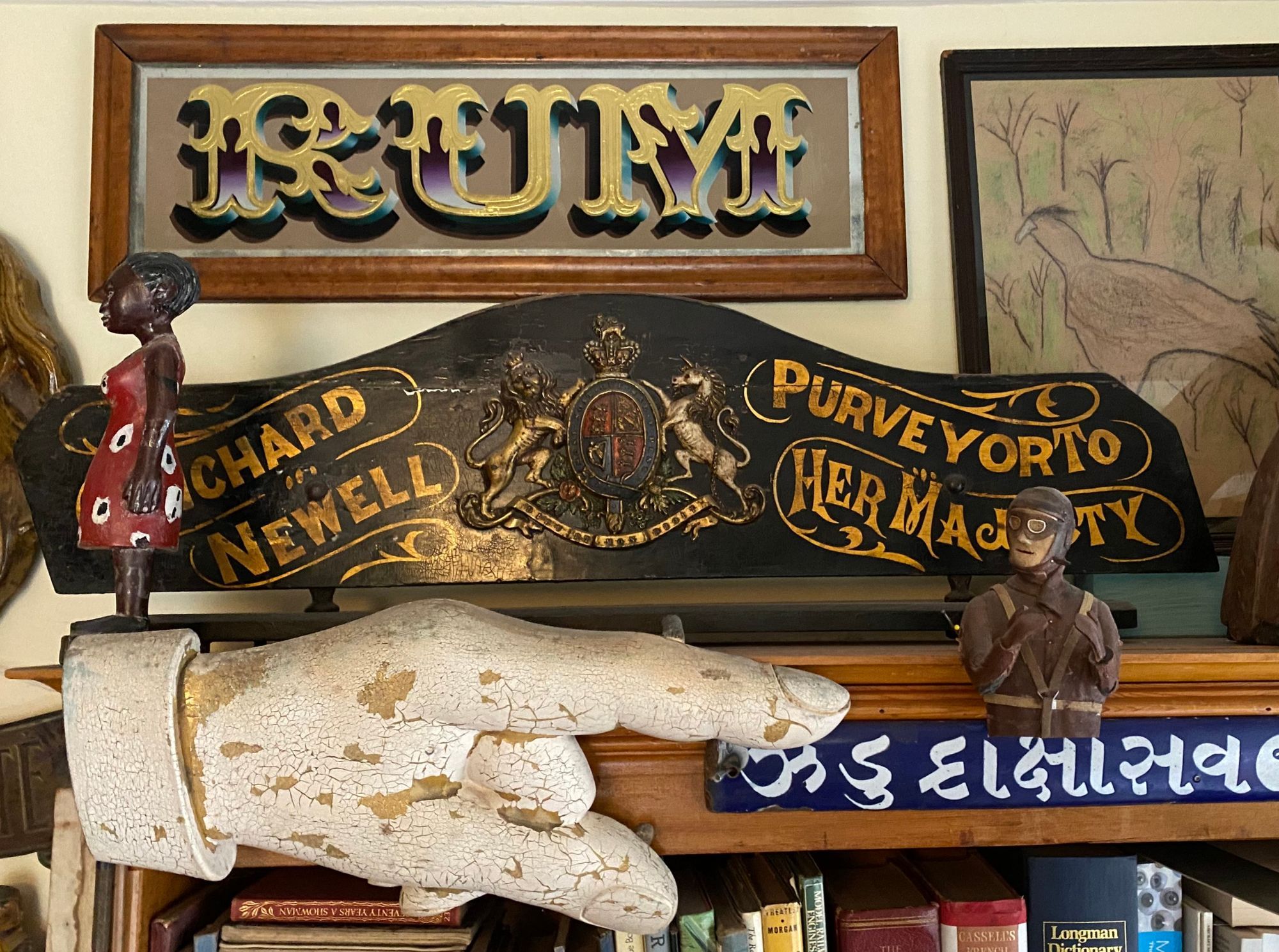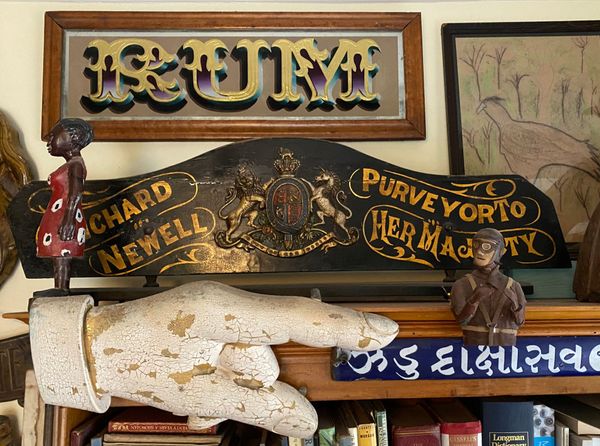 It was perhaps fate that design, paint, and gold leaf would come to feature prominently in Grierson Gower's life and work: his father was a designer, painter and sculptor, and his grandfather a designer and decorative gilder specialising in churches. His father was working at the Festival of Britain where, as a seven-year-old, Grierson first encountered signwriters and signwritten work. It was an experience that made a lasting impression on the young boy.
An Artistic Calling
Grierson was born in Blackpool in 1944, one of many 'evacuee embryos' resulting from pregnant women being taken away from London during the second world war. After spending his early years in London, his family moved to Surrey to be closer to his boarding school. From there he attended art college in Guildford, and then Swansea where his mother had relocated after divorcing his father.
He studied painting, and did some signwriting work on the side while still a student. He also had a line in buying Welsh furniture and taking it to London to sell at a profit. These two 'side hustles' would later form the basis for Grierson's working life.
Enter Relic Designs
After graduating, Grierson spent a short time teaching. He then started work as a graphic designer in 1965, earning £5 ($6) per week while living in a basement flat on Wimpole Street in central London. In 1969, he founded Relic Designs, working as a glass etcher and signwriter in St Pancras, London. This was in partnership with Malcolm Gliksten who ran the commercial side of things. Together they found a niche in screen printing and the production of retro mirror and glass signs.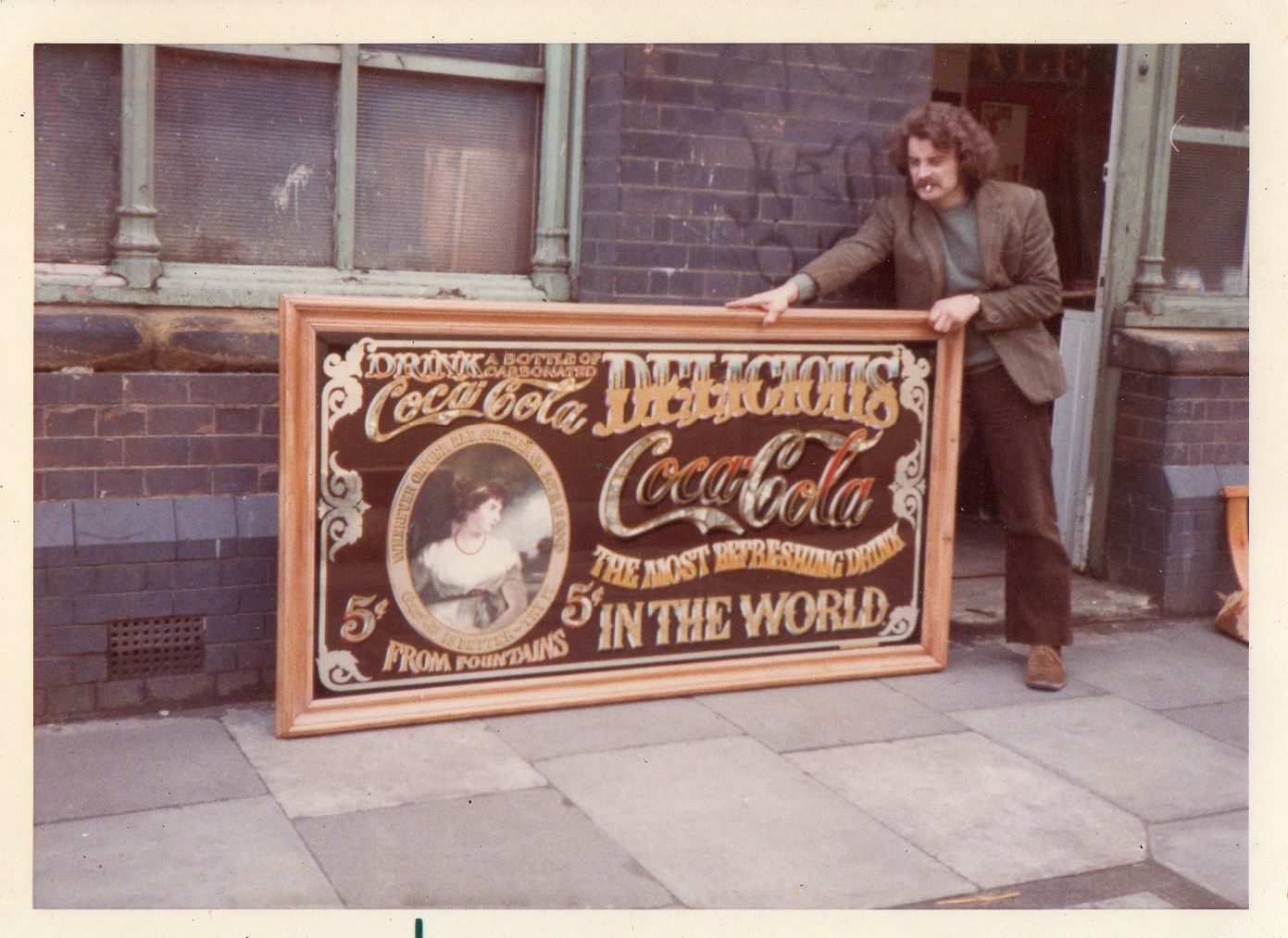 Grierson was, and remains, keenly interested in the history of the sign industry. At the request of clients, he would sometimes sign works with 'decoy' signatures to add to their supposed authenticity. He had a varied and international clientele, which included John Wayne among them.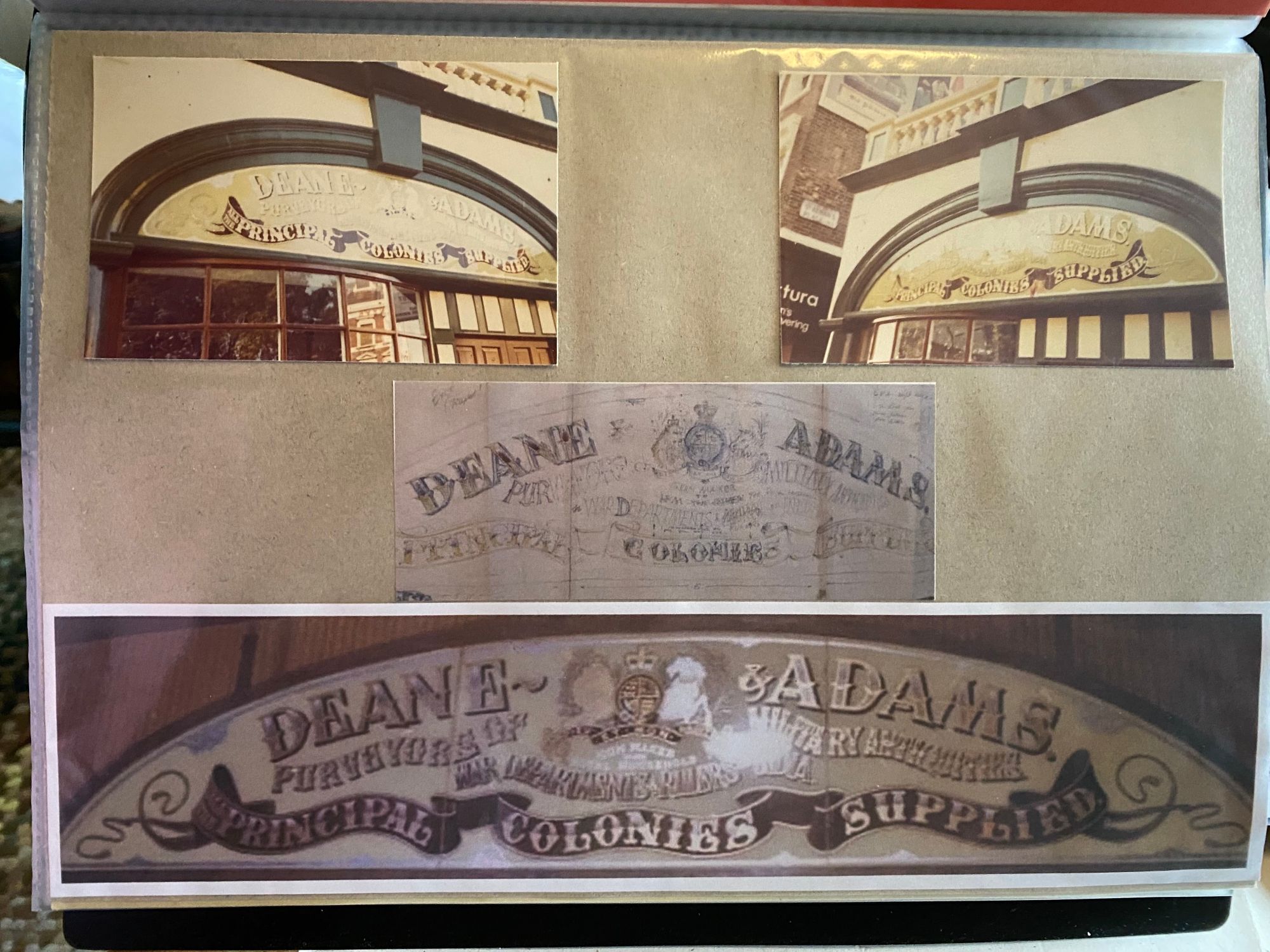 In addition to creating original works for sale, Relic Designs also dealt in antique and vintage signs. They gained a reputation, and people often brought stuff to them direct. They would also trawl London's streets using an A to Z street map book to salvage relics from pubs, butchers, and other locations. This was in the late-1960s, and Grierson still has signs collected from this time in his personal collection.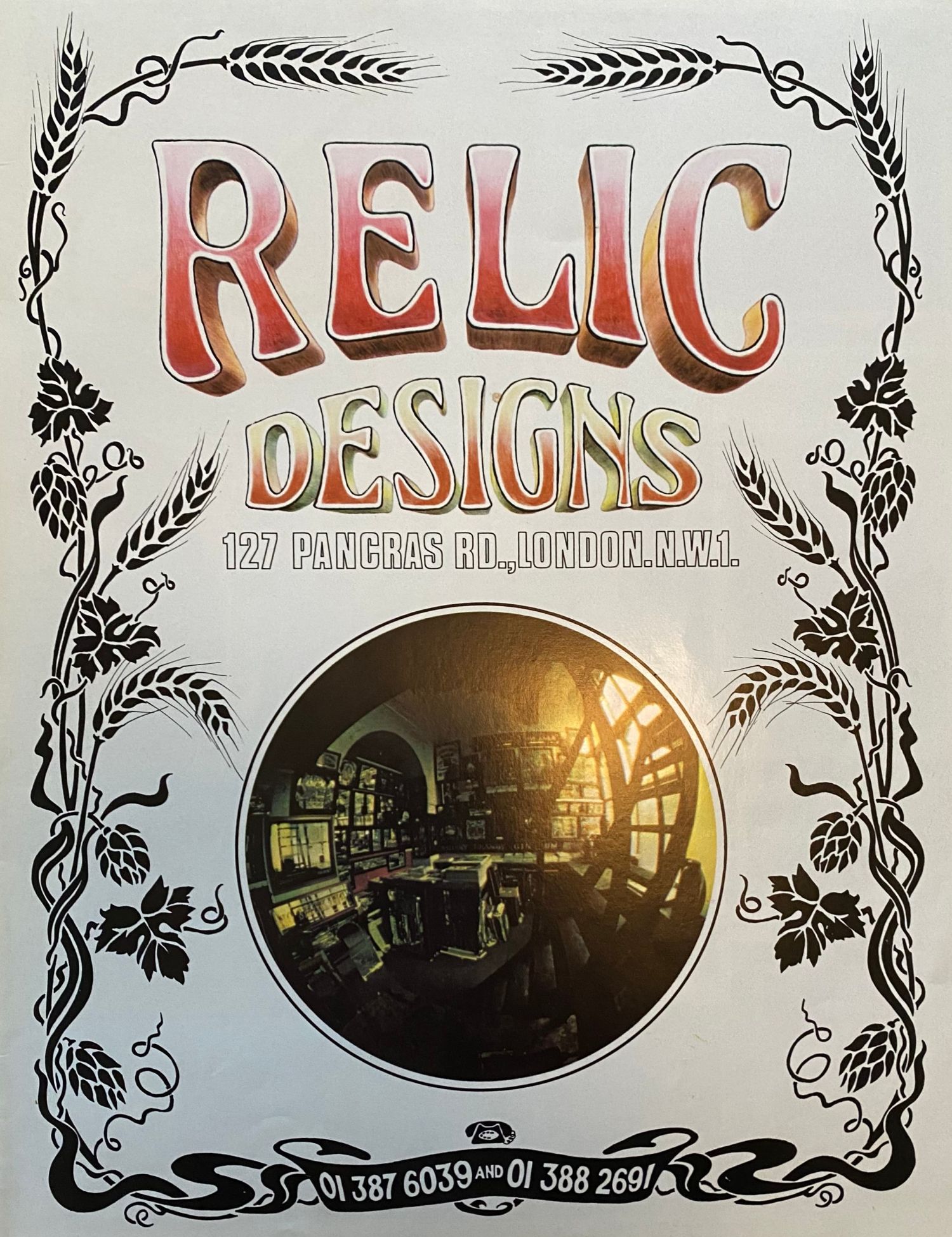 Going, Going, Gone!
By the early 1970s the antique dealing side of the business had grown to such an extent that they bought a farm in Wiltshire to run their annual auctions of fairground art, vintage and antique signs.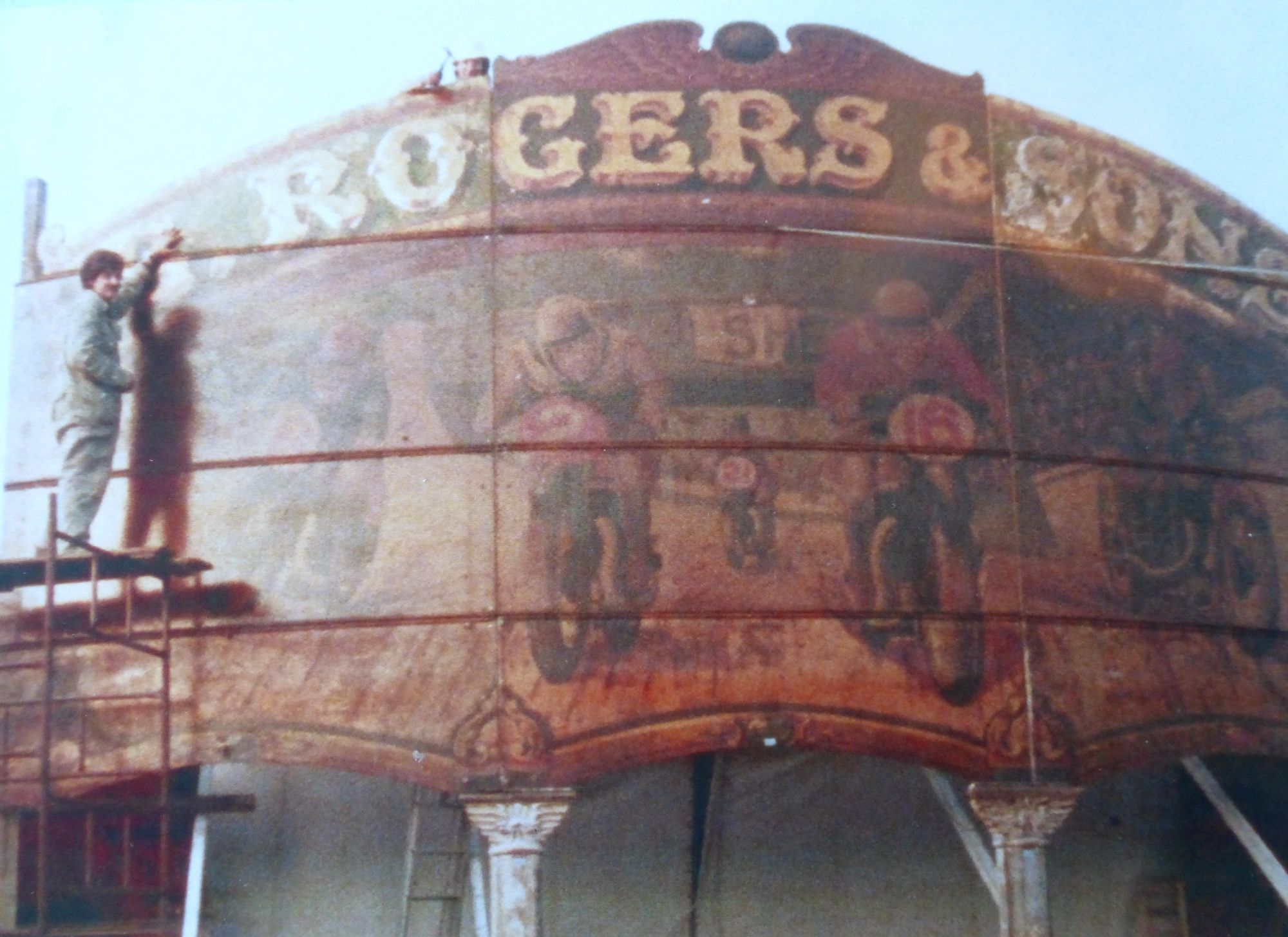 In 1979 Grierson relocated from London to a small village in Somerset, at which point he stopped the glass etching and mirror production side of things. He later partly returned to this in the early 2010s, providing designs for his daughter-in-law to produce. She also works on restorations, including brilliant-cut mirrors.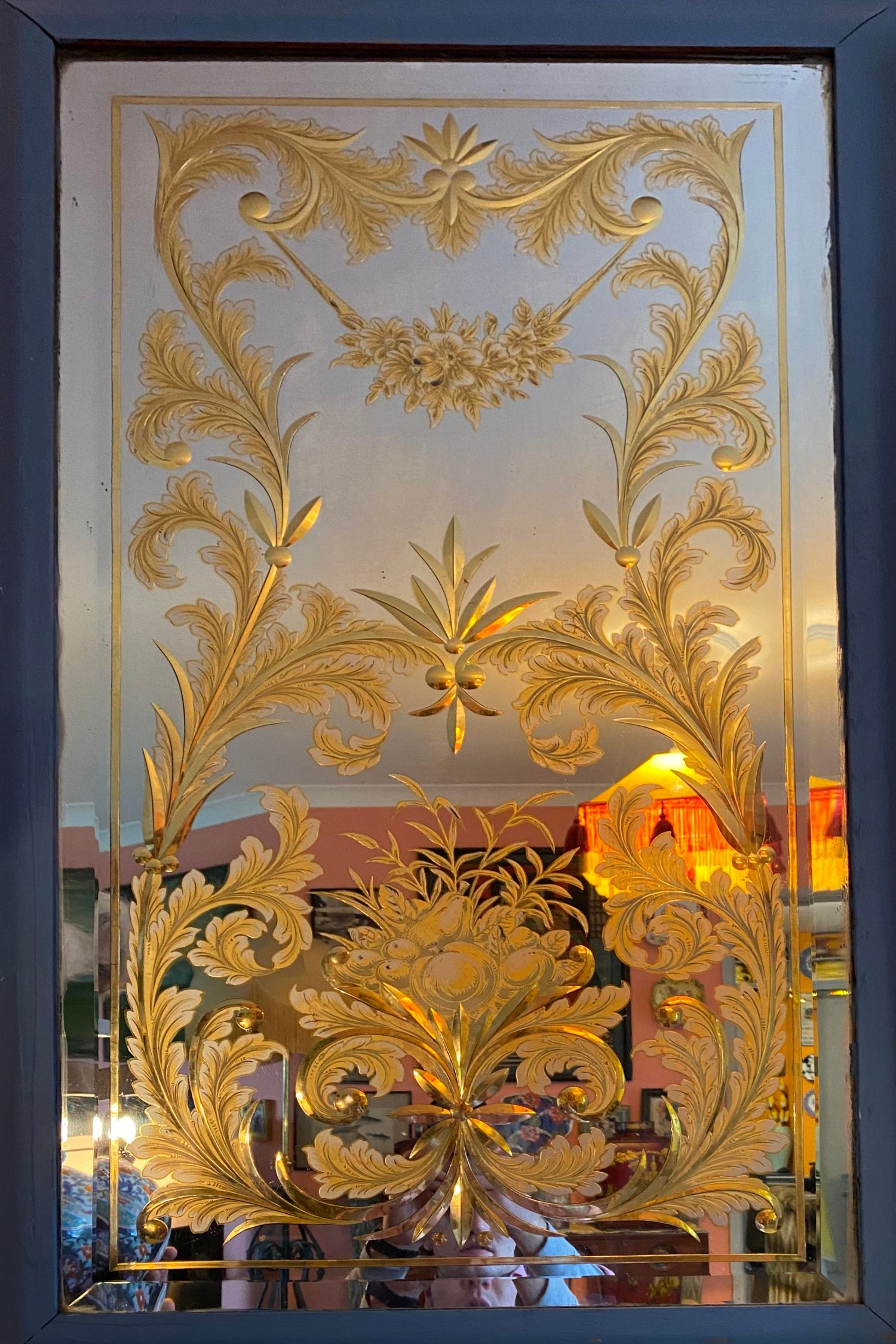 Grierson is now retired, but still occasionally sells items from his personal treasure trove, a tiny fraction of which he has kindly allowed me to share here.
Cork Steam Machinery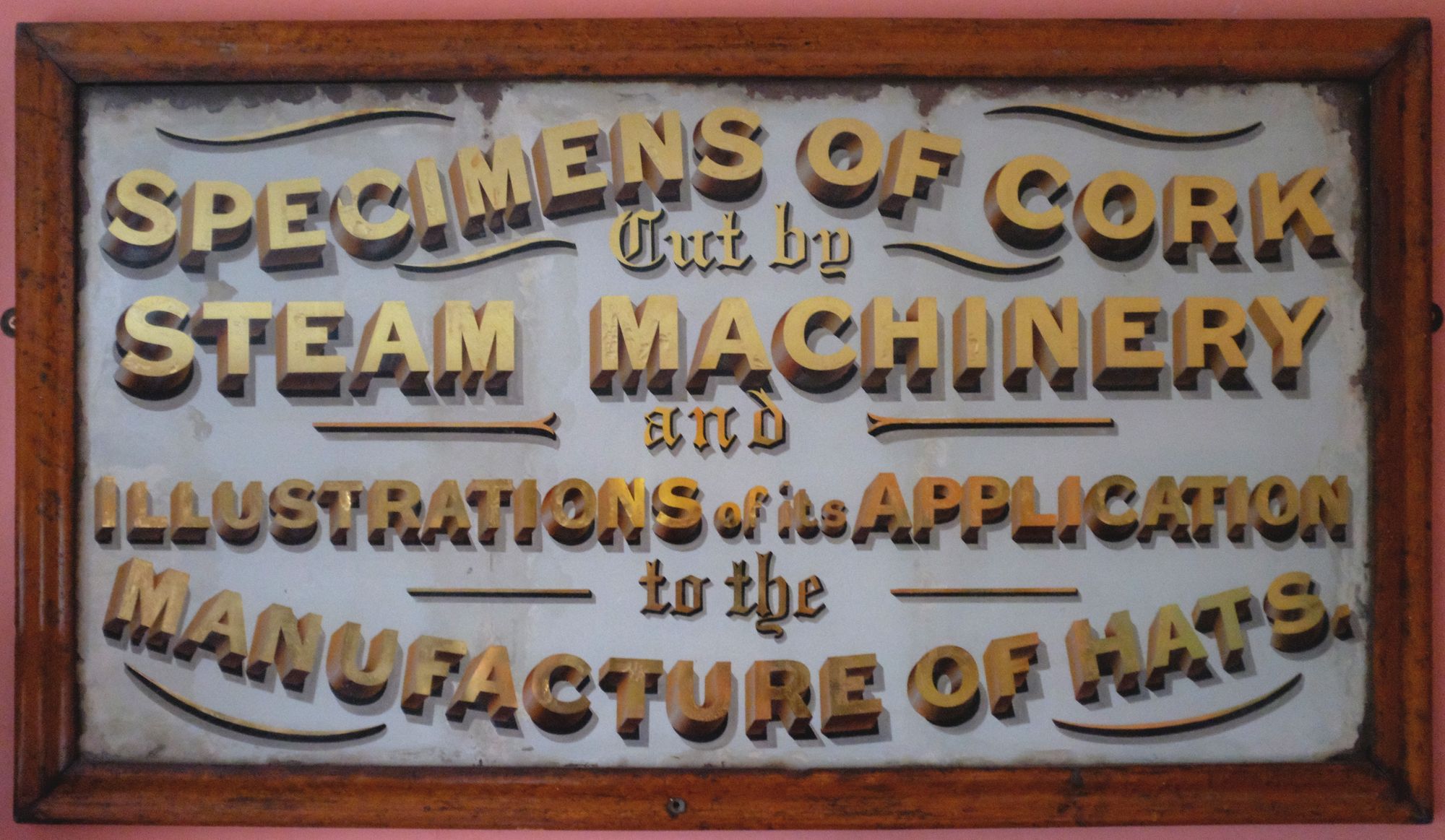 Signwriters' Sample Tablet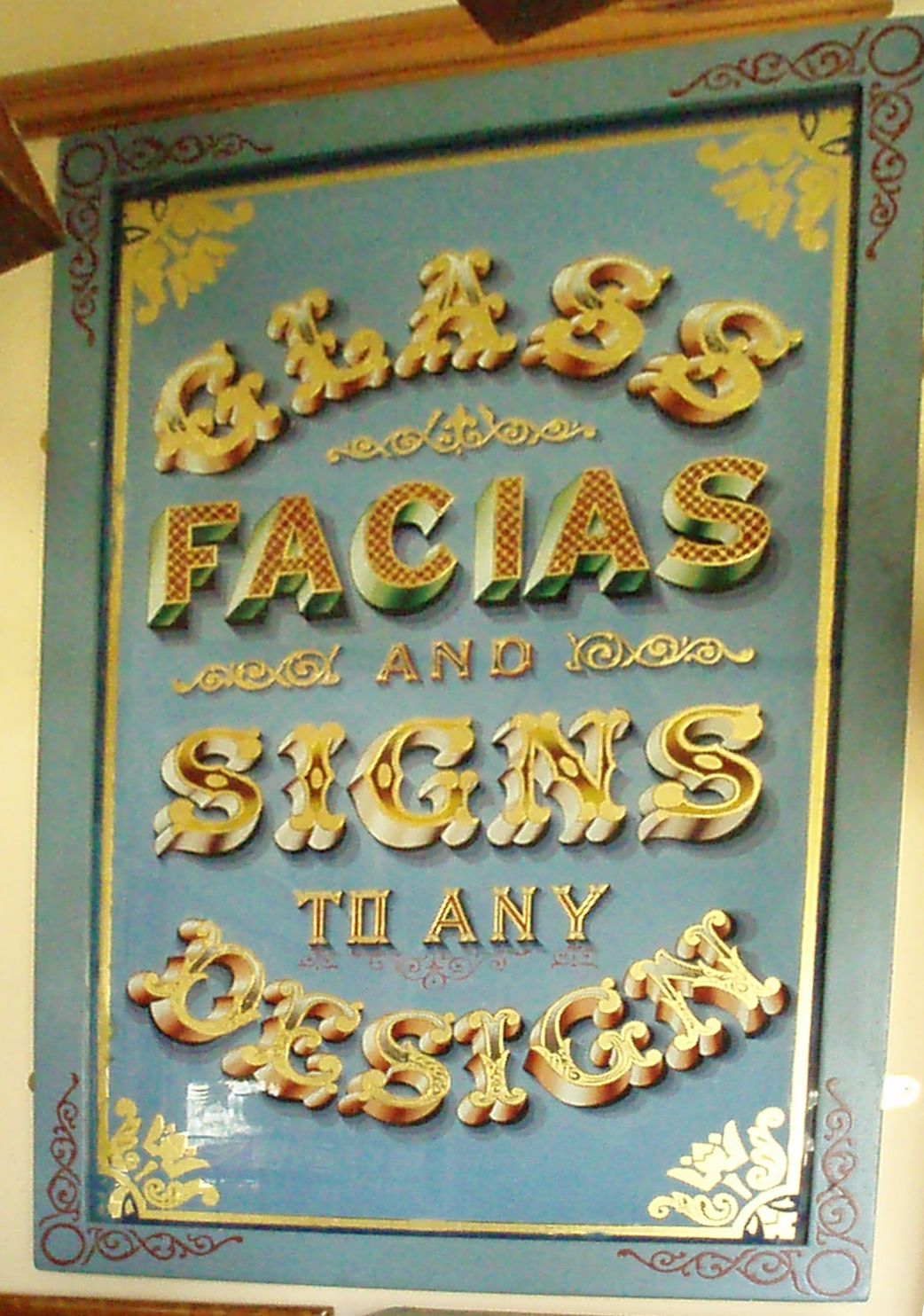 Brilliant Signs Kit Box
After the breakup of the original Brilliant Sign Co. in the 1970s, lots of the firm's assets were skipped. Some went to Dodo Antiques, including hardwood moulds for their eponymous brilliant letters. London signwriter John Pelham also managed to salvage various items, recognising their historic value.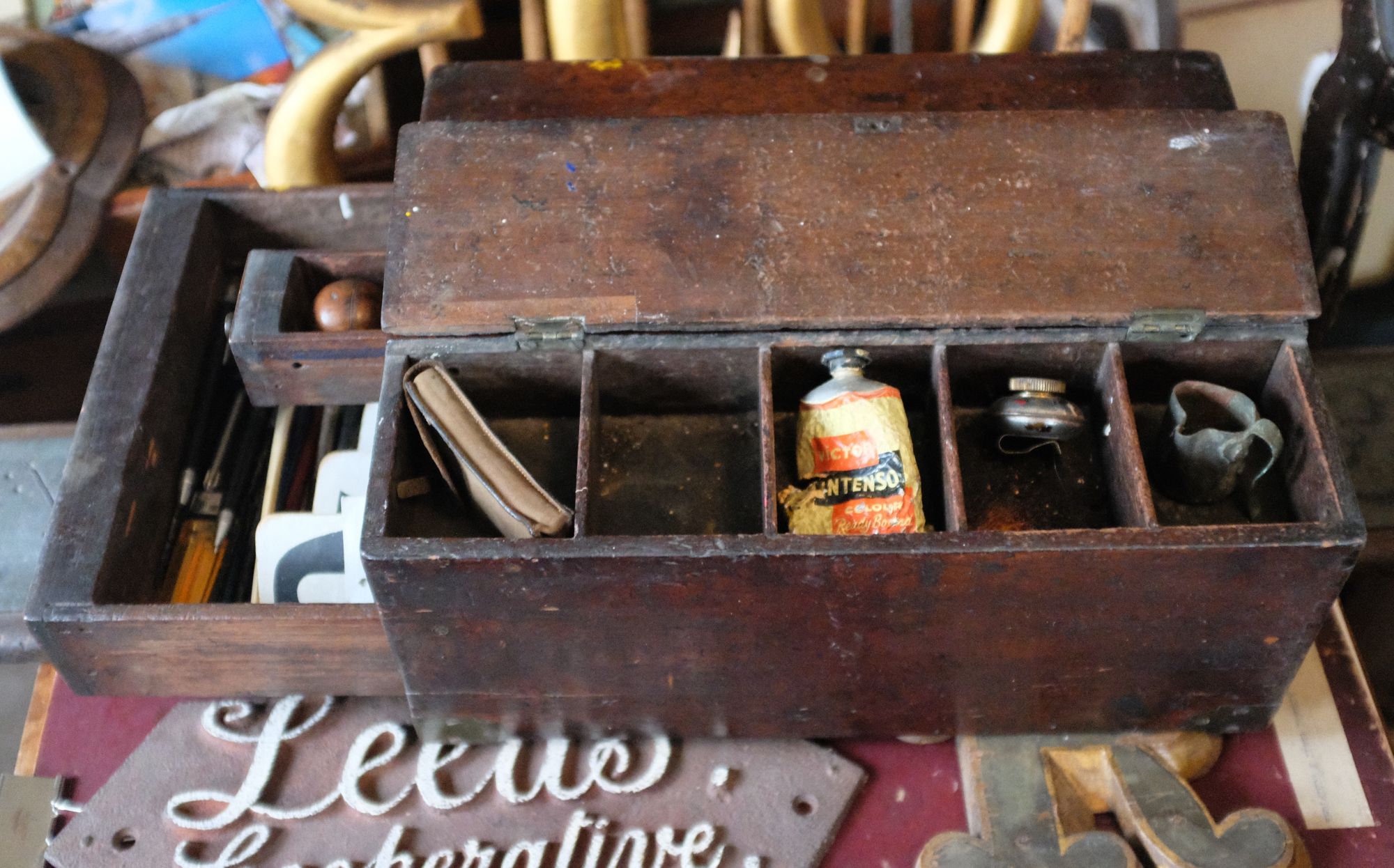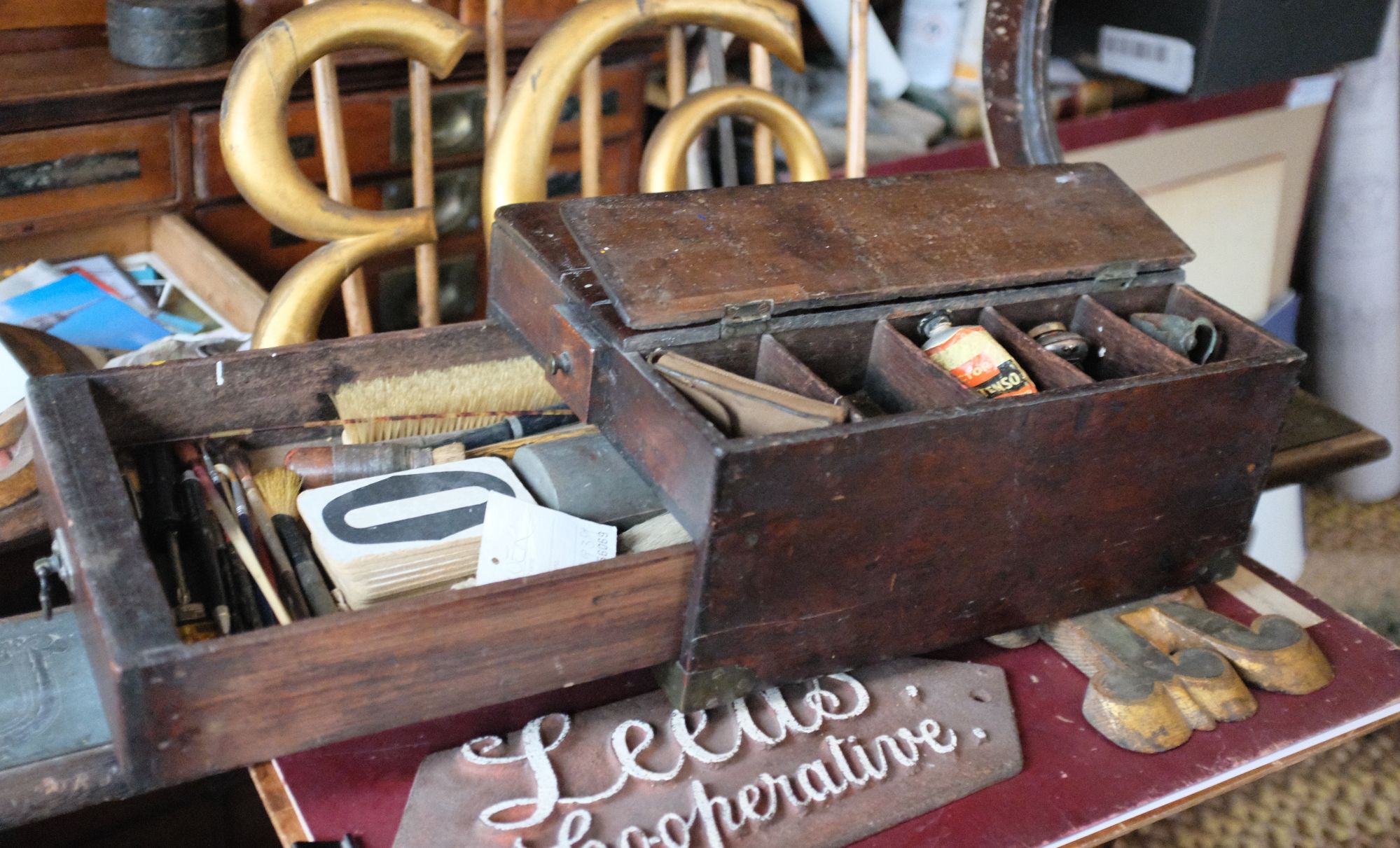 Parnall's Tea Bins
Le Peintre d'Enseignes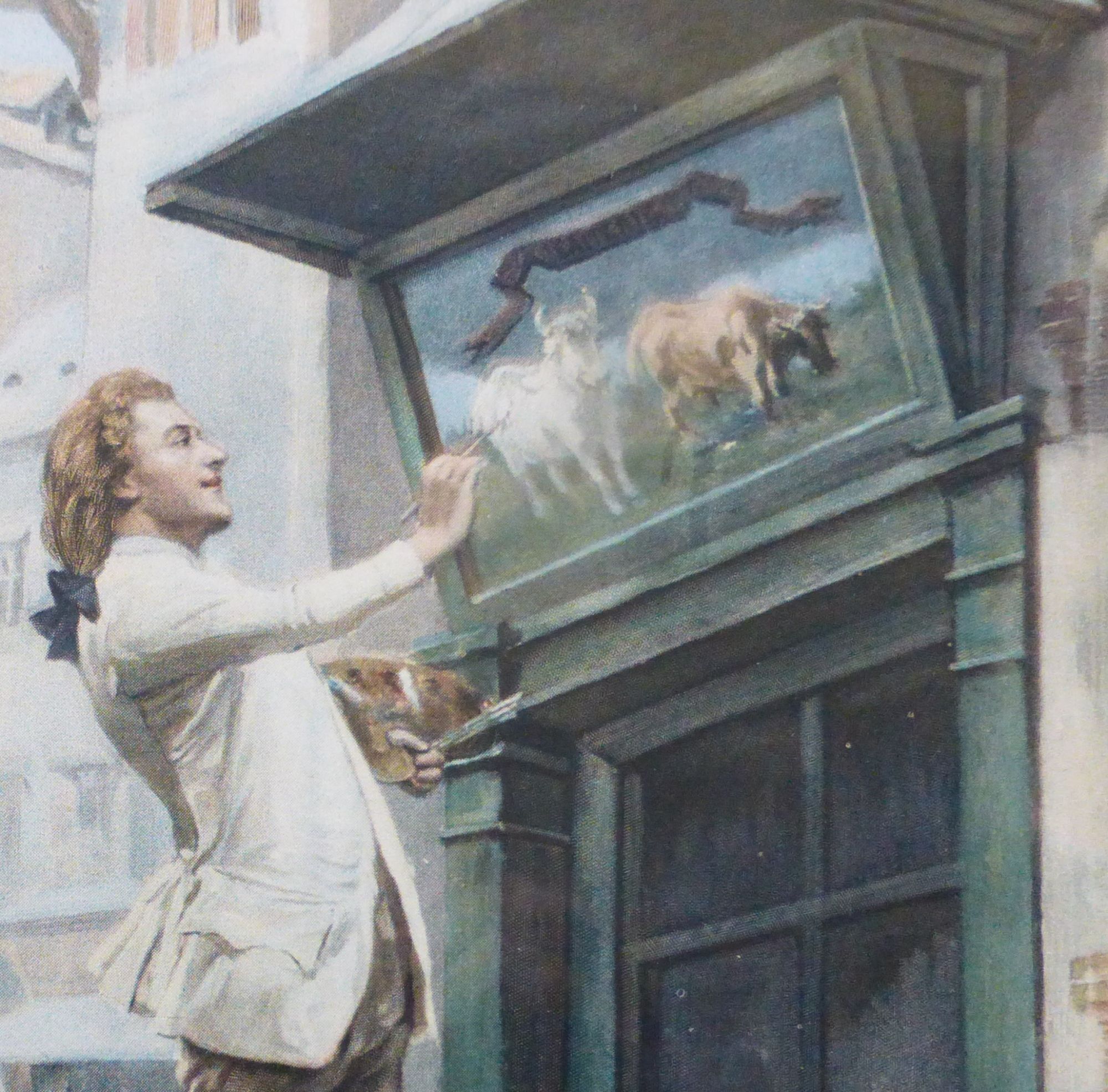 Richard Newell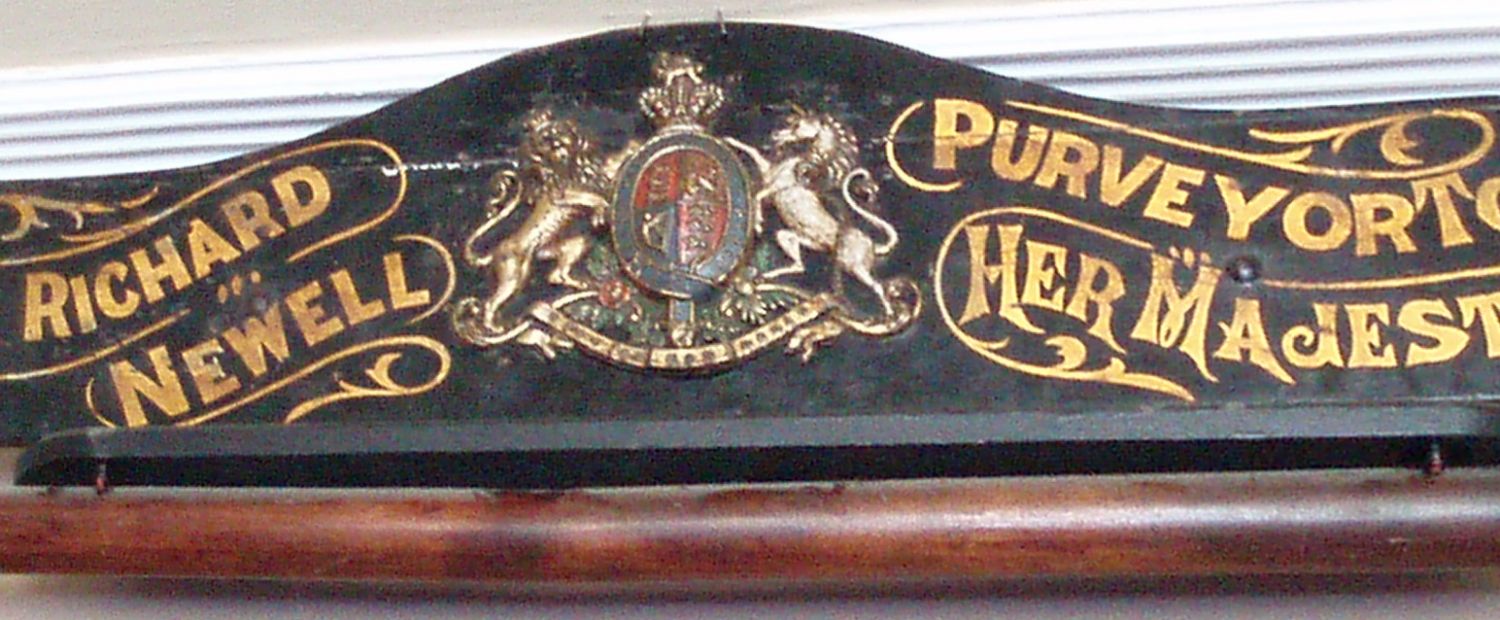 Physical Letters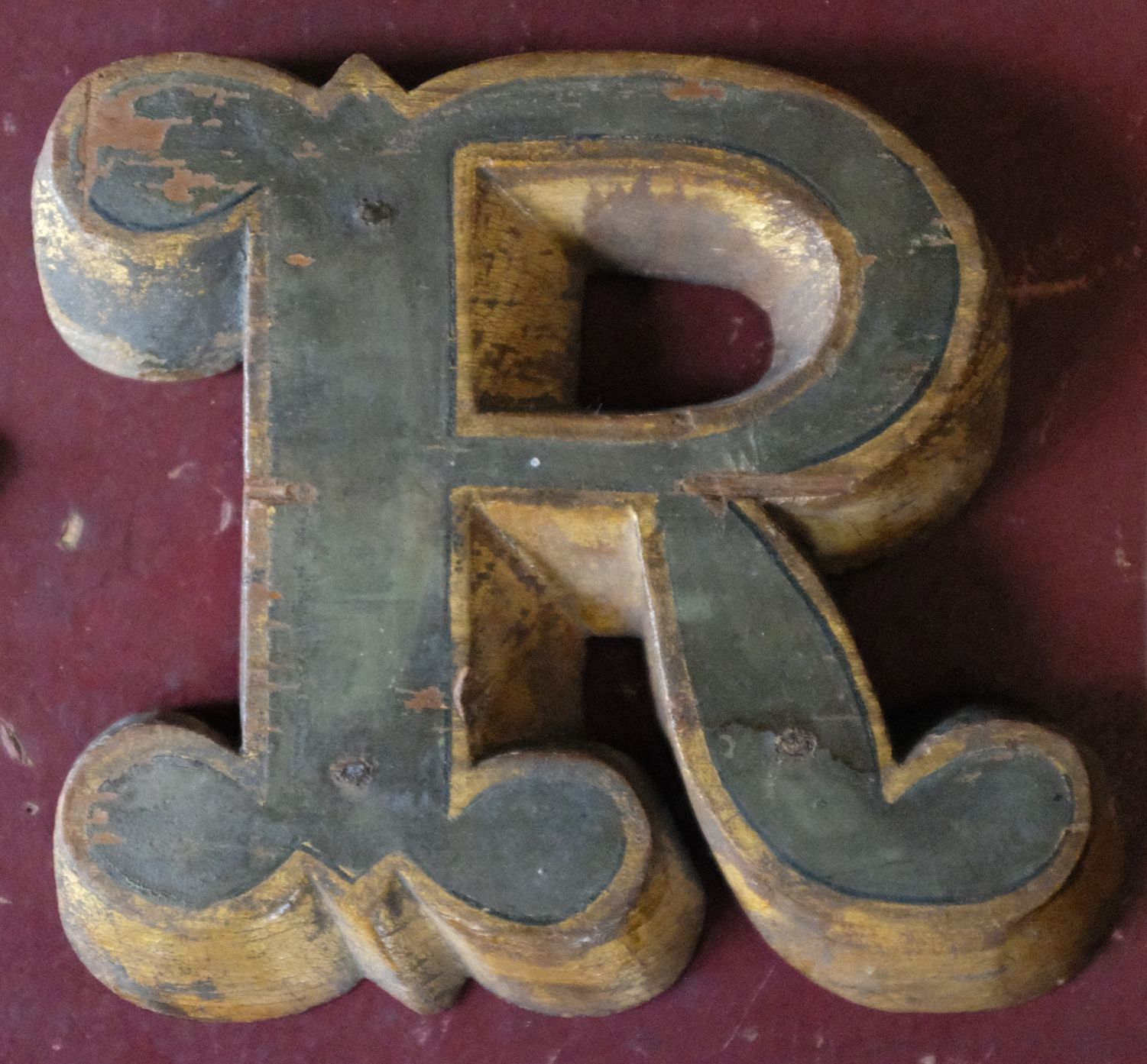 Superior Home-Made Sausages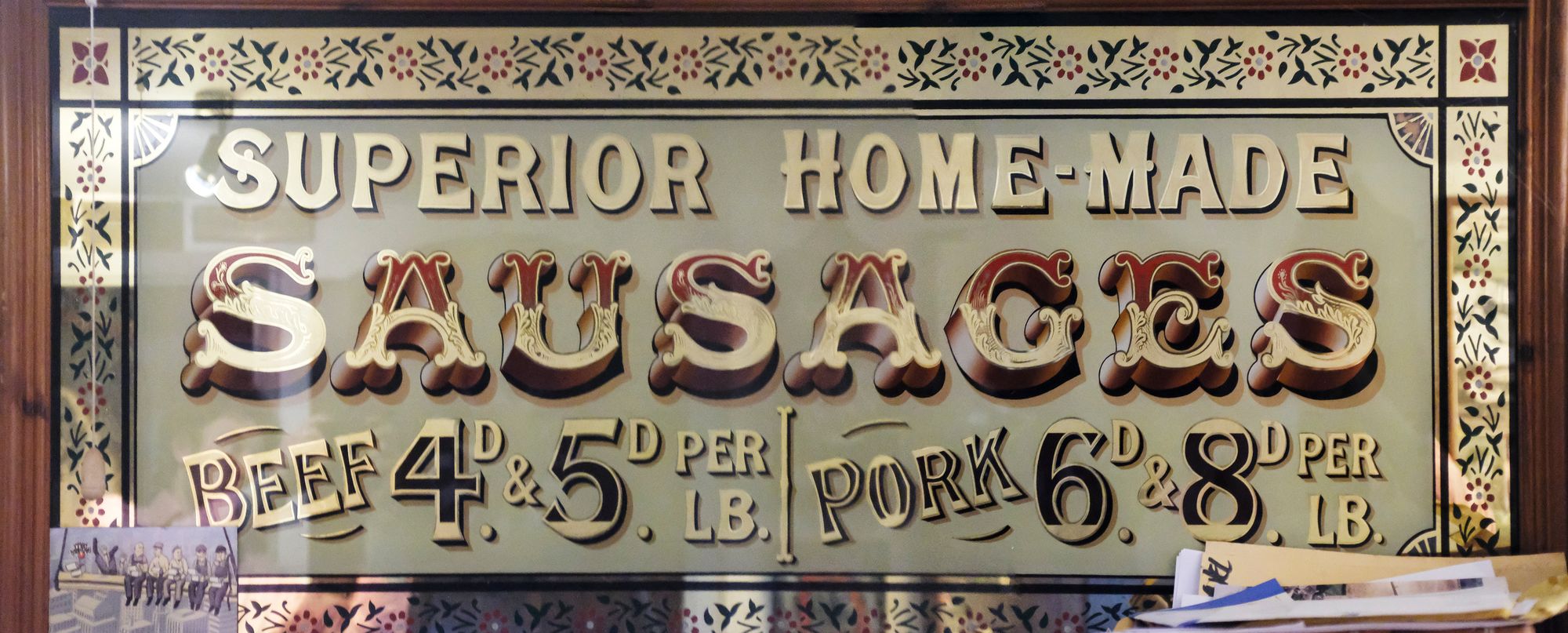 J.H. Butcher & Co.
In addition to the signs themselves, Grierson also has a collection of manufacturer catalogues and other marketing materials.
Old George from Deptford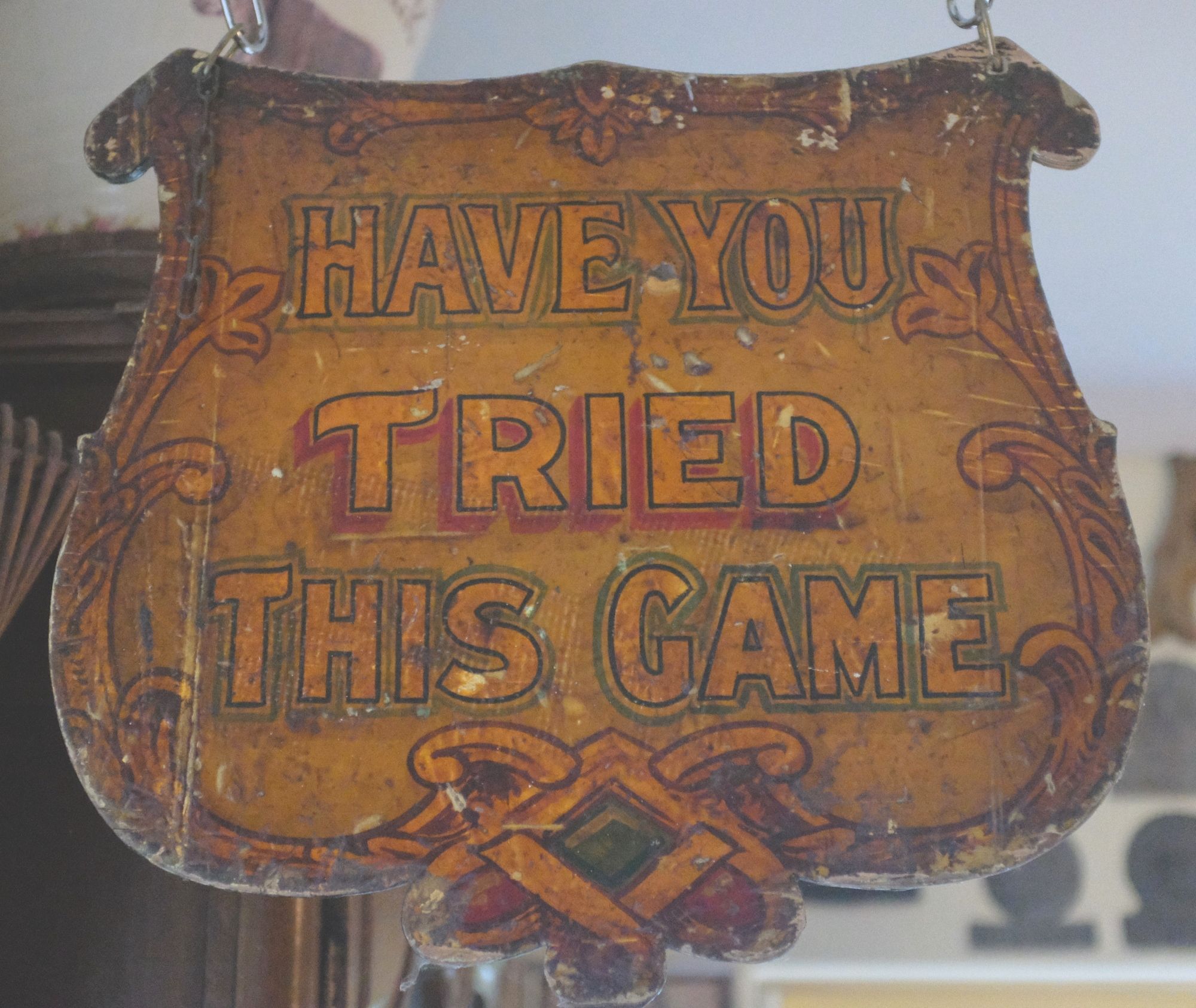 "Flash Glass"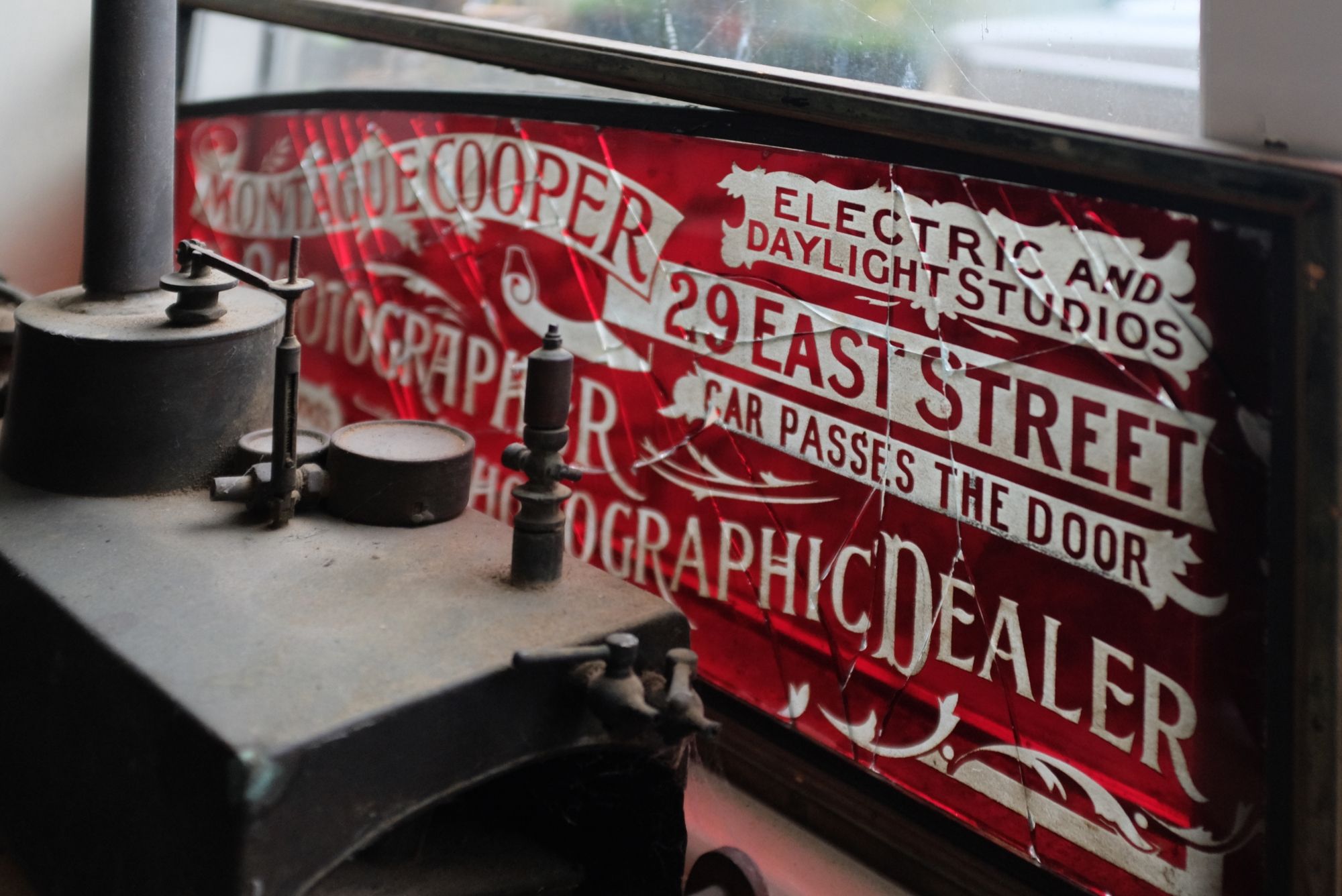 Noah's Ark Toy Warehouse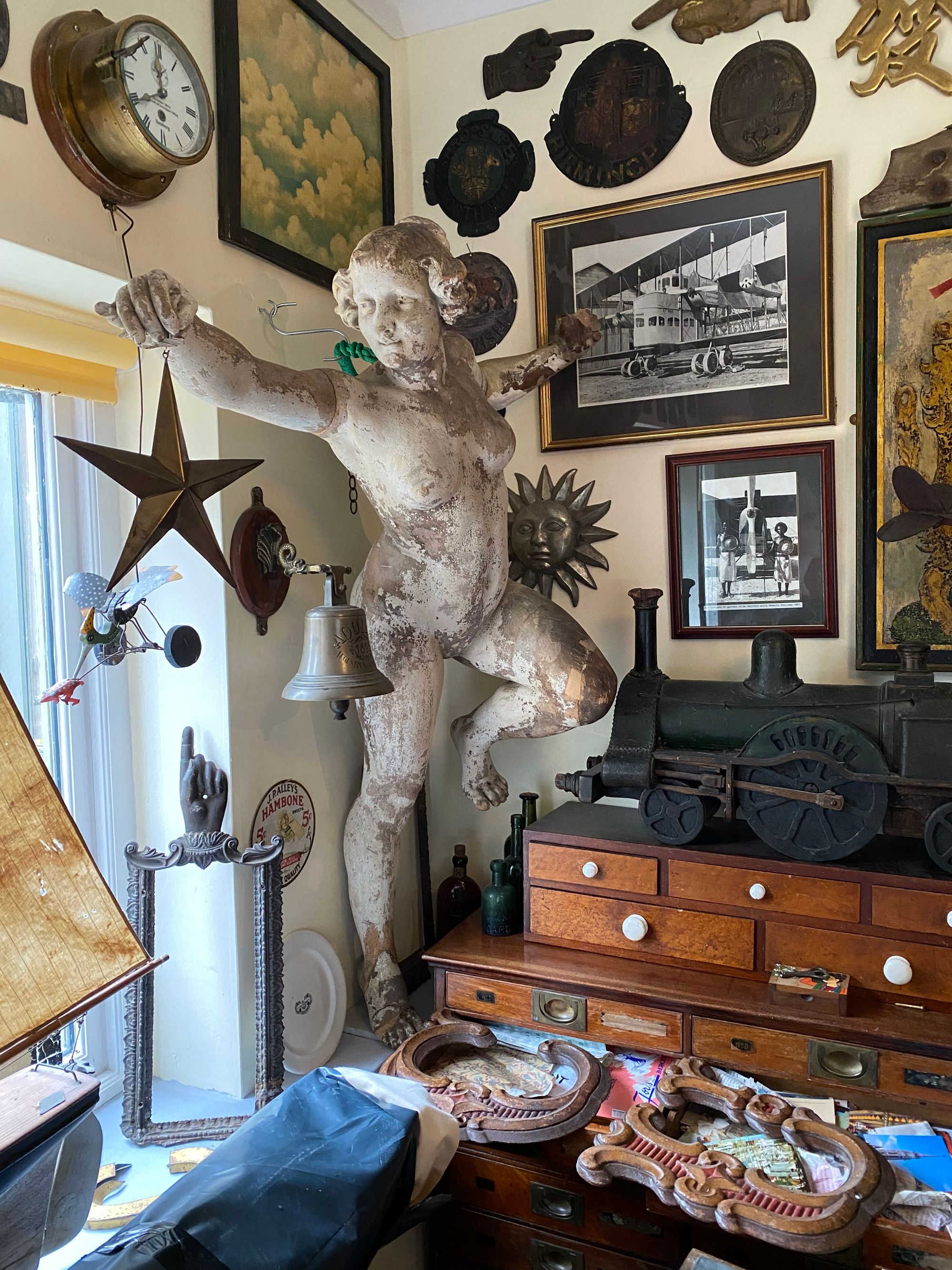 More Sign Folk
More History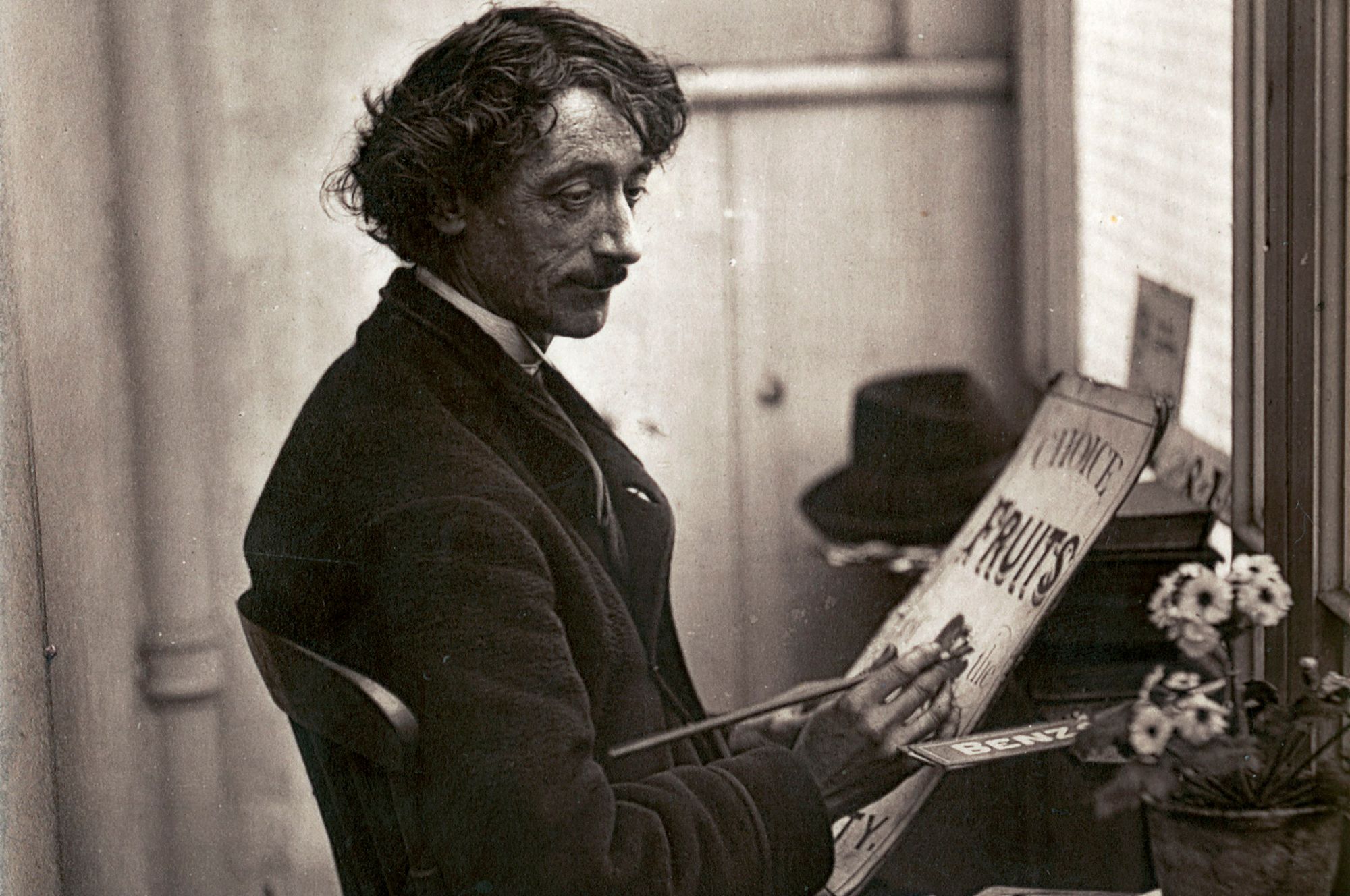 More Sign Locations