'Faux' Ghost Signs for Coca-Cola HQ in London
Better Letters assembles a team of sign painters to create 'faux' ghost signs for Coca-Cola's London HQ.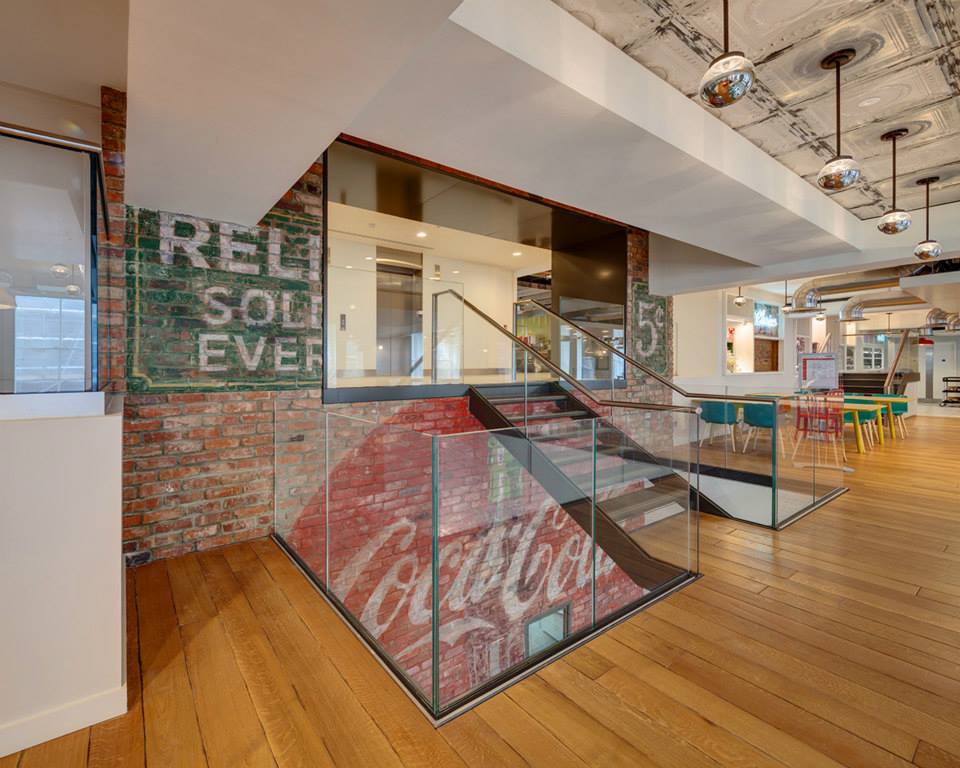 Better Letters / Ghostsigns got involved with a project earlier this year to create a series of 'faux ghost signs' at Coca-Cola's new head quarters in central London. This was part of a larger piece of interior design by interior and architectural designers MoreySmith, incorporating many aspects of Coke's heritage through genuine historic artefacts and artistic interpretations of the brand.
Collaborators on the ghost signs were: acrylicize; Brilliant Signs; Mike Meyer; Spectrum Signs; Utile Creative; Paul Richards; and Better Letters/Ghostsigns. The offices were designed by MoreySmith, with other installations on the 'feature wall' by acrylicize.
It was a fantastic project to be involved with, making use of original documentation to ensure an authentic set of 'ghost signs' now adorn the entrance and other walls across the building.