Better Letters at the Merchant City Festival
Glasgow hosts a sign painting workshop, Letterheads, typographic pub crawl and painted Indian sign art.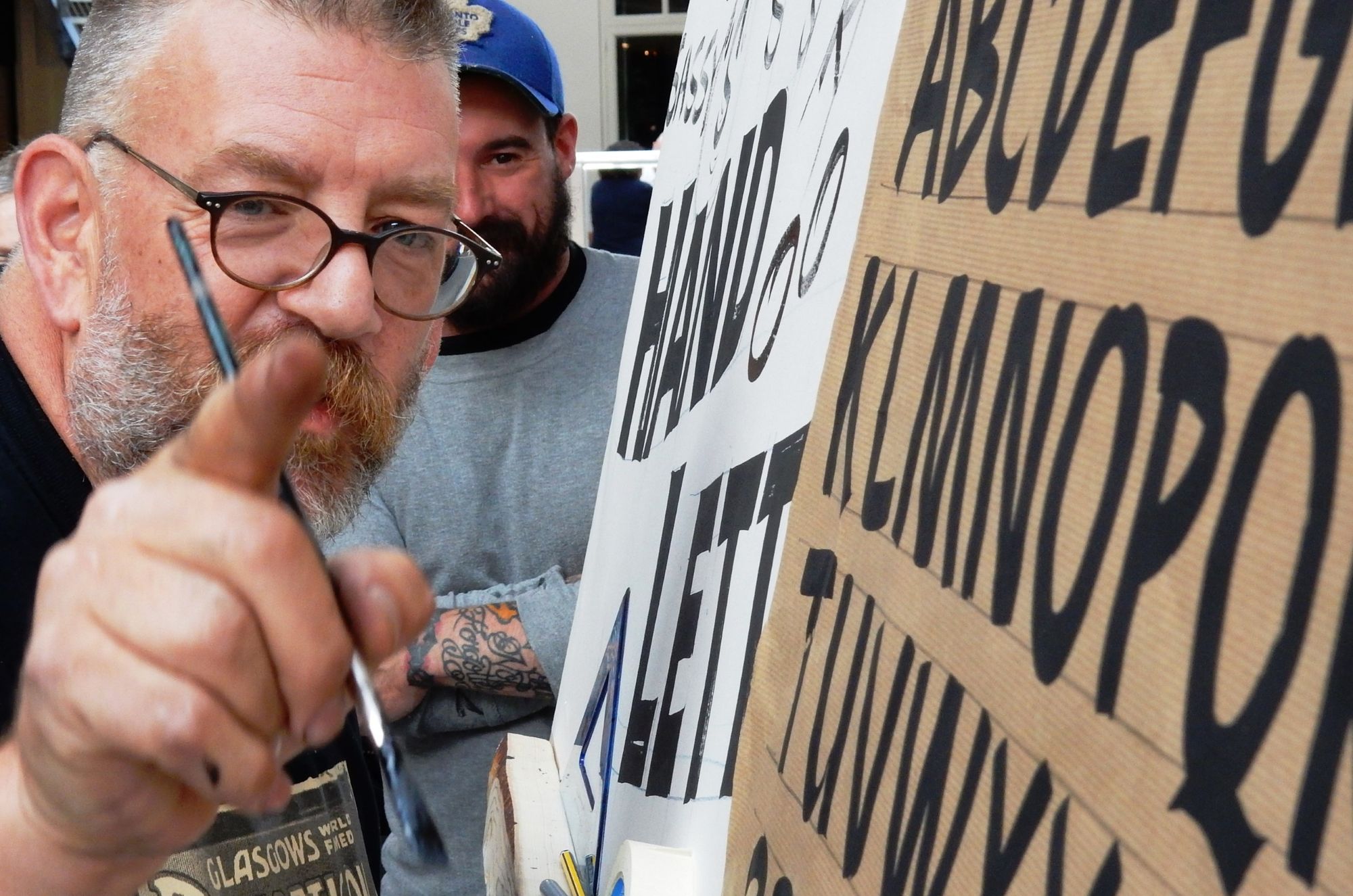 Better Letters and Ghostsigns took to this year's Merchant City Festival in Glasgow with a Mike Meyer Hand Lettering Workshop, an illustrated talk about ghost signs, and the screening of three short films about signs and lettering. The gallery below shows the fun we had running the workshop, with some other things we got up to below.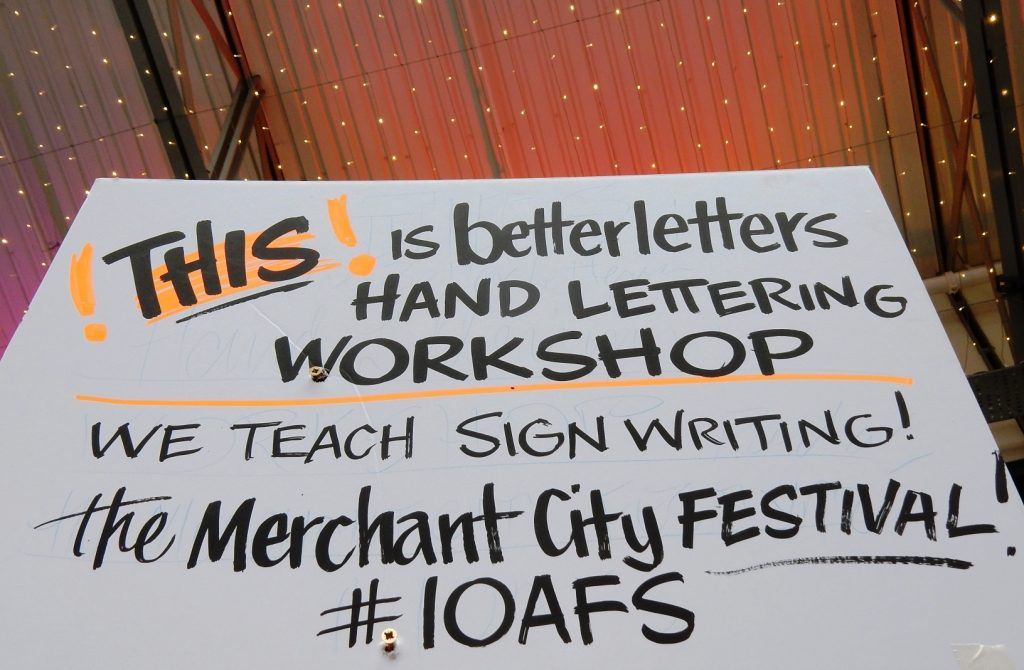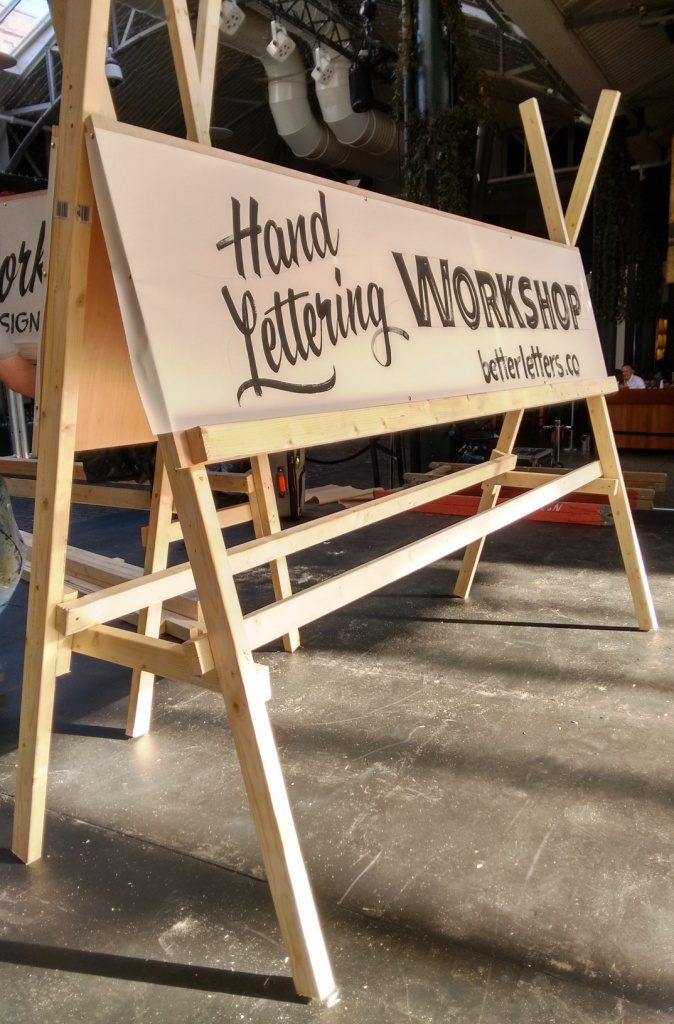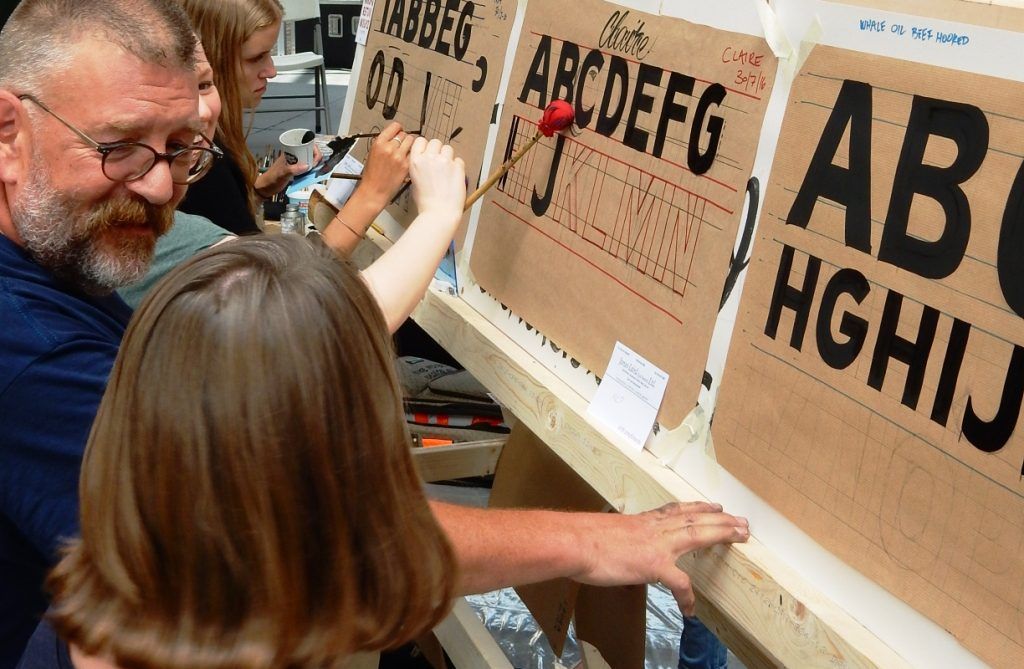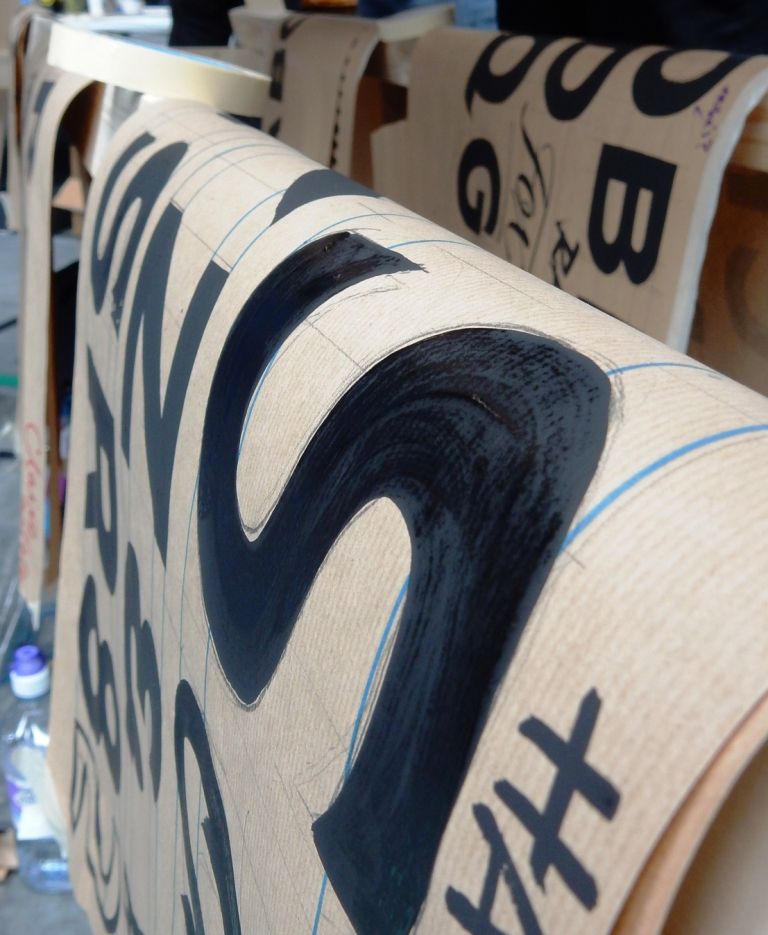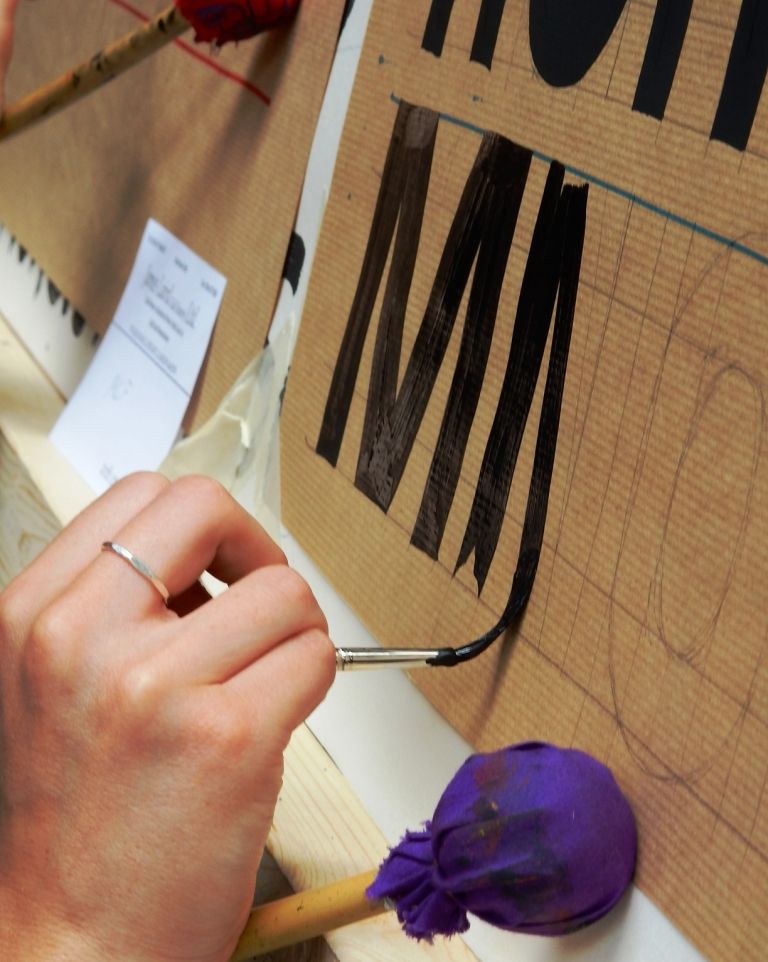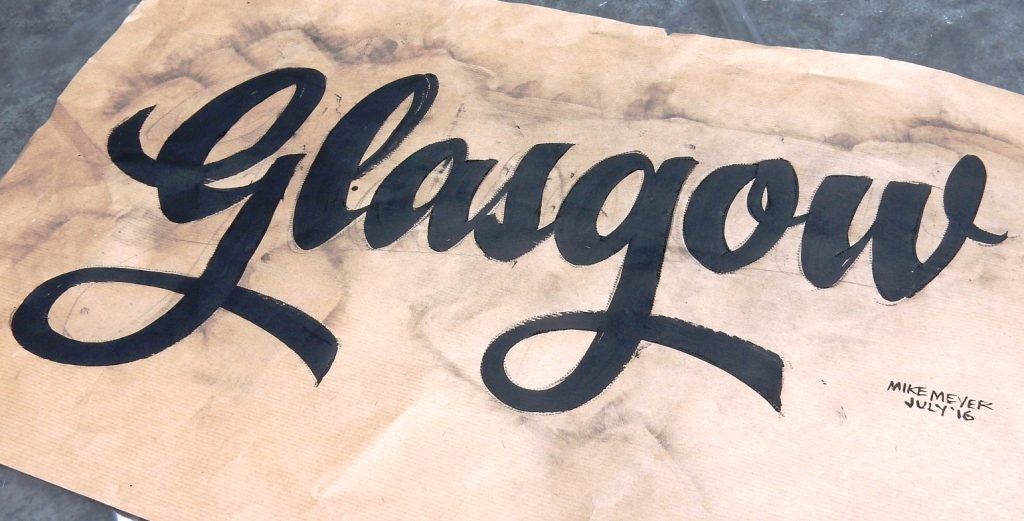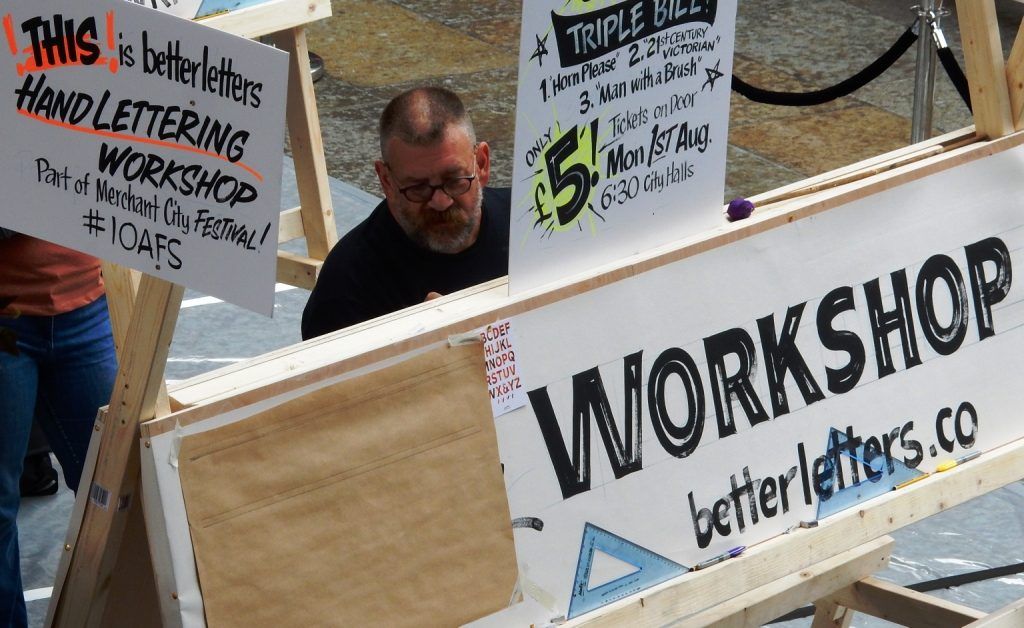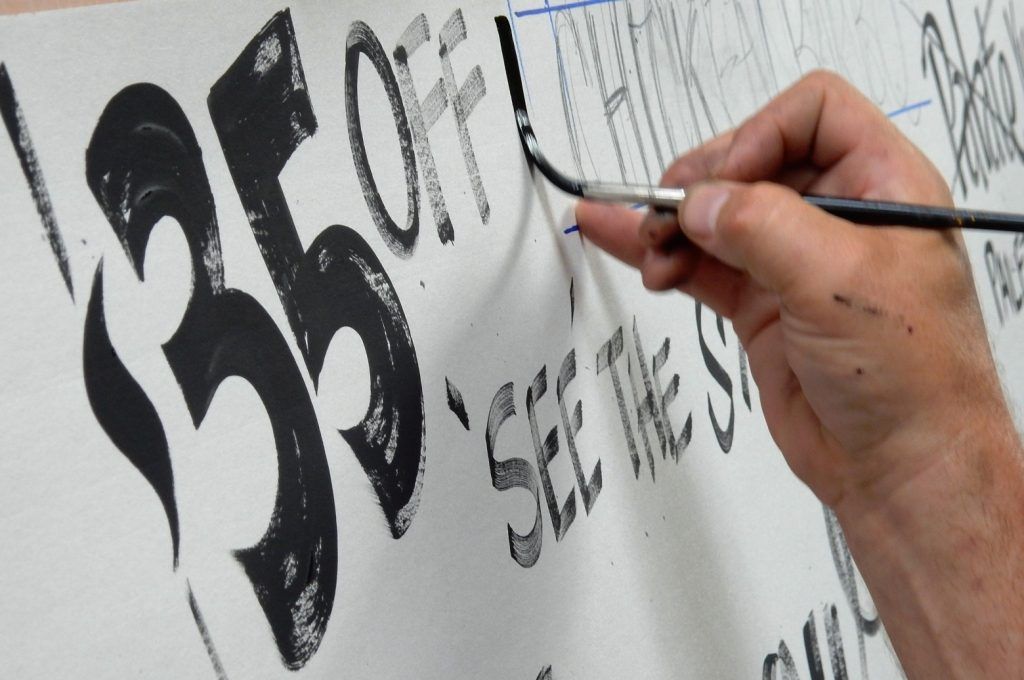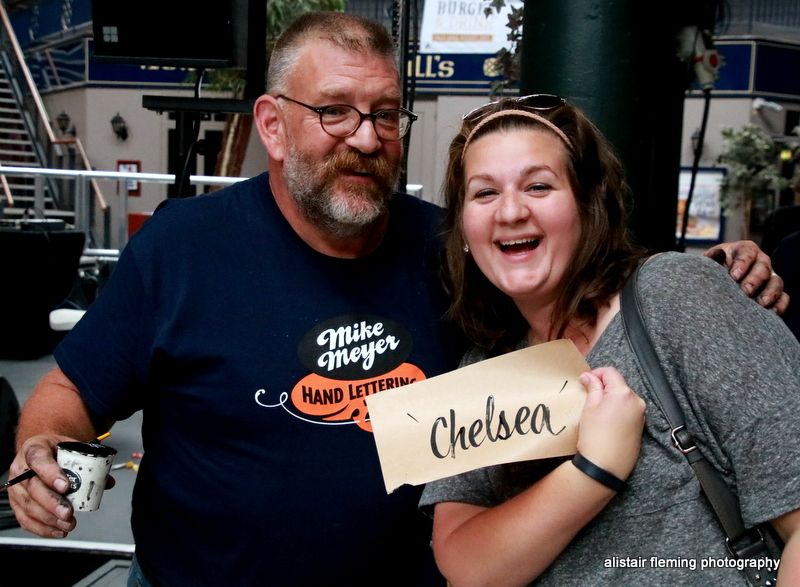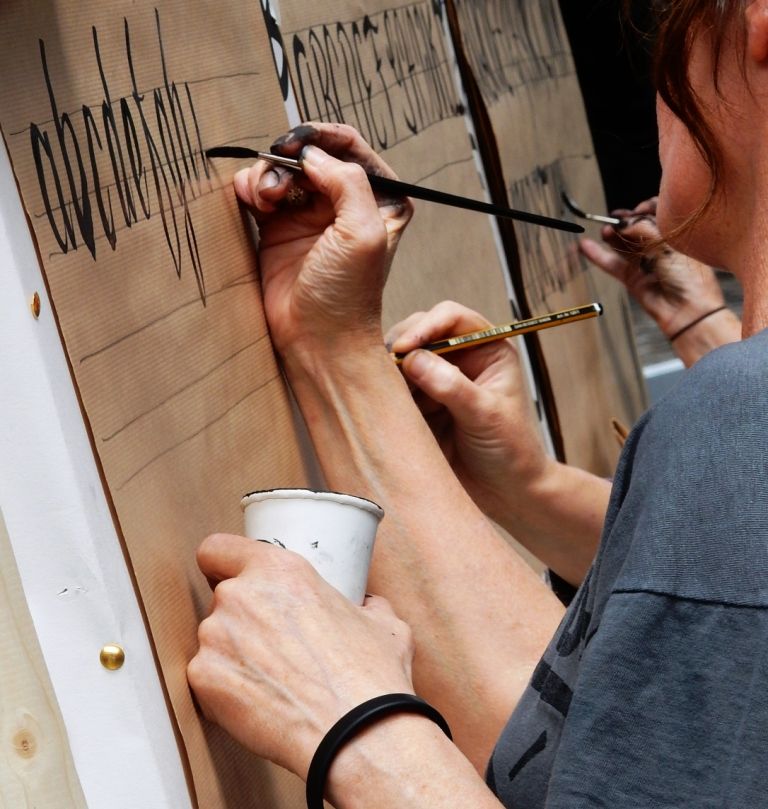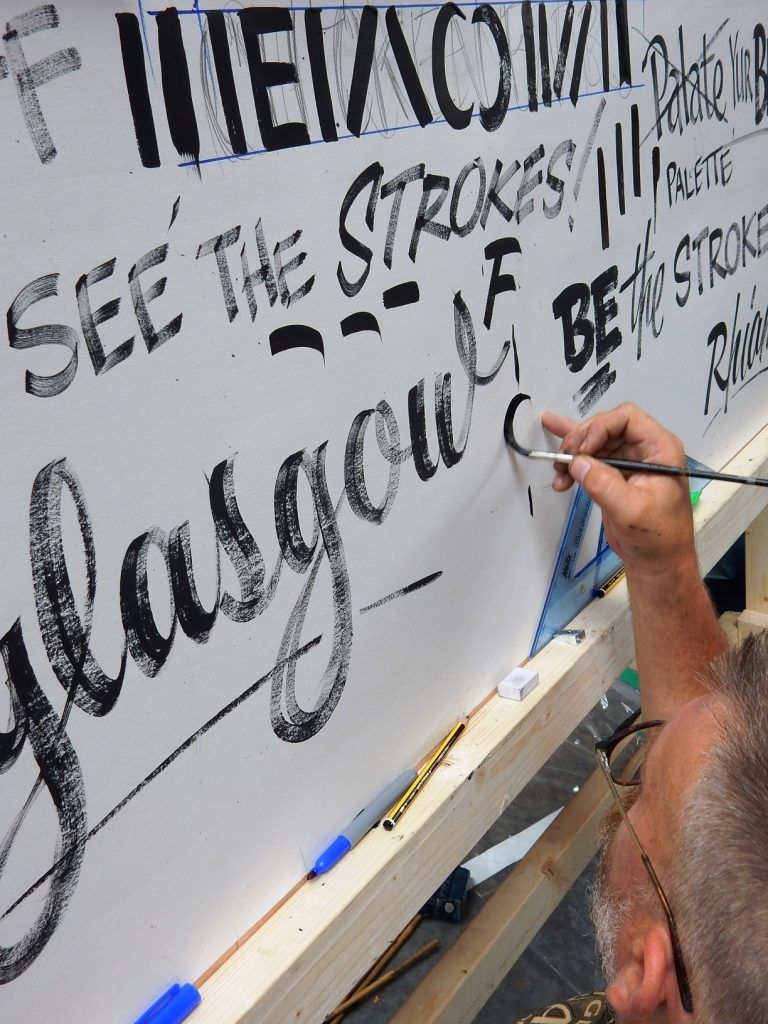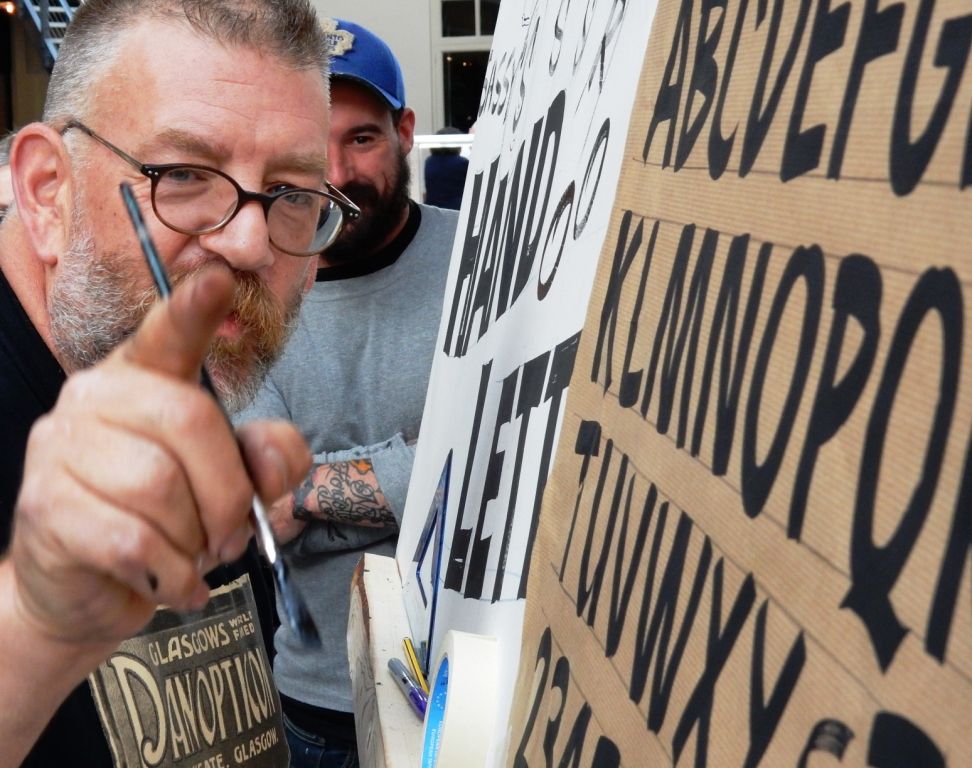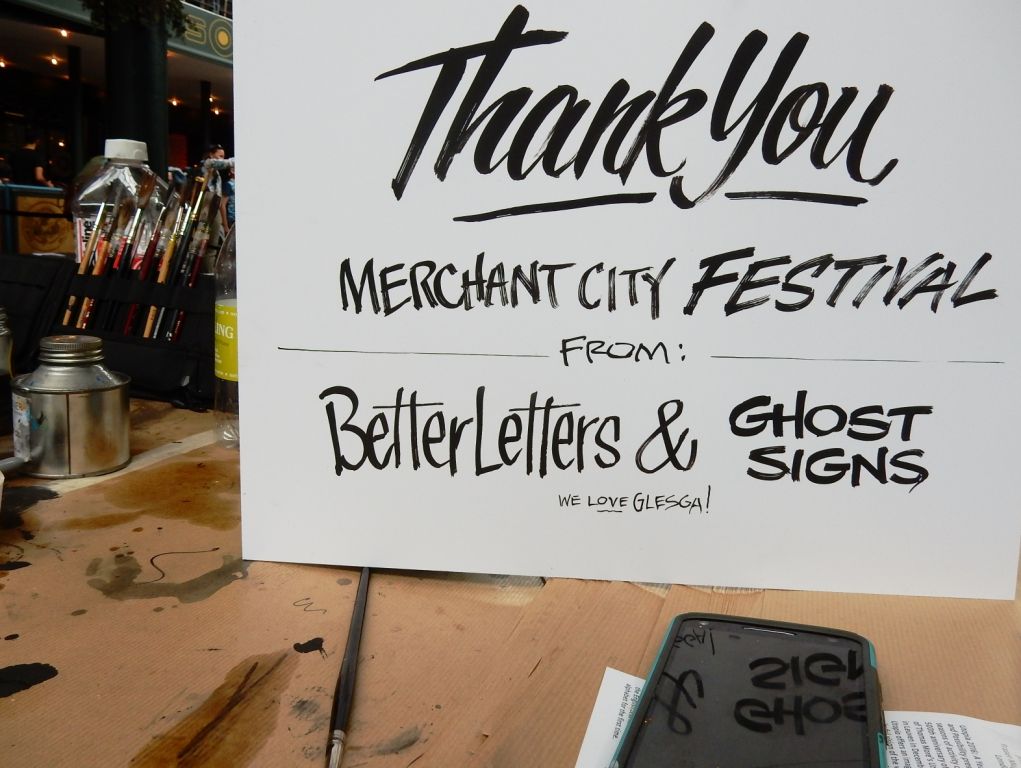 (Thank you Alistair Fleming Photography for the photo with Mike and Chelsea)
Across from us in the Merchant Square were the Merchant City Letterheads, featuring Scott Telfer, Stewart McLaren, Artisan Artworks, Dapper Signs and Ross Hastie. They were working on a series of panels for the festival, and a David Bowie tribute night/auction on the final night.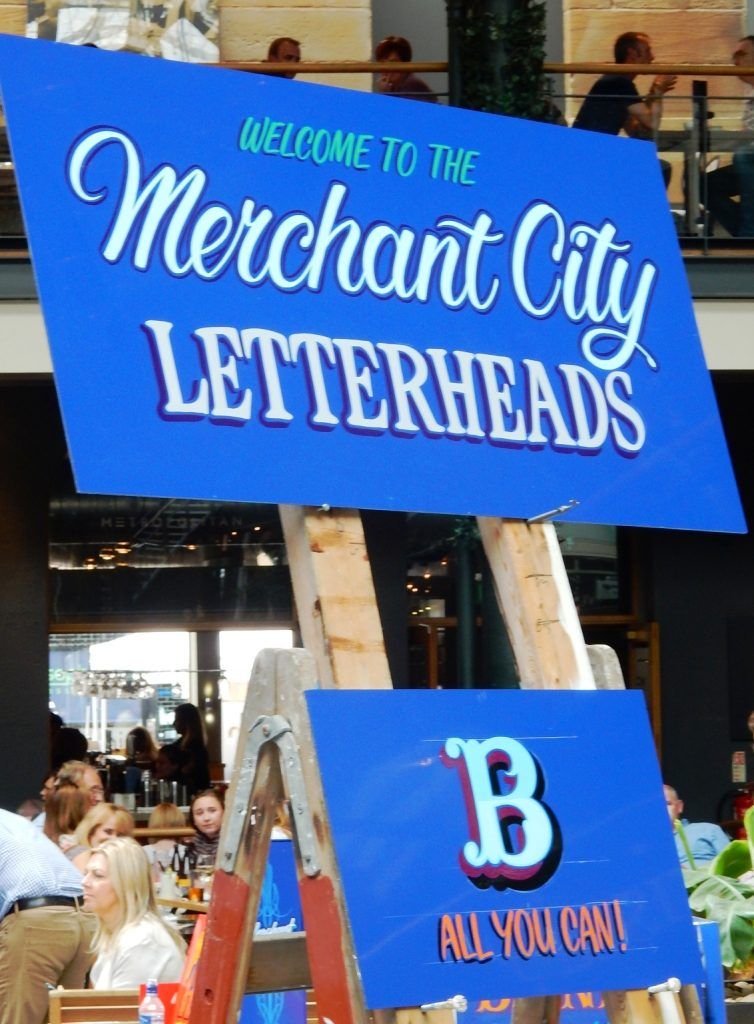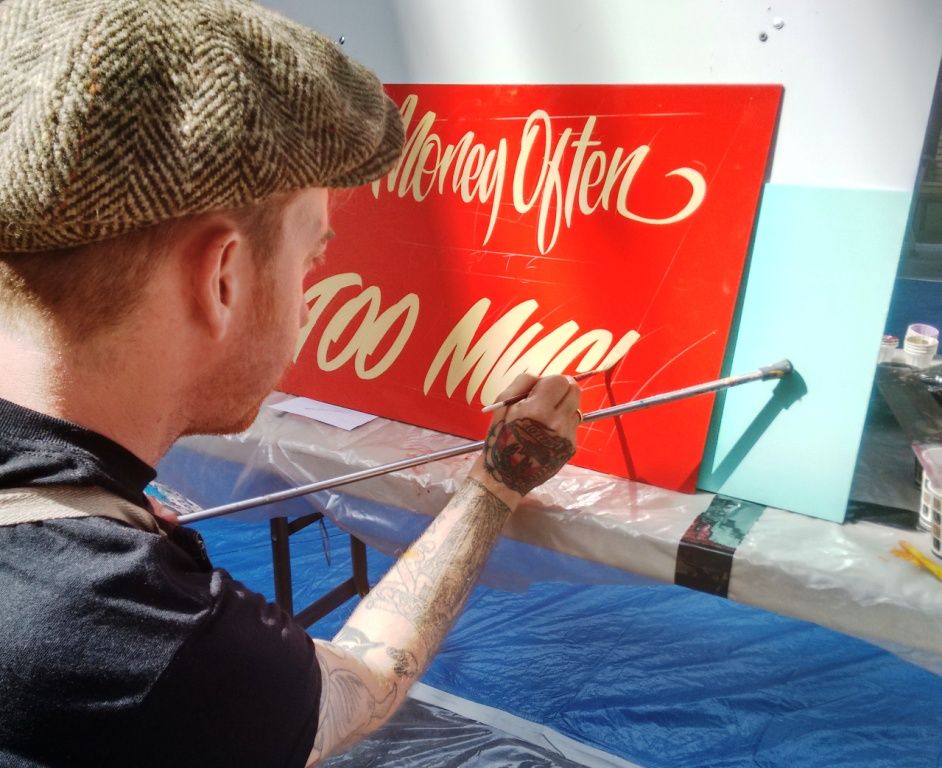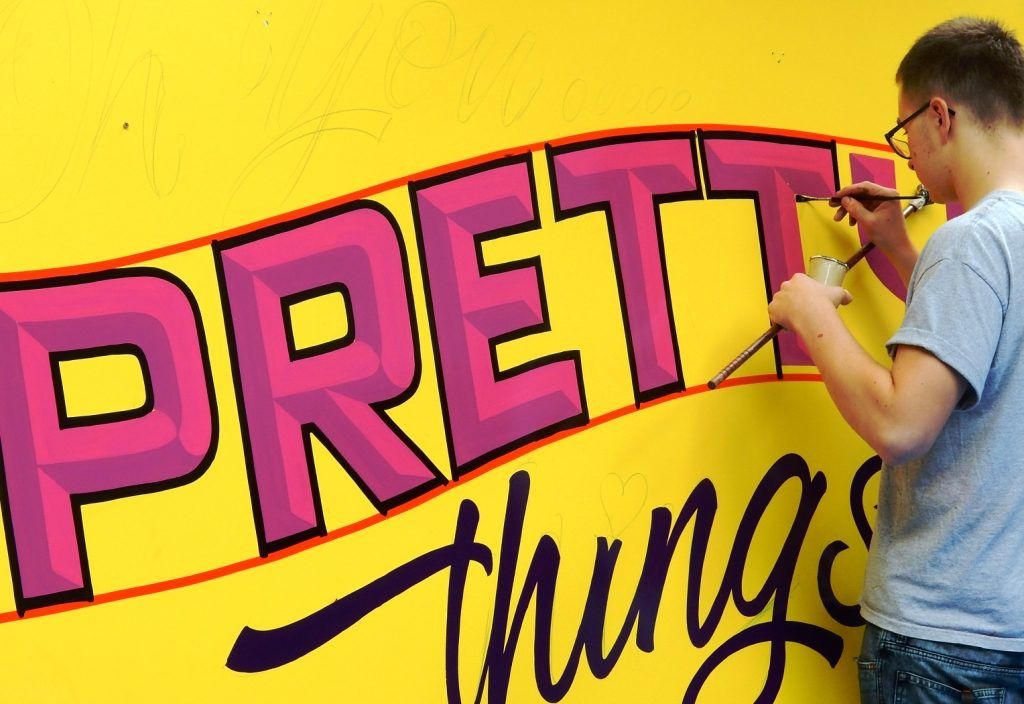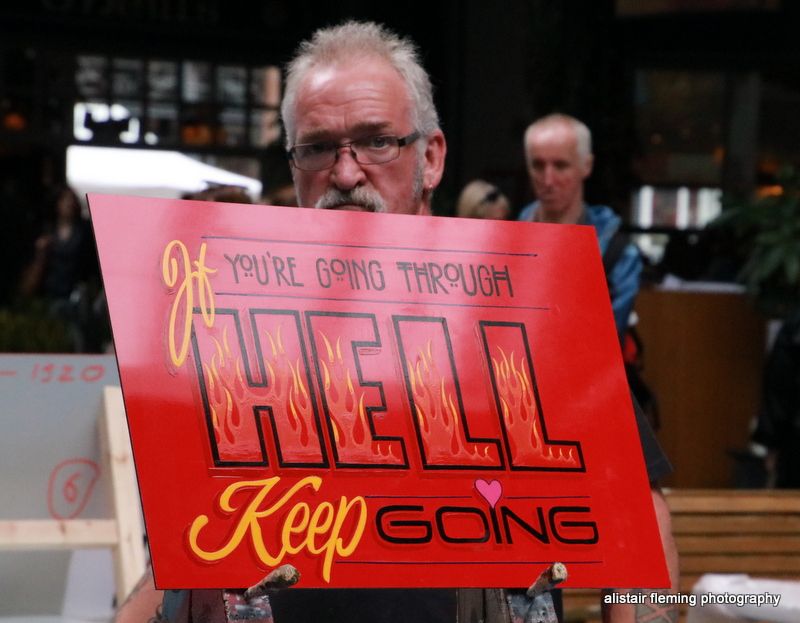 Monday gave us a chance to take the Pub Typology Tour, curated by Dress for the Weather and focused on the architectural and design heritage of Glasgow's pubs. We made it to four out of six, joined by Adrian Harrison, director of 21st Century Victorian.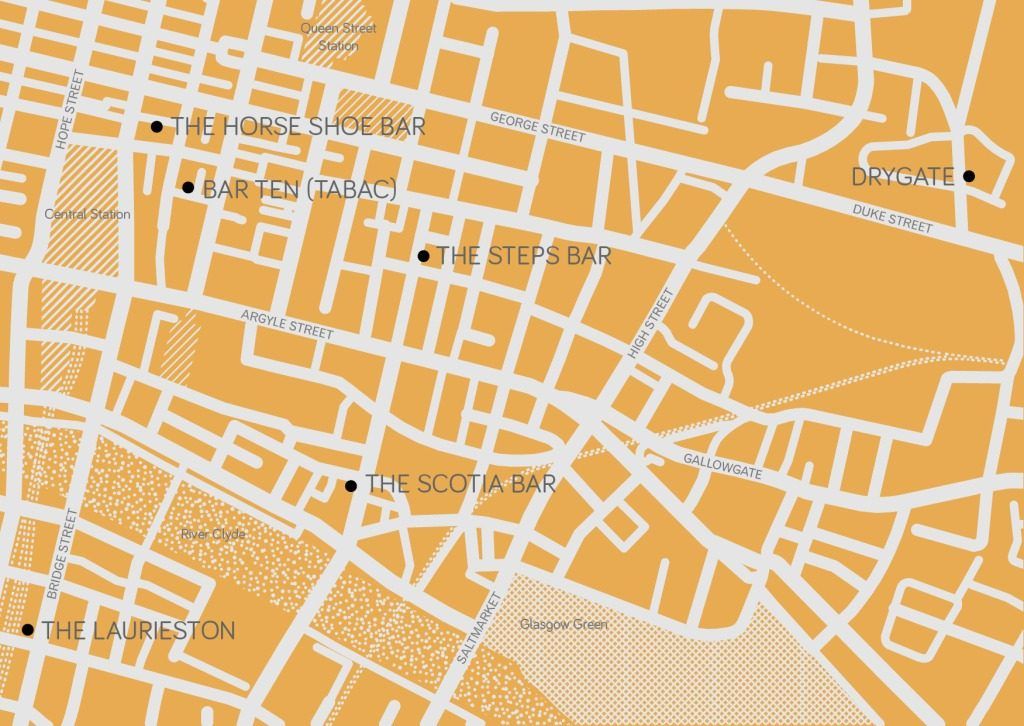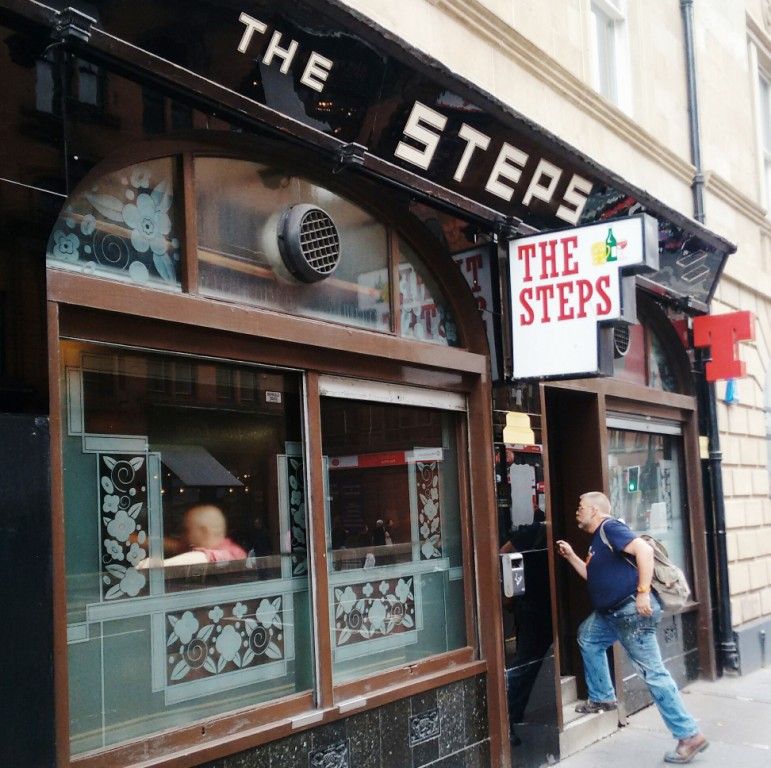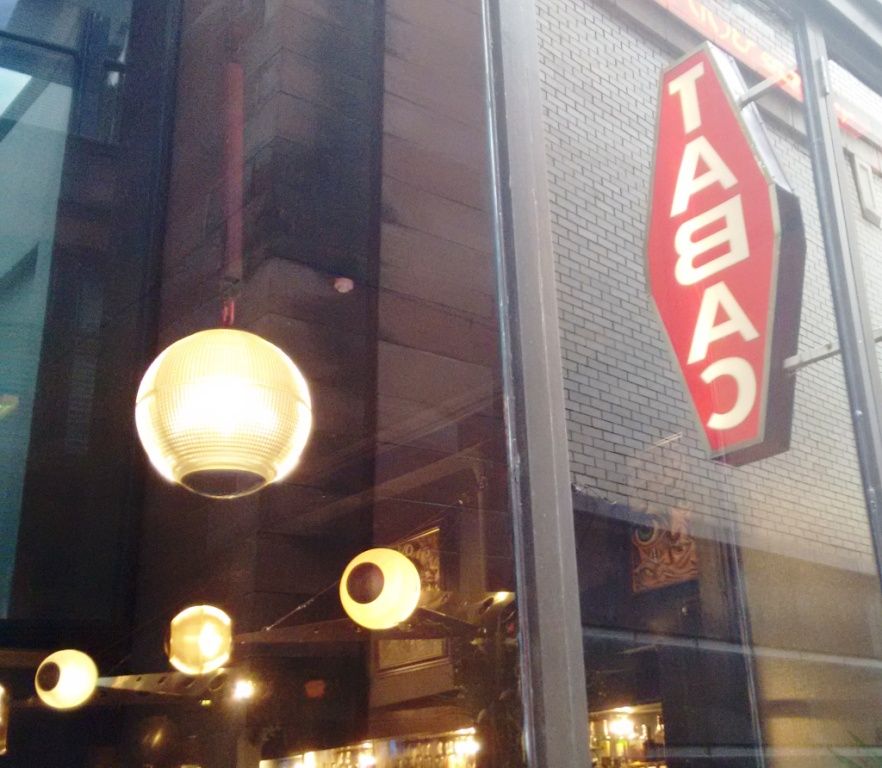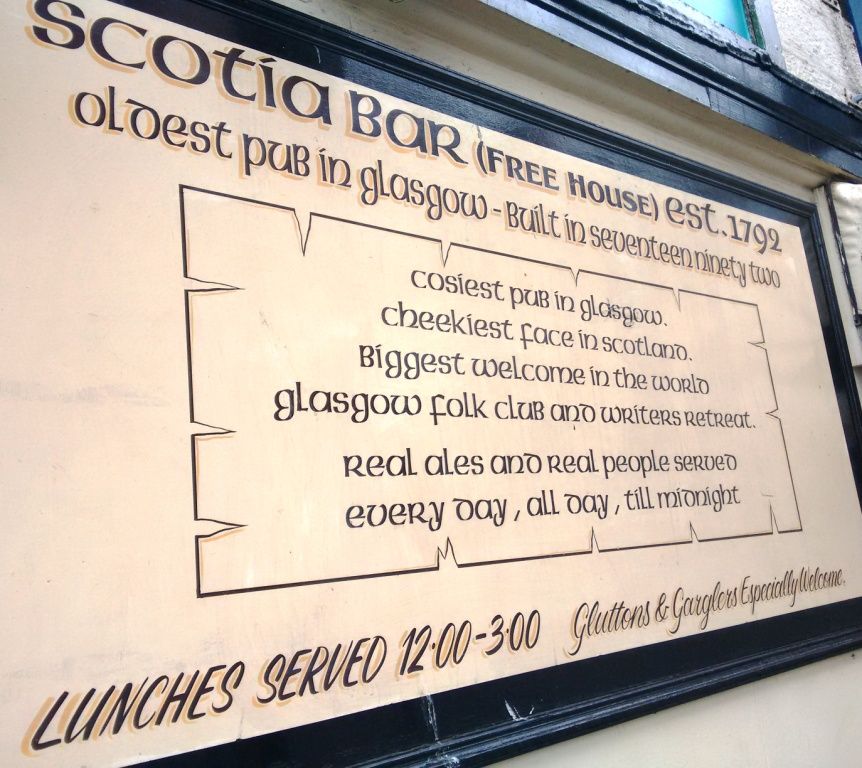 Horn Please was one of the films we screened, alongside 21st Century Victorian and Man with a Brush. By pure coincidence Glasgow's Tramway gallery were holding and exhibition, 'Pehchaan: Art from Another India', which happened to feature a series of commissioned truck ends, among other artworks and artefacts.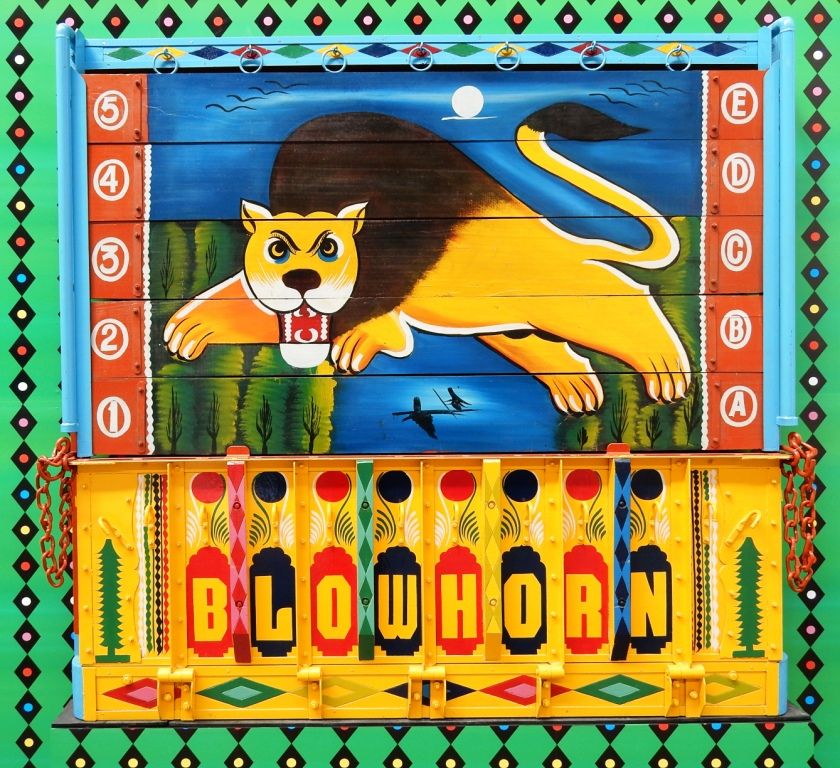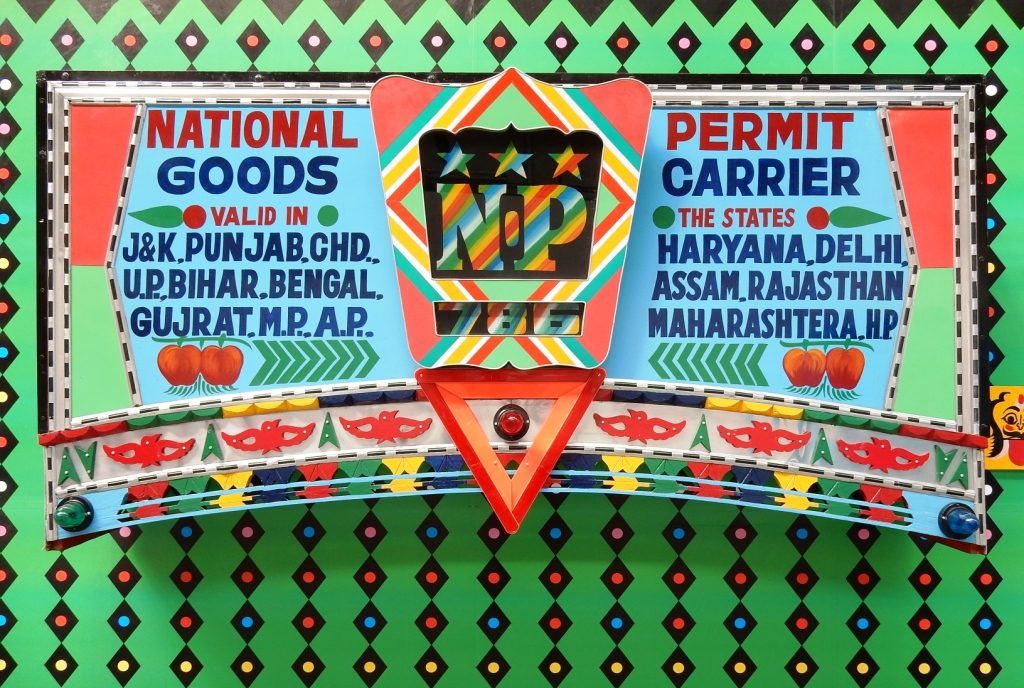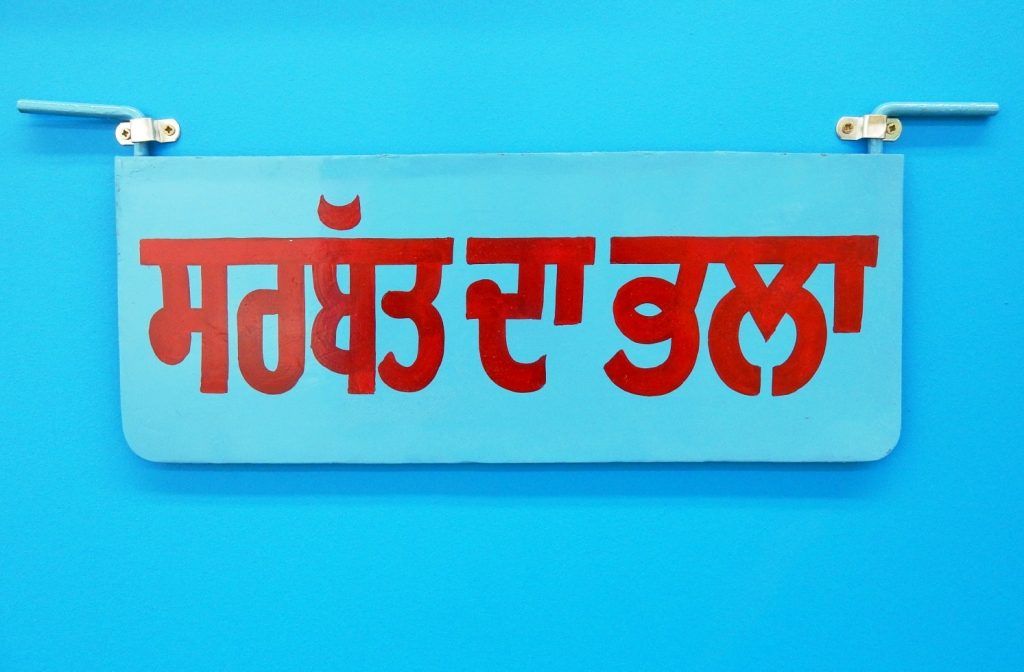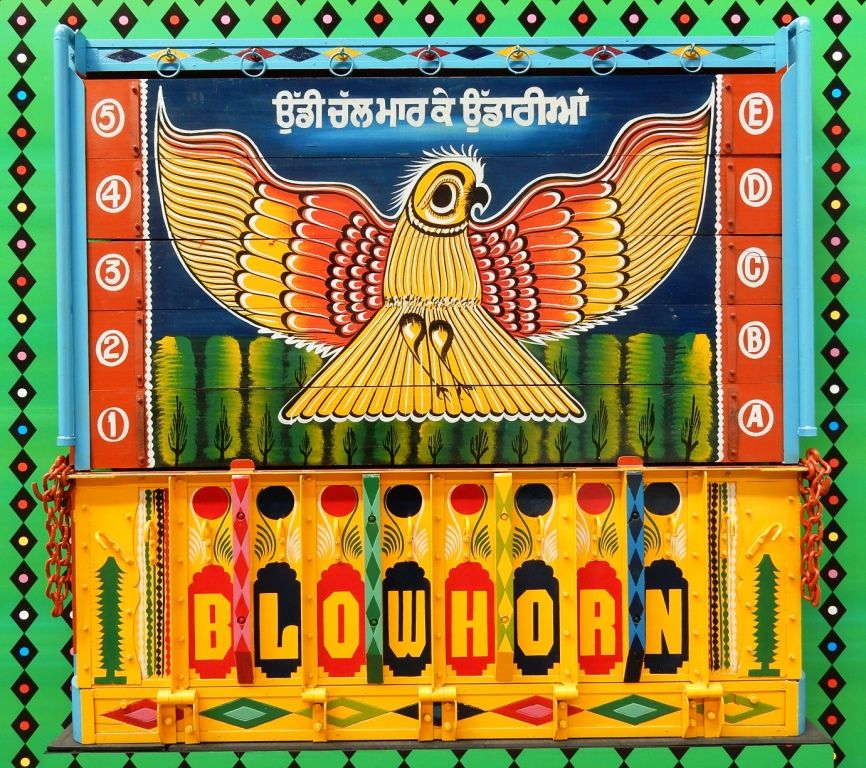 And of course there was plenty of lettering and ghostsigns to be seen around Glasgow, including the delights of the old Fruit Market where many of the old signs had been saved.
Here are the three films we screened at the festival, thank you everyone that made the visit possible, we can't wait to come back!