Behind the Scenic Painting of Pinocchio's Animation Oscar
Polly Robbins, a scenic artist on Pinocchio, shares what goes into an Oscar-winning animation.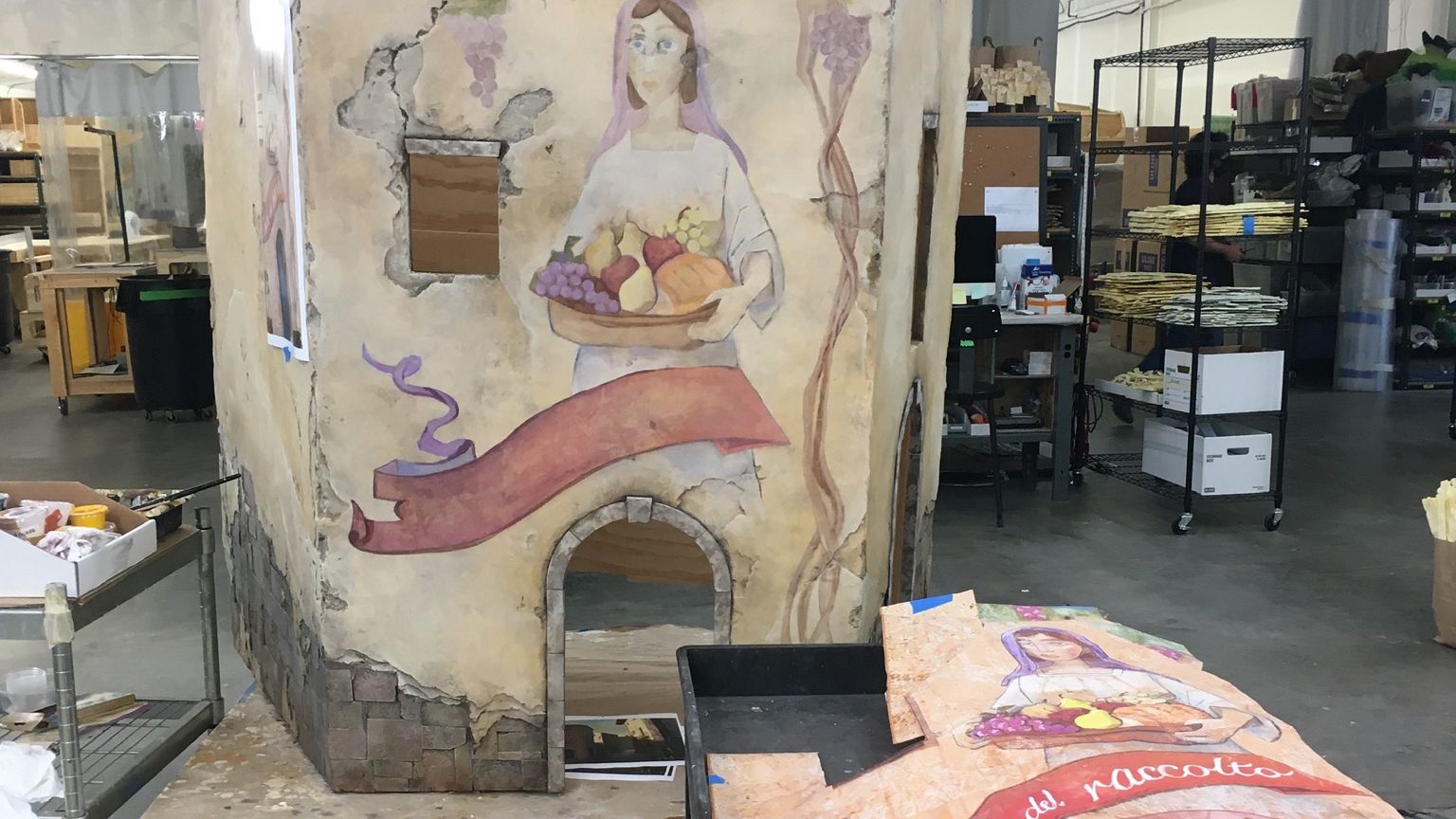 At last month's Oscar's, Guillermo del Toro's Pinocchio scooped Best Animation against a quality field of nominations. Ahead of the results announcement, I caught up with a very excited Polly Robbins, one of the scenic artists on the film, to learn more about her work, and this production in particular.
The Path to Portland
Polly Robbins originally hails from the suburbs of Chicago, and earned her Masters in set design at the University of Texas. However, that wasn't to become home, and in 1991 she set off for the west coast in search of somewhere fun—it was in Portland, Oregon, where she found it.
Polly spent the early part of her career working on theatre sets. Her first job in the animation industry was at Will Vinton Studios. This would later become Laika and the story of the firm, and this transition, is told in the feature-length documentary Claydream.
These were some of the early animation studios that set up shop in Portland. Over time, it has become the beating heart of this industry in the USA, attracting other studios and top talent in the process.
Although her formal training is in set design for theatre and film, Polly has actively sought out instruction in sign painting, attending classes with Alex Kurakake of Smart Alex Signs (@smart_alex_signs) in Los Angeles and Bryan Yonki at Well Done Signs (@welldonesigns) in Portland. And she draws parallels between the trades:
"As a scenic artist, many of the same tools and tricks of the sign painting trade are used. I've painted many backdrops, some measuring 30 x 60 ft (9 x 18 m), which require skills in scaling up the layout from a printed image. I've also scaled down to the tiny signs shown here for Pinocchio—the smallest are about 1.5 x 2.5 in (4 x 6 cm).
"Tools like pounce wheels, electro-pounce machines, transfer paper, and vinyl masks are as commonplace for scenic artists as for sign painters. The same goes for knowing how to properly prep a surface, scale a drawing, and execute the painted image."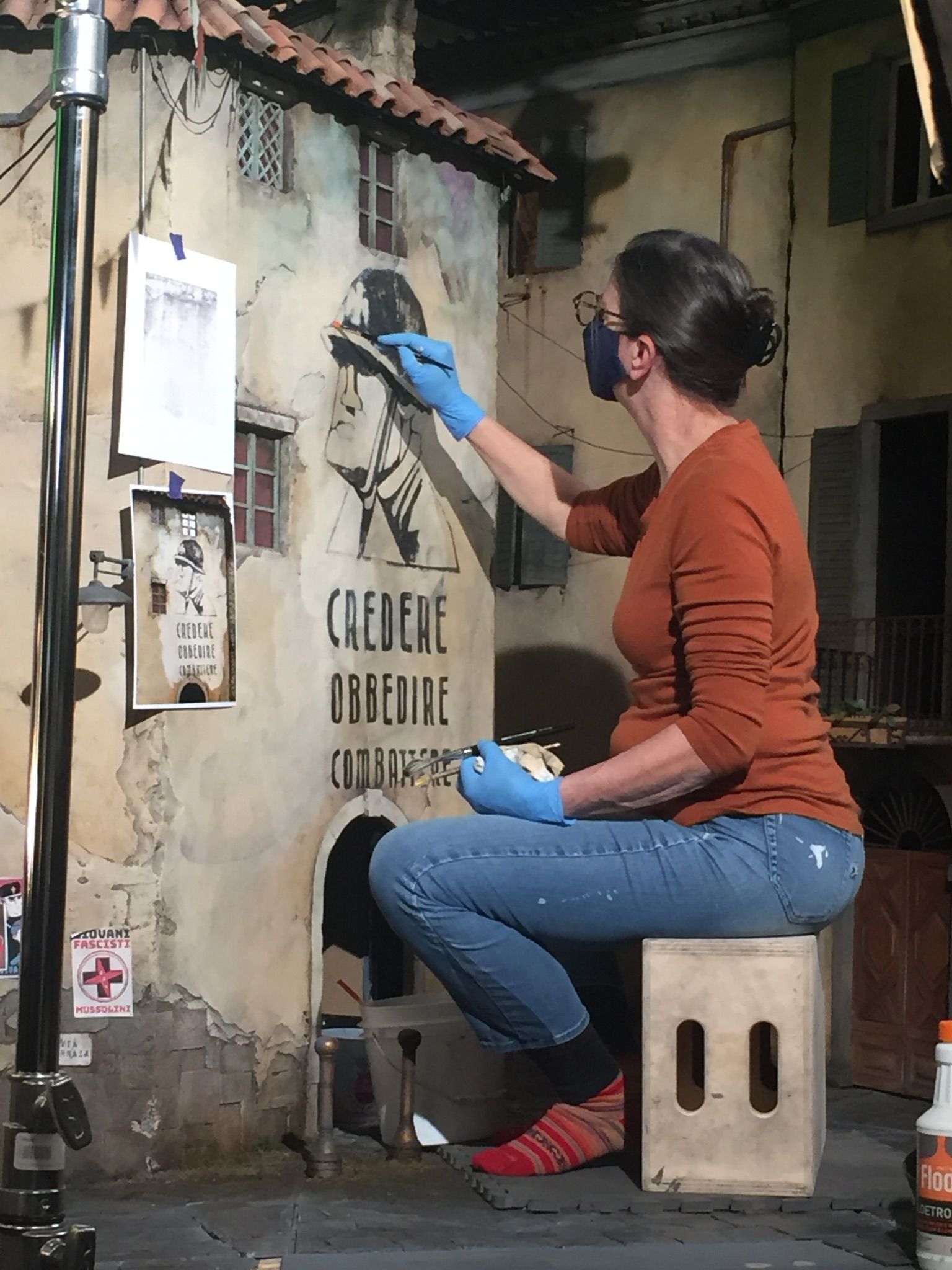 The Pinocchio Process
Guillermo del Toro's Pinocchio was an international collaboration between three studios: ShadowMachine in Portland, where most of the film was produced; Mackinnon & Saunders in Altrincham, UK, where most of the primary puppets were created; and the International Animation Center in Guadalajara, Mexico, where all of the 'Underworld' scenes were shot. (Guillermo del Toro is passionate about growing the animation industry in Mexico, and has been integrally involved in the centre in Guadalajara.)