Baptized By Beefcake at Poster House
Bold, and sometimes terrifying, hand-painted African film posters at exhibitions in New York and London.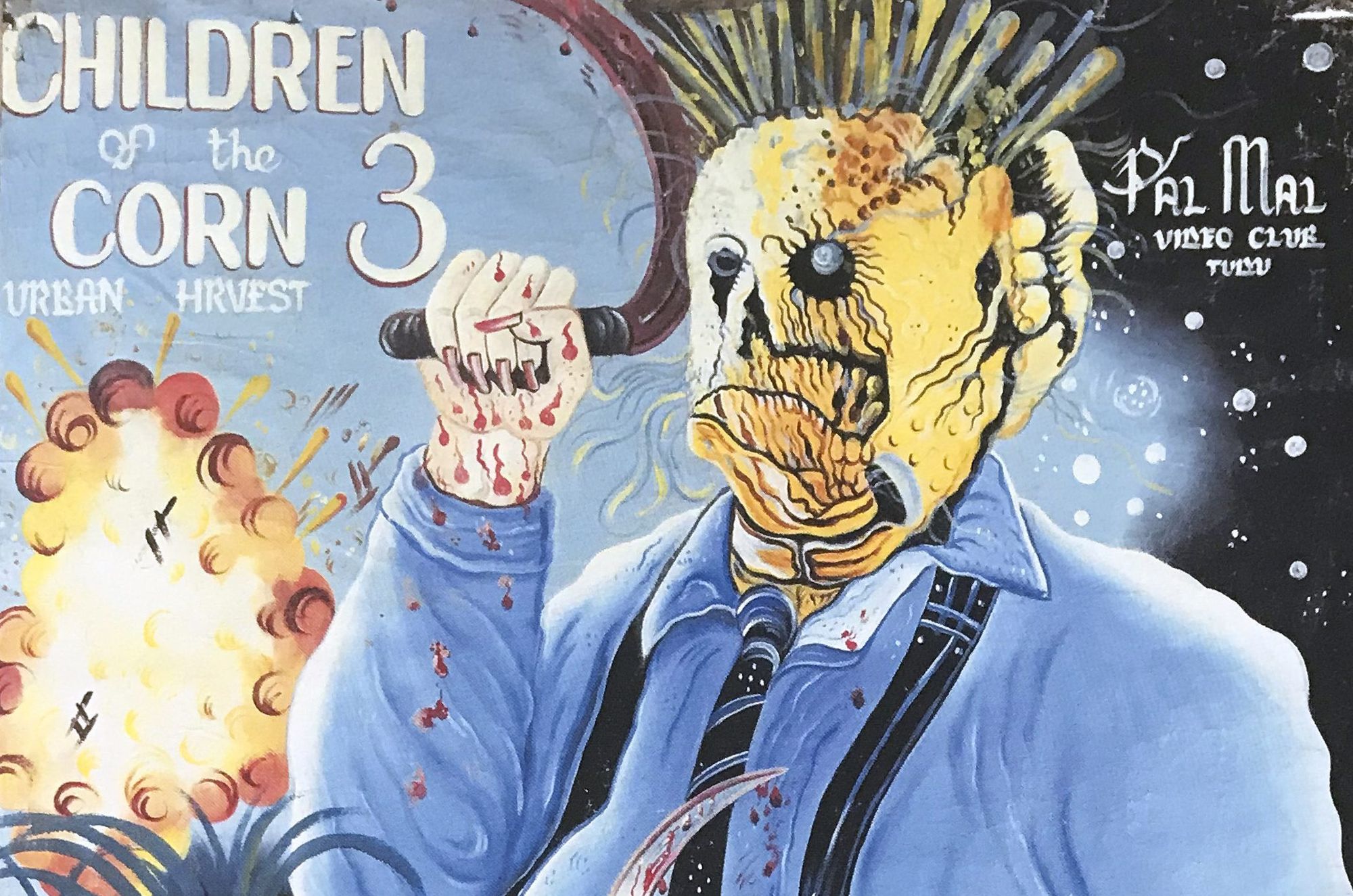 Baptized by Beefcake is an exhibition at Poster House in New York celebrating 'The Golden Age of Hand-Painted Movie Posters from Ghana'. Featuring the work of 22 artists, largely oil on (repurposed flour sack) canvas, the show represents a period in the 1980s and 1990s when film screenings by traveling entrepreneurs were done from VHS cassettes in small, local, makeshift 'theatres'. In the absence of economical access to large-format printing, these posters served as the principle promotional medium, moving from town to town, village to village, with the films they advertised.
The posters on show are those of Ernie Wolfe III (author of two books on the topic) who collected them while living in Africa. They represent the 'golden age' in that they were painted and used before the medium gained wider popularity, and value, which in turn led to painters producing them for the tourist and art collector markets.
The historical context for the posters is a country relaxing its religious laws, and media, allowing Western films to be shown and publicised freely. However, the films and the posters are viewed by the public and the artists through the lens of their (predominantly Pentecostal) Christianity. For example, in the words of co-curator Angelina Lippert, "Terminator is like a Jesus story, a guy coming to save the world from its own doom".
In some cases the race of certain characters are flipped, so that Captain America becomes black. The painters were clearly granted degrees of artistic licence, resulting in these often frightening, yet familiar, interpretations.
Baptized by Beefcake
has now closed, but
an exhibition archive PDF
is available with lots of the works and an accompanying narrative text.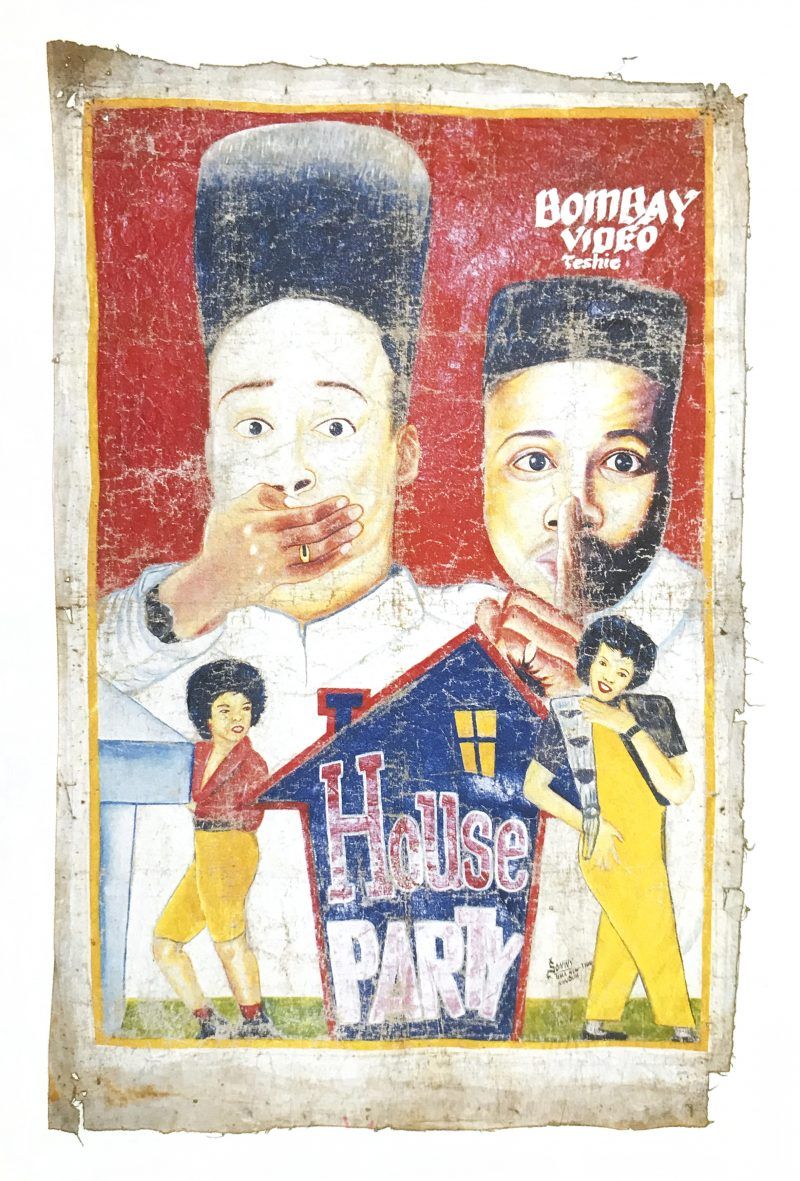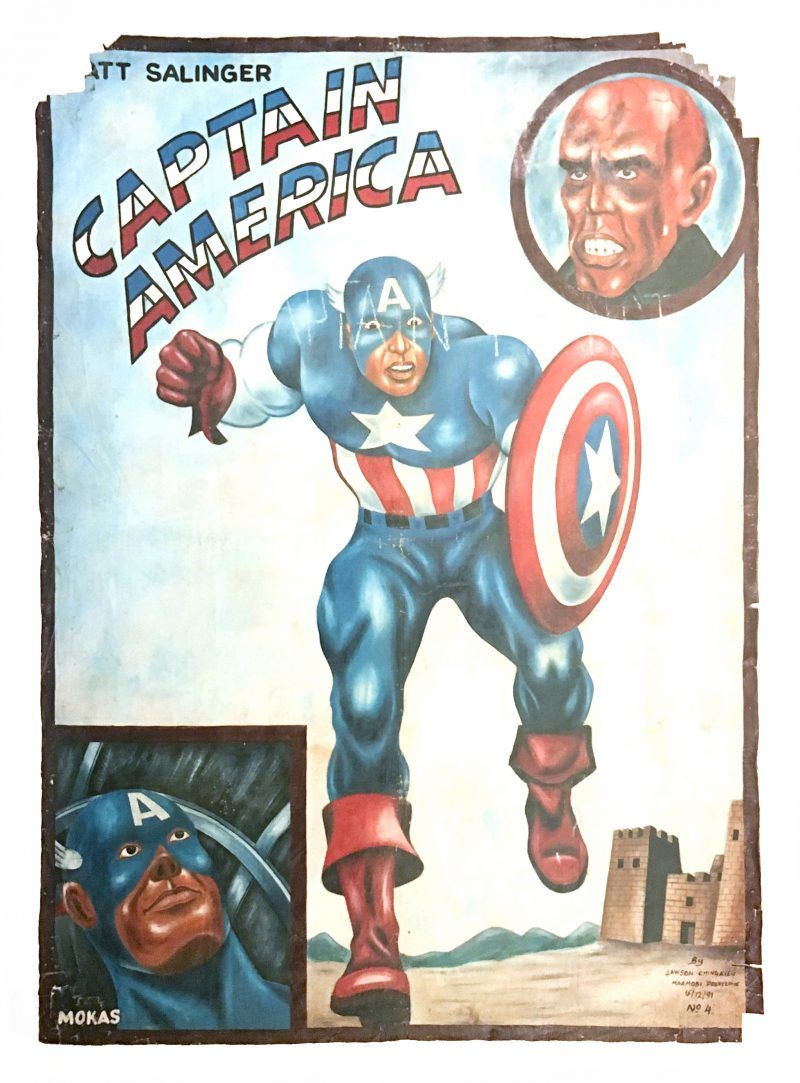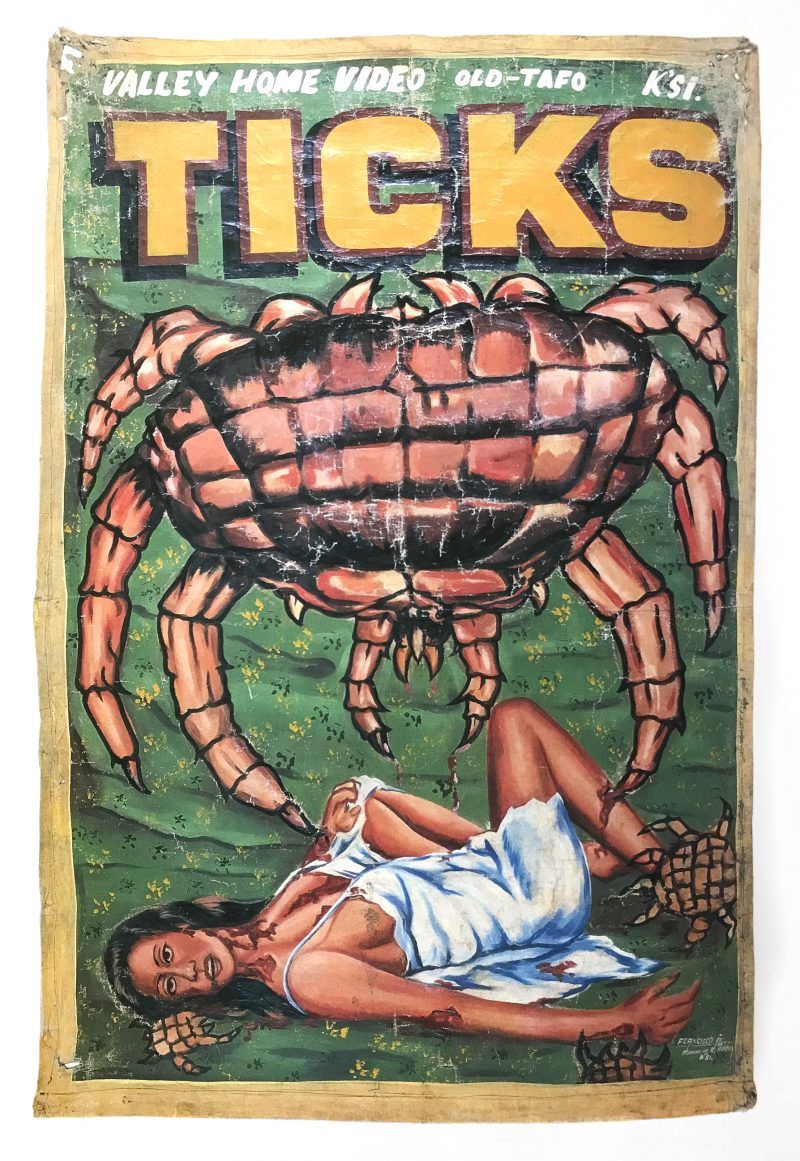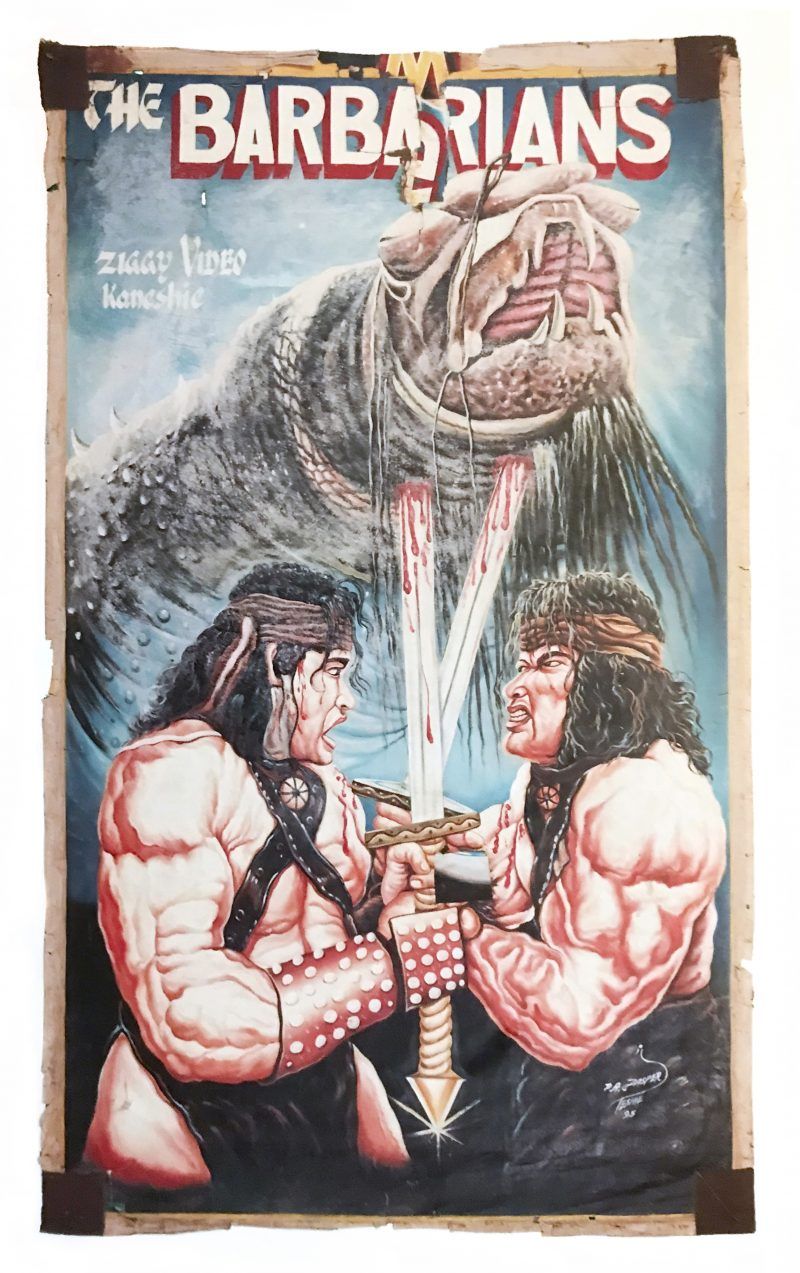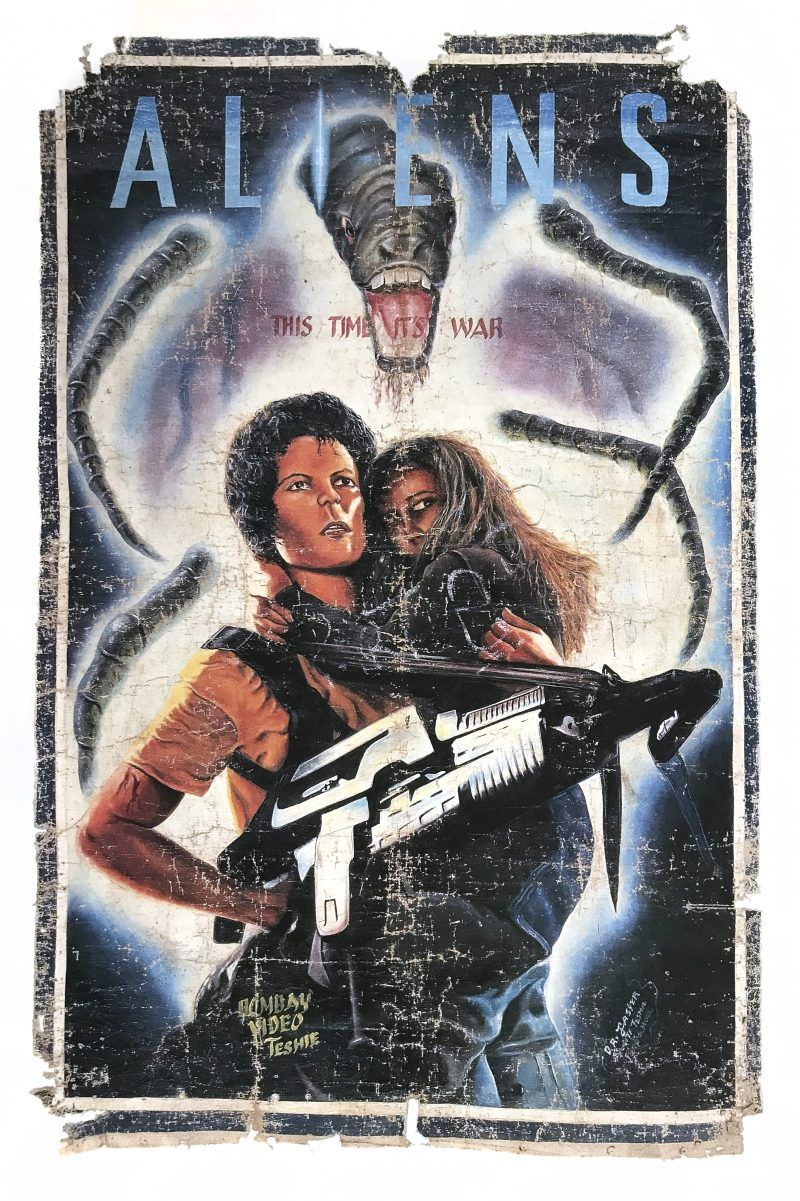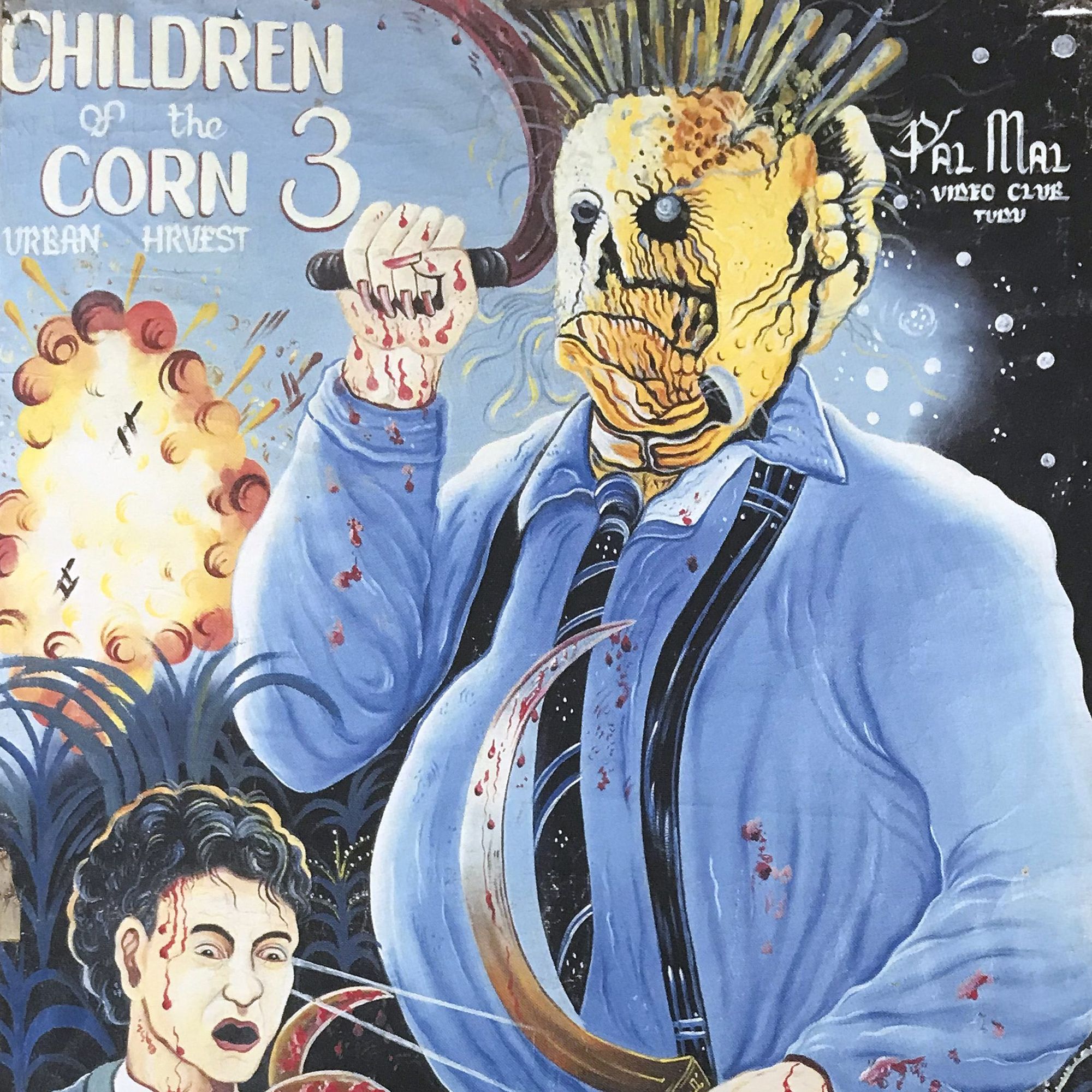 PS. This is the second exhibition this year featuring African film posters. The other was African Gaze at SOAS' Brunei Gallery in London which I visited in March, and from which the following photos were taken.