Archie's Artsy Alphabet, Now at Tate
Artist and sign painter Archie Proudfoot designs art-inspired series of alphabet mugs for Tate Gallery.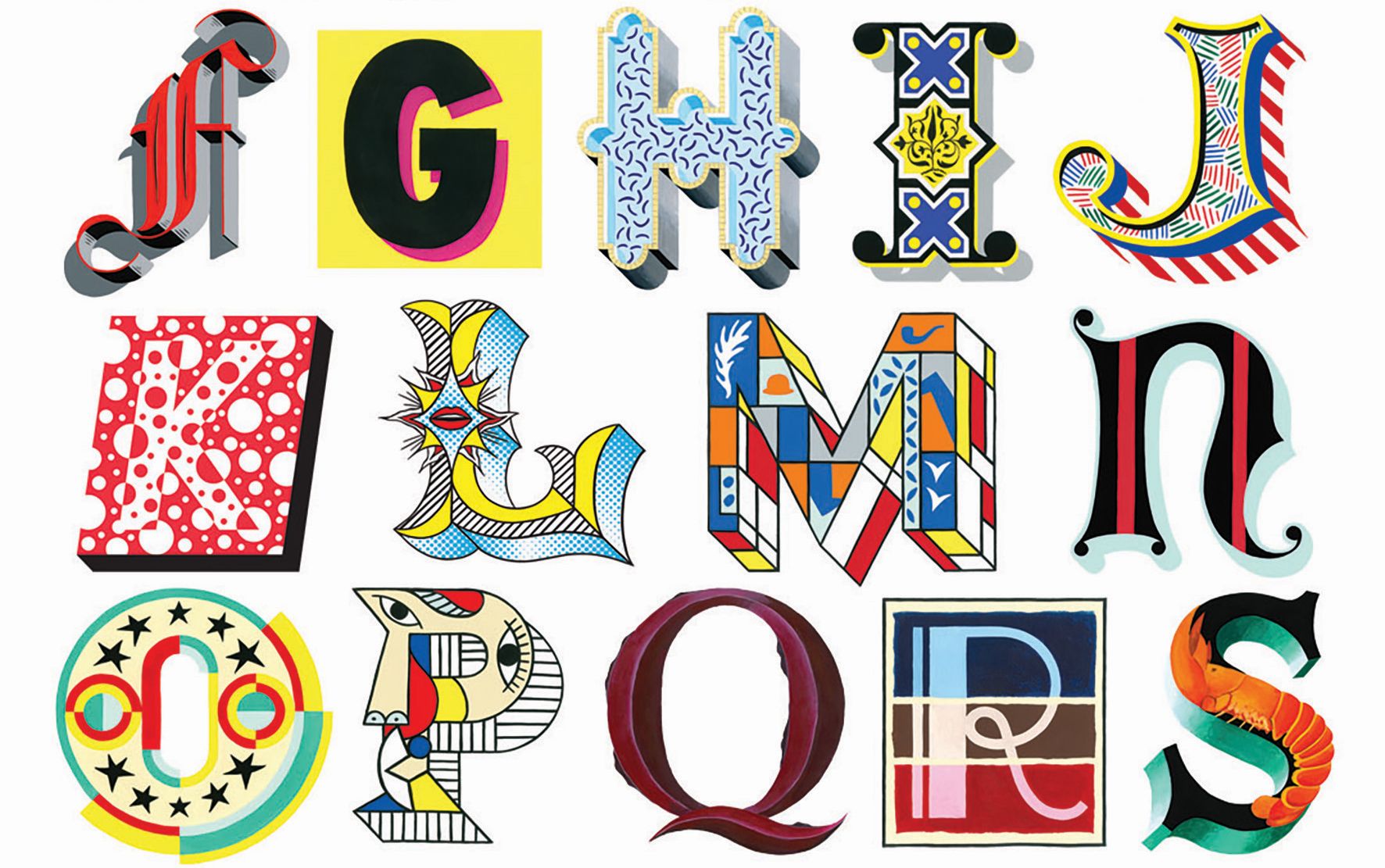 Archie Proudfoot has engineered a modern artistic twist on the traditional initial mug, creating a series of 27 unique designs for a new product line at Tate Gallery shops. Each letter is inspired by the initial of an artist, an art movement, or both so that 'A is for Apple' becomes 'A is for Abstract Expression', 'B is for Bauhaus' etc.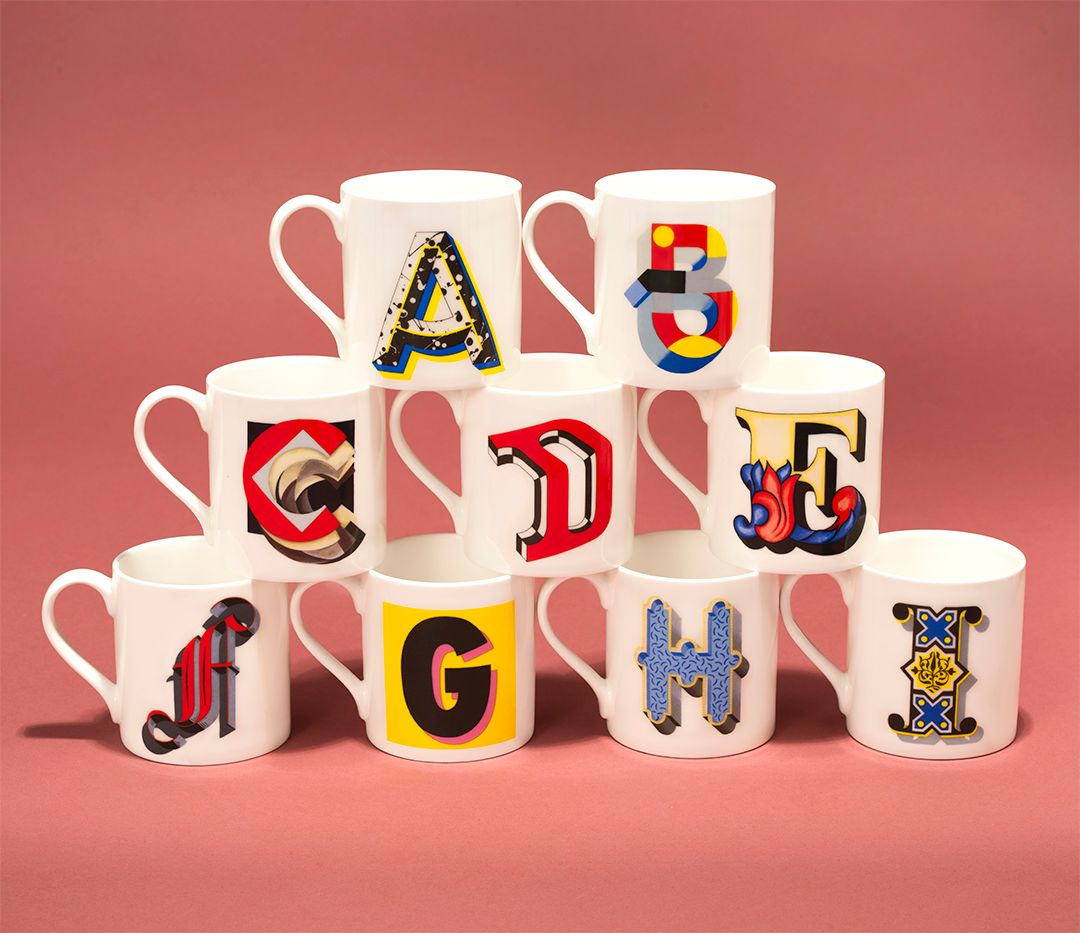 As an artist and sign painter, Archie has drawn on the works within the Tate collection, alongside his own typographic influences, to create this unique, expressive alphabet. The mugs at large serve as a playful educational puzzle, with the designs for each letter incorporating the spirit of movements like Surrealism or the motifs of individual artists like Picasso for visitors to identify.
While some of the pieces will be immediately obvious to those with a basic knowledge of modern art, many are more obscure or cryptic and take some work to decipher. Fortunately each mug is accompanied by a short text detailing the letter's reference and the impact of that artist or movement. There is also a poster to follow with the full alphabet and accompanying key.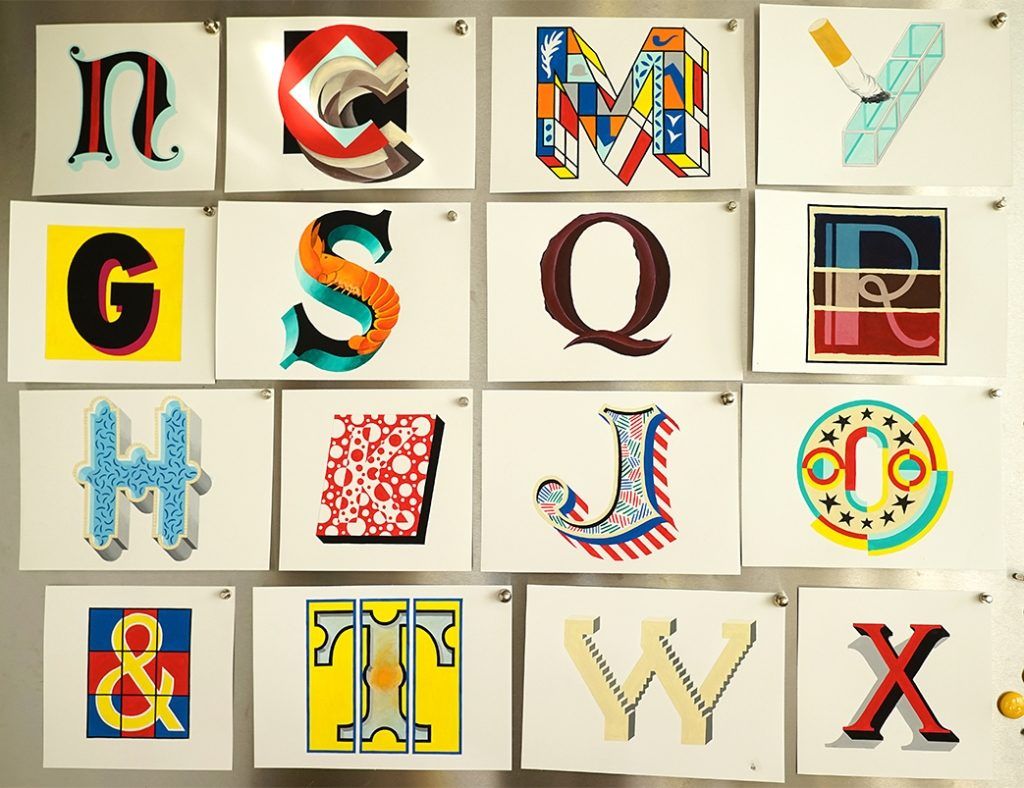 The alphabet mugs are available from today at the gallery shops in Tate Modern, Tate Britain and
Tate Online
. They are 100% Bone China, printed and decorated in the UK and are priced at £18 each. The full alphabet is also available as
a 50 x 70 cm poster
.